Just like that, we've jumped right into the Christmas season. It's November, so we're officially allowed to start getting excited right? I even purposely carried my super heavy laptop out for a 15-minute trek to the closest Starbucks, just for a latte in a red cup and a bit of Christmas mood music. (Well, and for some decent Wifi that I can actually blog on… blogging at my hotel literally takes 3 hours, just because the pictures upload so slow!)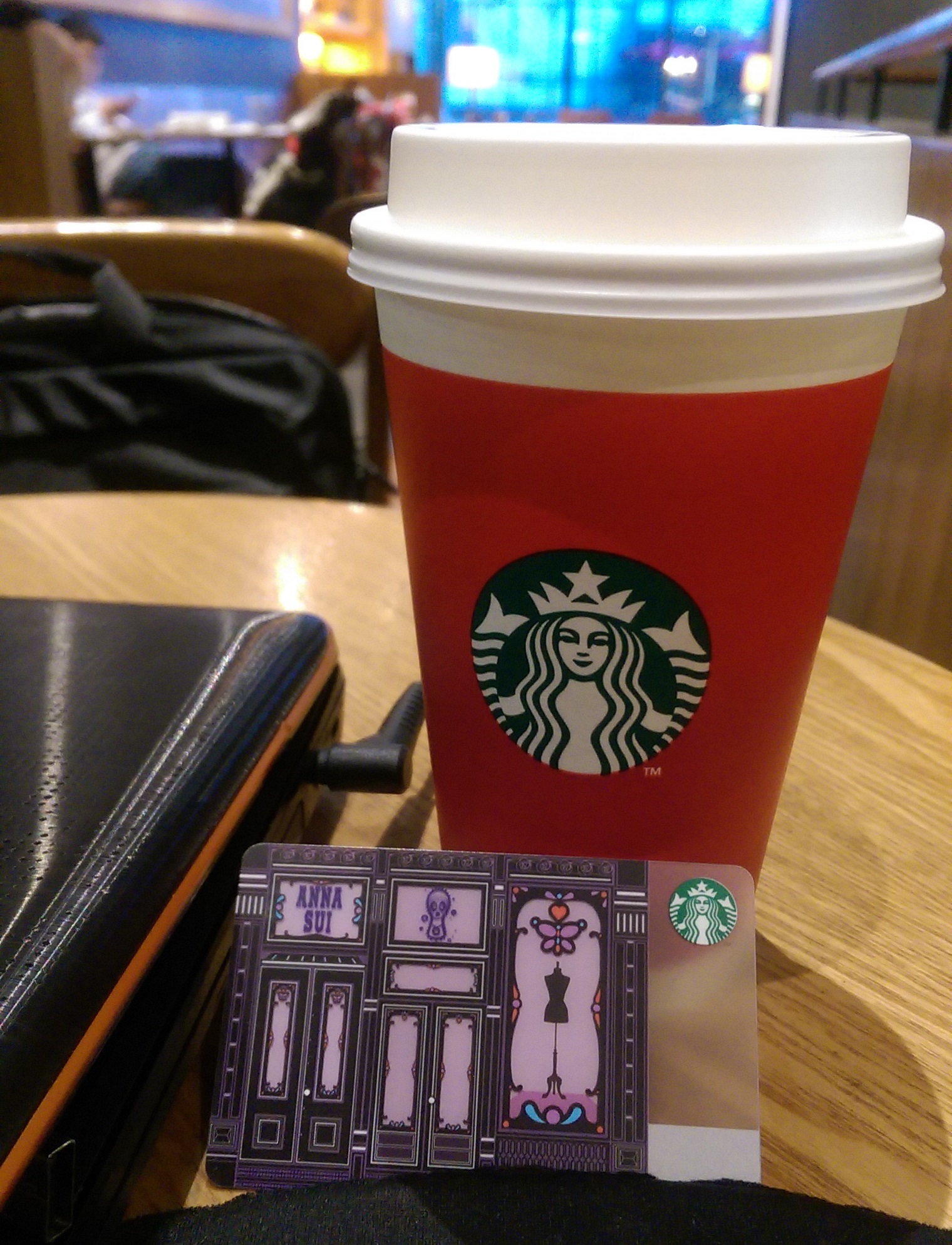 But seriously, aside from this fake environment I've created for myself, this entire city of Hainan cannot be any less spirited about Christmas. I can't blame them. It's cooled down a bit, but there's still the occasional 30-degree day (like today). I don't see so much as a single Christmas tree being put up in the malls. (I swear, Starbucks is the only retailer that even acknowledges the existence of Christams in Haikou…). The biggest factor, of course, is the fact that Christmas just isn't a big deal in Asian culture. The people here care about Chinese New Year and Mid-Autumn Festival; those are the traditions that bring family together. For me, growing up in Canada has taught me to put much more emphasis on Christmas and Thanksgiving.
However, this omnipresent summer weather has allowed me to enjoy one thing that I never imagined myself visiting in November – the beach! Yes, I just returned from my trip to Sanya two days ago. I say that as if 'we're finally back!', but no, we actually only went for one night. Some bad planning led us to drive the wrong way. You see, Haikou and Sanya are on the opposite sides of Hainan, and the highway runs in a circle along the perimeter of the island. It's a shorter distance to drive along the east coast… but to our extreme disappointment, we found the entire portion of the highway closed once we passed Wanning. Well, the road was running in the direction heading away from Sanya, but construction was being carried out on the two lanes towards Sanya. We were forced to take the smaller roads through the villages, which had a speed limit of 40 and only one lane in each direction (not to mention the quality of the roads were much worse). Our original three hour drive ended up being closer to five hours.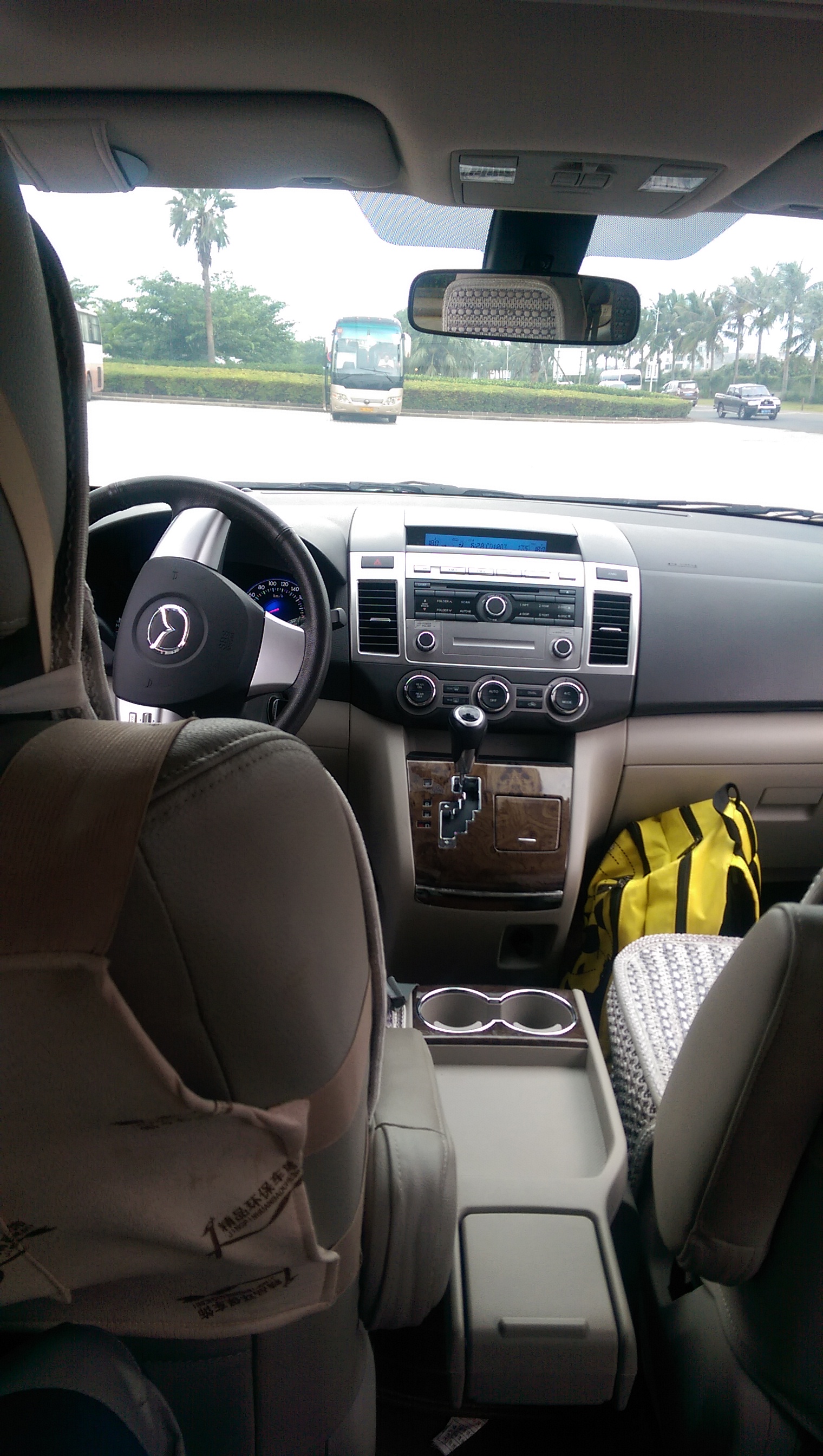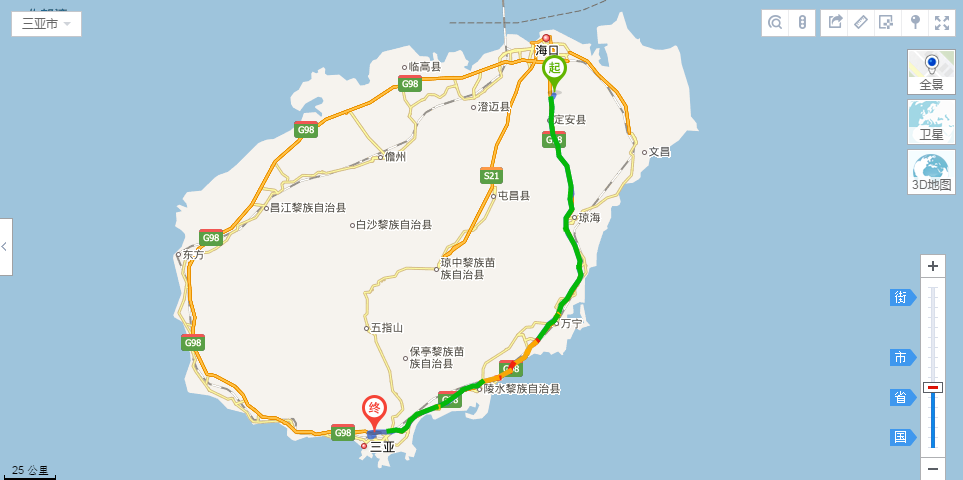 There's always a bright side, right? Or rather, in this case, it was a very dark side. I remember being amazed when I went home to Vancouver after living for a few years in Osaka, Hong Kong, and Toronto – all metropolitan centers with bright lights shining around. After you have such a bright area to compare with, you realize that you've been taking the beautiful stars for granted all along. Being able to see a sky full of stars from your home is not a given. And now, after driving through these roads of rural China, I can tell you for sure: that is definitely the darkest place I've ever been to. We rolled down the windows and opened the sun deck window from our car, and we could see a glittering night sky. It was amazing.
(I have no pictures though; I left my DSLR in Hong Kong, and the camera on any phone would be incapable of capturing starry shots.)
I do have to say this though – while the dark scene was great for star-gazing, it was also scary in some other aspects. We drove by many areas with beautifully erected apartment buildings, yet completely deserted. There would be maybe one or two units with lights on, and the rest, pitch black. Our friends from China tell us that it's because the country needs to boost its GDP for show, so they build all these buildings even when there's no actual demand. The scene is similar to Olympic Village the last time I saw it (maybe it's better now; I wouldn't know). Of course, Olympic Village is located next to a buzzing False Creek, so even though the apartment area itself was deserted, it still had a bit of life. In China, we're talking about dead apartments in the middle of nowhere.
There are two sides to Sanya – Sanya Bay and Yalong Bay. Our resort home was located on the Sanya Bay side. It was a beautiful vacation home, especially comparing to the standard I've seen around China. They even had a private pool in the back! It's a shame that we didn't get to spend more time there. When we arrived, it was already completely dark. We didn't do much, aside from get a good sleep, and get ready for the next day.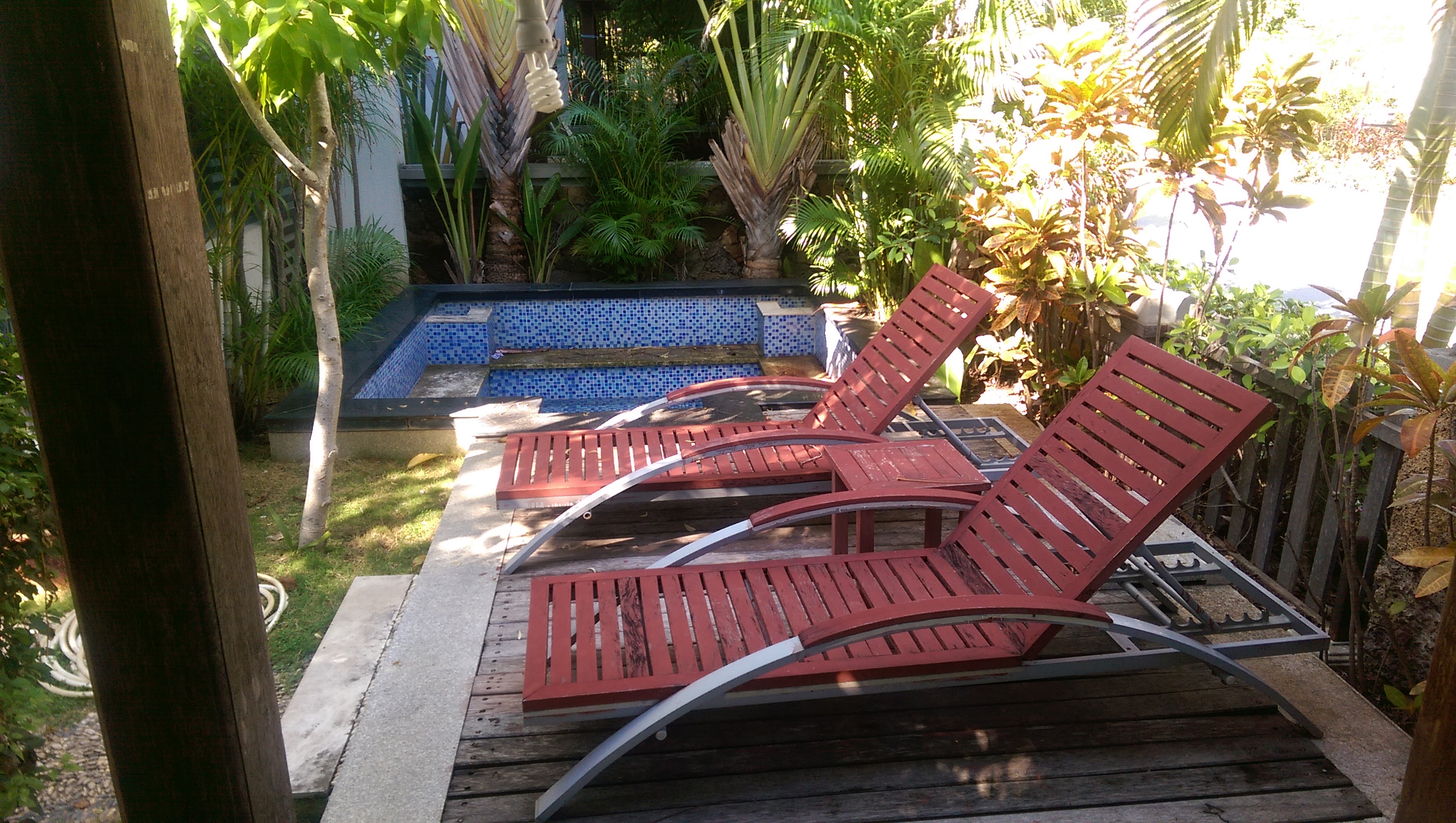 Despite living closer to Sanya Bay, we never actually went out to see the bay area. It's well-known that Yalong Bay is the newer and more beautiful area, so we set straight there the next day. And I have to admit, I was very pleasantly surprised! I was expecting the usual half-dirty water that I wouldn't even want to touch… something similar to the Holiday Beach we went to last time. Instead, I was met with some beautiful landscape and clear blue water. It's not the clearest water I've ever seen (that award goes to Kudaka Isalnd in Okinawa), but I'd say Yalong Bay easily comes in second.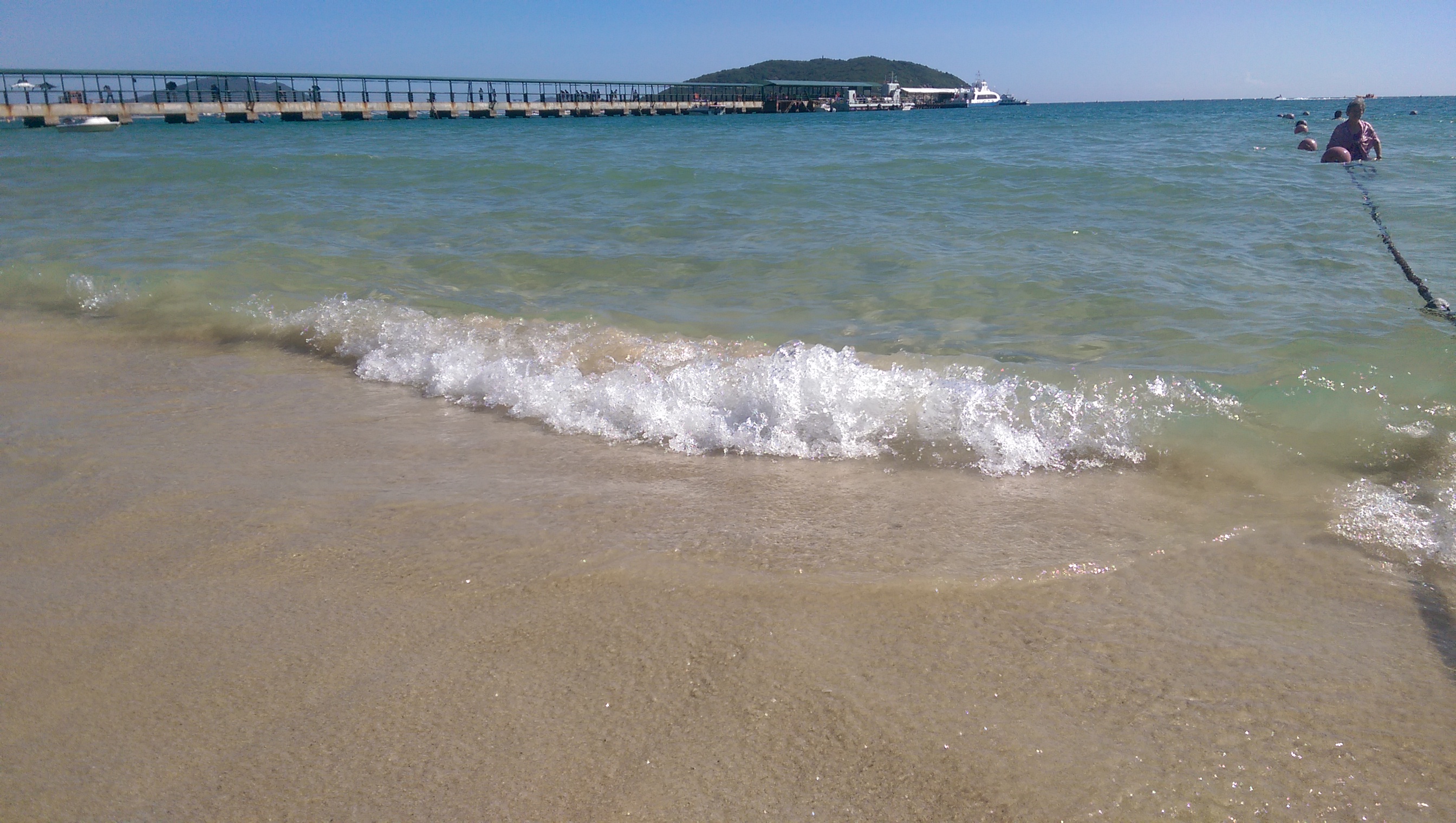 The one downside about this beach is that the area allowed for swimming is tiny. Here, you can see a huge open sea, but the people all concentrated in a small area surrounded by buoys. It's probably to keep the scenery nice and clear, and also maybe a bit of a safety factor with the all sightseeing boats out in the open water.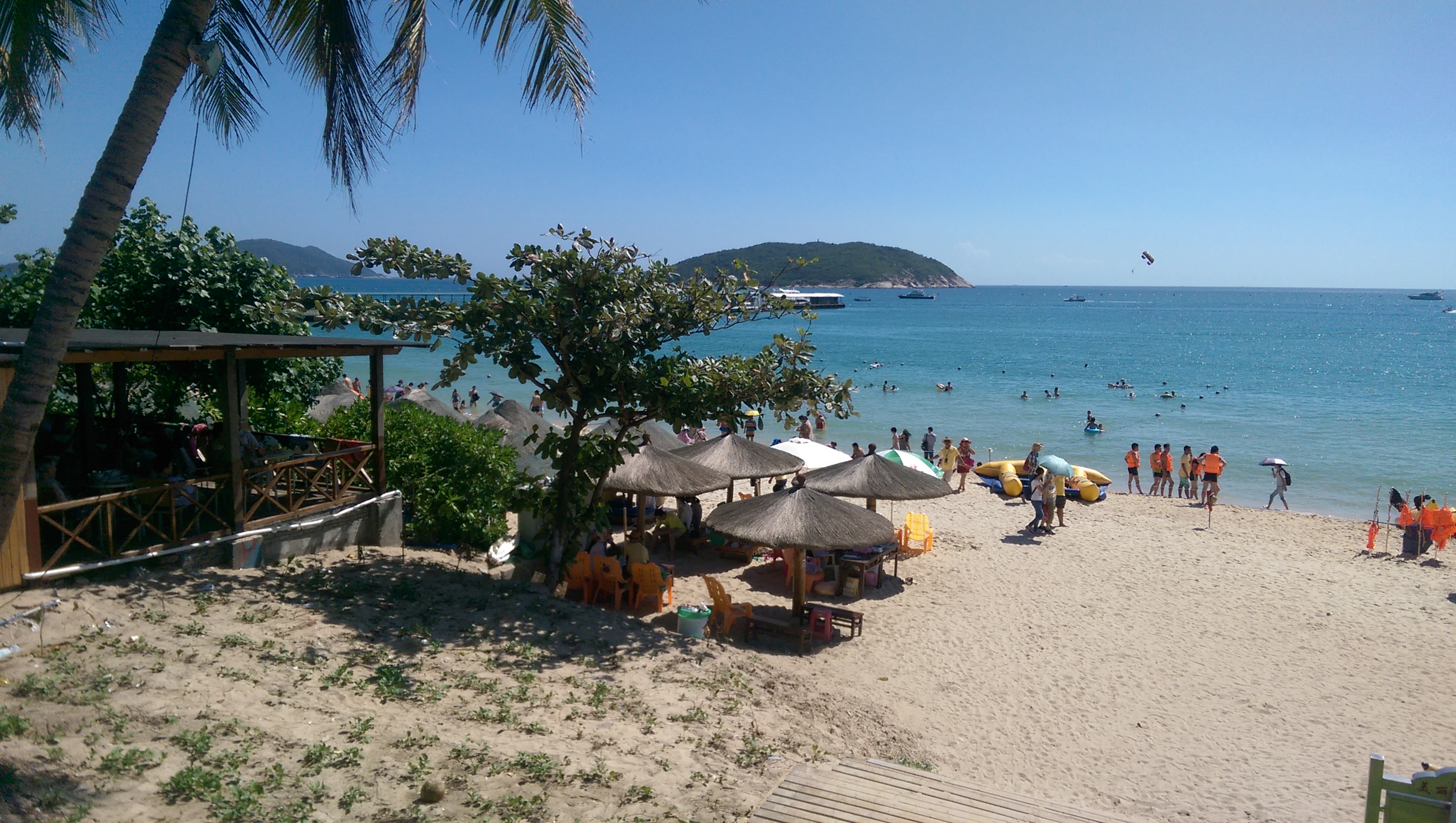 If you look closely on the picture above, you might be able to see a parachute being towed around by a small boat, also known as parasailing. That's the first thing that caught my eye when I arrived at the beach scene, and without much thought at all, our group impulsively ended up on a boat on our own parasailing adventure.
These sports are never cheap, even when you're at a place with a high purchasing power such as China. We paid $280 RMB each, and even though we were out there for over an hour, it still mean less than 10 minutes in the air for a group of 7. However, I also want to say that parasailing isn't an awfully exciting sport… it's more like an observation deck more than anything. It feels really cool to be flying, but there's no adrenaline rush at all. To get this short experience and cross off 'parasailing' from my bucket list, I think that $280 RMB was well spent.

The rest of the group continued their day at the beach, while I went to explore elsewhere. Across from the entrance to Yalong Bay, there's a parking lot, and next to this parking lot is an array of stalls full of food and souvenirs. Prices are pretty high compared to the standard in China, but it's nothing you can't afford – something like $10 RMB for a skewer of BBQ squid, or a cup of fresh fruit. The skewers were pretty good, but the mango was the sweetest mango I had ever tasted.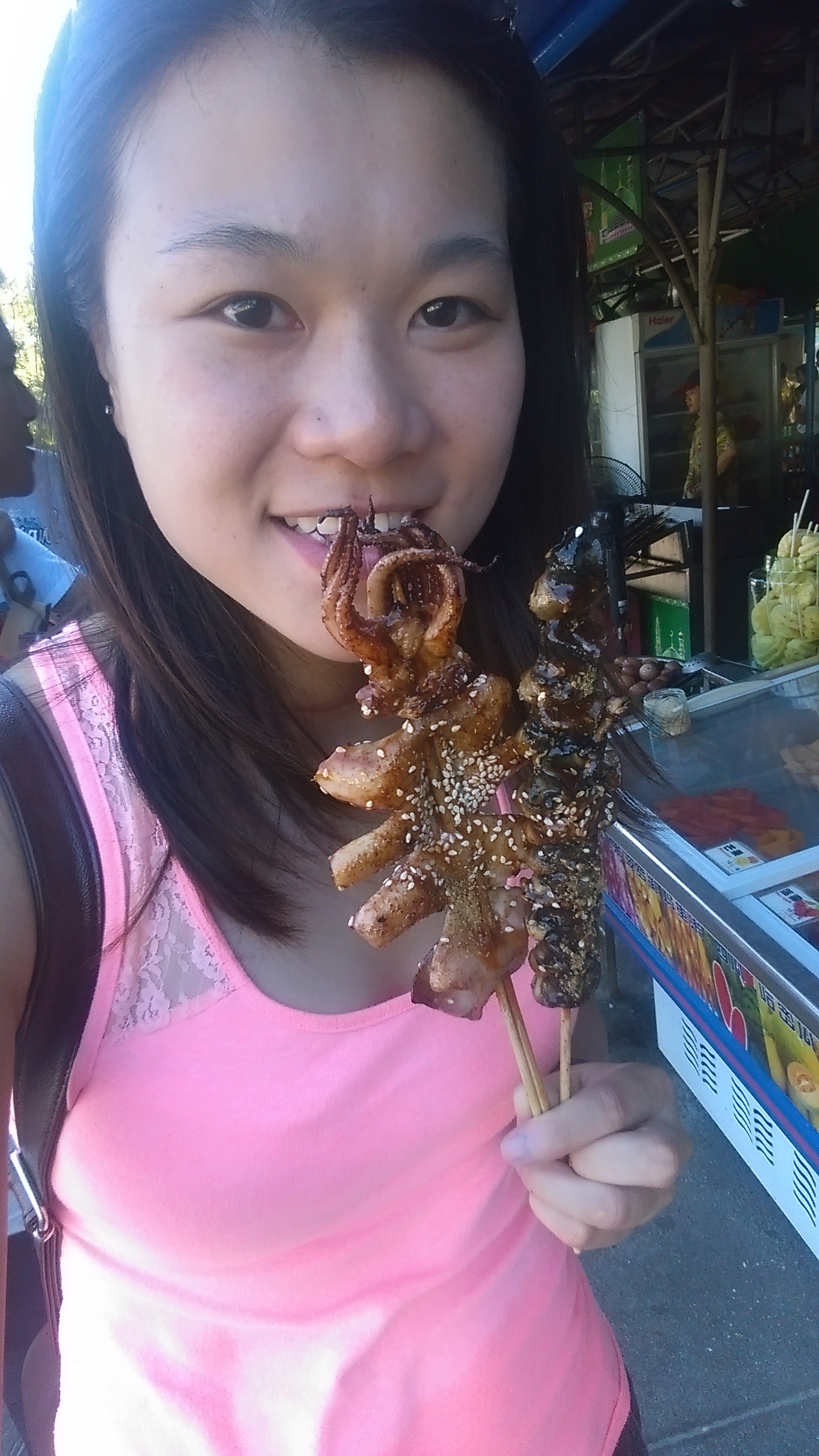 The souvenirs were mostly tropical styled shirts and items made of seashells. They were kinda cool, but I couldn't see any actual use for them.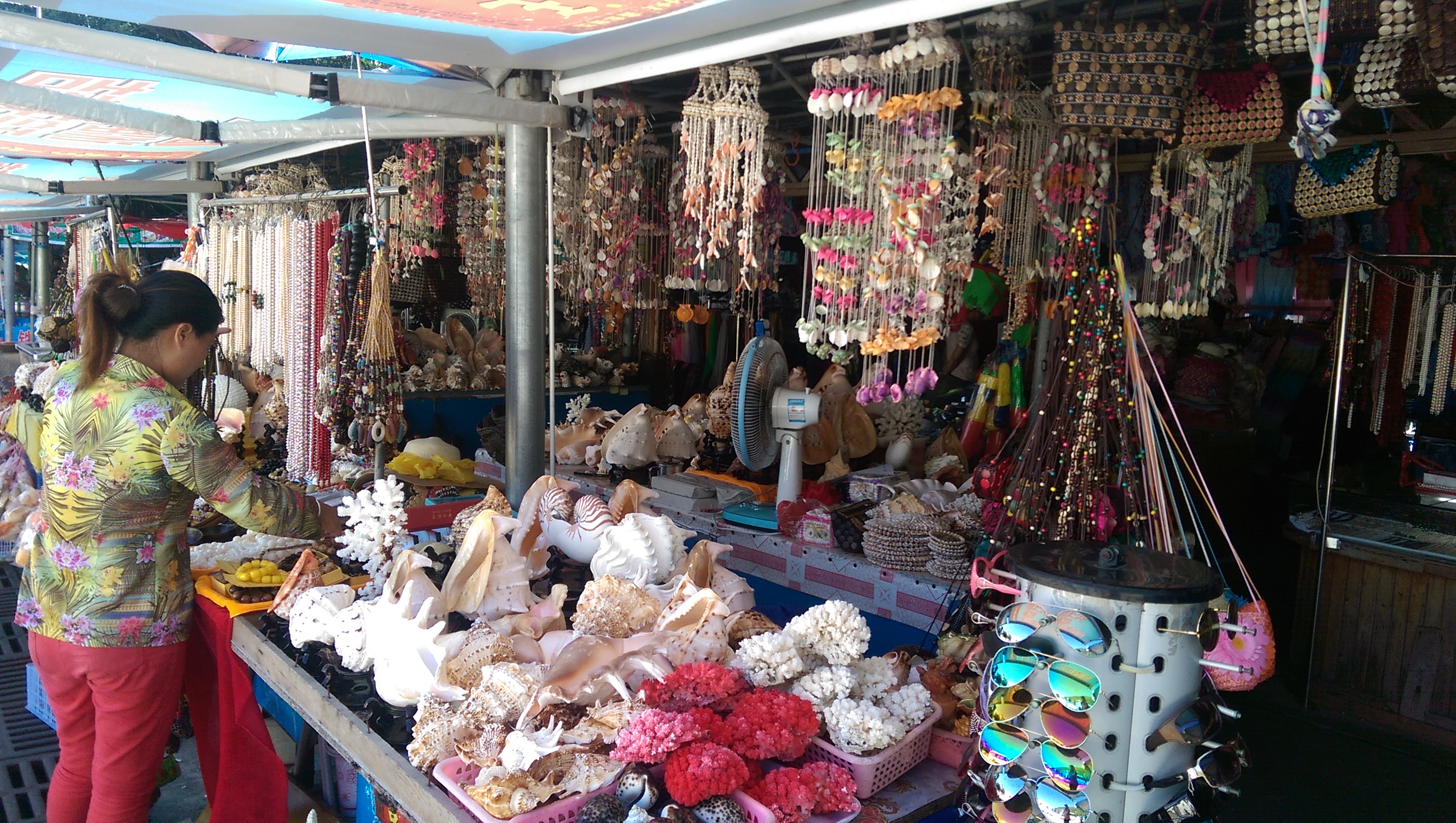 I continued the afternoon at Holiday Inn. I got a drink and a snack from the bar as my 'admission fee', and ended up sitting there for the rest of the day. The prices here are even higher – about the same as what I'd see in Canada! But for me, the relaxing environment was well worth it.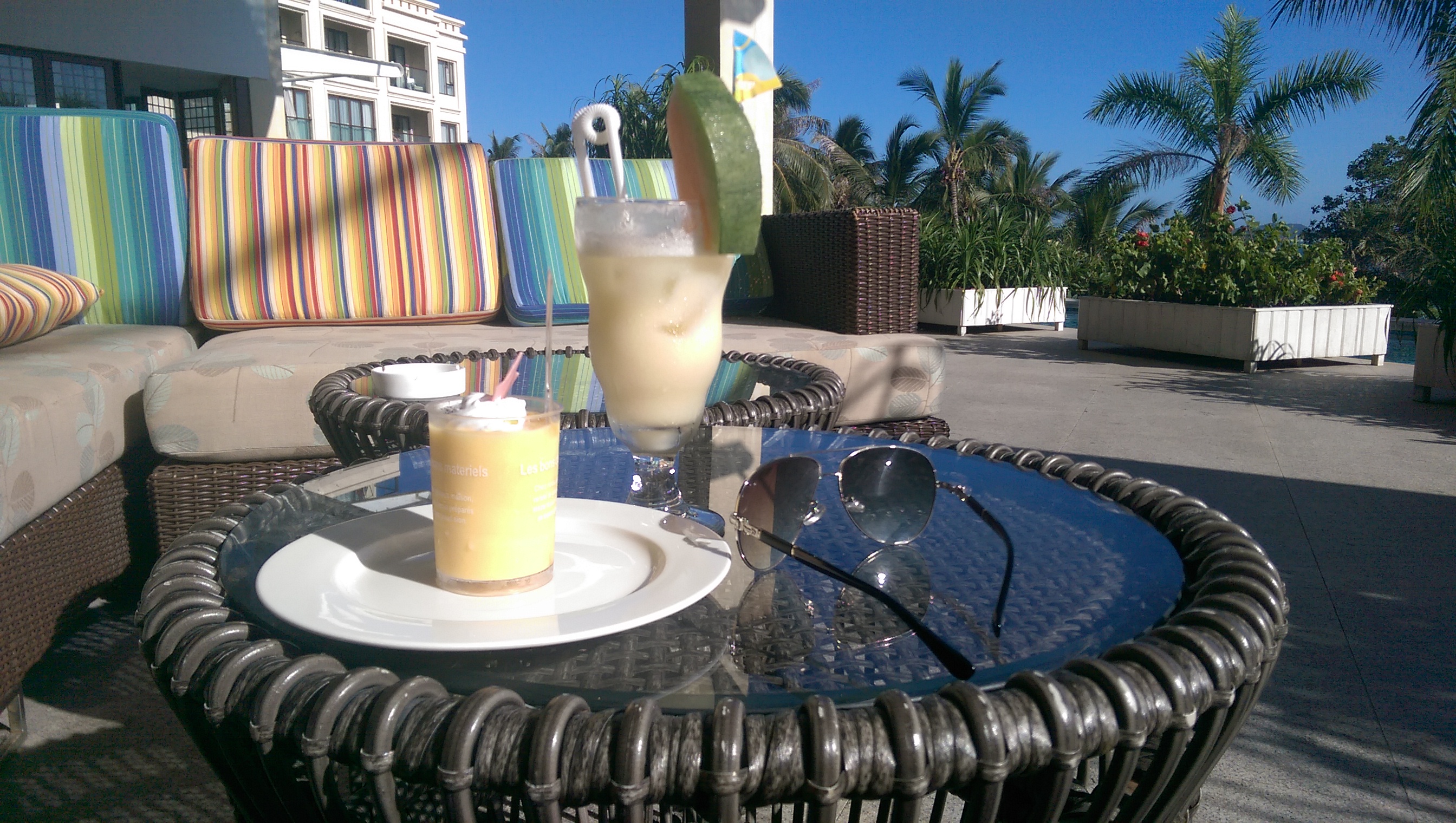 I even went down to see their private swimming pool. Nobody cared that I wasn't a guest at their hotel. I just helped myself to a beach chair, and looked out at both the artificial and genuine blue waters.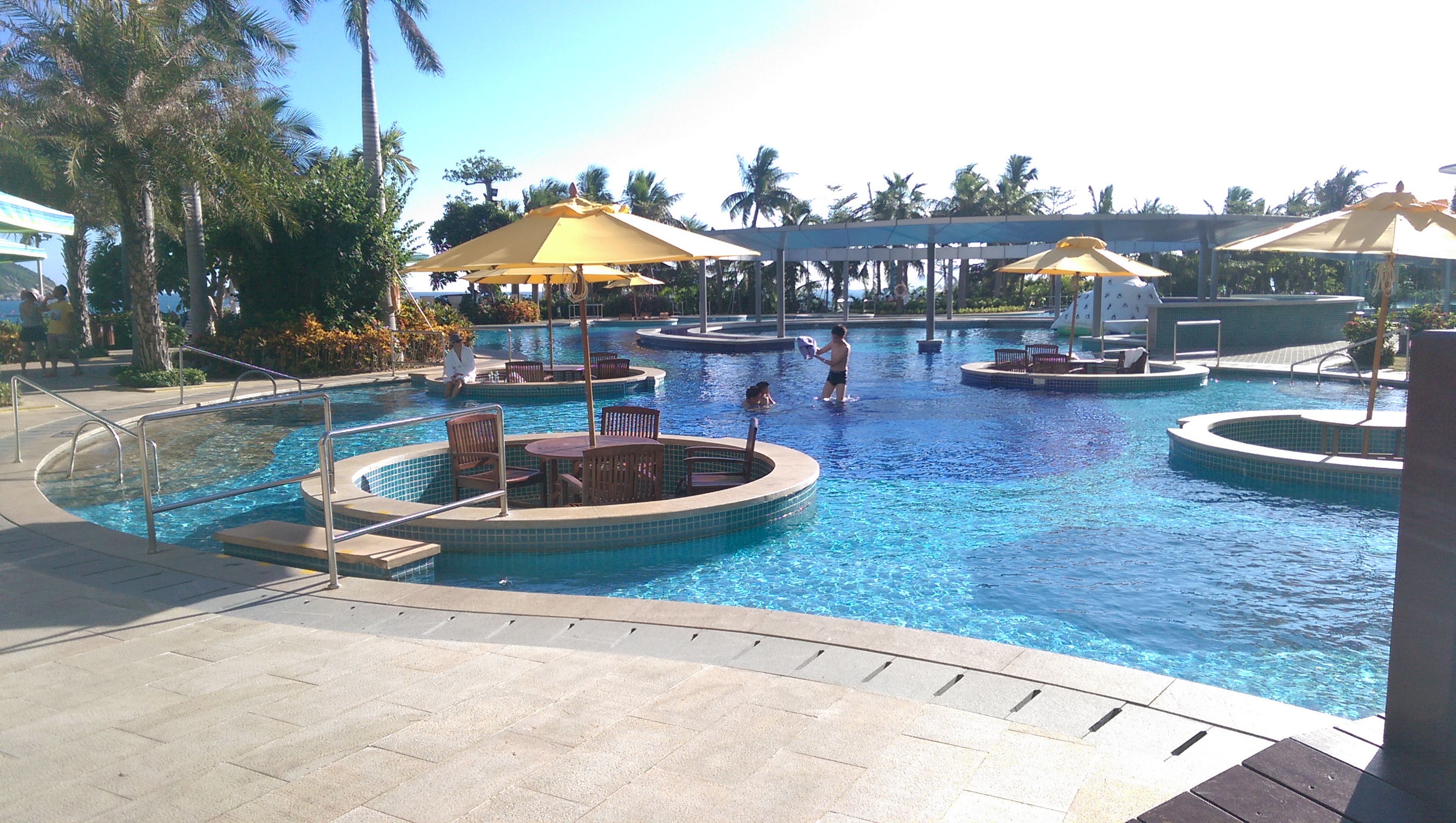 And then that was that. We left Sanya at 5 PM, and got back to Haikou by 8 PM. I had a nice and relaxing weekend. I didn't really get to 'explore' the city, but we did drive through it, and it seems like it's quite a deserted place aside from the beach areas swarmed with tourists.
If you're planning a visit, don't expect an endless beach; in fact, the beach area itself isn't all that big. But overall, Sanya is a stunning vacation destination that really surprised me. Most of the gorgeous places I hear about in China are mountain ranges and historic artifacts. Such a tropical beach area in China, and still untouched enough to be considered beautiful, is probably unique to Sanya.