Alas, it is already my last evening here in Haikou. Tomorrow, I'll be on a plane back to Hong Kong, and boy, am I ever excited to be back! There's a ton of stuff on my 'to-do when I'm back list'; in fact, thinking about it makes me both excited and a bit stressed at the same time. But before I leave, I want to finish my ramblings about this city of Haikou.
As I go through my pictures of what to talk about, I suddenly realize that (yet again) it's all about food. A friend came to visit me about 10 days ago, and our entire day was pretty much a food tour. I brought her back to the street of snacks, and like I said last time, there's an alley right next to this place that everyone has recommended to me. I brought my friend there, and she told me that this place looks just like Taiwan – a huge market full of food stalls along both sides of the street. Most of the food is deep fried stuff, but there are also a lot of skewers, bubble tea, and desserts.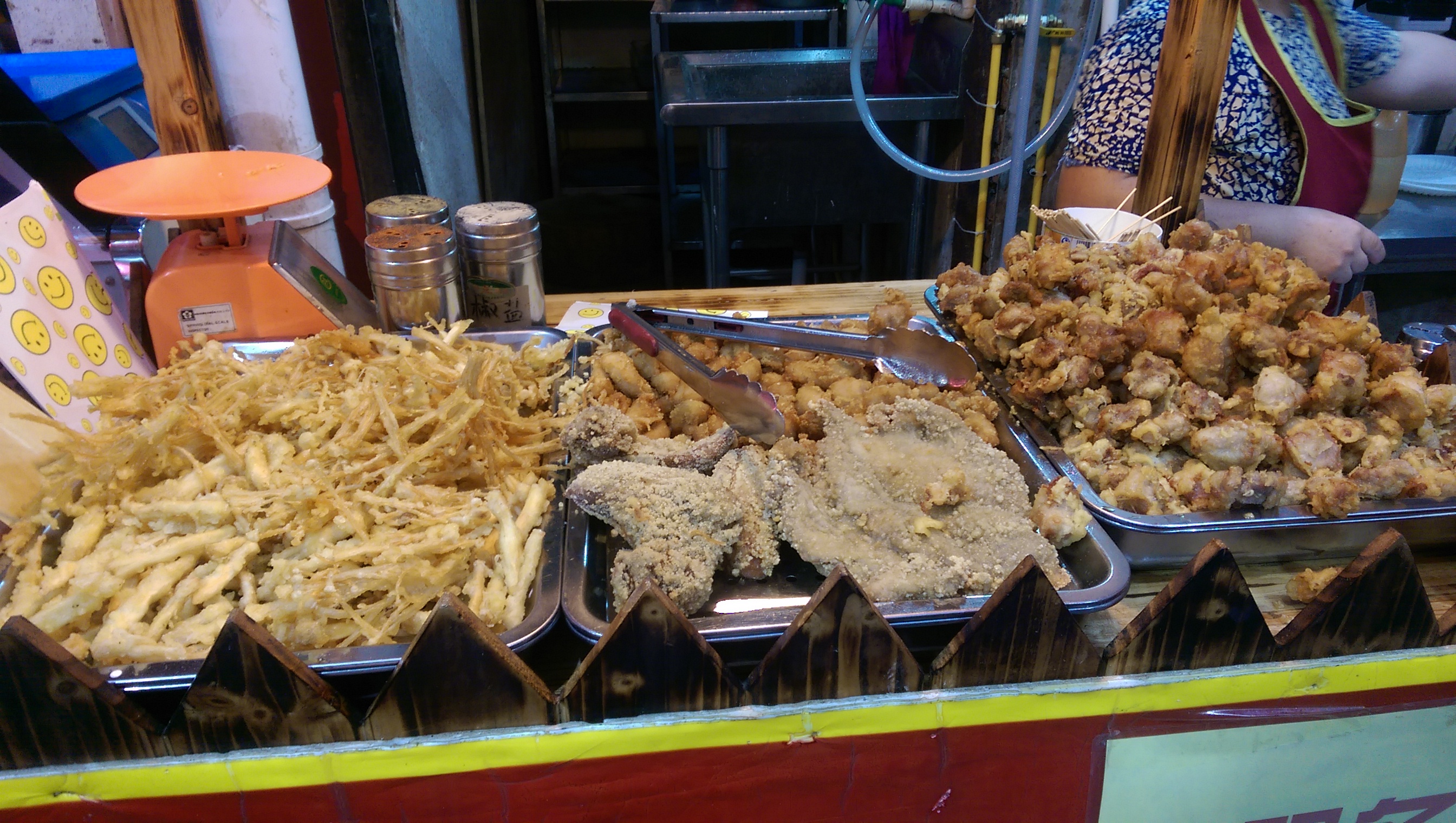 I couldn't resist getting one of these. Last time I went to the Richmond Night Market, I got the same thing for $7 CAD. Here, it was 7 RMB…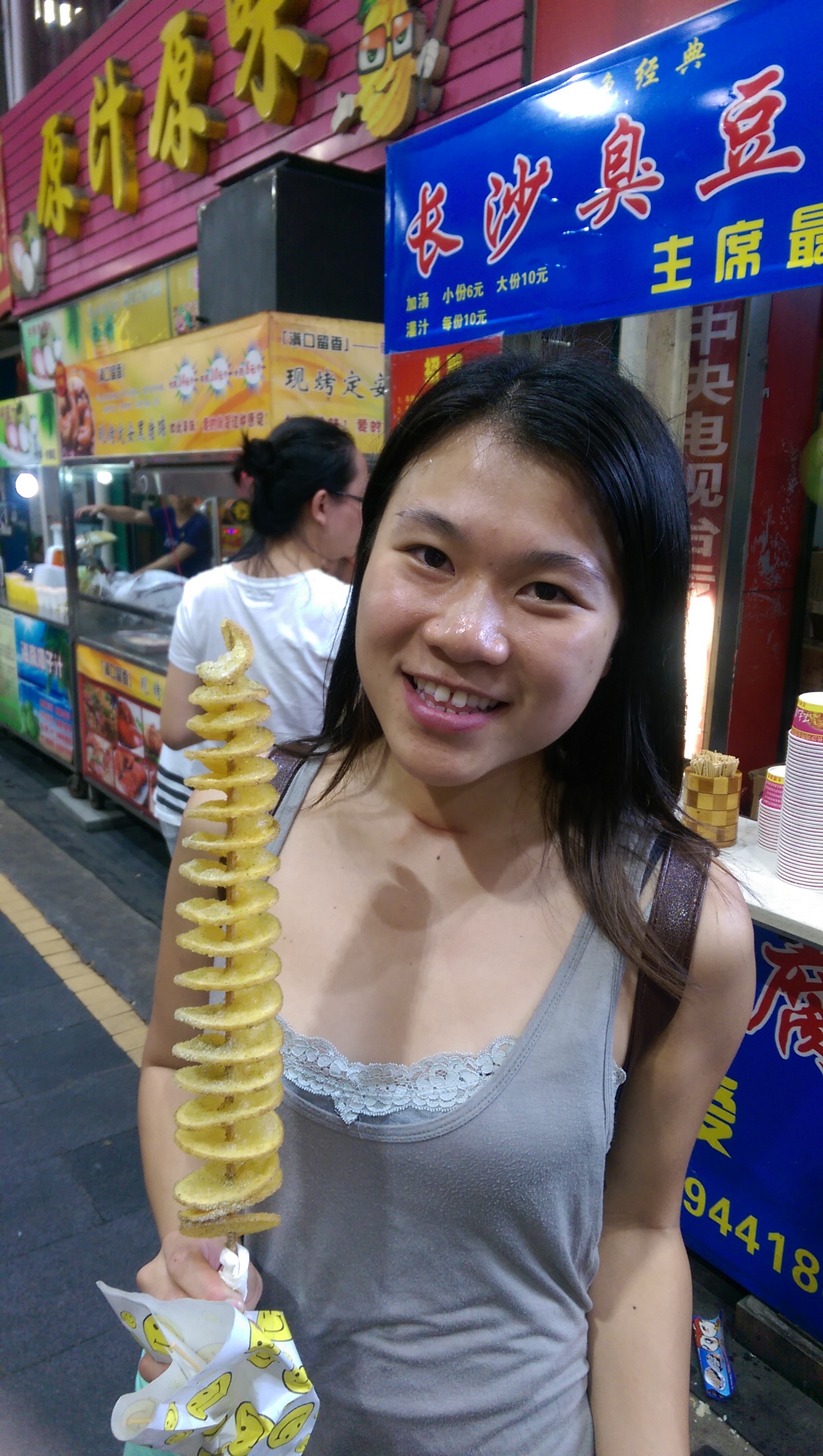 One of the things I've noticed here is that people really like mixed things with sauce. There is one stall in the cafeteria that does this 'sour and spicy rice'; basically, you choose whatever items you like, and then they cut it up and mix in sesame oil, hot sauce, and some other flavouring. This mixture is served with a bowl of rice on the side. Another place near my hotel does pretty much the same thing, except the flavours are a tiny bit different. But in general, this seems to be a 'thing' here.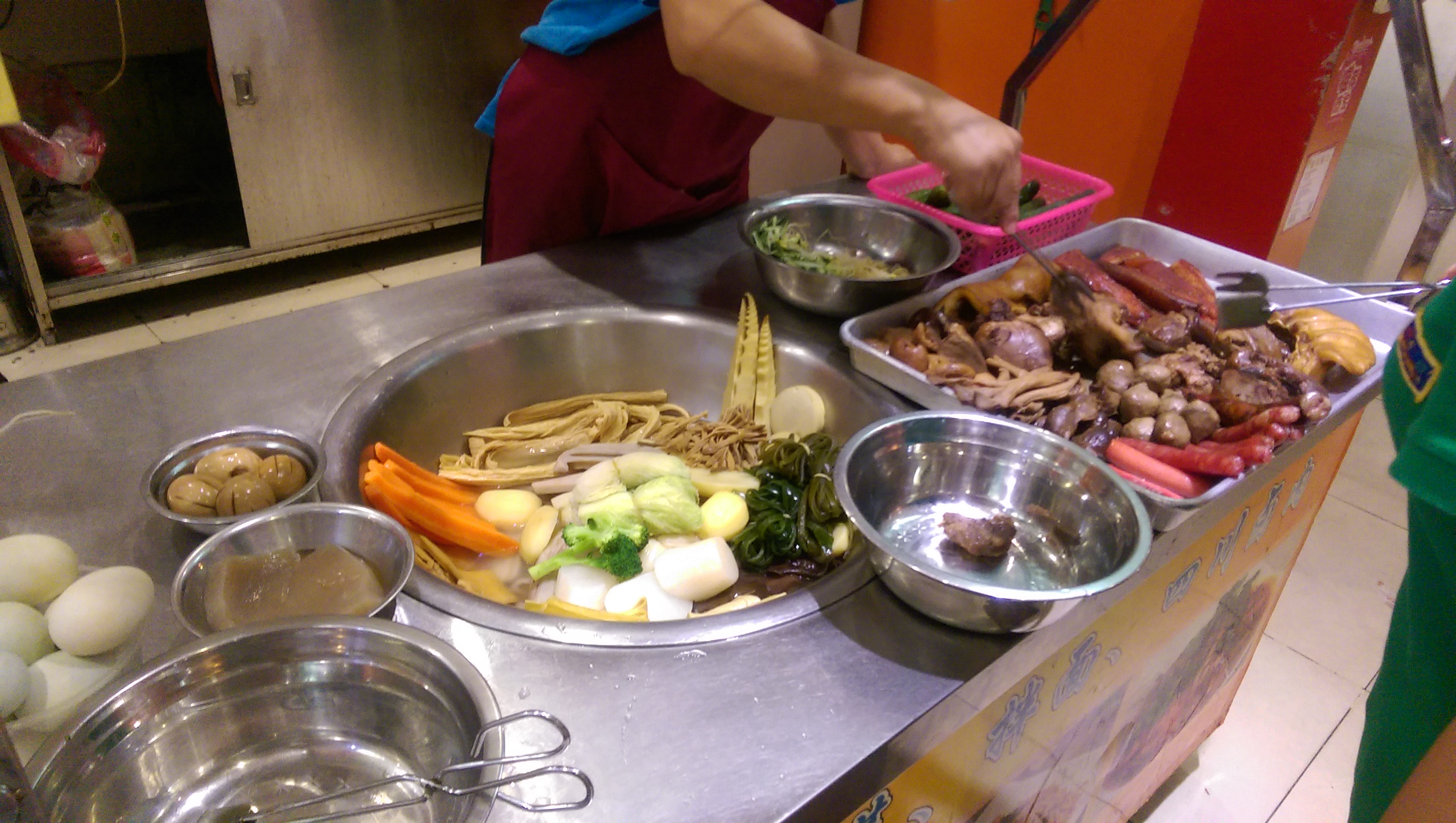 Then just last night, I tried another similar but different food stall. You still pick your own food, and then it's cooked right in front of you in a pot of boiling water – just like the skewers you buy in Hong Kong. But then, they mix it in some sort of sweet and sour sauce, and you end up with this food that's highly dominated by the sauce. You can tell that these people really don't like bland items.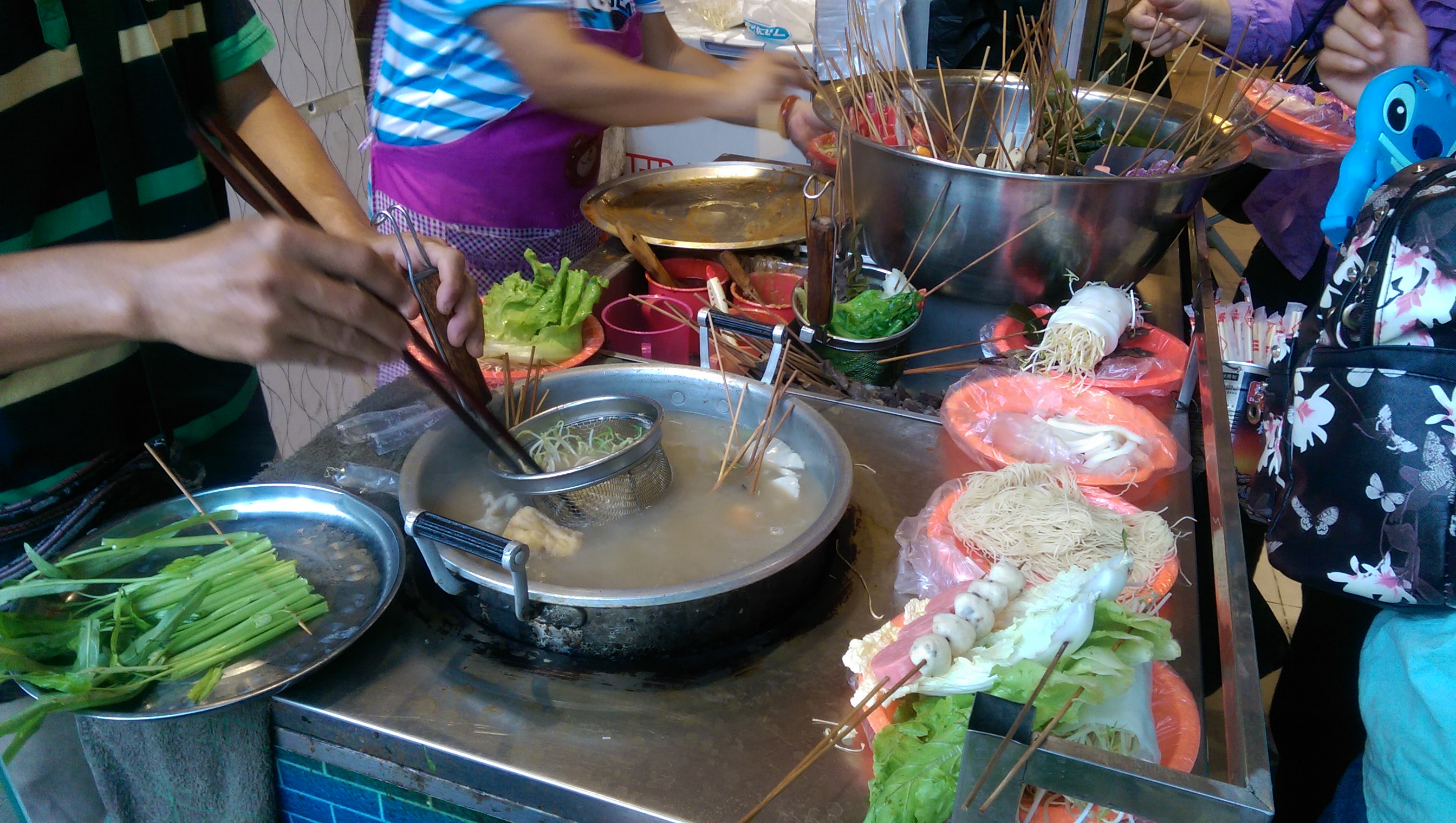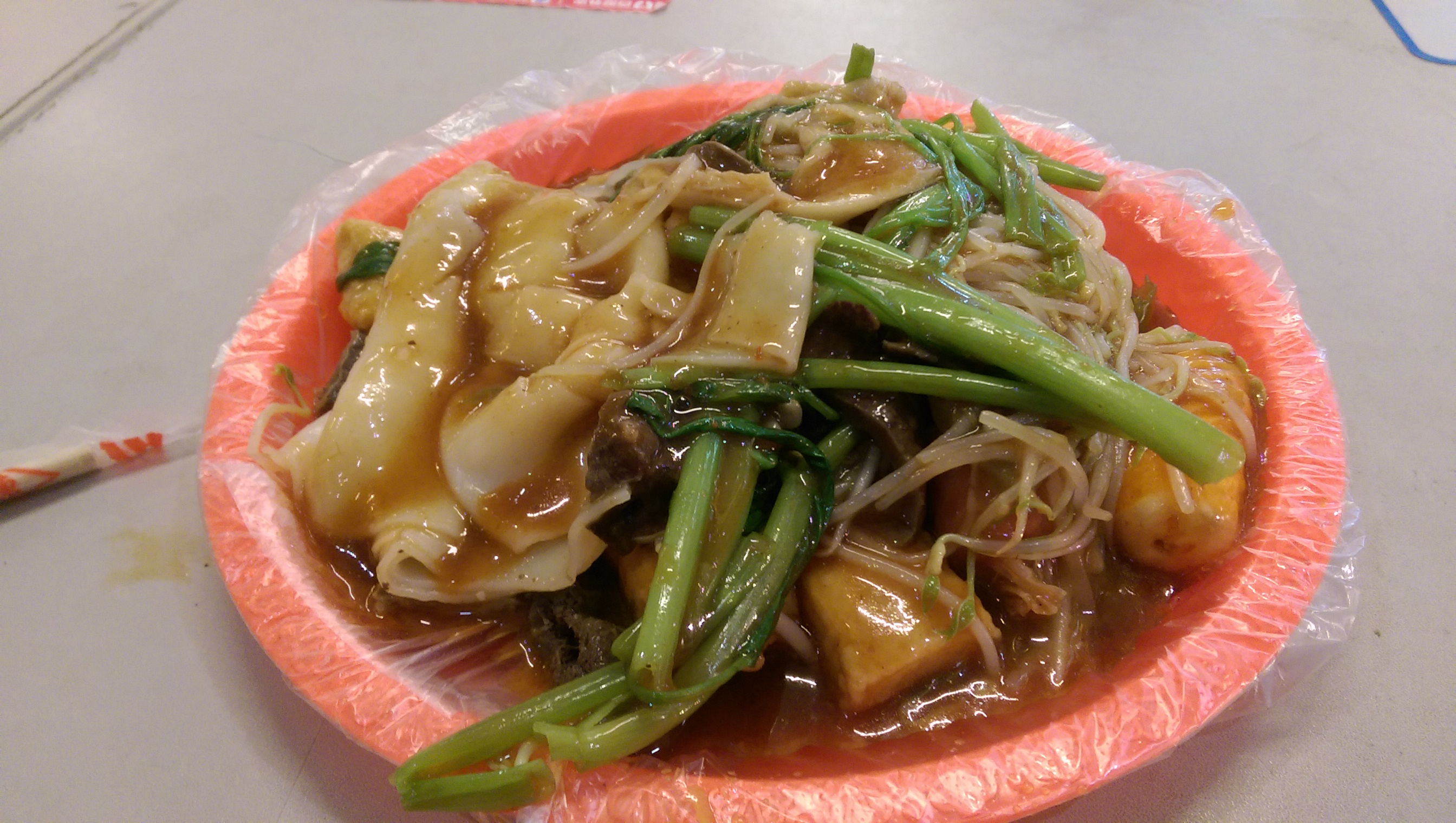 Last week, I probably had the most interesting food experience in Haikou, or maybe even my entire life… we went for a 'true Chinese dinner'. First, we were given the choice of either the brain or the fetus of a lamb in our soup. I went for what I thought was the lesser of the two evils…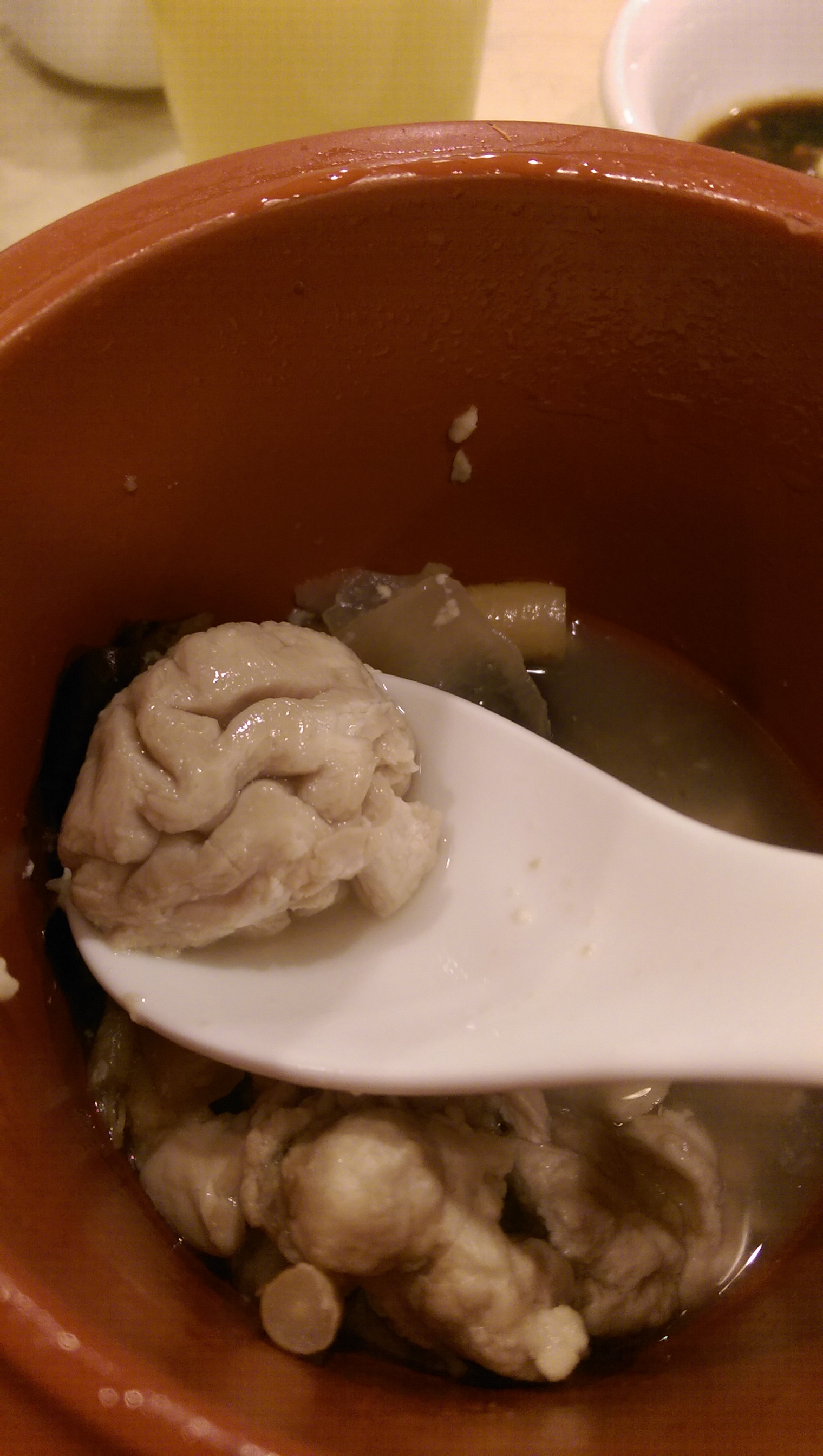 Then, when my boss ordered 白酒 ("white wine"), I thought 'finally, something that I like to drink'. They pretty much order beer every single time, and I don't really like beer that much. Then, the waiters started replacing our cups with tiny shotglasses, and that's when I started thinking 'hmm, that's doesn't seem right'. Next thing you know, we have a larger glass of what looks like water sitting next to the shorter shotglass, and that's when I realized 'white wine' refers to Chinese vodka in Mandarin. When I told this story to another friend, he just laughed at my incompetent Mandarin…
That night made for an interesting dinner. I definitely stepped quite far out of my comfort zone. But then again, without these steps, my blog wouldn't be quite as interesting, right?
If you ever come to Haikou, here's a mall I would recommend, called 上邦百匯城. There's a lot of cute local stores that I actually enjoyed walking around, and there's more to buy than simply clothes. Most importantly, the layout of the mall is actually quite nice and pleasing to walk through. There are lots of restaurants that take advantage of this and have patches of outdoor seating, which I can imagine to be a relaxing place to hang out.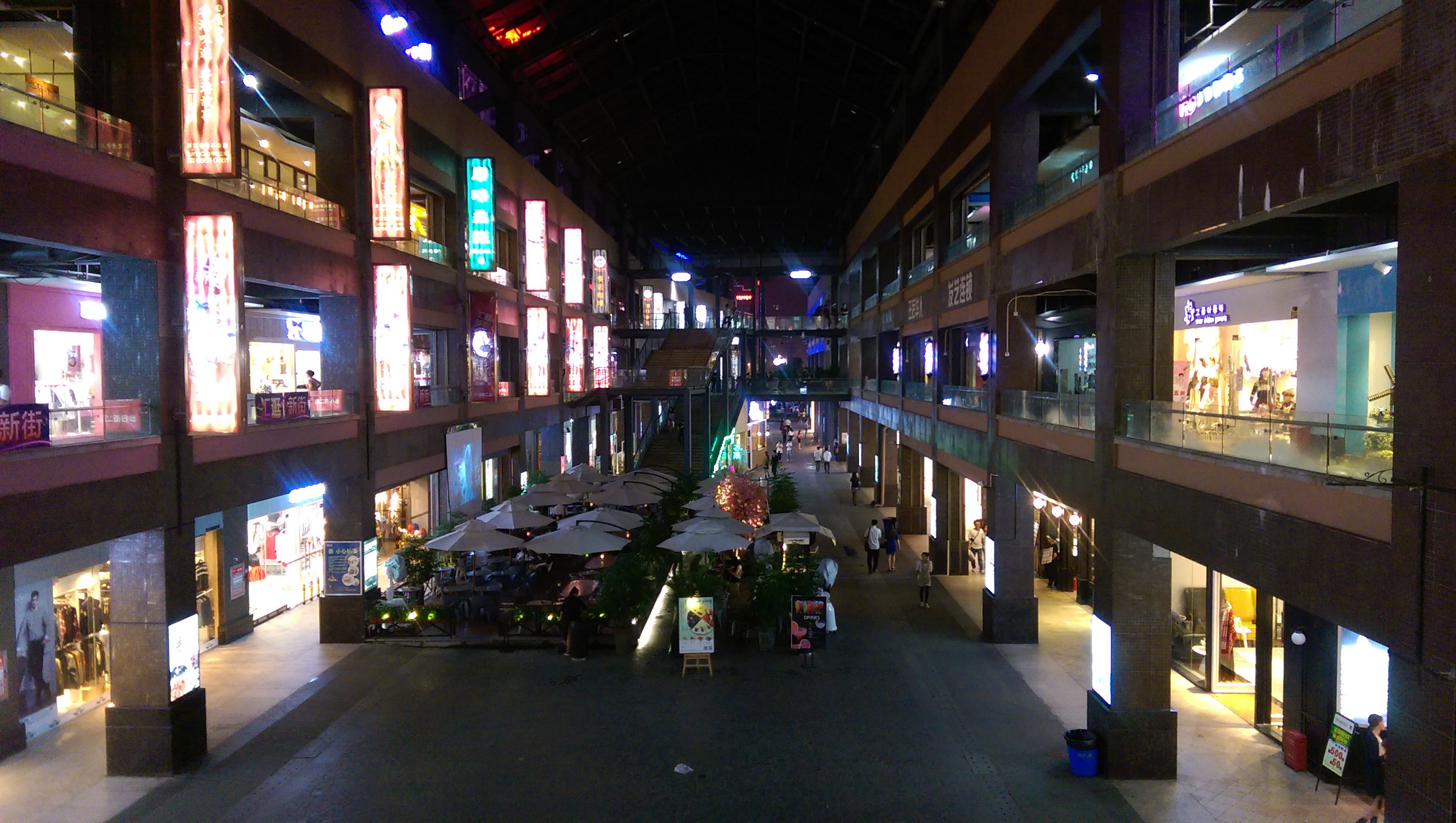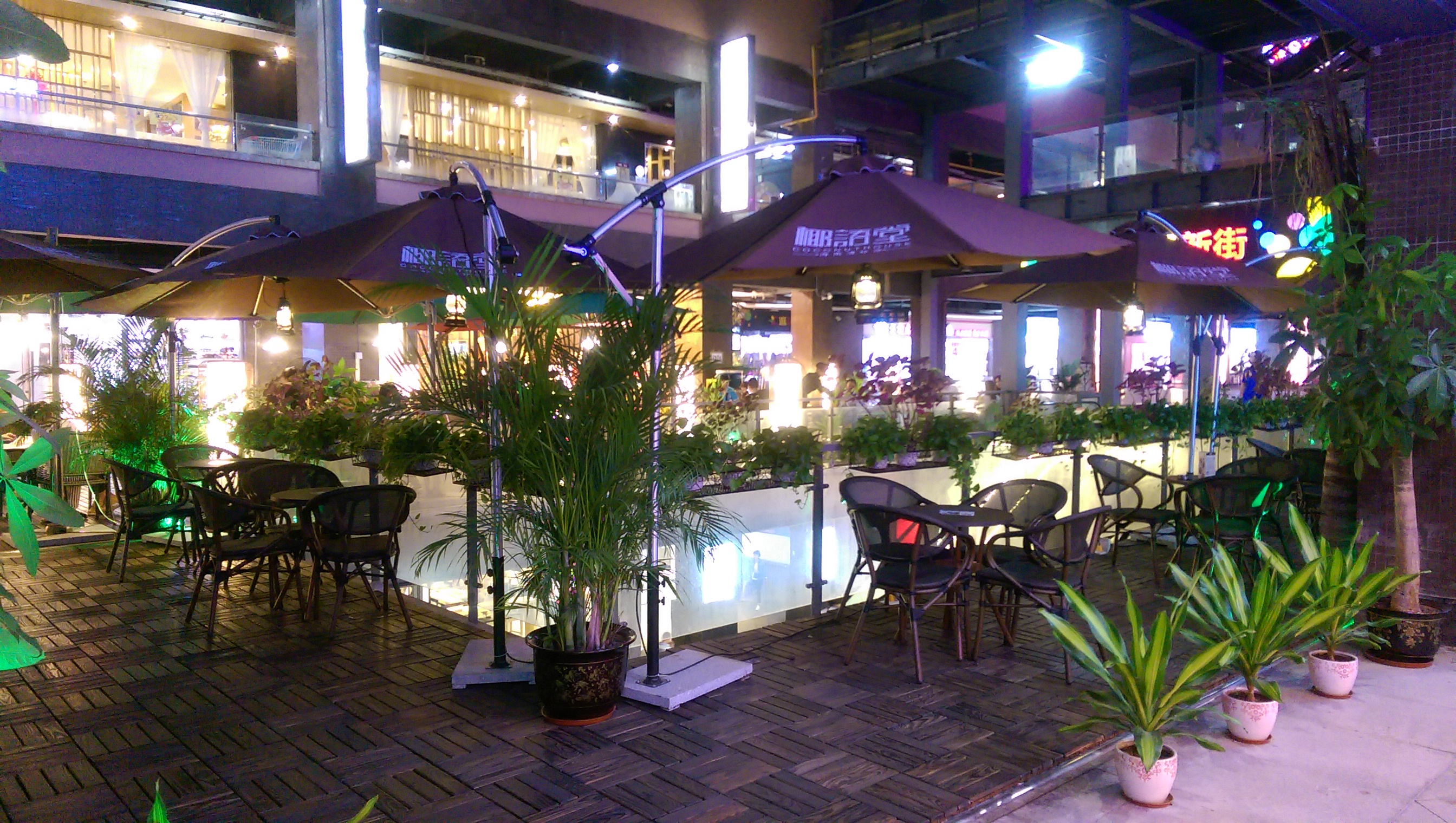 As for my final thoughts… these two months combined in Haikou have been nothing short of interesting. I've been in China before, but I never actually lived in China. It's different when you have to spend your life here and travel and eat like a local. You know what it's like to try to get home during the 5 PM rush hour traffic, and what an average meal tastes and costs. You know that you should never wait until cars let you pass as a pedestrian, because then you would be waiting forever. You know that just because people are speaking fast and raising their voices at you doesn't mean that they're rude – it just happens to be a custom here in China.
In Haikou, it's a very different feeling compared to other cities I've been in. You walk by this city that is trying so hard to develop, and you witness this development with your own eyes… and yet you also watch as other parts of this city get left behind. There's just so much to see, if you actually open your eyes and your heart to reach out to see it. The difference in development is not as obvious in Canada. In Hong Kong, there is certainly a difference between what you see in Tin Shui Wai and the glamorous skyline along Victoria Harbour, but that's already well established. Here in Haikou, you are literally watching the stages in between. This gap hasn't been concretely established yet, but you know it's going to happen. You want to cry out and say something about it, and yet, even though there's so much that hasn't yet been built, it's already too late.
I can't say I'm too sentimental towards a city I only spent two months living in, but there are things that I will miss. First and foremost are all the next friends I made here. I never imagined I would be able to even communicate with people here, let alone make friends. But with my two months here, I found out that I have a much bigger capacity for speaking Mandarin than I ever imagined – especially this time around, where I was forced to be in a class by myself. And just the fact that I had such a different life with my time spent here. I was home by 6 PM and had the entire evening to myself. That's definitely never going to happen again during my working life in Hong Kong. I lived in a hotel for 2 months. Life was just, well, chill.
It's been a good two months here. Haikou – until we meet again.