Six days till Christmas, and it doesn't feel even remotely exciting. My December has been pretty much wasted with getting used to my new work schedule: 12 hour shifts, either night shift (9PM to 9AM) or day shifts (9AM to 9PM). The good news is that we have two days of work, then we're off for two days, so we're only working half the time. The bad news is that this schedule is just horrible for your body – I'm breaking out like mad, and no matter how much sleep I replenish, I always feel tired.
But my life aside, this city doesn't feel that Christmas-y overall. Then again, it never really has been that festive. It's hard to find those feelings in this place dominated by Asian culture. It's hard for me too – living here with so much Canadian culture within me, but being immersed in these Chinese ways of thinking.
So in search of Christmas spirit, I went to the one place I always love: Disneyland! I bought a year pass for Ocean park two years ago, and I never went more than twice. With Disneyland, I've already gone enough times to make my pass worthwhile.
We went on a random Monday, and for once, we were there during the daytime. I got to see a lot of the princesses and parades that only happen in the middle of the day. I even met Aurora and Snow White!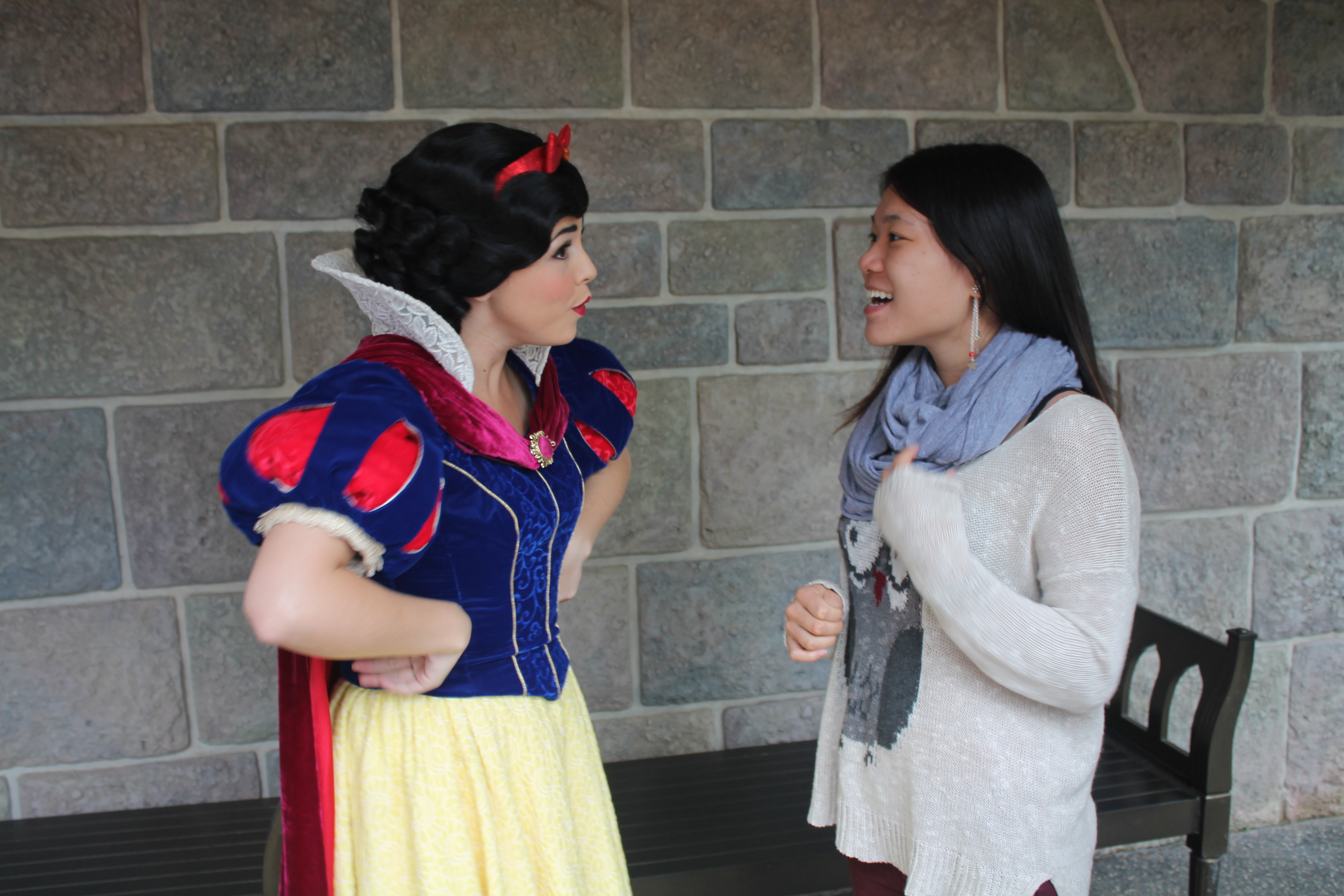 I love how much effort they put into making this fantasy world come alive. I told Aurora that I really liked her dress, and she said "why thank you, my fairy godmothers made it for me for my birthday!" in the most graceful princess voice ever. That got me thinking, man, I wish I could be a Disney princess. In my opinion, Walt Disney truly succeeded in making this place a magical kingdom.
I watched the Festival of the Lion King show, which I had always wanted to see but somehow I never quite came at the right times. It's a short retelling of the Lion King movie, and the stage acting/singing is just spectacular. For people who say that you can find a job being a non-famous actor/singer, I beg to differ – there are tons of jobs such as these stage shows at theme parks that are definitely non-trivial.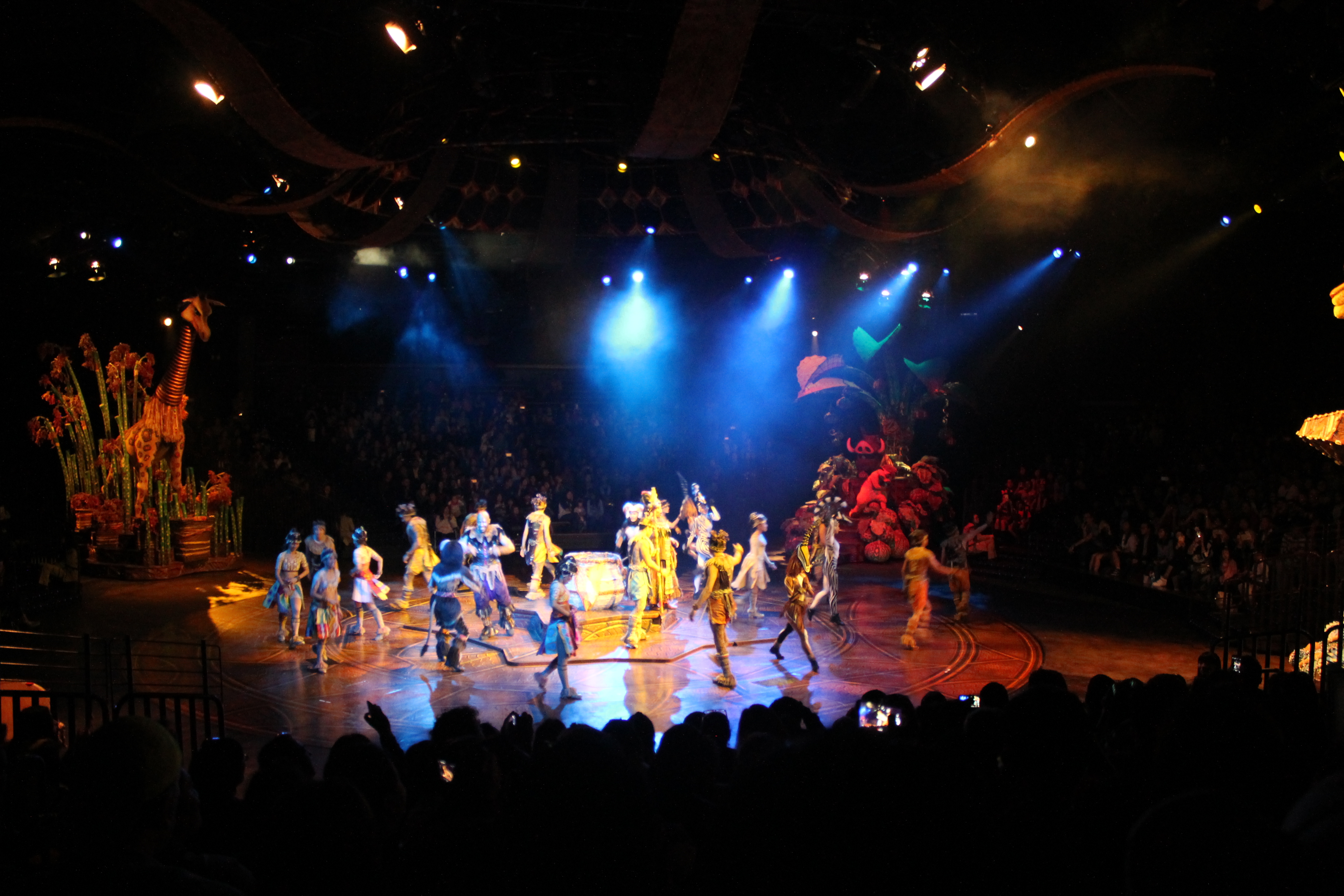 Apparently it's the 10th anniversary of Hong Kong's Disneyland this year, so they had some special characters and parades coming out for that. Here's the cast in all their 10th anniversary attire: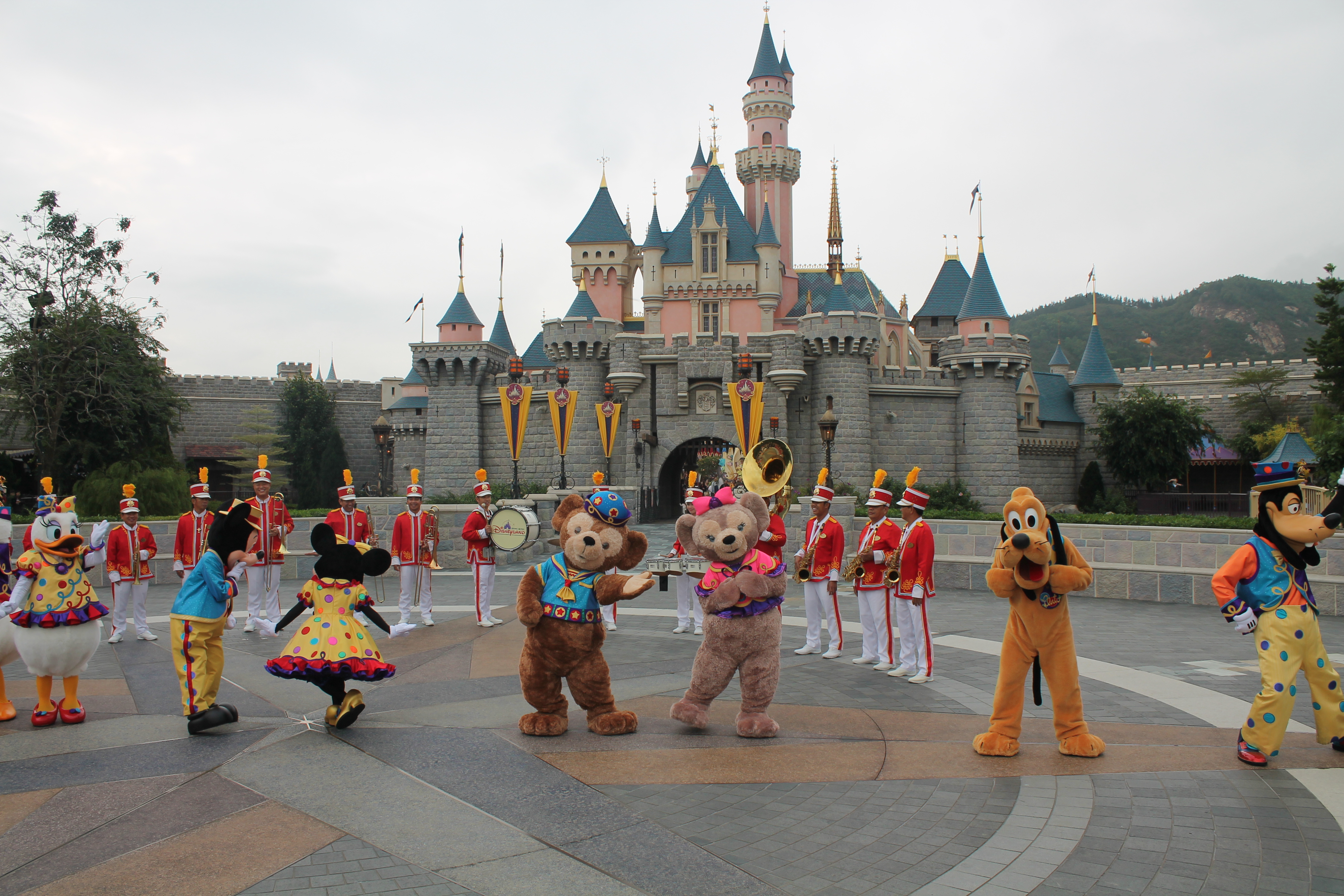 Just because I saw Stitch on the street, I had to go over and give him a high-five!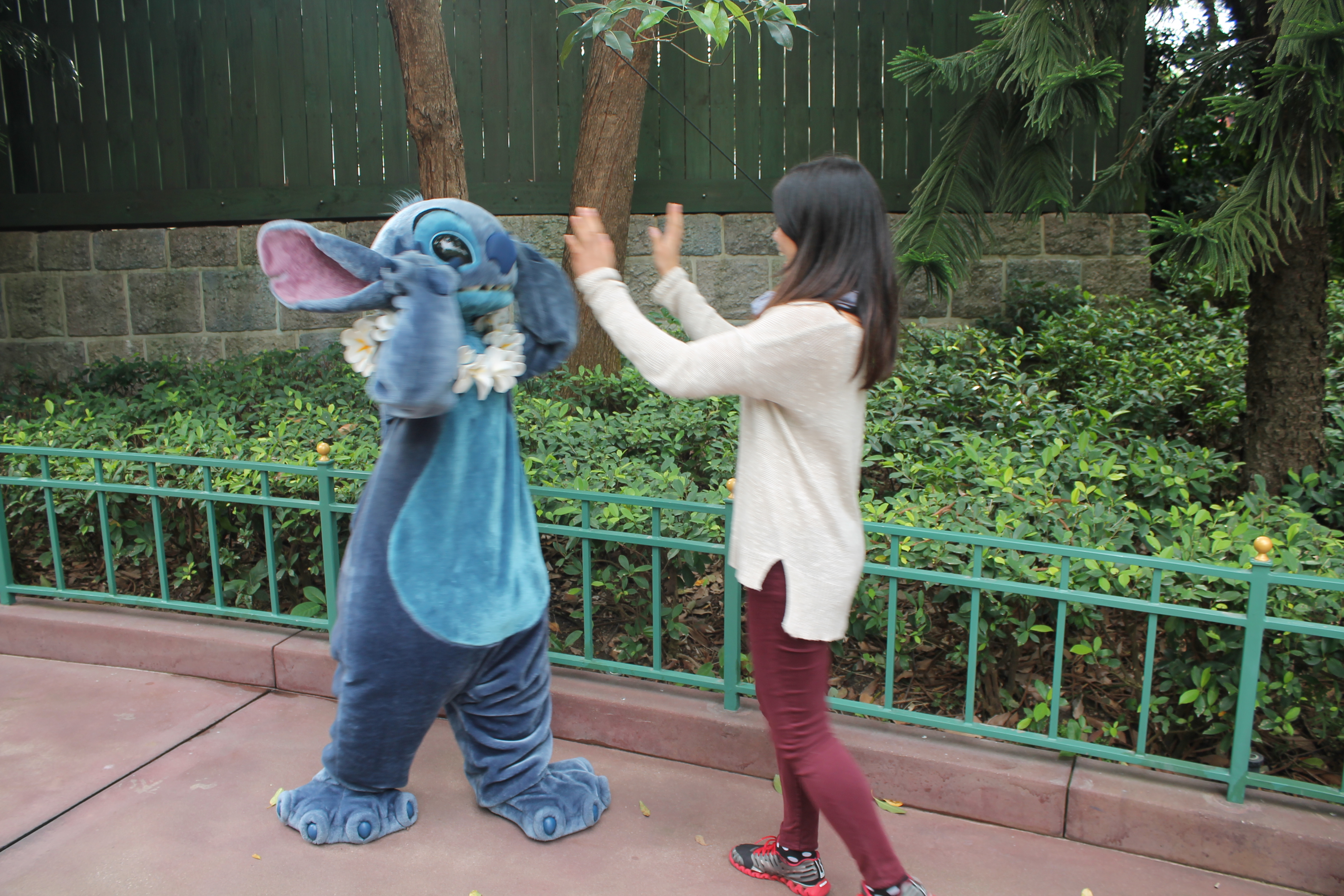 When you've been on every ride at Disneyland like five times already, your focus is no longer the rides, but the shows and the characters. I was pretty excited to see all the live princesses. Remember in Paris, I saw Rapunzel and Tiana, and I thought Hong Kong didn't have these real princesses. Now I know, they exist here as well!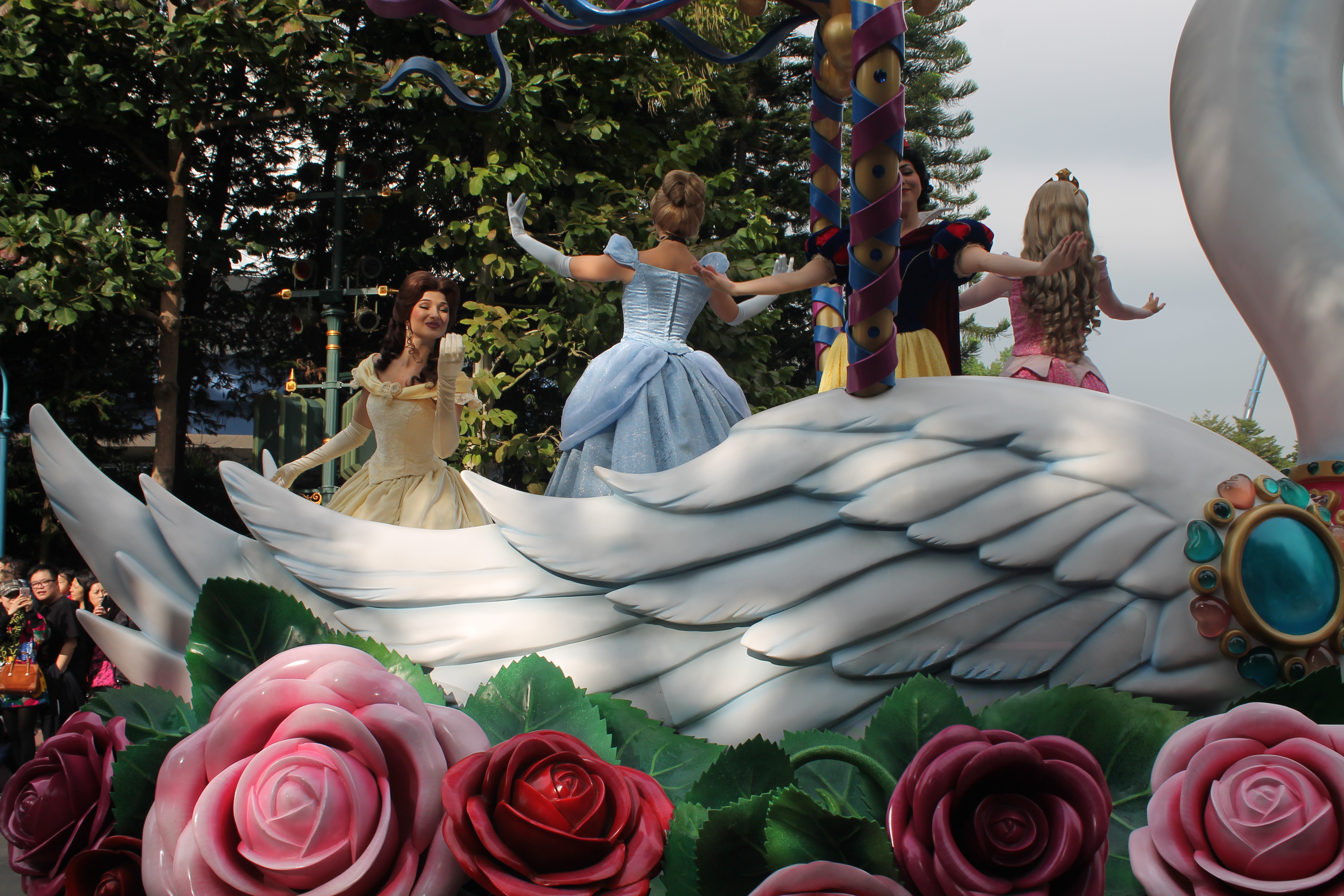 Right when I was about to leave, I spotted the cast wearing the most adorable winter sweaters! Too bad I had a soccer game that evening, and I couldn't stay for longer.
But no worries – I have a year pass, so what do you do? You come again on Friday! Yes, I came once again, to see what other Christmas things they have going on. We arrived much too late to get pictures with their Christmas sweaters, but we were able to catch Anna and Elsa as they lit up the Christmas Tree in the Town Square.
When I arrived at around 5:45, this place was already crazy full with people. And the show wasn't even due to start until 6:35! Clearly I'm not the only one excited.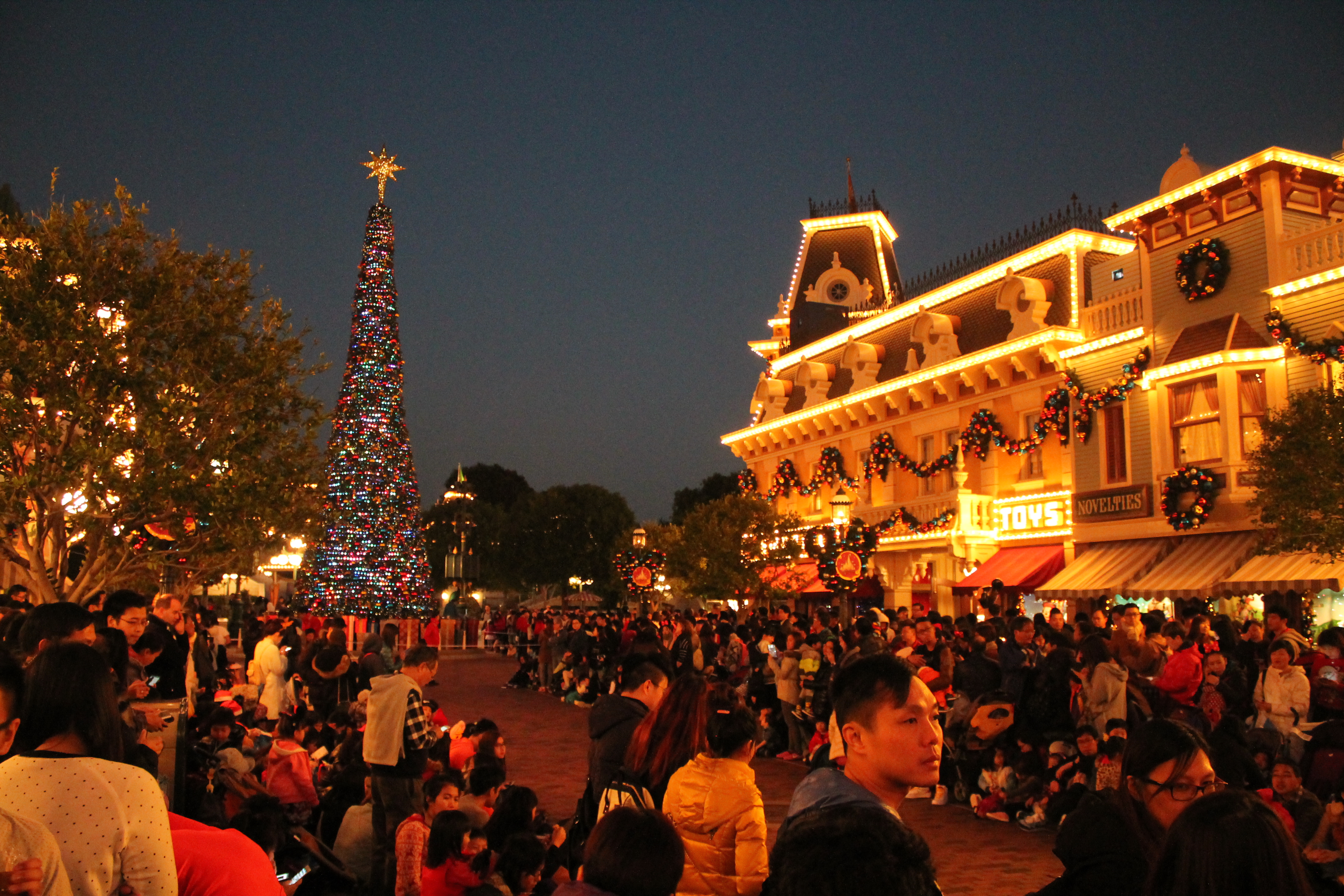 Anna was way too far for me to see (I caught occasional glimpses of her), but Elsa came running through the aisle in front of me. It's amazing how much popularity they still have, for a movie that came out two years ago.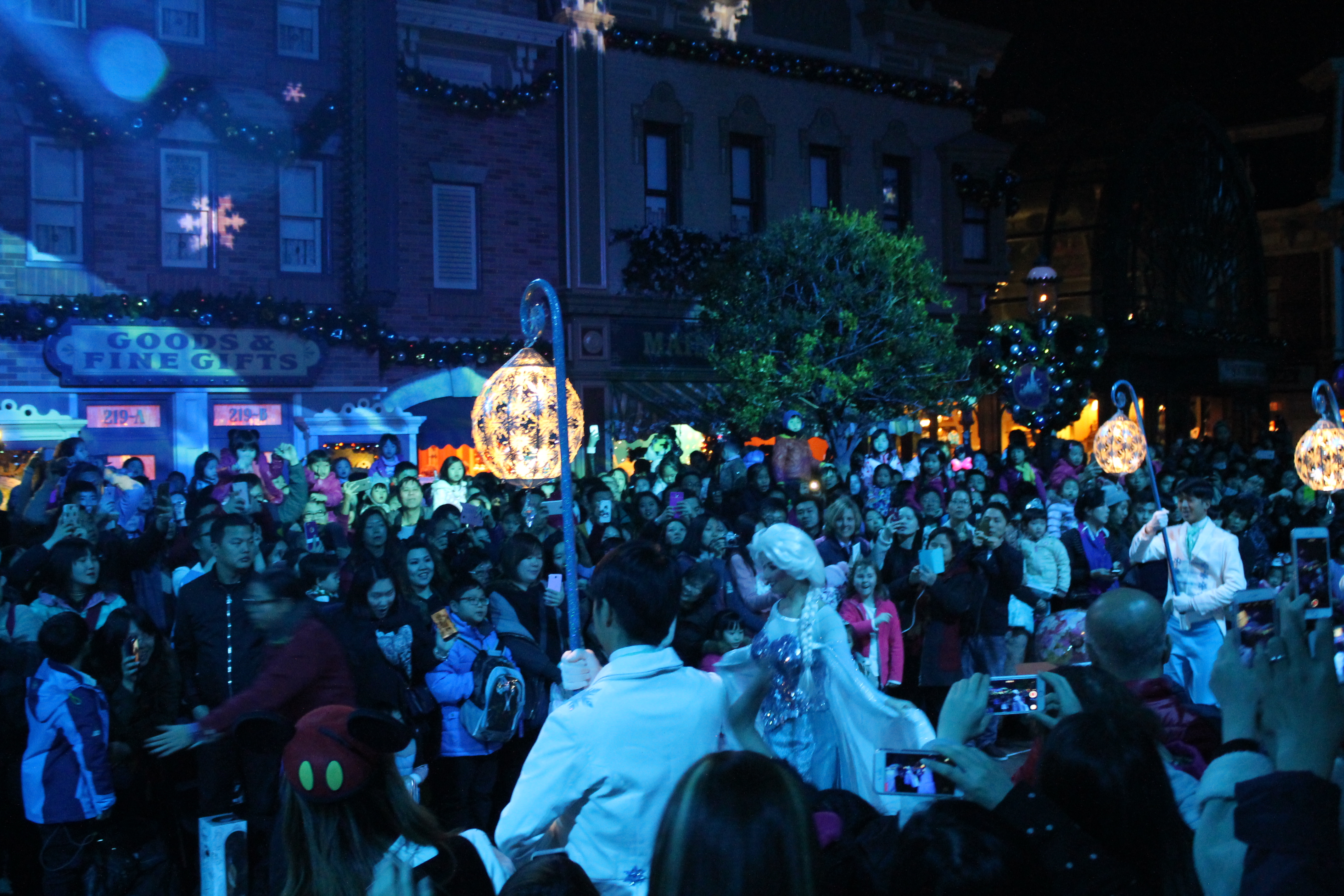 And there you have it – my Christmas hunting for this year.