I've been pretty busy these days. Lots of friends swinging by Hong Kong to visit, and also lots of events going on around town too. For the most part, the climate has been quite comfortable, until this long gloomy rainstorm that's currently passing by came along. It's supposed to stay around until Sunday. I don't mind it so much though; after all, I am from the place they call Raincouver. Everyone is also excited for the alleged 11 degree weekend, because so far, I don't think we've seen winter yet.
If I didn't mention it already, the Midfield Concourse at Hong Kong International Airport is officially open to public! This is the project that I was working on with Gammon when I came for my co-op term two years ago, and it's also going to be the future home of Hong Kong Airlines. Cathay Pacific has their grandfather's rights all over this airport, and our company has been waiting for this terminal for the longest time, so we can finally get parking spots with airways onto the plane. It's funny how things work. When I worked on the MFC project two years ago, I wasn't exactly all that interested, because I'm not a civil engineer to begin with. Yet, I would have never guess that I would be standing here today in Hong Kong, still so closely associated with this project.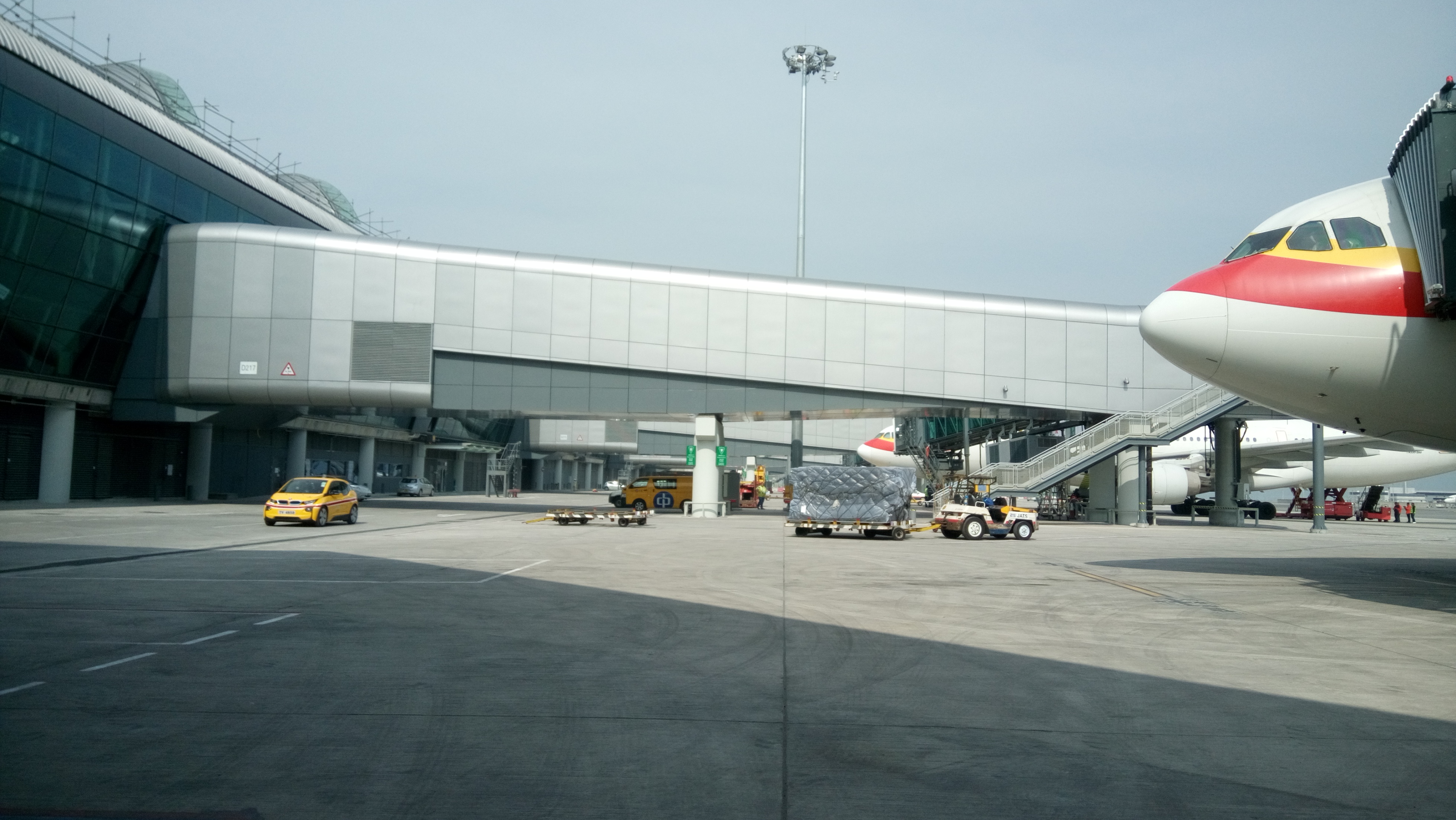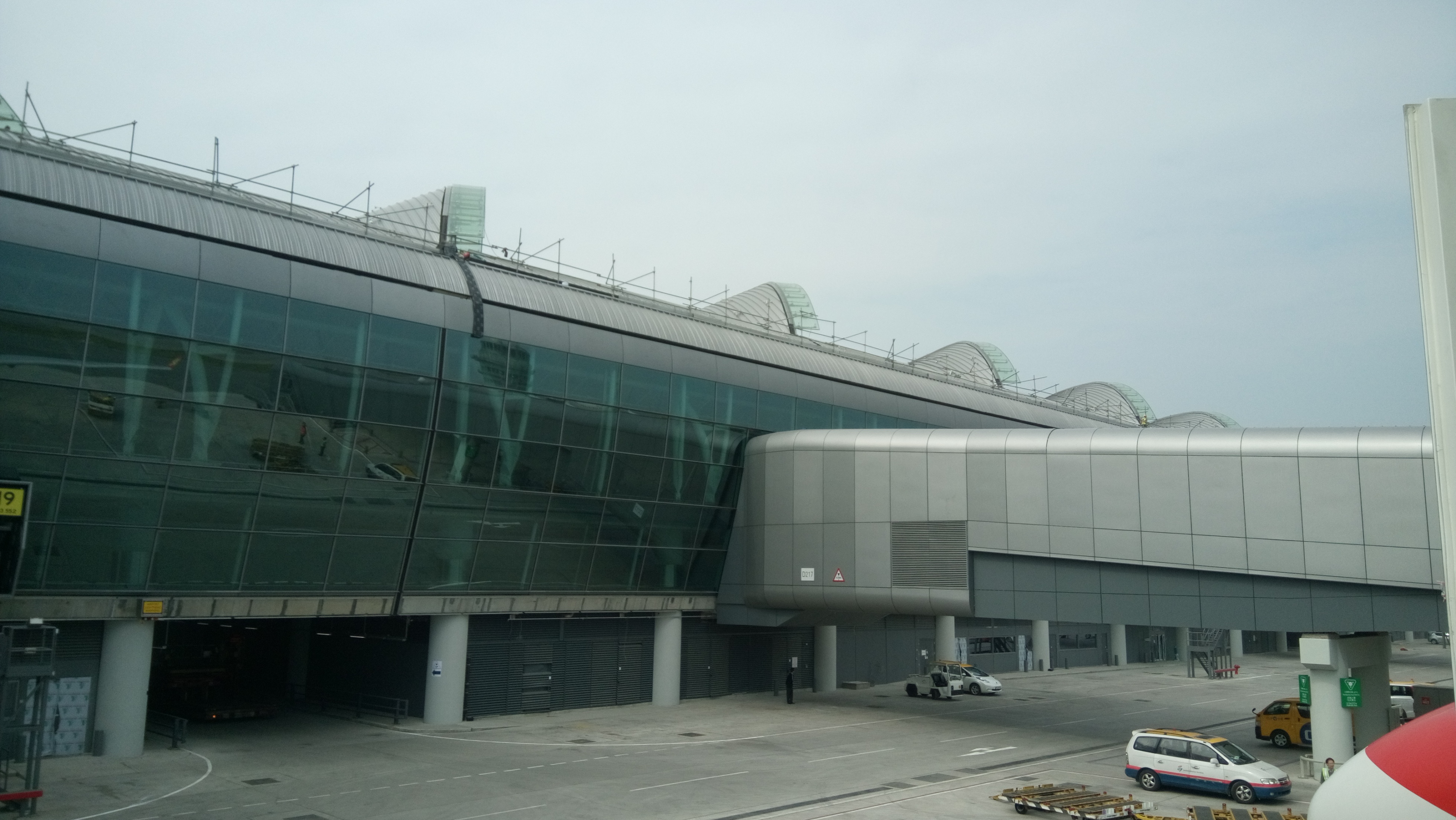 Anyway, it's a nice place, even though it's not 100% complete yet (pretty much the entire north wing is still closed off and they're finishing up the works). But once it's fully complete, you should head to HKG early on your next flight and check out the observation deck – there's one on each of the ends of the building.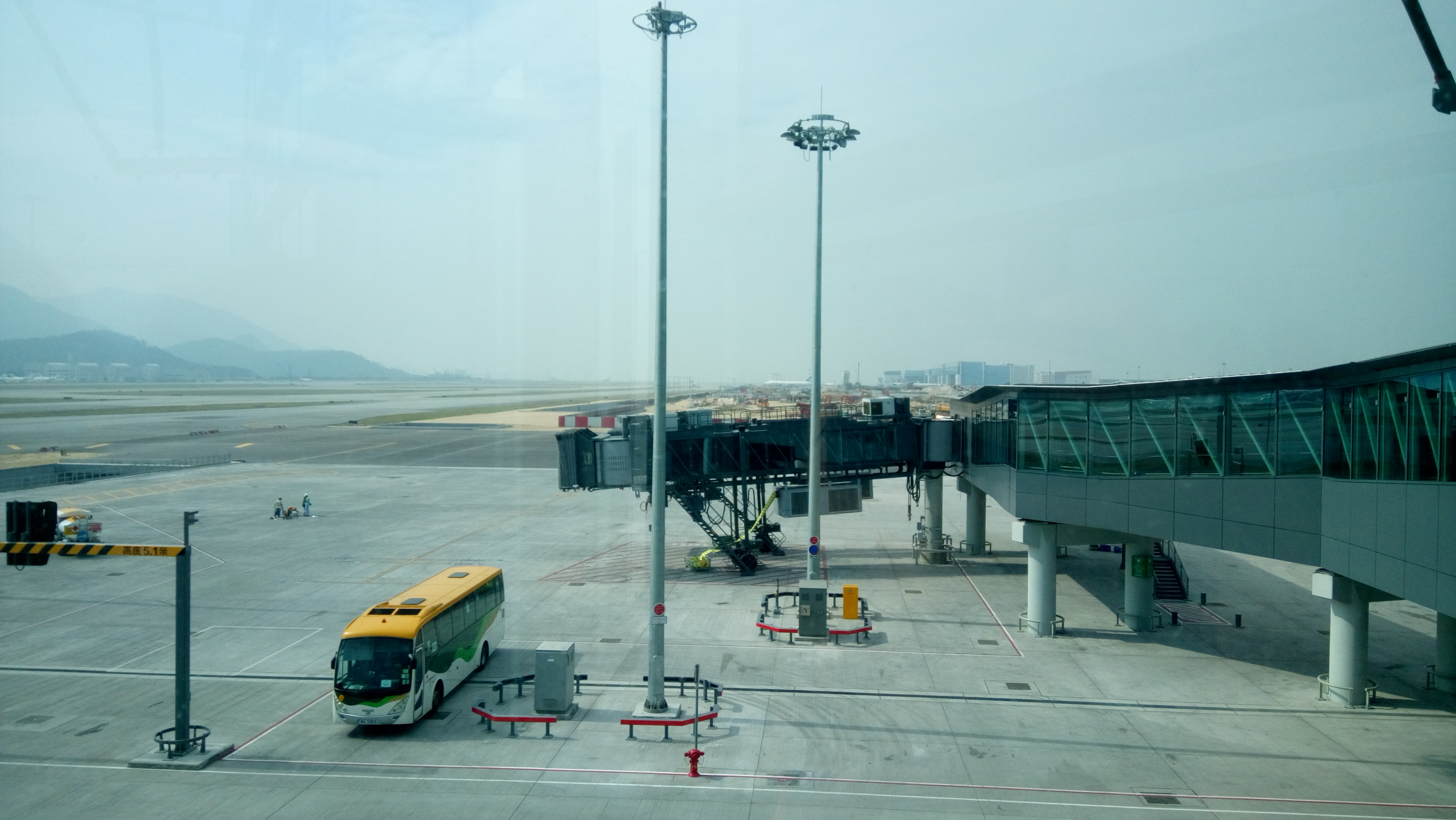 Speaking of airways, this just happened to me last week at work. We needed to get on a plane parked far far away from the main terminal, and we didn't have any stairs that were high enough to reach the main doors. It was literally the first time this dawned on me; that getting onto the plane could be a problem. So what do you do? Luckily, we did have a set of stairs moderately high – enough to reach the part under the nose, so we could climb into the plane from the compartment under the cockpit. It was a pretty cool experience.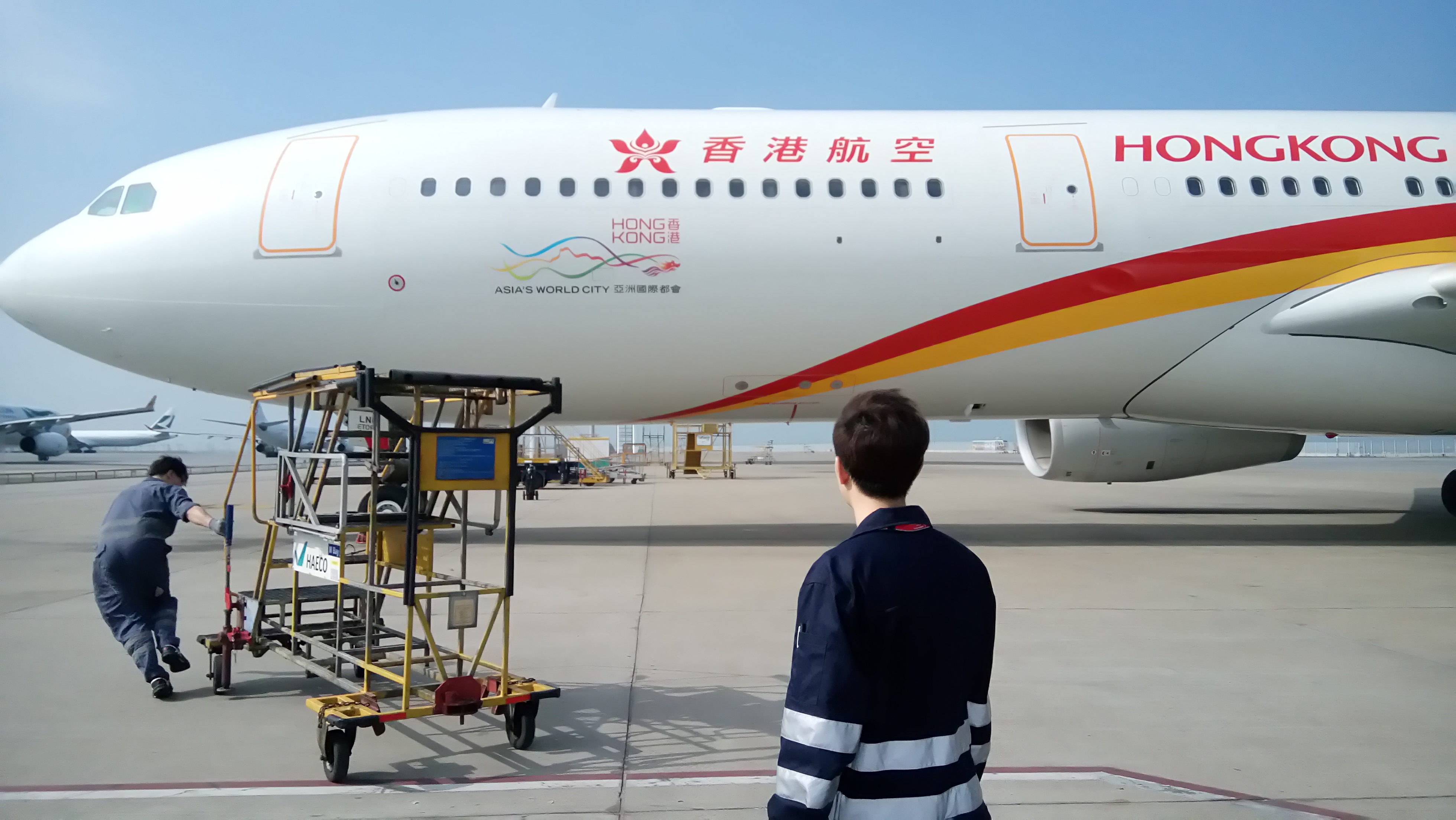 What else… just random things here and there, such as the renovated McDonald's in Admiralty. In fact, it's not just McDonald's anymore; it's McDonald's Next, fully renovated to look modern and fresh. The menu is pretty much the same, at least for now, aside from a bit of choice to customize your salads and burgers. I can see a lot of items that they want to put on the menu, but clearly it's not fully ready yet, because those choices are there but you can't choose them.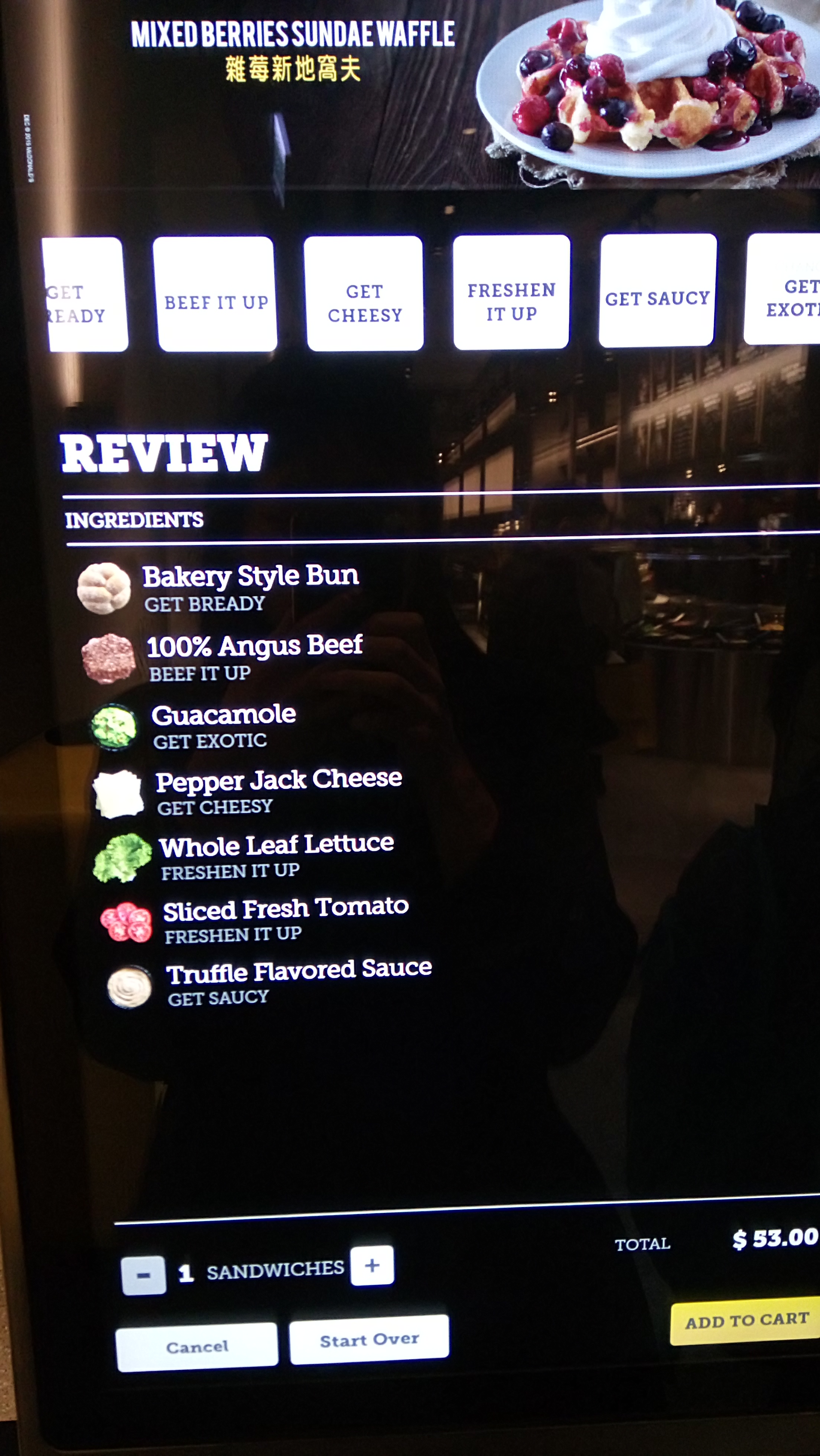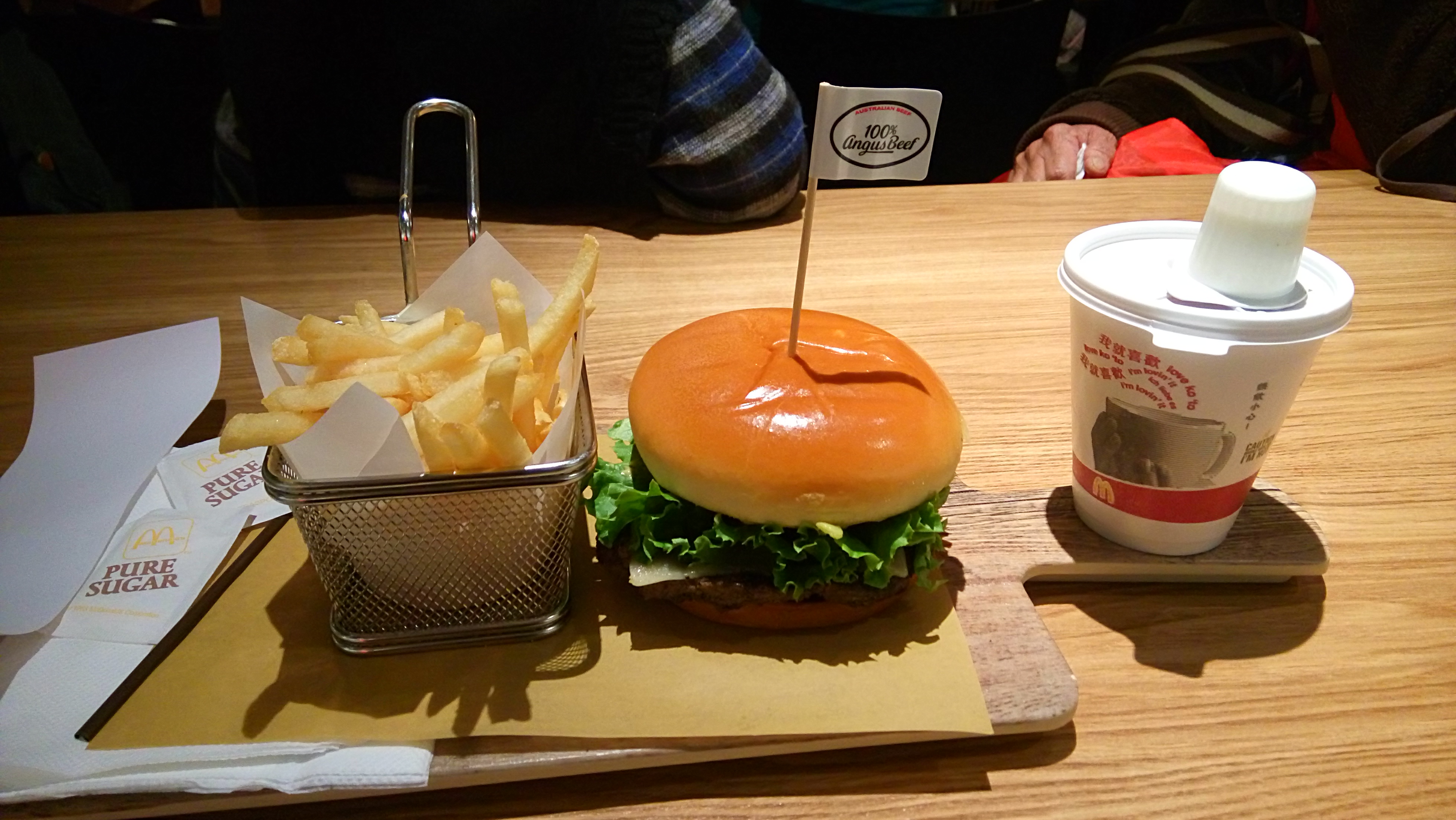 Despite seeing these self-serve machines in Europe as well, this was my first time actually using one (mainly because of the language barrier and payment issues in Europe). And for sure, this McDonald's does look a lot nicer than any other I've ever seen. I wonder how long the decor will last?
There's two carnivals going on in Hong Kong right now, and I went to check out one of them last week. I love playing carnival games, and you get that great feeling of success when you win, but as you walk home with your new enormous stuffed animals, you start feeling the regret immediately.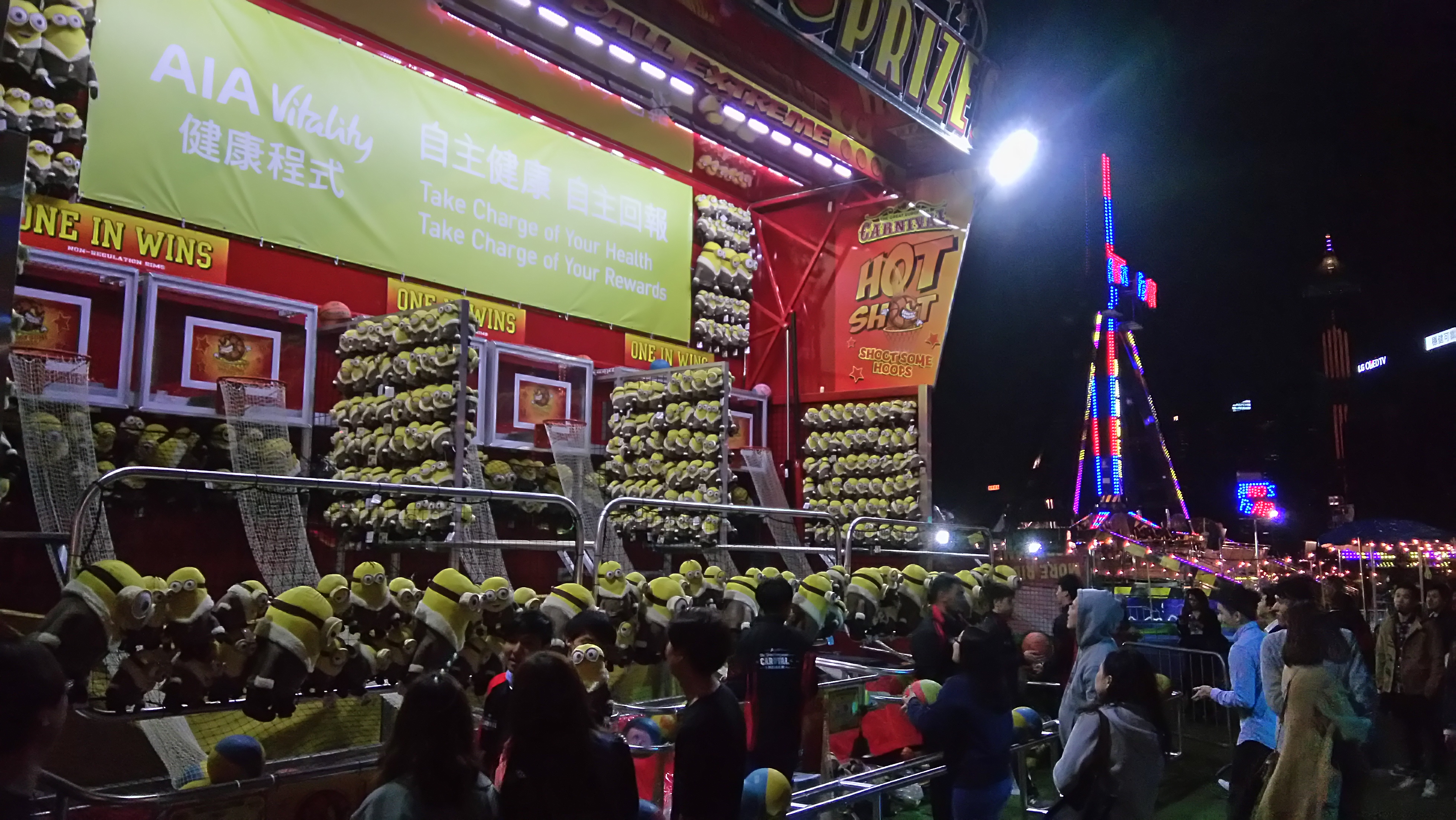 I tried this football challenge. $20 for 4 balls into any one of the 4 holes. I didn't win.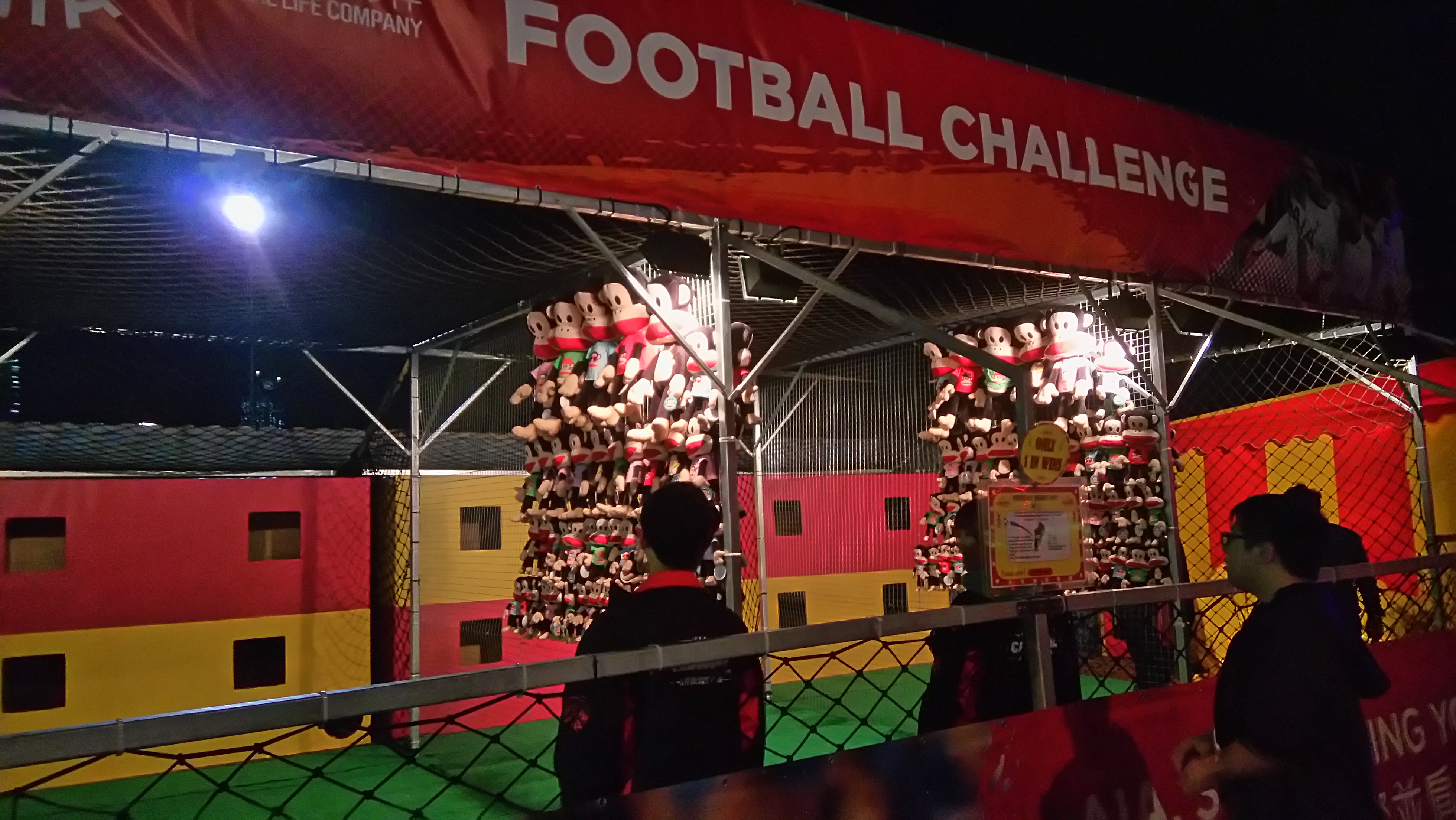 Life goes on as usual. I'll keep you updated.