I don't know what's happening to me, but I feel permanently tired these days. Over this past long Easter weekend, I've been sleeping 10 to 12 hours every night, only to find myself still tired when I wake up. Some people tell me it's the humid weather that's been making me feel constantly fatigued. Other people tell me it's because I've been sleeping too much. Me, I just wish I could go back to the days when we still had that thing called 'Spring Break', and I have the entire week to sleep in.
Oh, did I mention I hate spending Easter in Hong Kong? So originally, I planned to fly to Shanghai and get away from this city for a few days. There were still tons of spots on the plane when I booked my trip, so I was pretty set. Then the day before flying, the entire plane suddenly filled up… I guess everyone wanted to get away as well, even if it's just plain old boring China. And since I fly standby, I never ended up getting a spot, even after listing for 3 different flights that day.
Instead, I changed my plans to hike from Tai O on Easter Saturday… only to find another ton of people all wanting to go to the same place that we were heading. So with another last minute change of plans, we walked from Tung Chung to Discovery Bay, and found a peak where we could get an amazing view. One side was the Hong Kong International Airport (perfect for plane-spotting!), and the other side was Discovery Bay.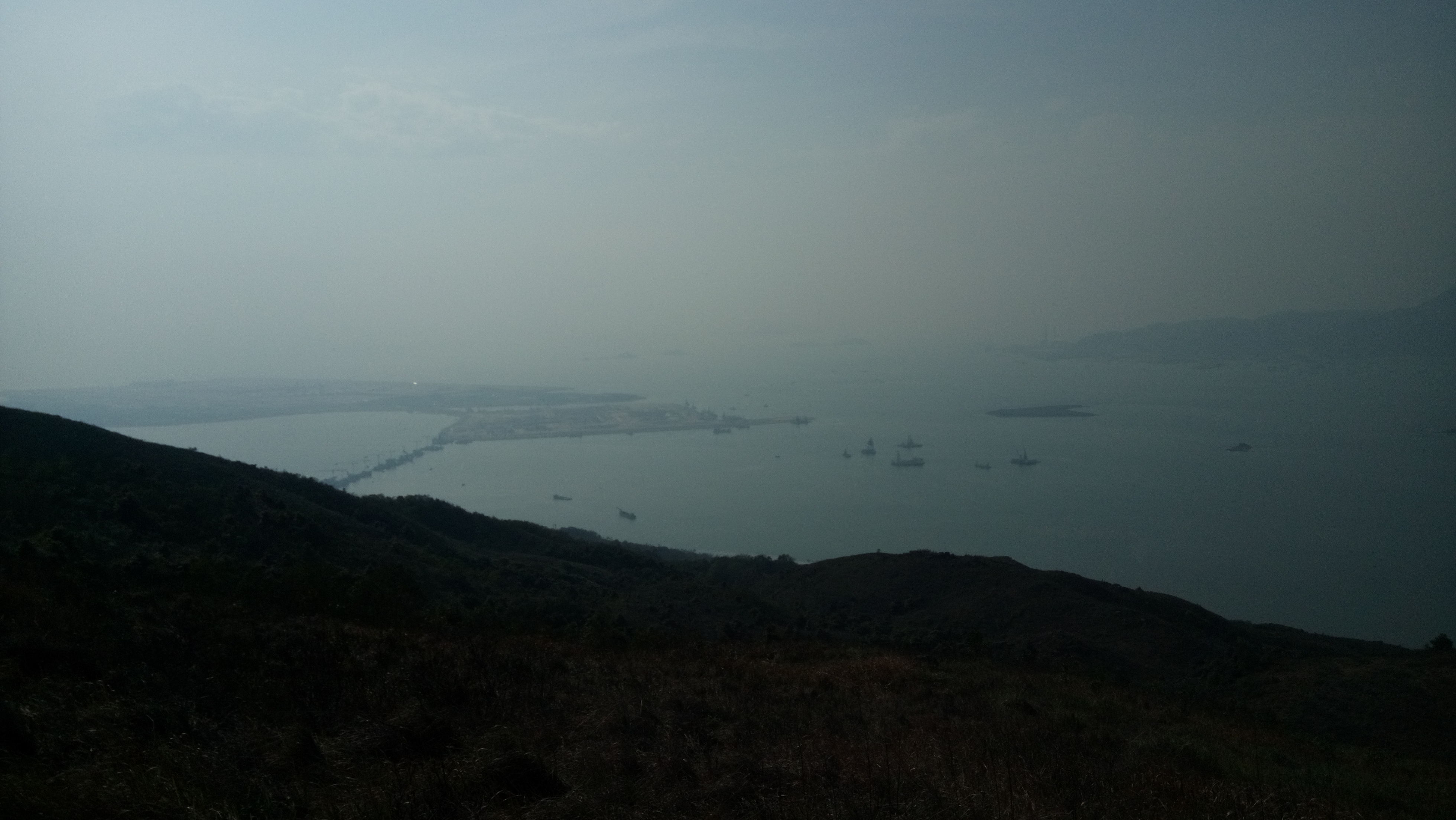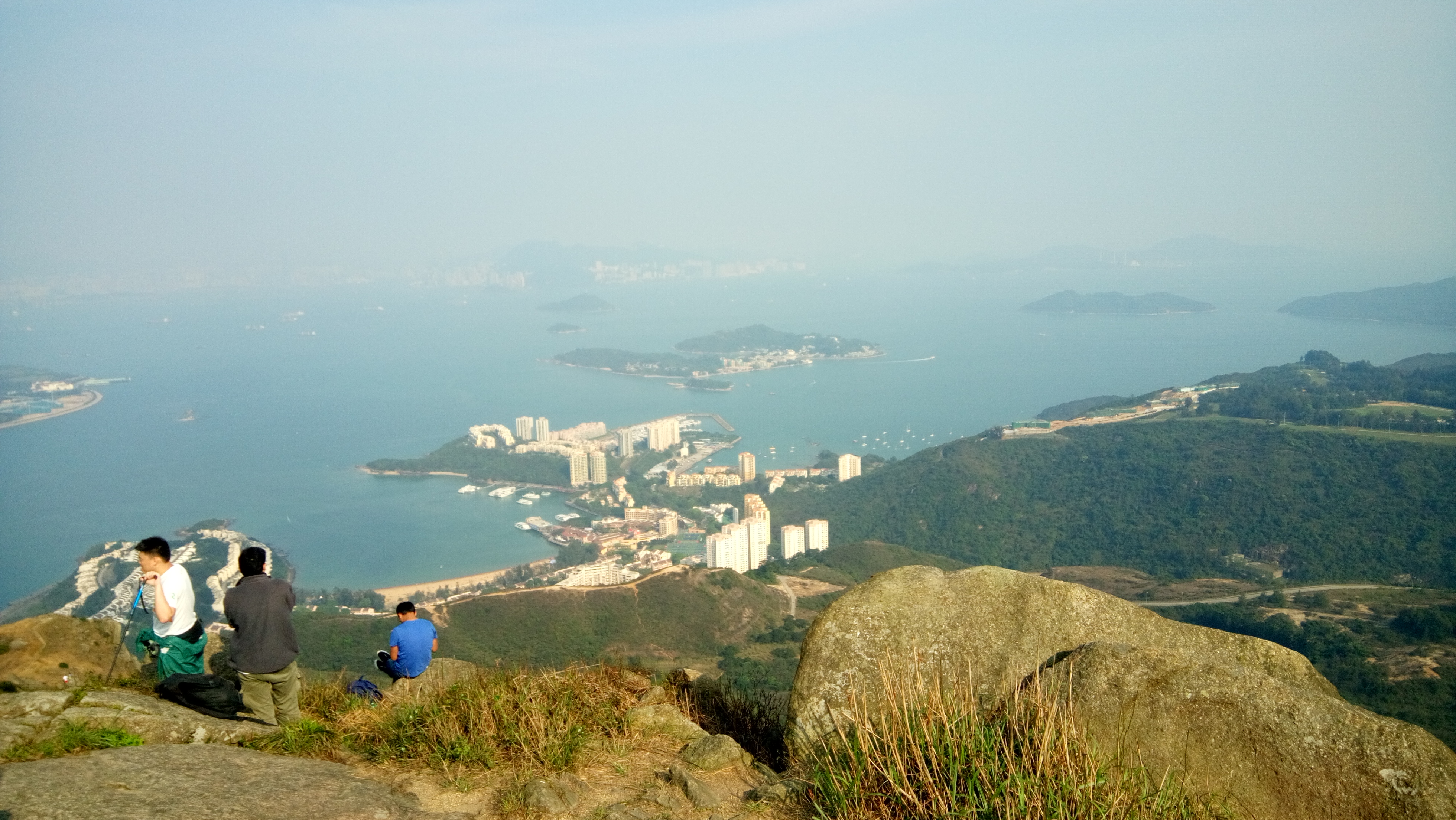 It was quite interesting to see all the usual things I'm familiar with seeing from a different angle as you walk along the route. Every day as I bus to work, I pass by Hong Kong-Zhuhai-Macau bridge undergoing its construction;…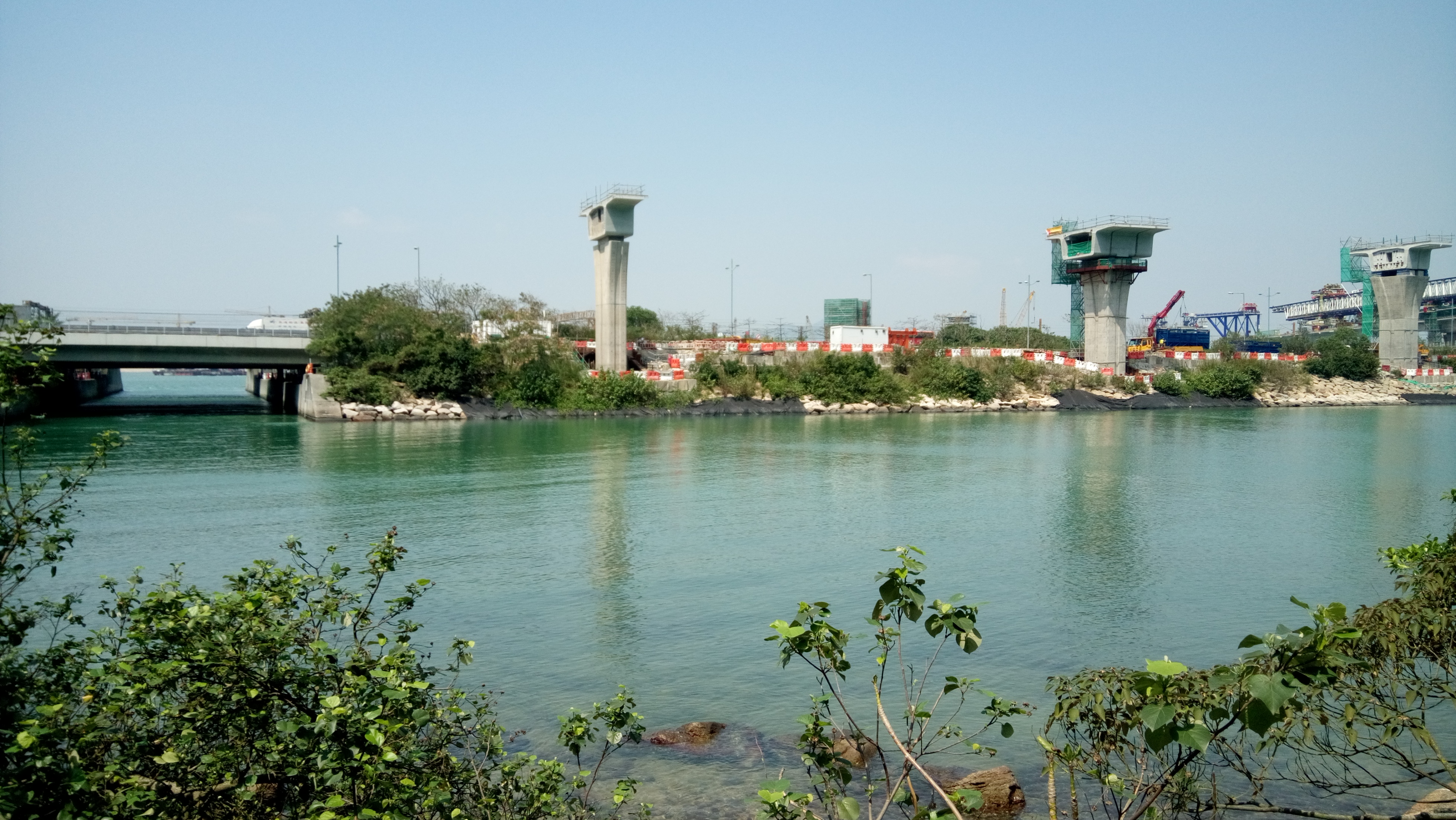 …I see the new public housing settlements being erected;…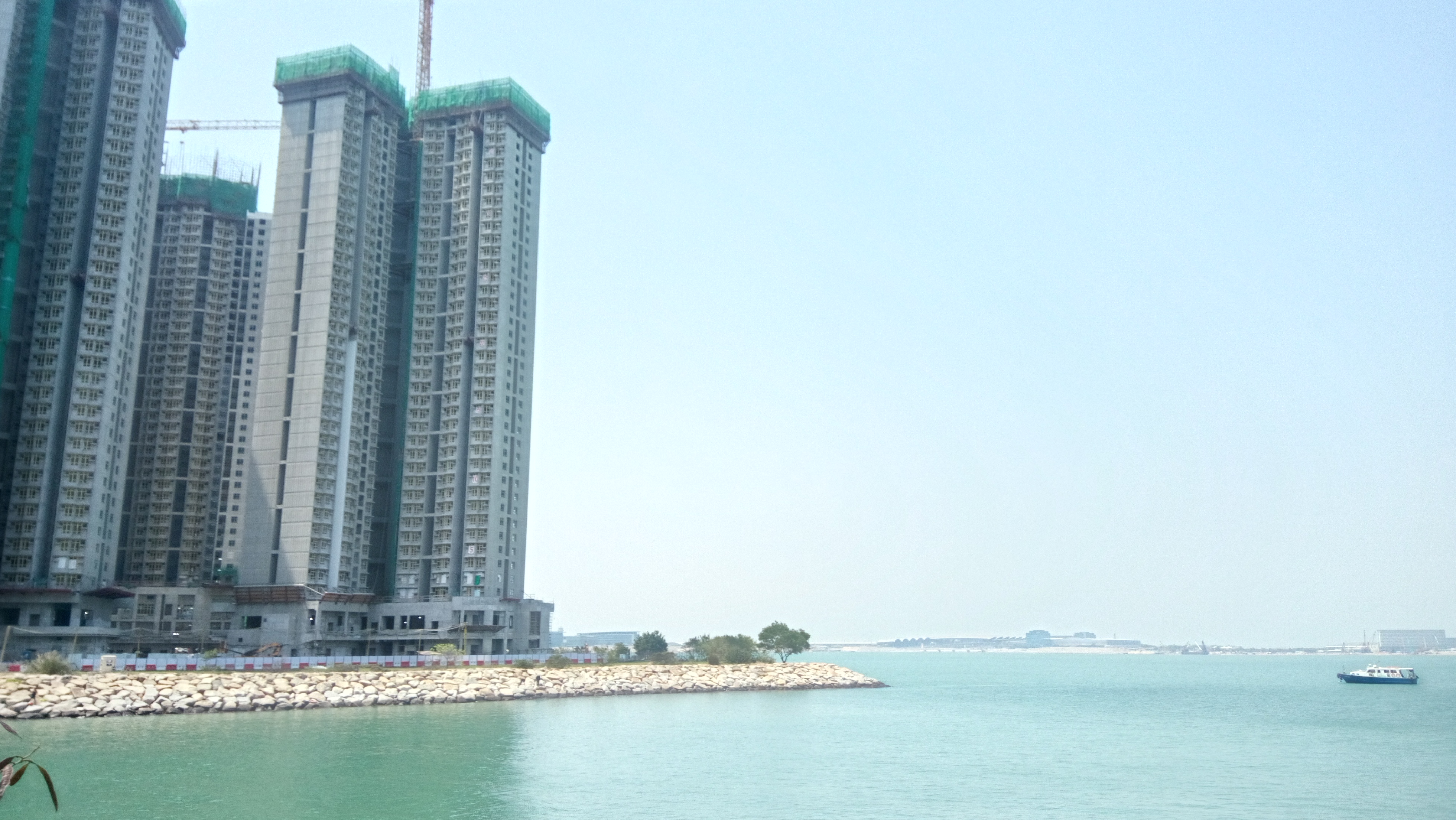 …the MTR and Airport Express roars past me beside the highway.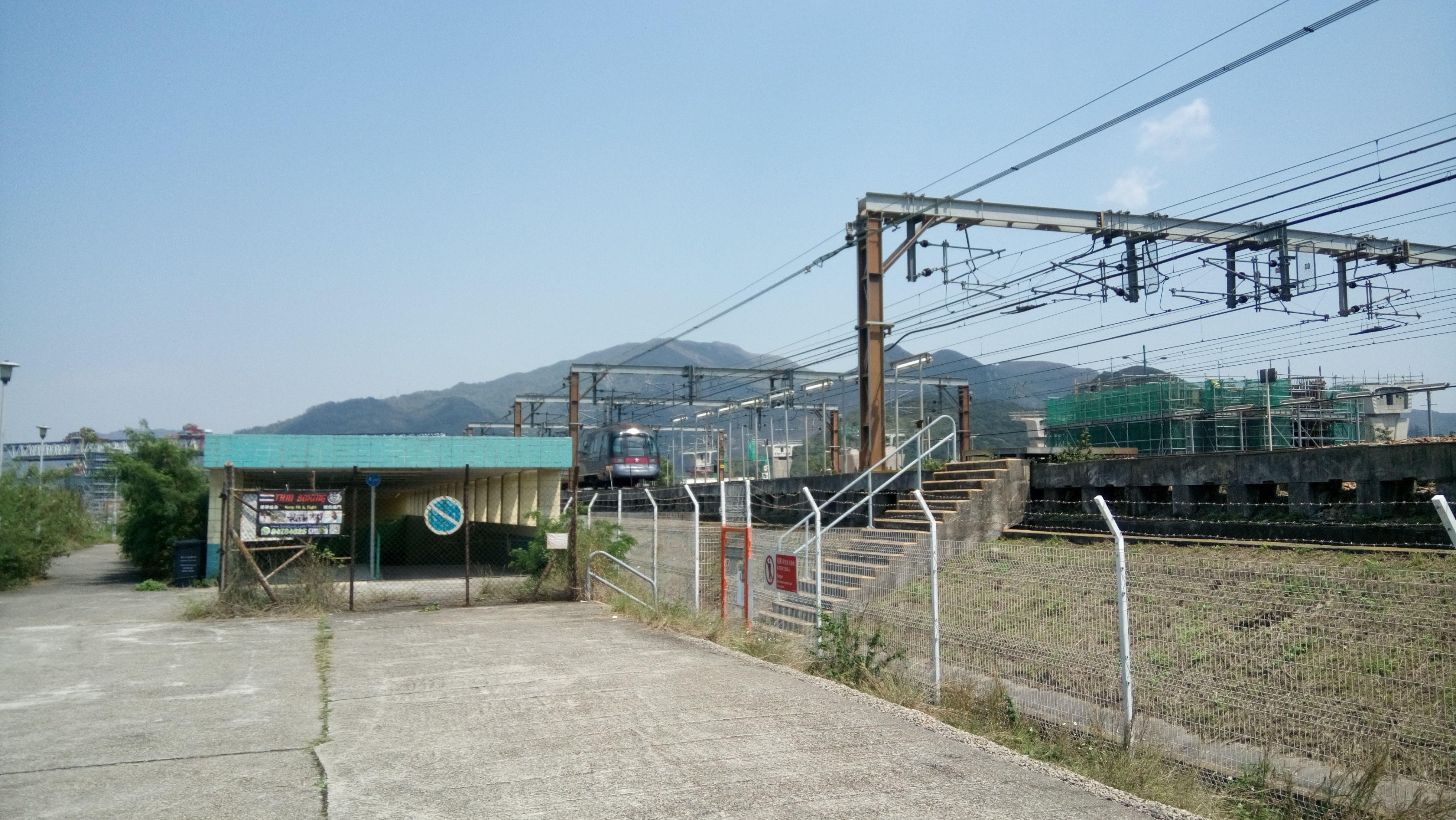 And yet, here they all are, in an unfamiliar way. It's amazing how much there is to see about this world.
The weather was quite nice the entire weekend – much nicer than the gloomy rain that I desperately wanted to escape from last week. To be honest, that's the main reason why I wanted to go to Shanghai at all. So being blessed with such beautiful weather made it okay for me to stay in Hong Kong this weekend.
On Sunday, I went to another place that I had never visited before: Sham Tseng! The only thing I really knew about this place is that it's in the middle of nowhere, the MTR doesn't reach it, and it's famous for roasted goose. Despite it being located so inconveniently, it only took me half an hour to reach it by bus. That's the best part about living so close to the Western Harbour Crossing Tunnel; even though the fares are a bit more expensive, the heavily reduced travel times definitely make it worthwhile.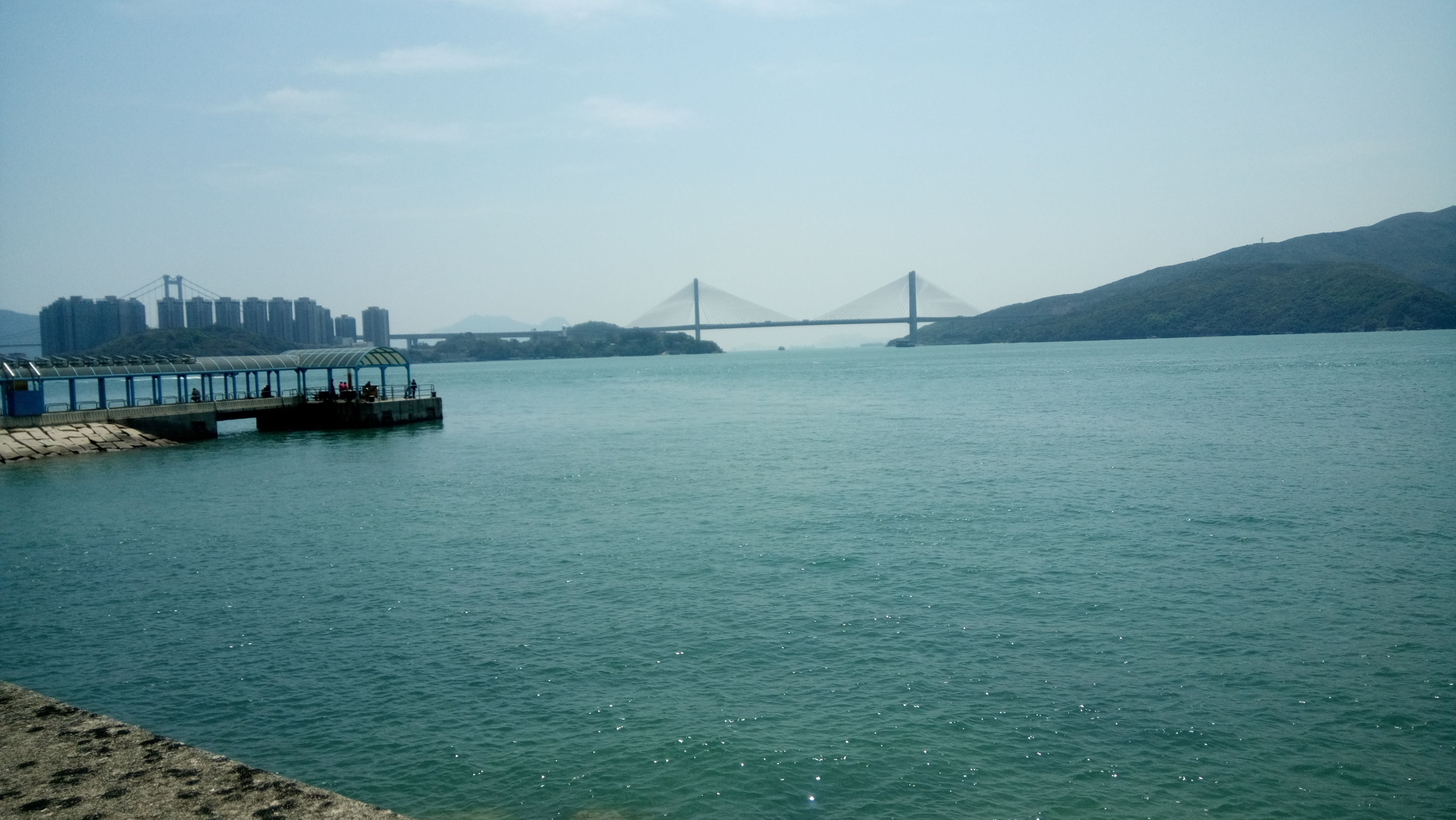 So yes, turns out there's another great view out from Sham Tseng towards the water. The roasted goose isn't bad either (even though it's like 3 times more expensive than roasted duck)!
(I just made myself so hungry….)
I challenged yet another mountain as we hiked from Ma On Shan to Sai Kung on Easter Monday. That was quite an easy hike (I'm sure it's possible to finish in 2.5 – 3 hours if we tried a bit harder), and the reward was not bad either. You get a very nice view over the entire Sai Kung, and all the other mountains around Hong Kong.

It was a perfect day, aside from it being a bit too windy at the top of the hill. I suppose that's good for other purposes. We saw a bunch of paragliders taking off from that mountain, and also some pilots bringing out their sport planes for a spin.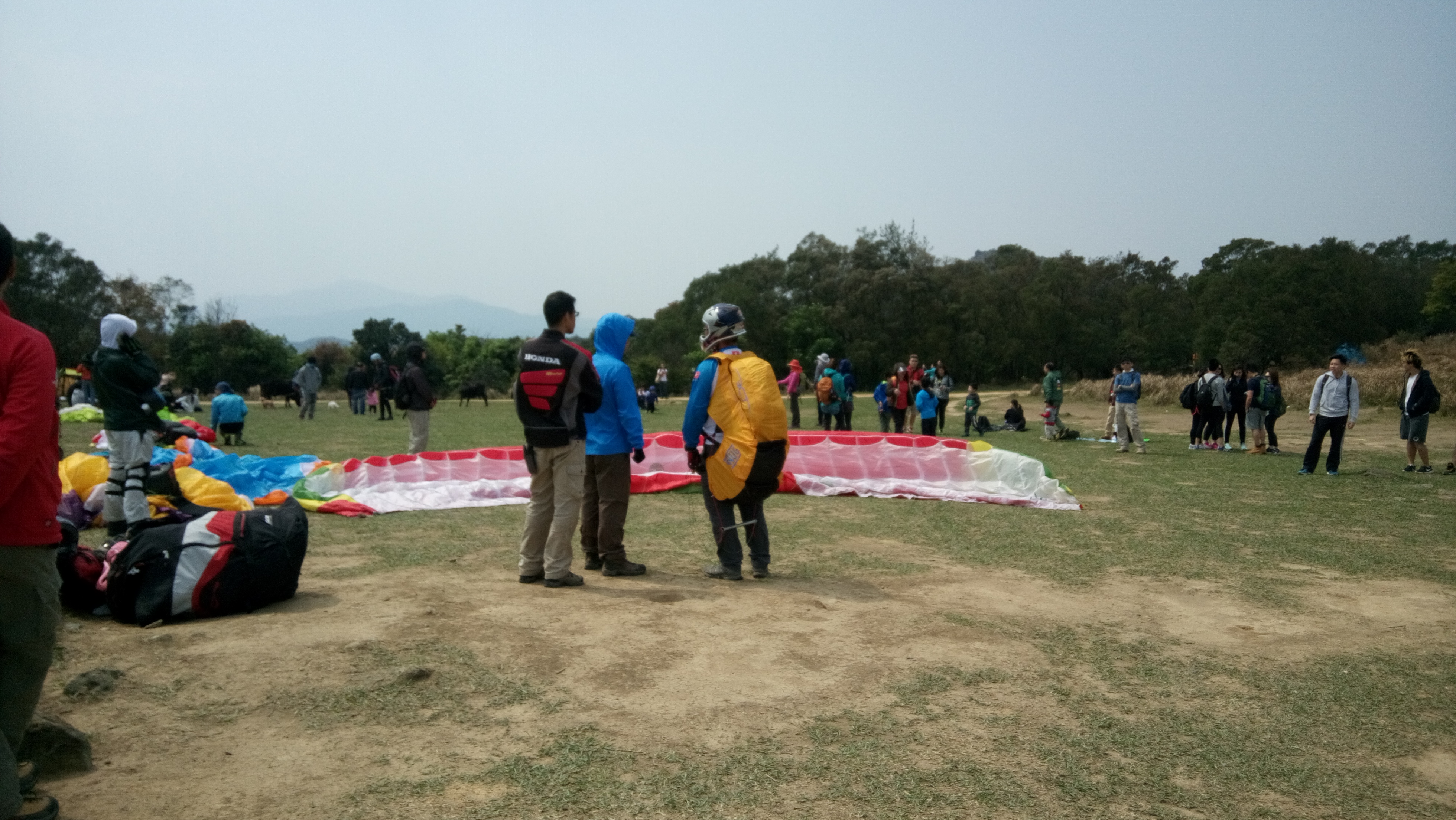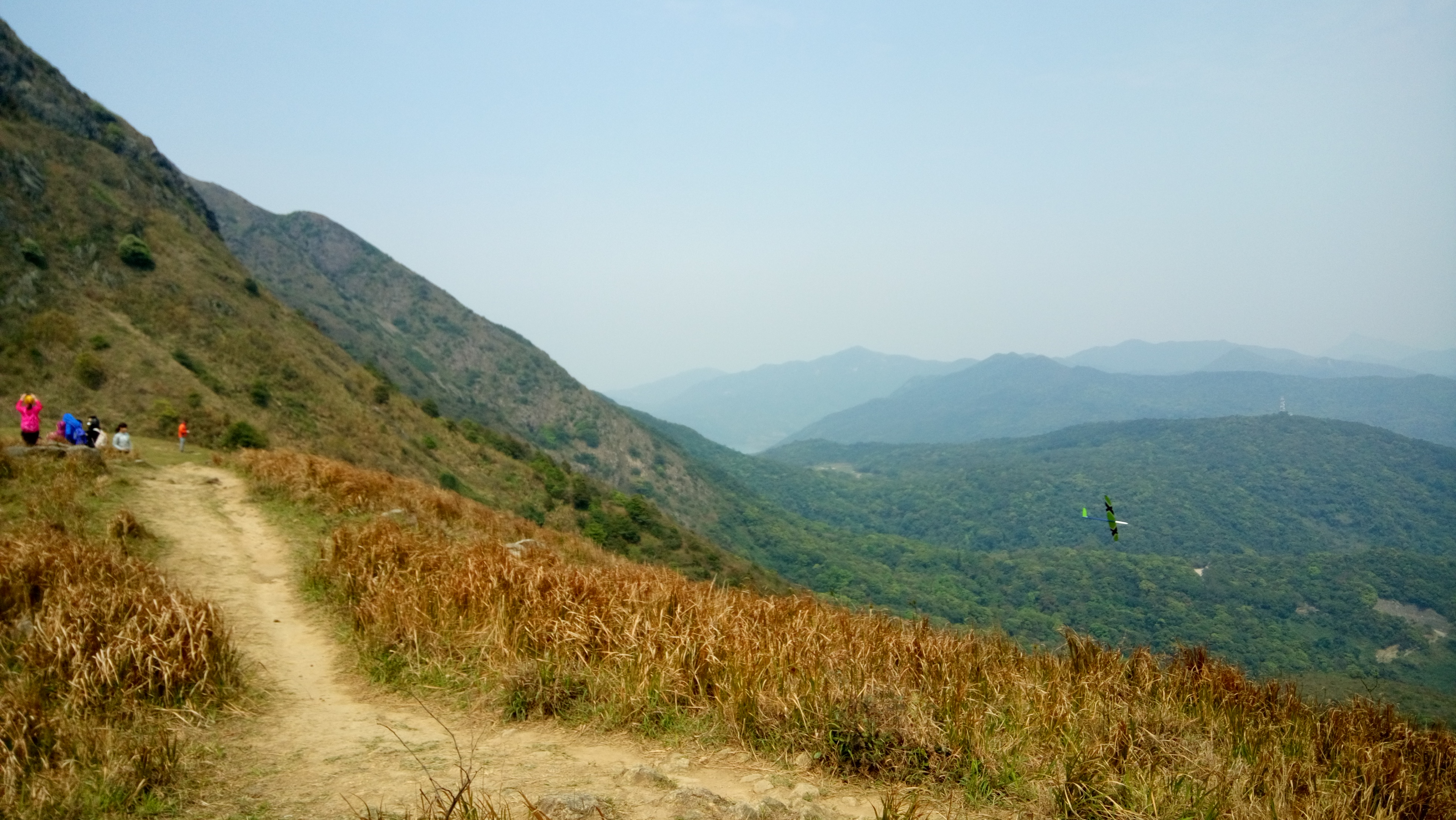 On our way up, we passed by an old mine that's now abandoned. It's blocked off, but not very well – you could definitely get in if you wanted to.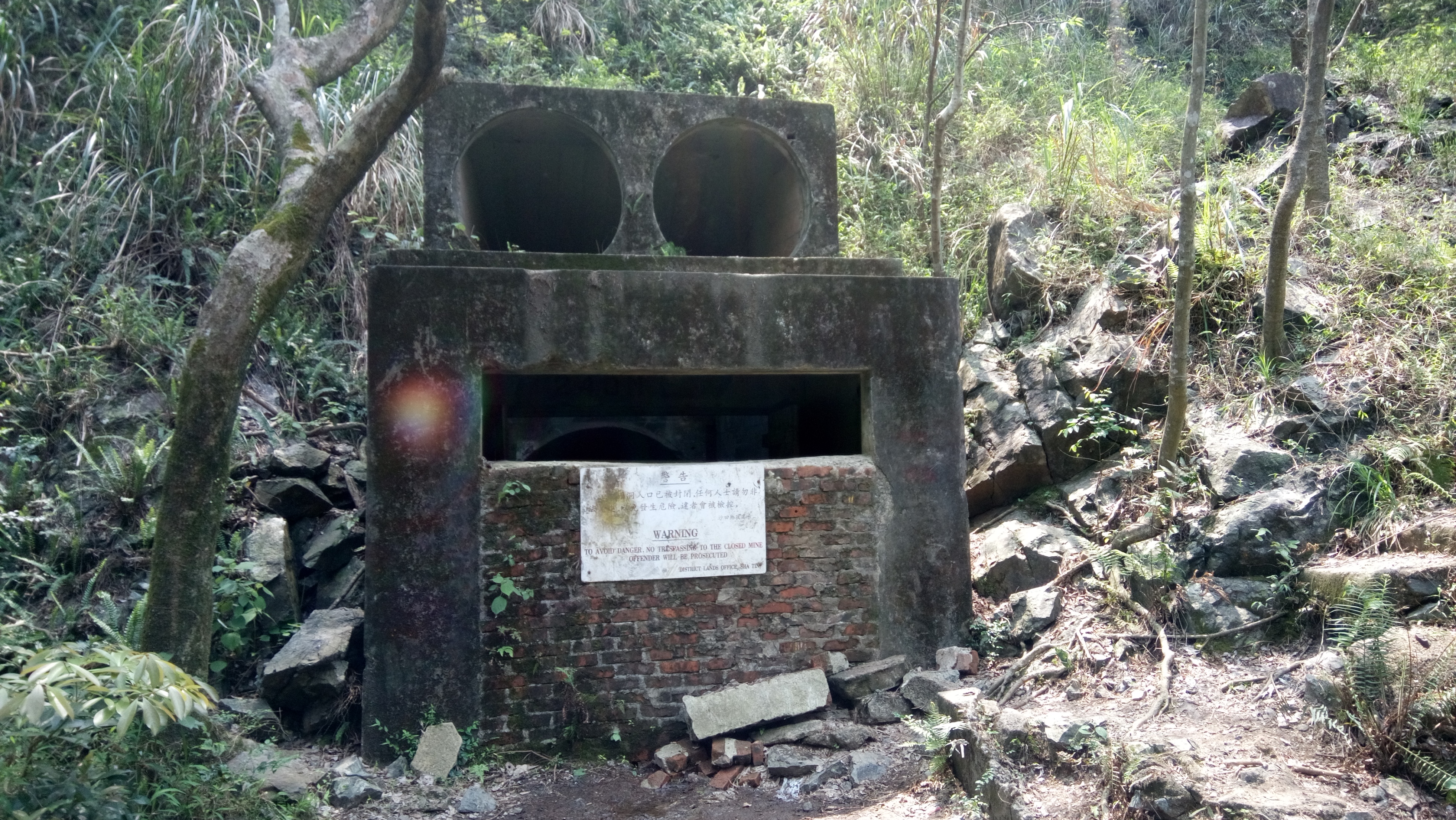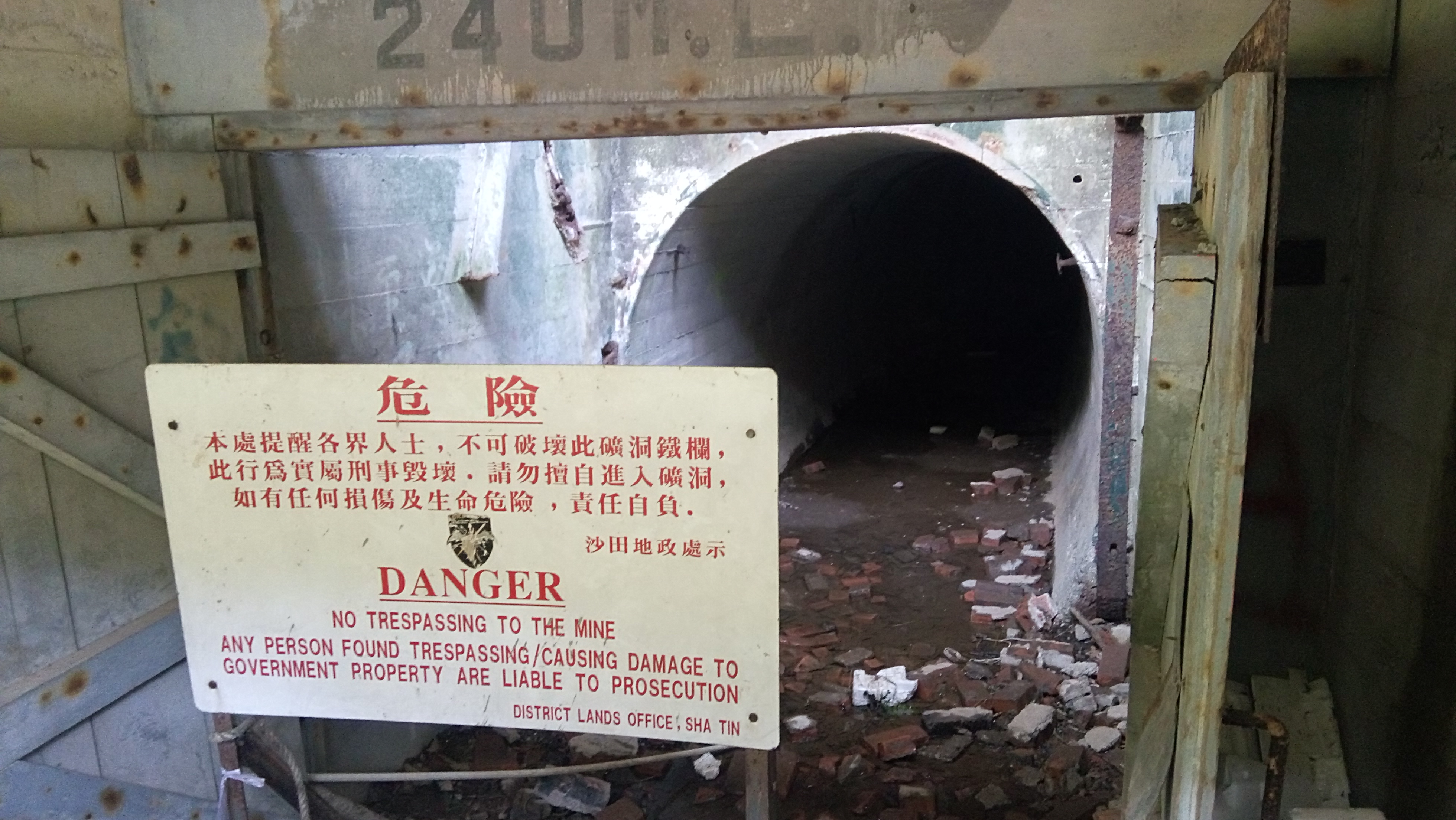 Sounds like an adventure? But maybe for some other time.