When I started this blog 2.5 years ago, I had just arrived in Hong Kong for a year of co-op. It wasn't my first time in Hong Kong, but it was the first time I felt like I was actually "living" in Hong Kong. I went out and saw the city as a local, and with every adventure there was a post.
Today, it's already been 10 months since starting my career here in Hong Kong. I have my opinions about this city, whether the good or the bad, but there's one thing that's a hard fact and I can't deny it – the number of places to explore with foreign eyes is continuously decreasing for me. I can't 'un-see' what I've already seen, and even though there are many places that I do like in Hong Kong, it doesn't feel as worthwhile to write an entire blog post about it. I probably wrote something similar before, or the place itself doesn't appeal to me as much as when I first saw it. Unfortunately, that's one of the reasons why I've been writing less and less.
With a rare Saturday to spare last week, I did something I haven't done in a long time… I went to see something new.
In Hong Kong, you never have to go too far. Of course, the accessibility of the place might make it seem closer or farther, but in the end, Hong Kong is still just a tiny dot on the map. This particular place is very accessible. It even has its own MTR station! I'm talking about Yuen Long.
It was quite interesting to take a walk around that neighbourhood. Of course, it can't be compared to Central and it's famous skyline, but Yuen Long might be a lot busier than you may have imagined. I always laughed at my friend for living there, because it feels like it's in the middle of nowhere (kind of like how my friends laughed at me for living in Delta), but it's so self-sufficient that it really doesn't matter. If it weren't for the work commute, I'd say Yuen Long is a great place to live.
Another upside of it is the proximity to nature. Just a 20-minute walk away, you can find yourself at Nam Sang Wai (南生圍) – perhaps more well known because of it's appearance in endless amounts of TVB dramas.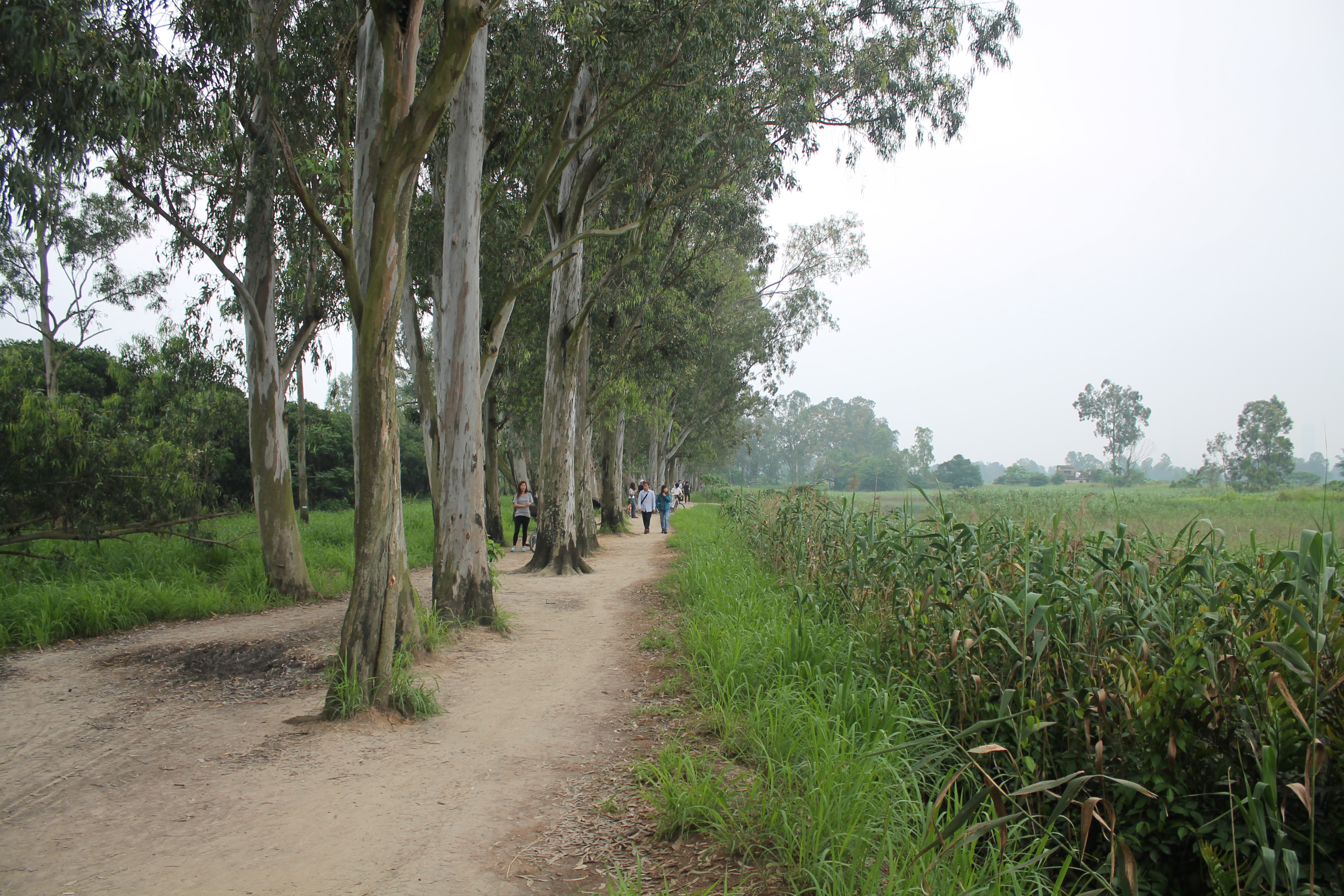 To get to this familiar scene, you have to cross a small waterway… I suppose it is a river. There's just this one boat that makes the 20-second crossing for $6 each, and that's what those people do for a living.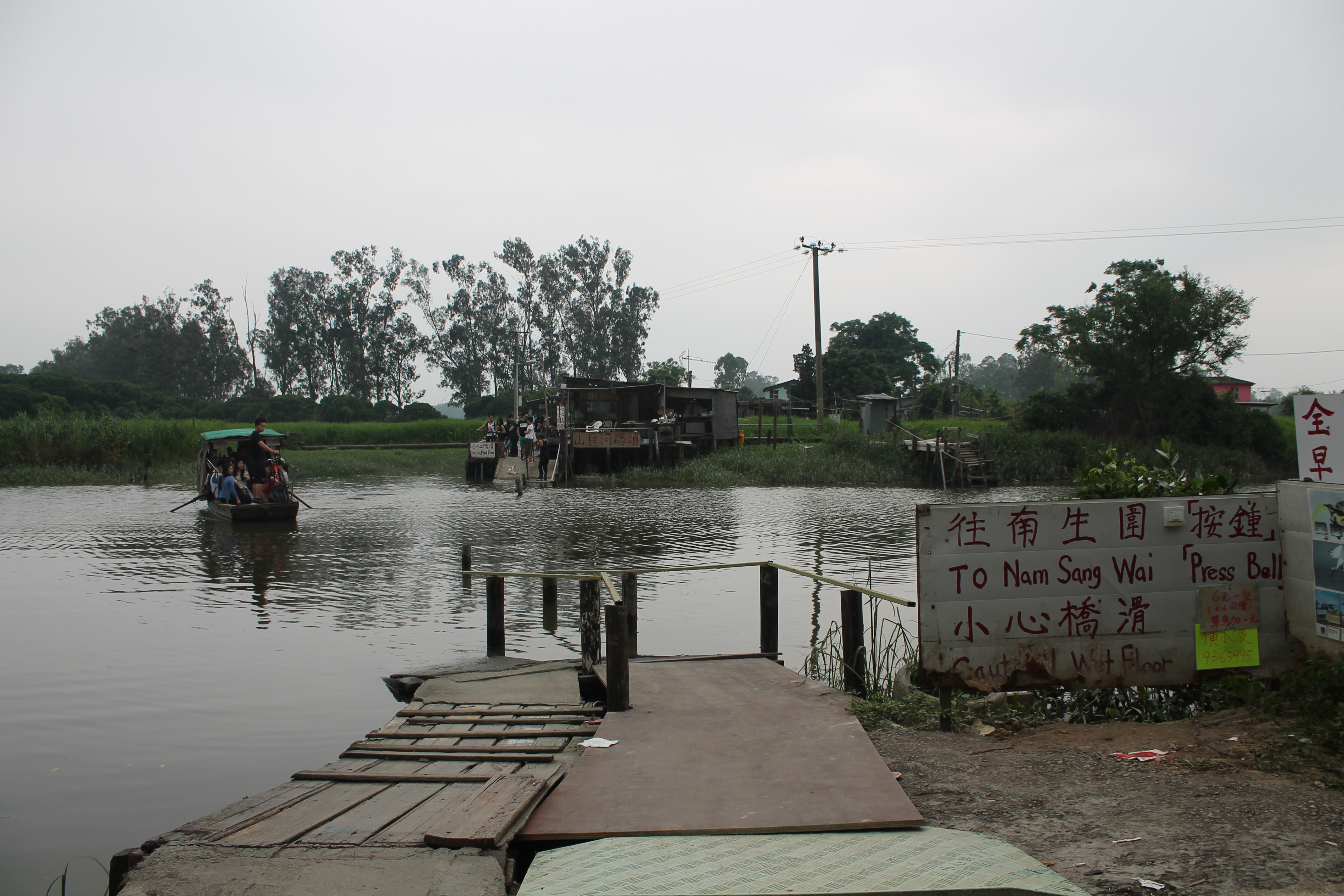 When I saw the endless field of grass, I jumped right in for a picture! And then upon inspection afterwards, I found pesky mosquito bites all over both my legs. Bad choice.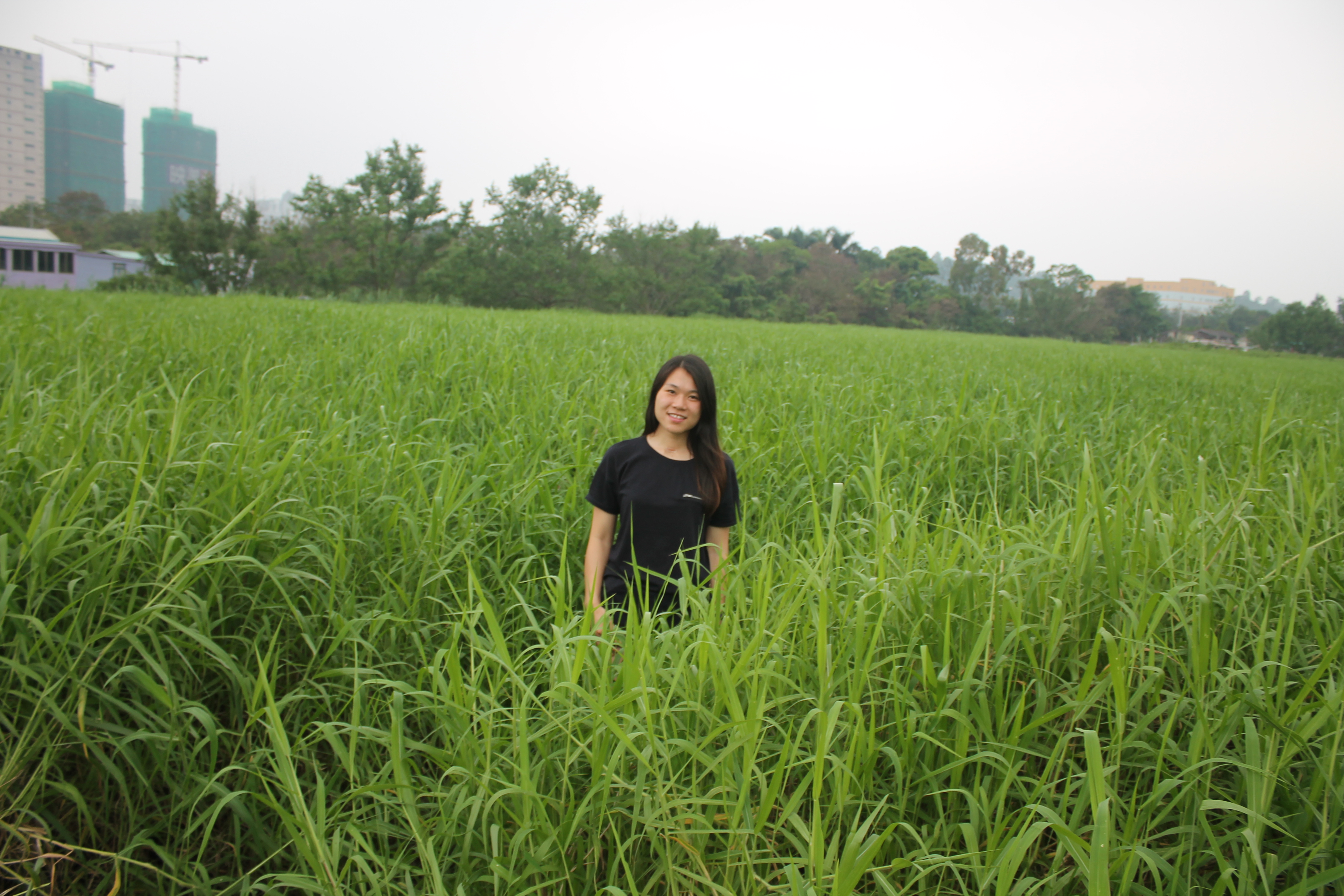 It's a pretty big area, and maybe not awfully interesting after you've seen the first little bit, because the rest of the view is just more of the same. However, I do like seeing new things and exploring new places, and this is the first time in a long while for me.
Sadly, this place has already been bought by large corporations, and eventually it will turn into just another field of housing complexes. Hong Kong already has a shortage of greenery and nature… I really wish they wouldn't take away what's left of it.
I went back to the city center for dinner afterwards, and we stumbled upon this restaurant that sported the most intricate decorations inside. Everything was super old school. I loved it.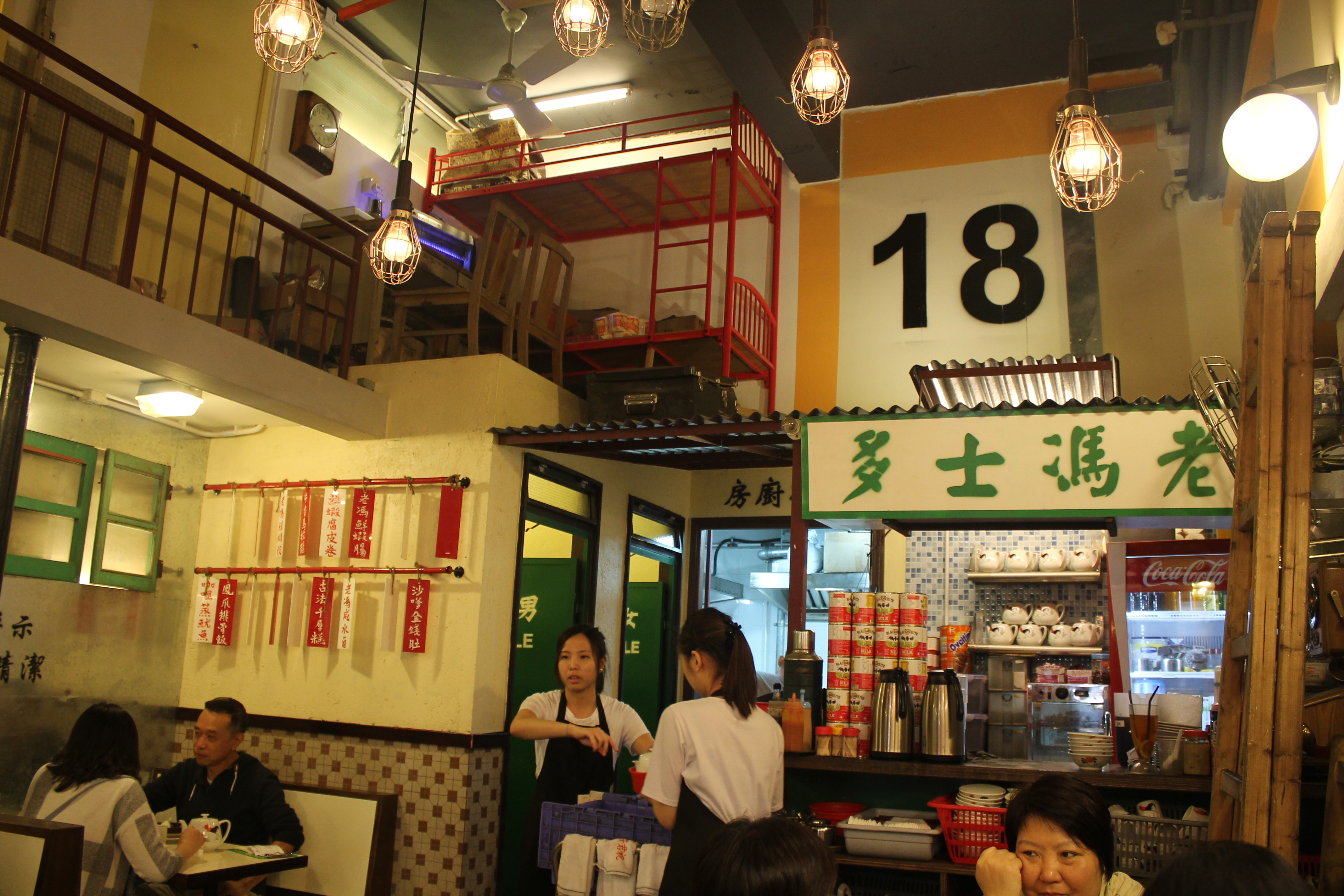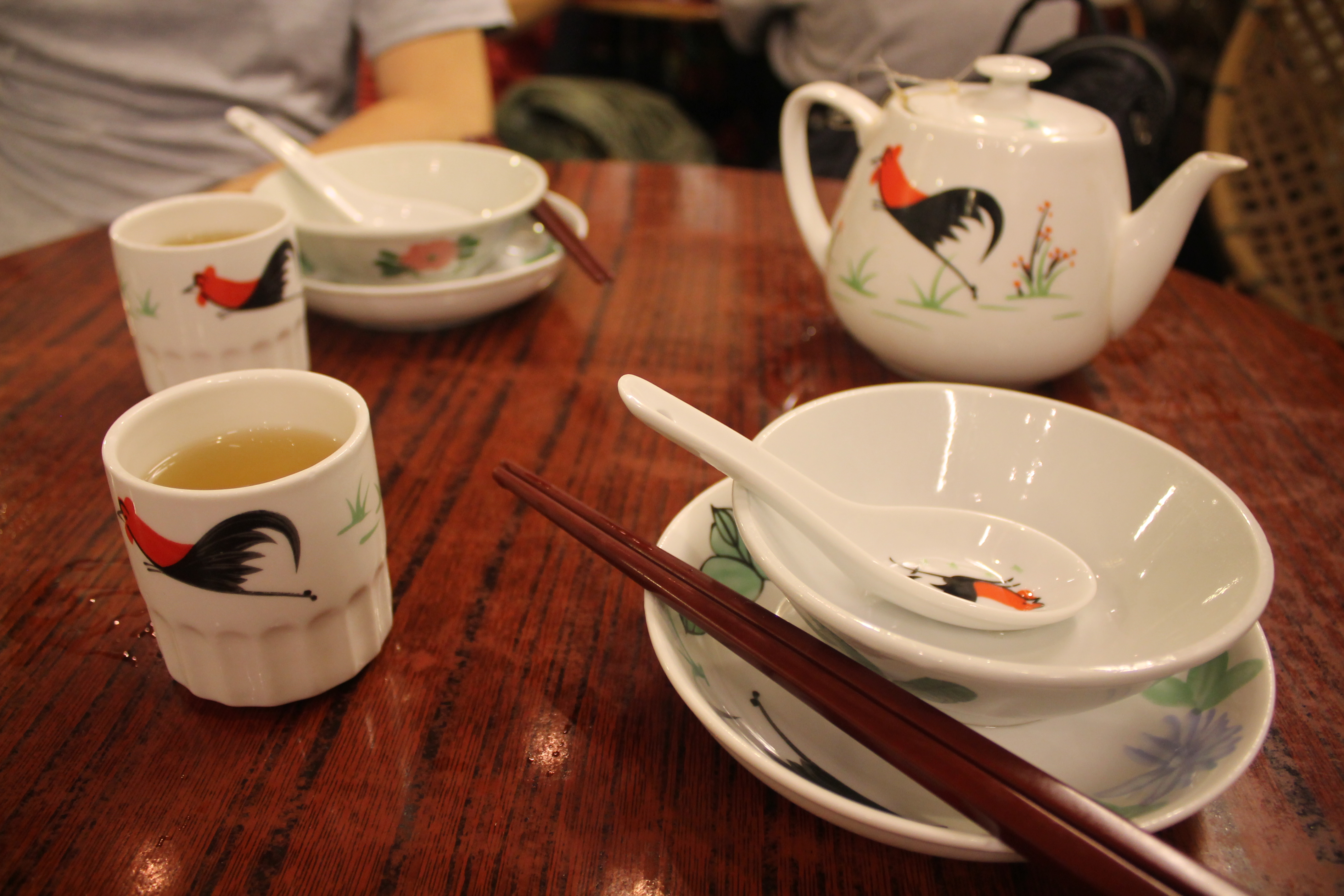 When we finished dinner, it was already dark out, and the sign in front of the seasonal Chinese Opera house was all light up. I've seen this before, but that was in Tai Po, which is also far away from Hong Kong's CBD. It's always nice to see these bits of tradition and culture still shining through such a modern city. That's what makes every city worth visiting – to find these unique pieces of each one.
If you're not too familiar with Hong Kong, then you wouldn't know that what makes this picture recognizable is the light rail moving along in the middle lane of the traffic. This light rail only runs in Tuen Mun and Yuen Long district. Don't mistake it for one of the Hong Kong Island trams!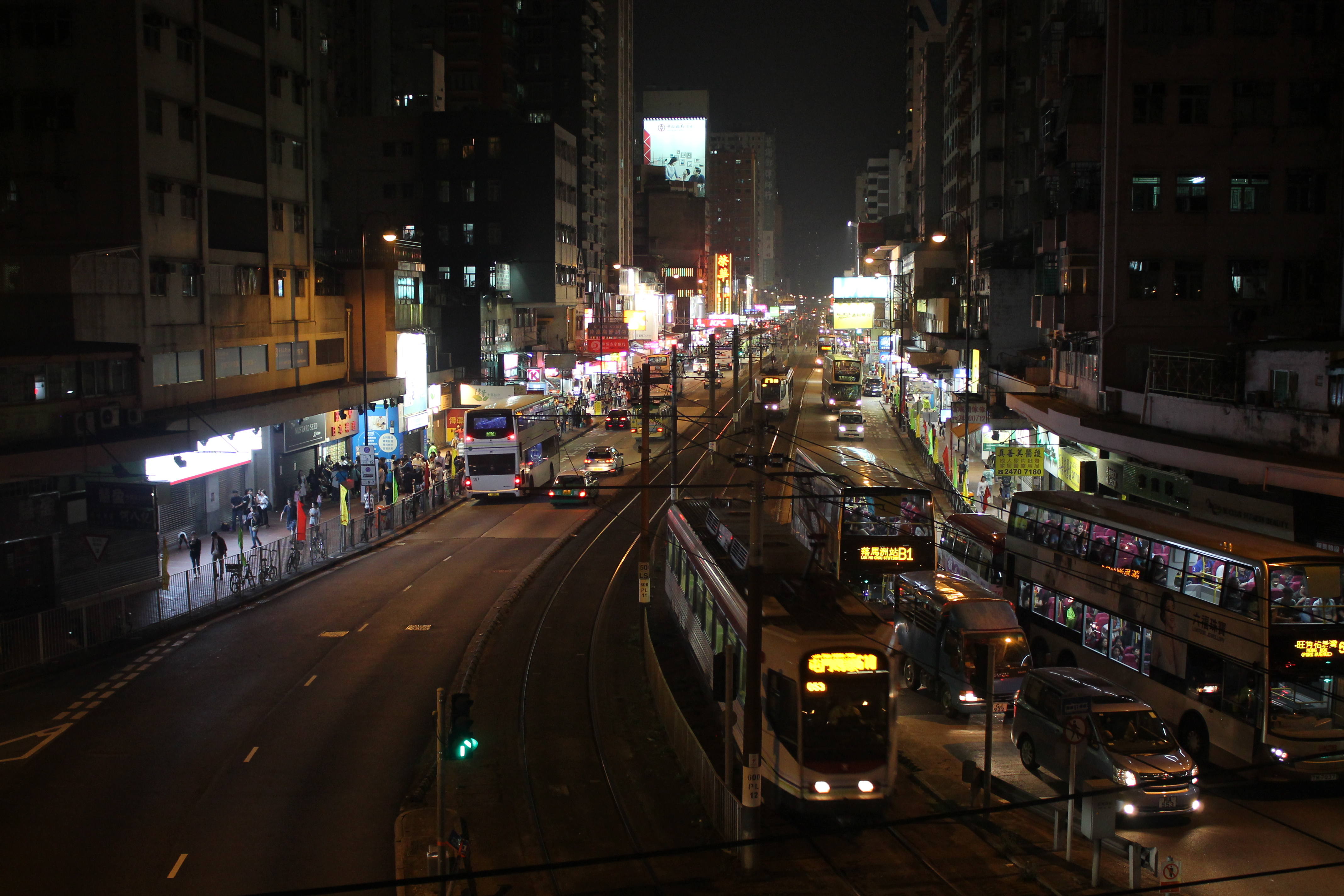 There's a lot more that I can say about this place. Many stores and bakeries are quite famous locally for their products, such as Hang Heung (恆香) for their wife biscuits or B仔涼粉 for their huge pile of fruit. Lots of people live in crazy nice houses in this area, especially the 'original' Hong Kong residents that are born with an entitlement to a piece of land. (This brings up a whole other issue, because Hong Kong really doesn't have enough land to keep endlessly giving it away, but we can save that for another time).
A walk through Yuen Long was just what I needed to get my writing juices flowing once again.