Just chilling at home on a Saturday afternoon, doing a bit of studying while listening to my favourite iTunes playlist on shuffle. I wasn't really purposely listening, but it's been this playlist since my high school days (I just keep adding new songs to it every year), so naturally I know every song and all the lyrics inside out.
As I casually sing along, I suddenly find myself staring at all the different memories through my head at the cue of a particular song. This happens when I look through old photo albums, and your mind jumps to when that picture was taken. This happens when you get together with old friends, and start up all the "remember when" conversations. And I definitely know that some particular tunes hold defining moments for me as well… I just didn't know there were so many. I didn't know they could be so particular, so detailed, so exact. They bring up such a distinct point from my past that it's almost scary.
It's interesting that these memories only trigger at the exact same song, with the same singer and same arrangement. Somebody else could be singing the same song, or the original singer could be singing it in a special arrangement, and I still wouldn't feel anything. Maybe it's just how my mind works. These exact songs are the ones that I know far too well. I know when the track has a slight glitch. I know the tiny differences between the first and second chorus. These are the ones imprinted in my brain, just like my memories.
Now I know – these are my memories, and none of you can read my mind, so this post won't hold a lot of value for you. I'm doing this for myself. These are thoughts I just want throw out there, to whoever wants to hear them. And hopefully, for those people that I crossed paths with, you'll also know that I'm thinking of you every time I hear these songs.
Jay-Z – Empire State of Mind (feat. Alicia Keys)
This is a very special song for me, because it's the song that created a the first musical memory for me. It was the day after Winter Formal, in my last year of high school. We had a party and an afterparty, and then the next morning I had a date with my geography classmates to head downtown and work on a project together. I missed the bus that everyone took together, but luckily I had one friend who had a license and a car, and was willing to drive.
Back in our high school days, driving was one of those things that made you feel like a 'cool kid'. It wasn't exactly our first taste of freedom, but it was an extension to that existing freedom – something that could take you farther than you've ever been before.
That particular moment: Riding shotgun in my friend's convertible, on a chilly but comfortable day in December. There was no traffic on that Saturday morning as we drove through the narrow streets of downtown – we seemed to have the road all to ourselves. This song was playing on the radio. It wasn't any one thing in particular… it was everything added together – the frosty cool air, the empty streets of downtown, the convertible, the friends – that made it a perfect moment. I felt like a cool kid.
This album released in the fall in my first semester of university. I remember loading it only my trusty iPod and listening to it every day during my long commute from Scarborough to the downtown Toronto campus. Naturally, that was more than enough to learn all the lyrics way too fast.
Whenever I hear this song, or any songs from this album, I always think back to my first year. Not just the scenes and places, but how hard it was for me. Waking up at 6 AM for a 80 minute commute to a 9 AM class. Staring at old pictures until I cried. Trying to make new friends. Adjusting to a new life. Looking back now, they aren't exactly happy memories, but they were good memories nonetheless. This all forms part of who I am.
That particular moment: Sitting on the subway early in the morning, around Victoria Park/Main Street Station, when the scene transforms from a pleasant park to a pitch black tunnel the rest of the way. Did I mention there's no cell phone reception past this point? No wonder its memorable.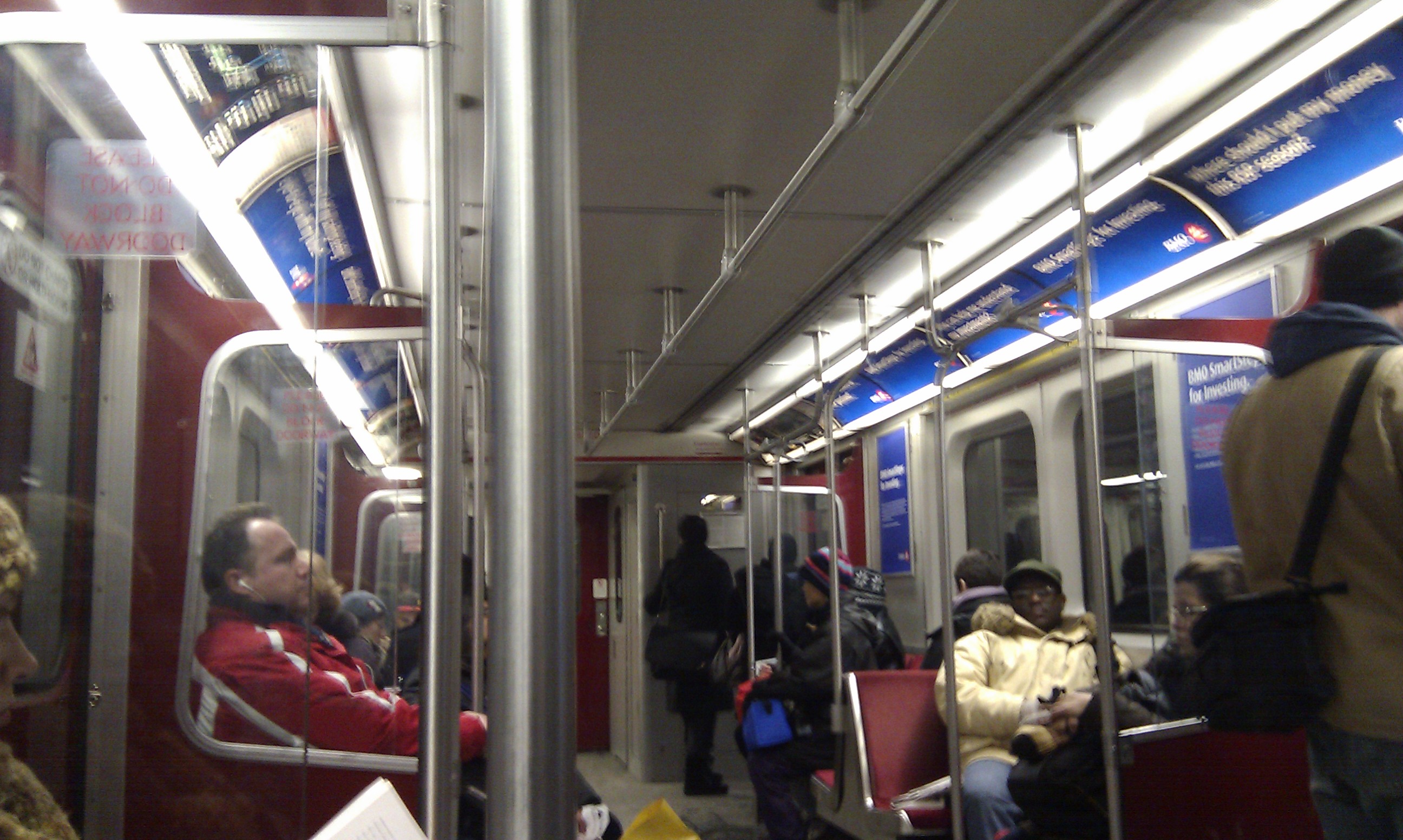 Bonus: Taylor Swift – Never Grow Up
This wasn't my favourite song when I first got the album, but it grew to be one of my favourite songs now. I think it's just as you get older, you realize more and more how nice it was to be that age. I hated my first years in university – I kept reminiscing about high school. Now that I'm out and working, I wish I could be back in Toronto.
That particular moment: Arriving in Montreal on a family road trip, and driving around the city at night. This song was playing in the car. With the city lights complementing the dark backdrop, it seemed to fit too well to this song.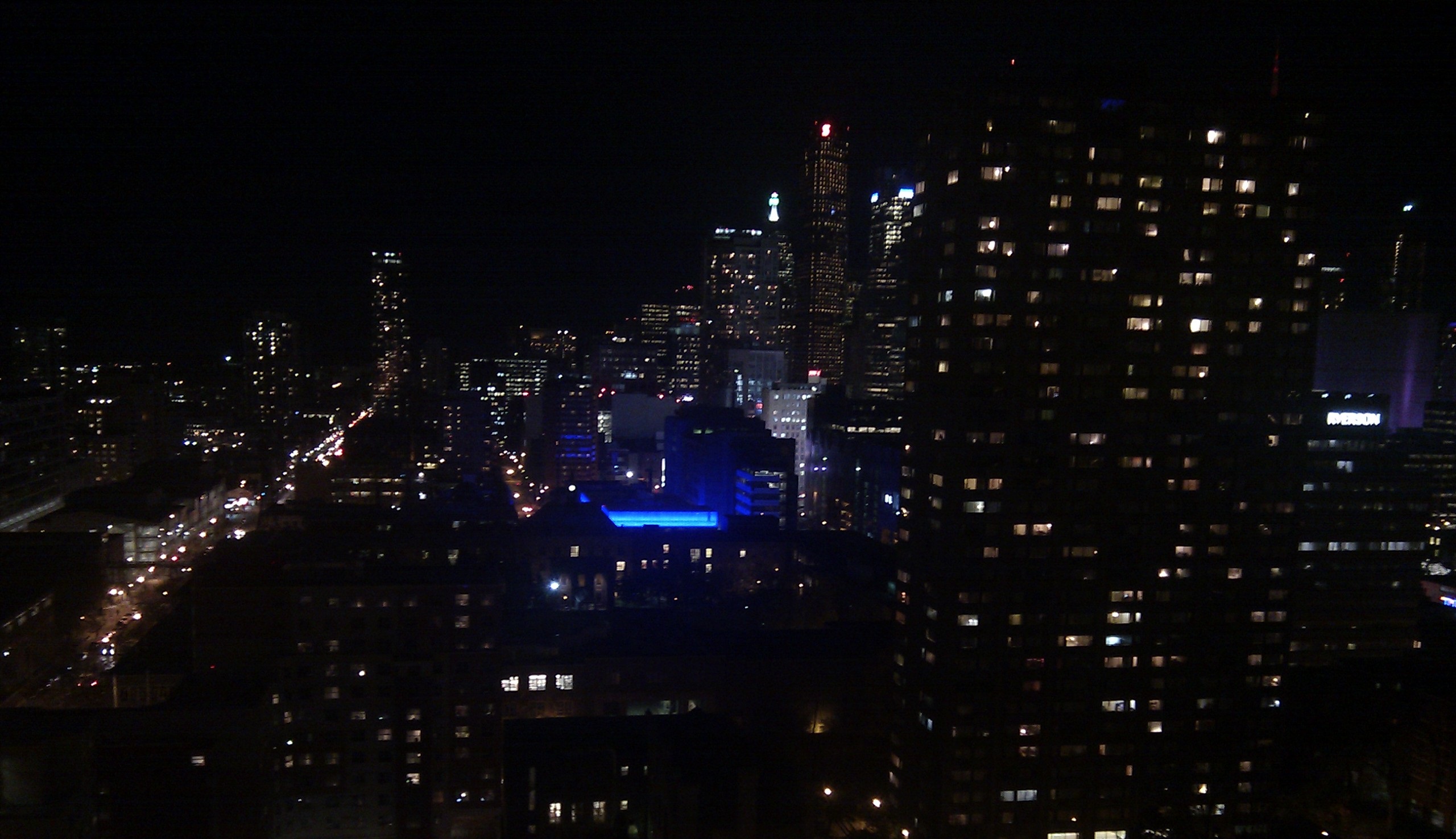 Actually, the song that I remember isn't this exact song… it's the parody that some awesome Canucks fans made during the 2010-2011 playoff run. Unfortunately, I can no longer find that video on YouTube, but it still exists in my mind. Ryan Kesler's hustling….
That particular moment: Winning Round 3, Game 1 over the Sharks and slowly exiting Rogers Arena with a swarm of ecstatic Canucks fans. High fives were everywhere. The place was buzzing. Nobody wanted to leave.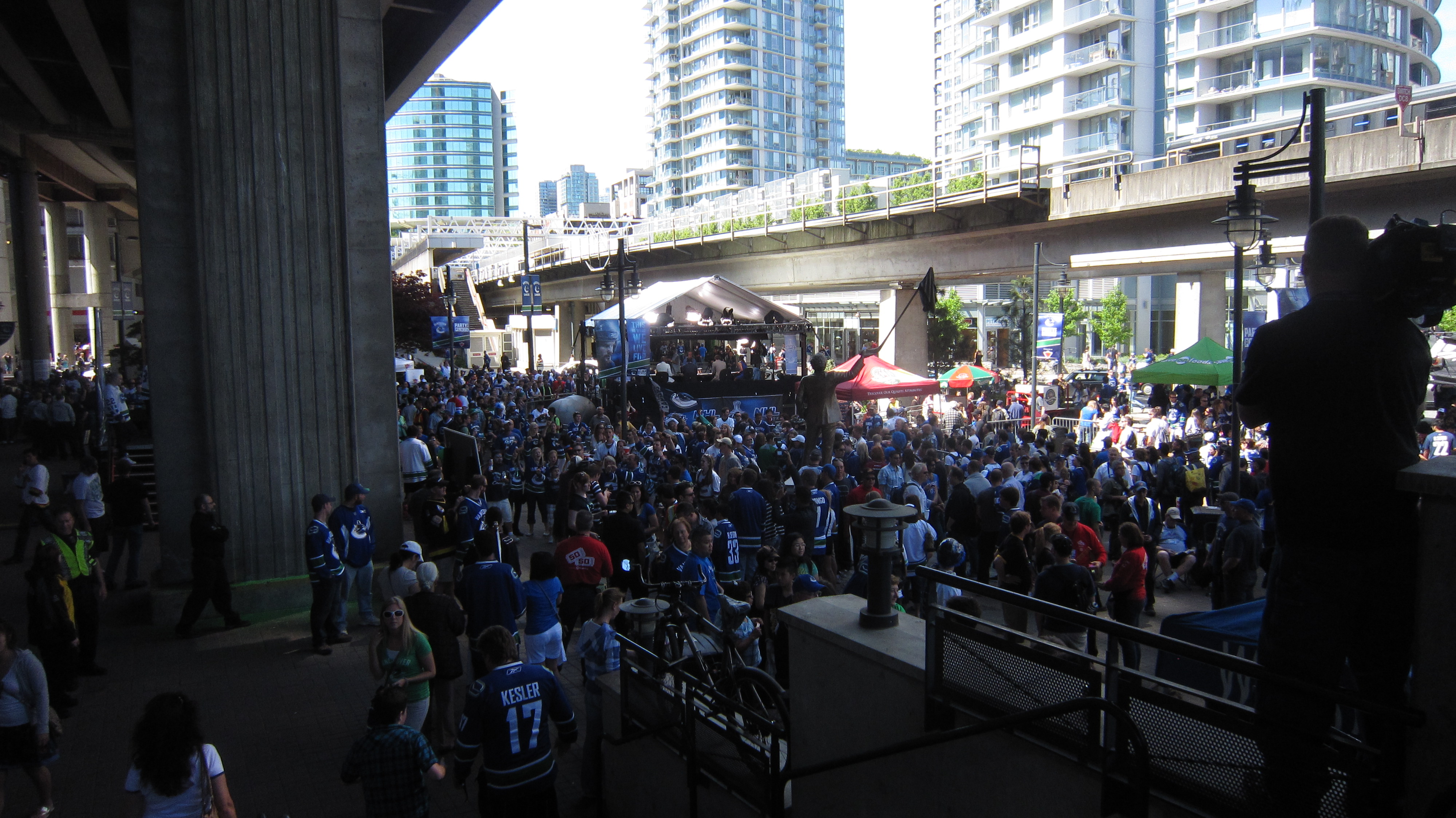 This album came out in my second year, when I moved out of Scarborough and started renting a place downtown with a friend. My desk was right in front of a window that stared out west, towards the OCAD campus. I would play music in the evenings when I finished all my work, and for a while, this was on the top of my playlist every time.
For the first time since moving to Toronto, things seemed to be okay. I moved into a pretty sweet apartment with a friend. I was getting used to this new city and new life. School was not easy, but at least it was enjoyable. And I knew that I would get to escape back to Vancouver every now and then. Things could always be better, but for the most part, it wasn't too bad.
That particular moment: Not exactly studying, because I don't play music when I study… but finishing studying, and just staring out at the beautiful sunset behind the black and white OCAD box.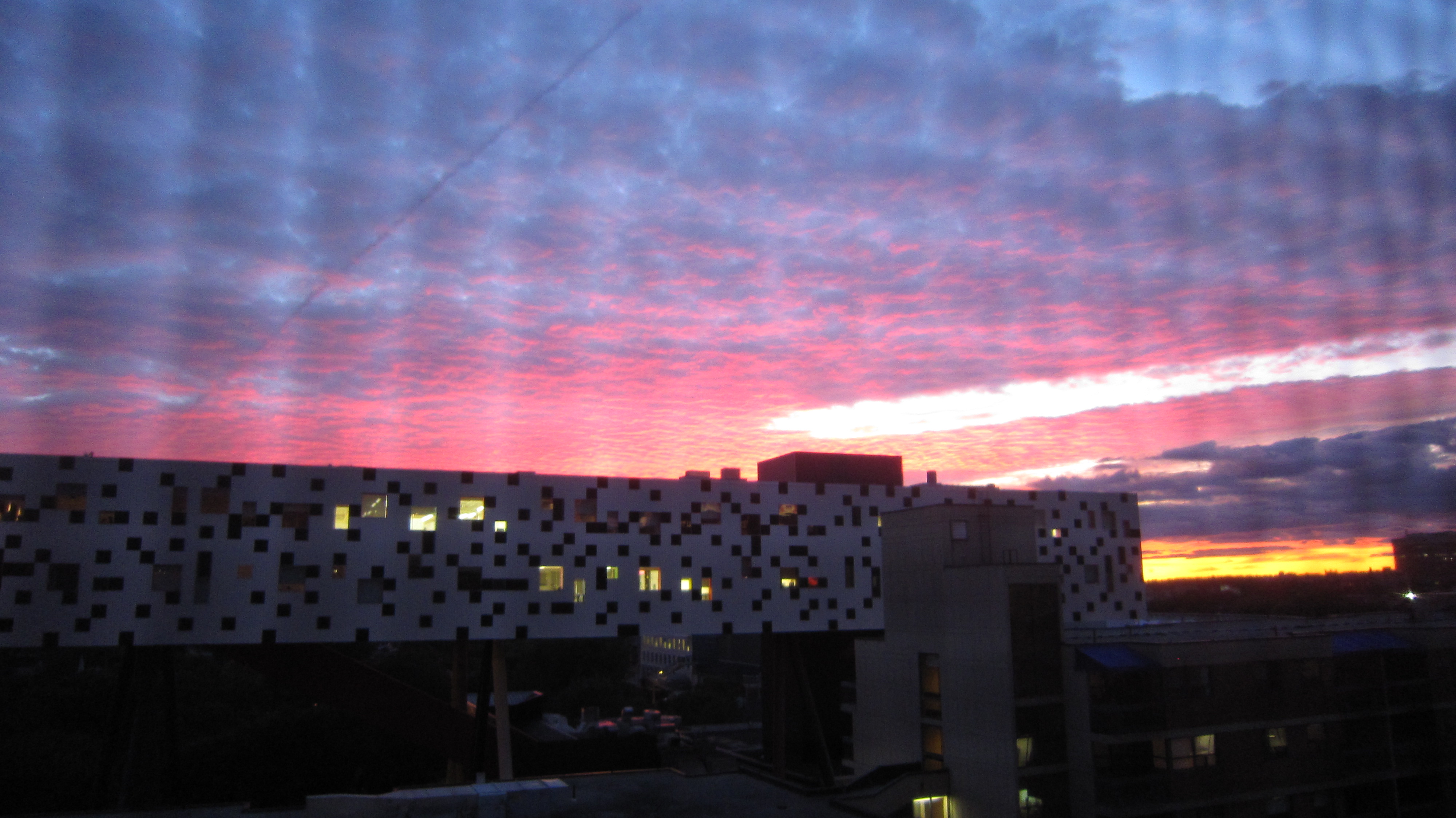 P!nk – Just Give Me a Reason (with Nate Ruess)
When I was in university, I didn't really follow the latest music. The only reason I would know new music is because I'm exposed to it, and this usually happens when the radio is on in the car. Unfortunately, I never drove in Toronto, and so this never happened. My music updates would only happen when I went back to Vancouver for my breaks, and that's when I would drive myself around the city.
This song actually released in 2012, but for me, it defines my 2013 summer – the last summer before my time in Osaka and Hong Kong. A lot of people say I changed a lot over that time, and if that's true, then this would be the last memory of my "old self". It's one of those summers when all your friends could be free at the same time, because we were all still in school. We could go out every day, planning this and that, and knowing that everyone can make it if they wanted to. We would meet up just to go to Starbucks for a buy-one-get-one Frappucino, because we could.
That particular moment: This one day when a bunch of friends decided to be healthy and go running together along the Steveston Dyke Trail to Garry Point Trail. There were about 5 of us, and most of us didn't usually run, so we went pretty slow and something like 6 km took us over an hour. On the way, we stopped a lot to take pictures (it was a beautiful summer day, as usual in Vancouver!). We did silly things. We blasted music while we ran, and this is one of the songs we sang along to.
PS. We ended up running one way and then calling a friend (who lives nearby) to drive us back to get our cars. So much for being healthy!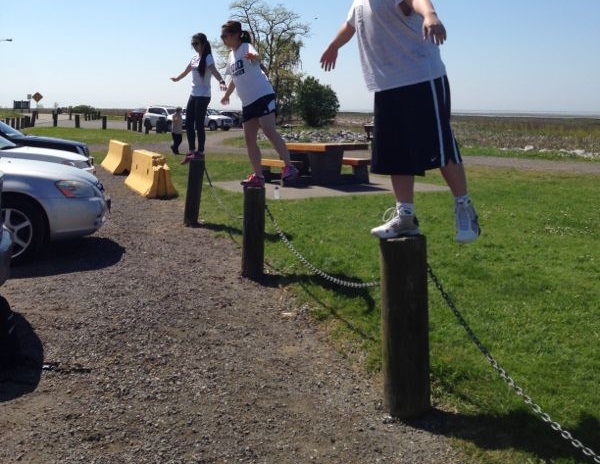 This song is another old song, but the chronological placement of this song on my list of memories is not equivalent to it's actual release date. I'm OK with Coldplay – not a huge fan, not a hater either – so I never really purposely listened to their songs. But the day I finally realized how good this song is was in 2013 – literally the night before leaving Osaka, and singing karaoke with a few of my best friends I made in Osaka.
That particular moment: Sitting in the karaoke room with just a few people, all from different places around the world, but somehow getting along despite such differences in culture and languages. There was a Japanese girl that lived in Australia for a while. There were Indonesians that came to Japan to work and were learning Japanese. There was me and another Singaporean girl that spoke Cantonese. That night, we had many different songs in different languages, but it didn't matter – we all understood the smiles and laughter.
(I don't have a picture of that moment, but I do have a picture of the sunrise the next morning, because I remember I didn't go home until the sun came up.)