I've been thinking about why I haven't been writing as much as before, and while busy-ness is part of it, another major factor is the fact that my small portable laptop broke down a year ago, and I never replaced it. That's the same one I bought literally just for my Europe trip in 2015, and I'm a bit annoyed at the fact that Hong Kong's humid weather killed both my laptops at once. (I know this because I got my laptop checked to see if it could be fixed, and the people told me that there was moss growing on my motherboard…). Anyway, that means when I go on vacation, I don't have a laptop to work from, and I can't write my stories on the go. Including this recent trip to Seoul.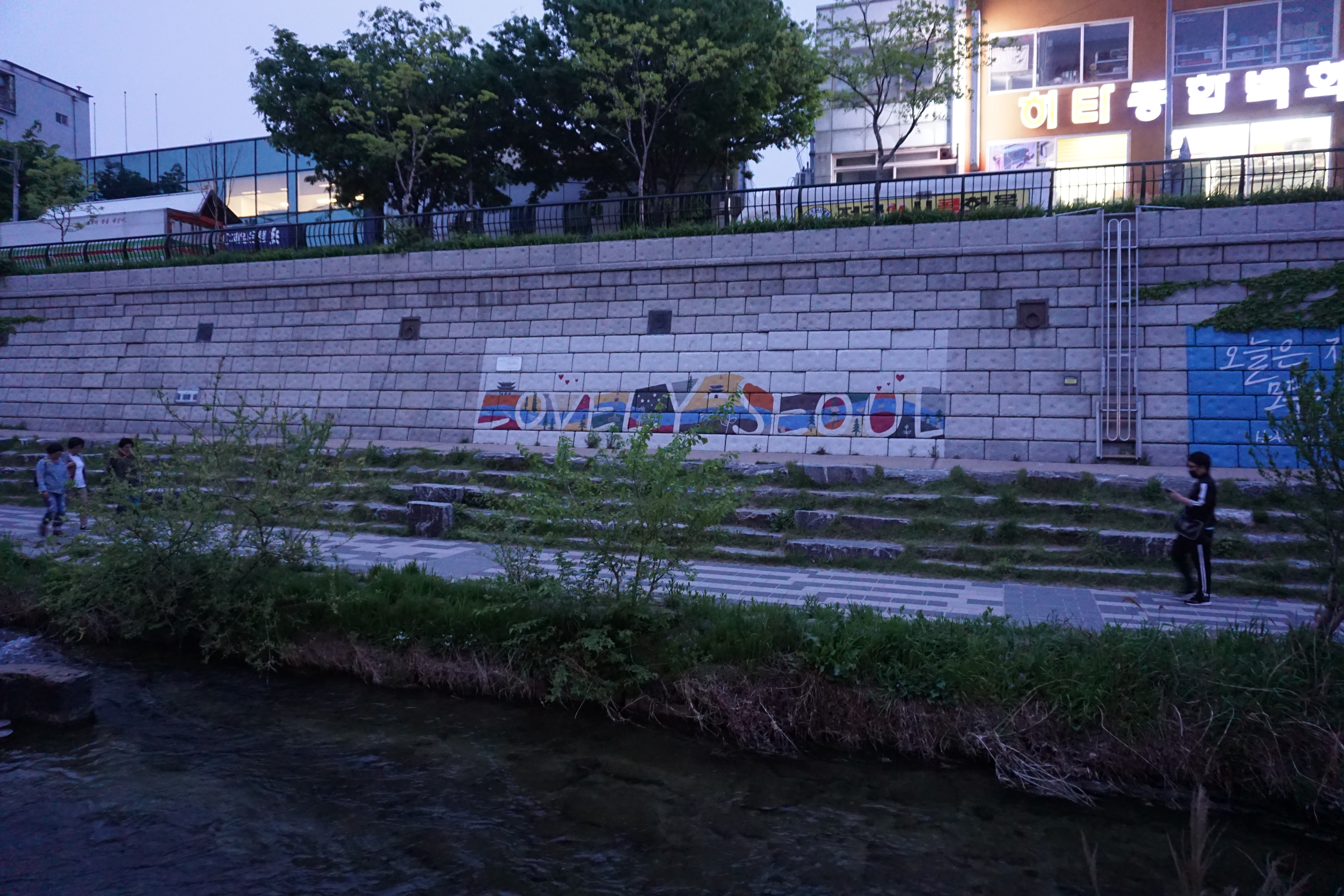 I went for a total of five days and four nights, and this trip is the first time flying with my own company for vacation. Tickets really are cheap – my round trip fare to Seoul was $400 HKD. Of course, the downside is that there is always the chance that you won't make it on the plane when you fly standby. We had a spot of bad luck (more on that later), but for the most part it was okay.
We arrived at around 5 PM on the first day, but by the time we made it into the city from Incheon, it was closer to 7 PM. Incheon International Airport is out about an hour west of Seoul, regardless of whether you take the airport express train or the bus. We chose to take a bus because it's the cheaper alternative, but at 15000 KRW (around $100 HKD), it's actually still not that cheap.
After checking in to our hotel and dropping off our things, we went out to Gwangjang Market for dinner. This place is a very local market that is lined with mainly silk and (raw) food vendors. When we got there at 8 PM, the vendors were all closed, but the cooked food portion of the market was bustling with people. Some of the stores sold marinated vegetables (ie. kimchi) for takeout, but most eat-in places had either beef tartare or traditional Korean pancakes in additional to their array of veggies.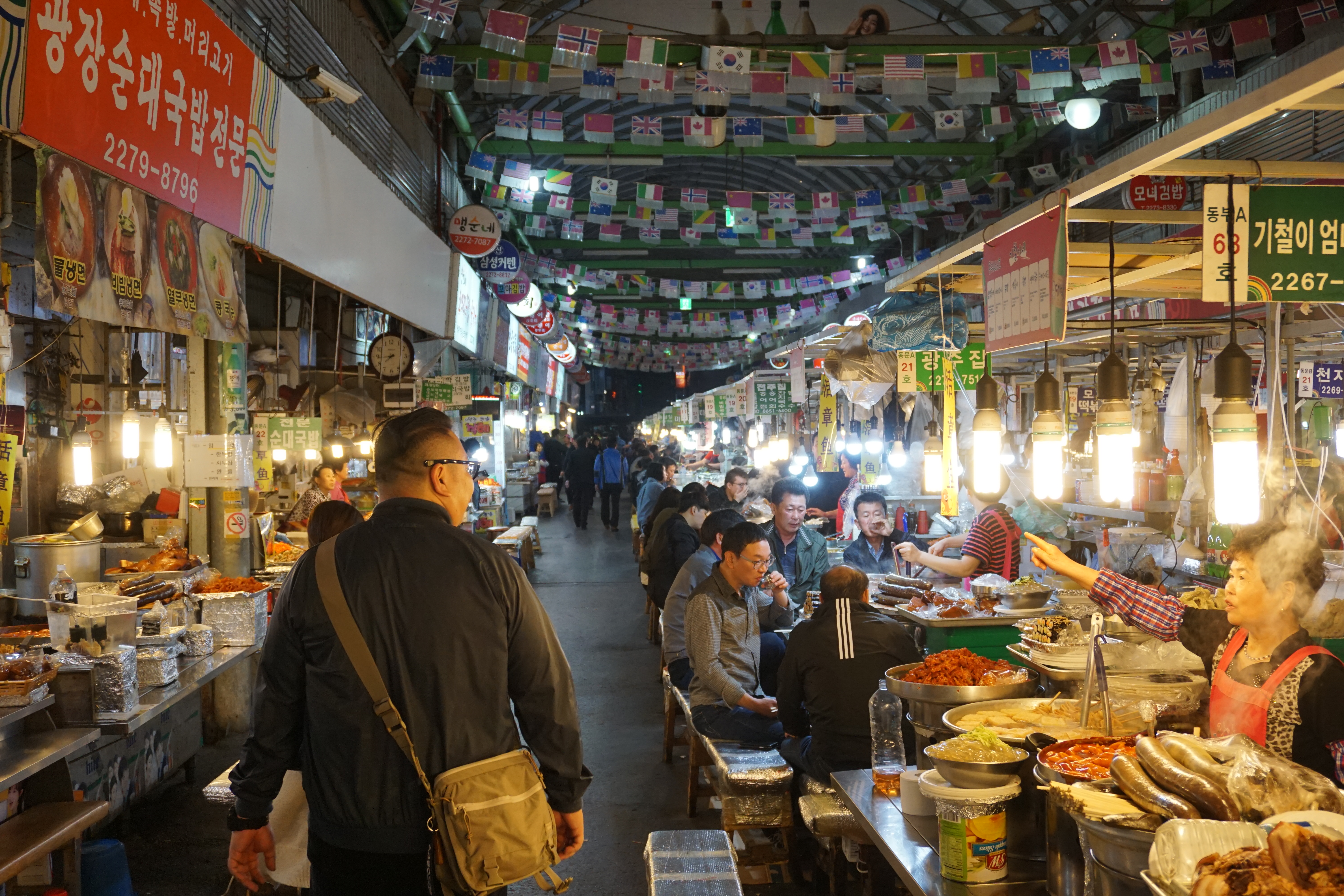 We tried the beef tartare on rice, Korean pancake, and a bowl of cold buckwheat noodles. I enjoyed all of them. If you get the noodles, make sure you ask them to cut it for you, because they are super chewy and also super long!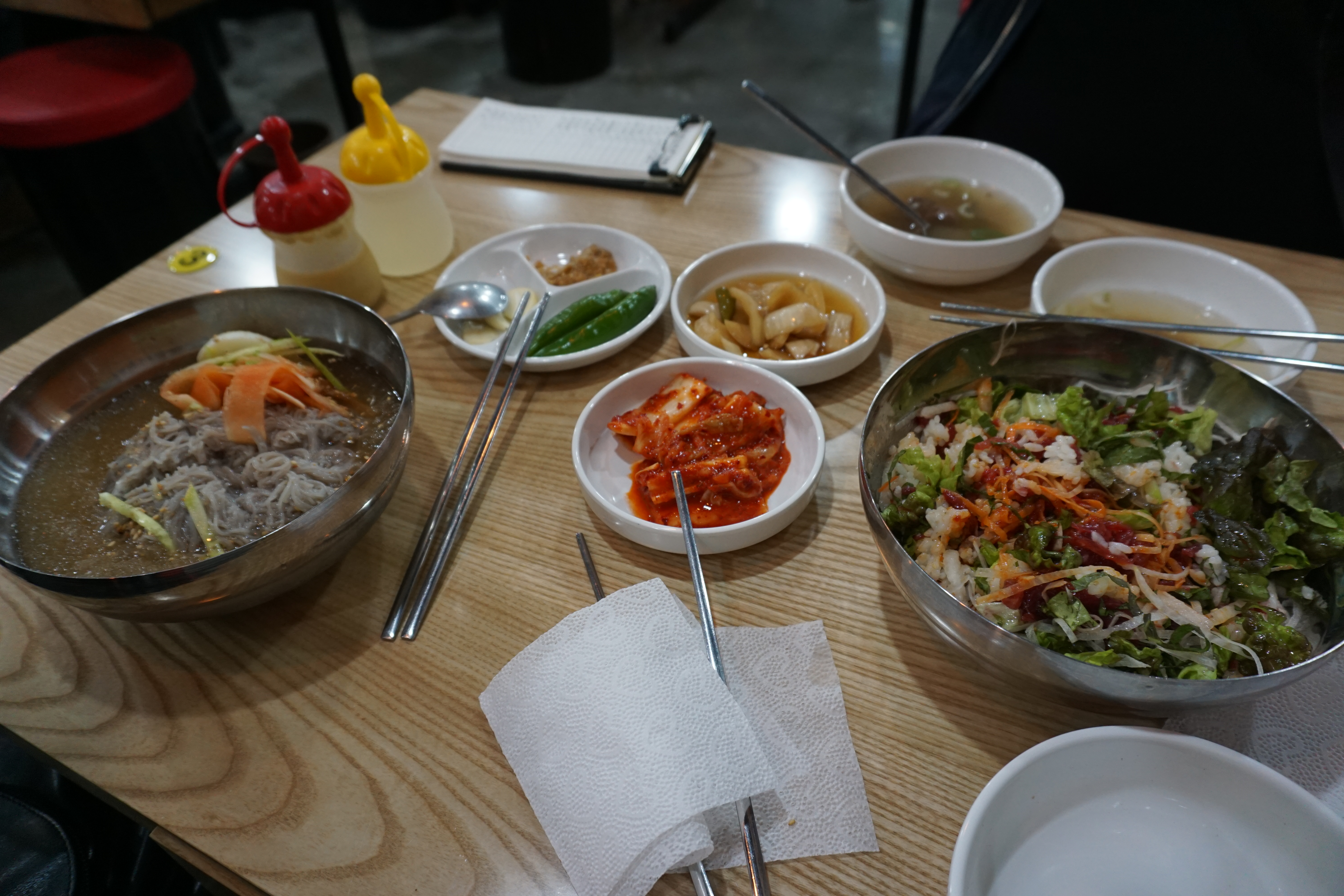 After dinner, we walked over to the Dongdaemun area to do some sightseeing and shopping. This place is crazy. Many places are open until super late (or early, I suppose) in the morning – around 4 or 5 AM. Most are open until at least midnight. Just for reference, Times Square in Hong Kong closes at 10:30 PM!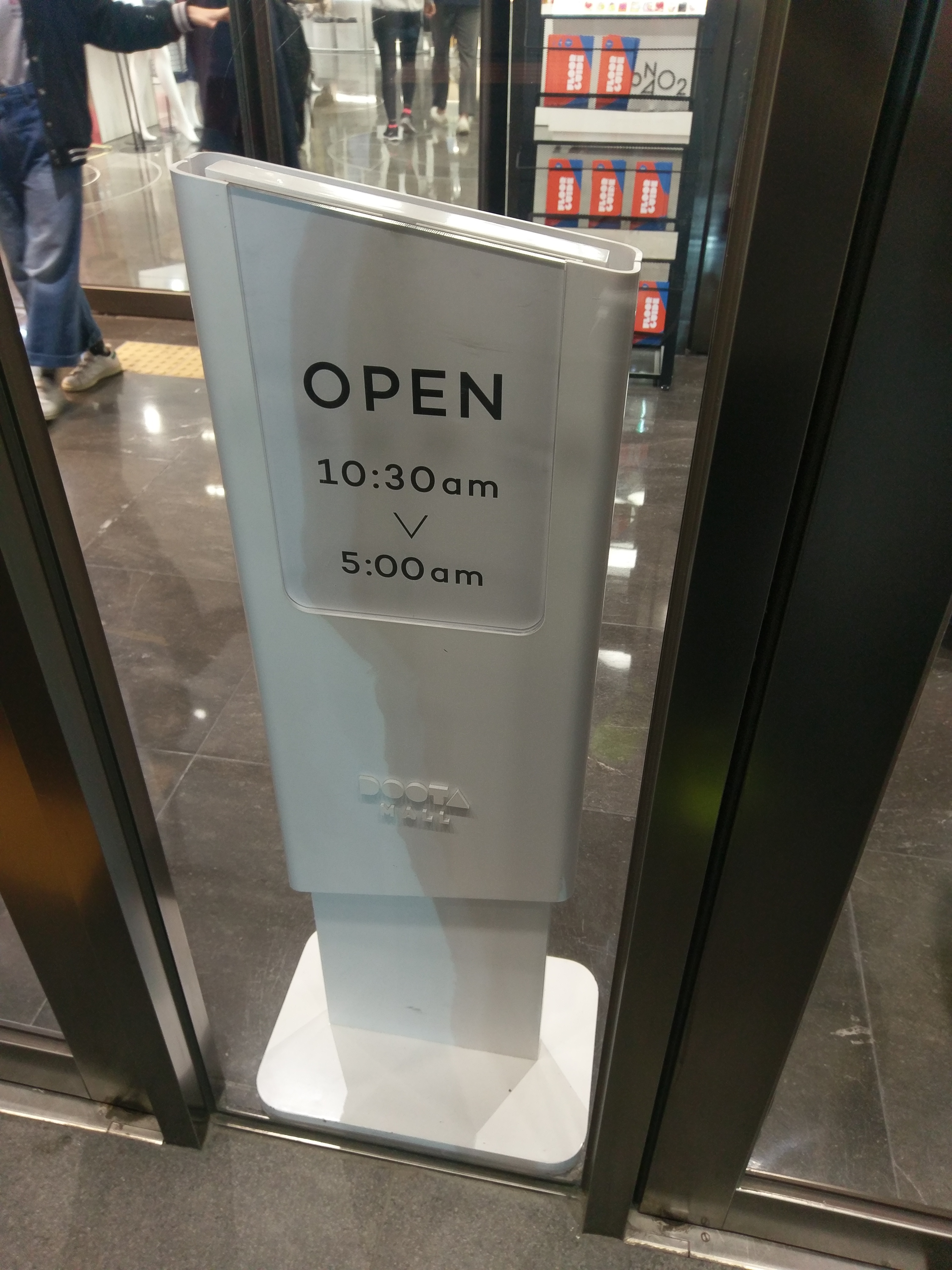 After spending five days in Seoul, I can tell you that Dongdaemun is lined with nice malls, in comparison with market stalls (you can find both quite commonly around Seoul). One thing is for sure though: all Korean beauty brands (Tonymoly, Etude House, Nature Republic, Skin Food, The Face Shop… you name it!) are found on every corner, often just minutes away from each other.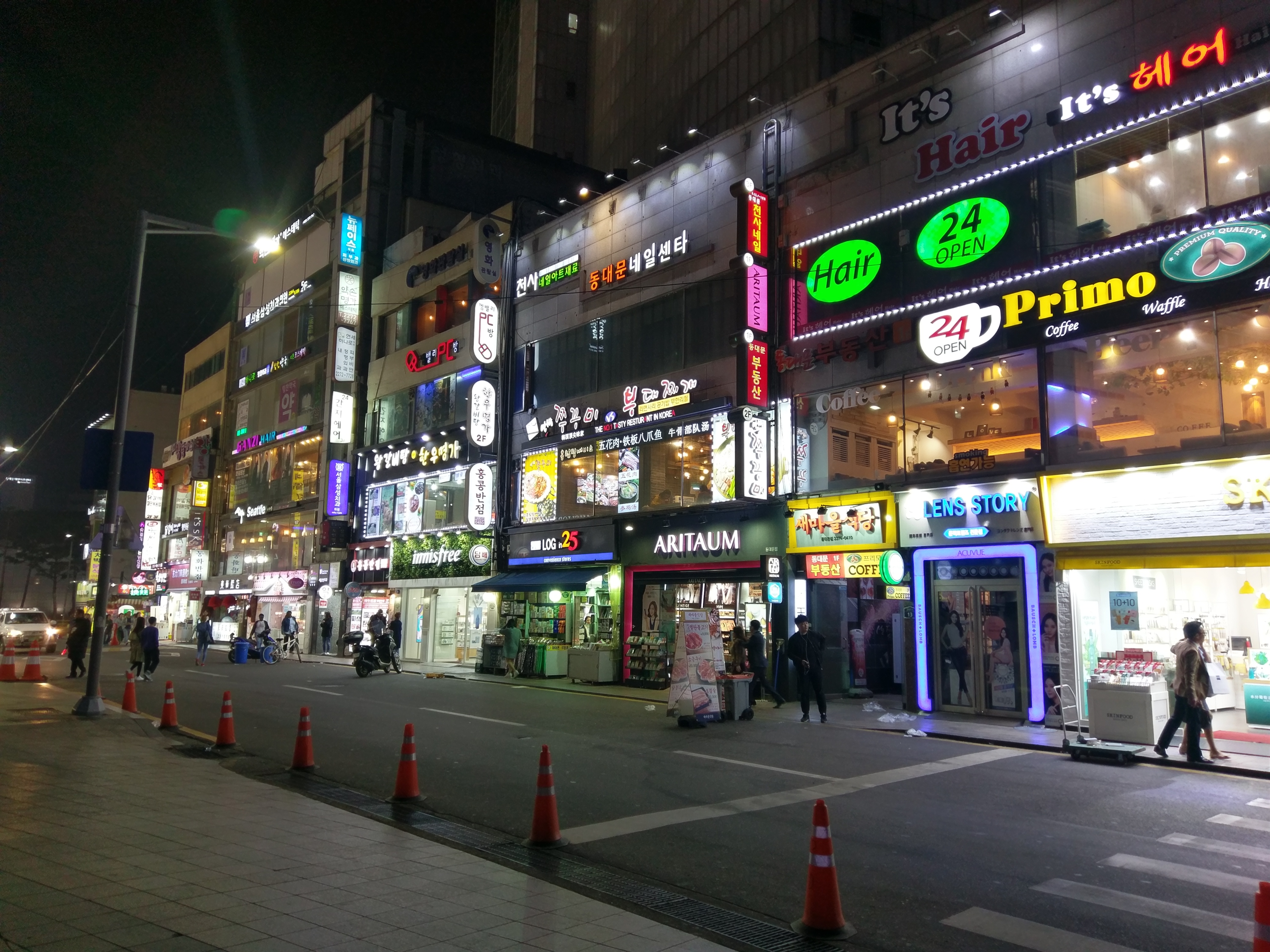 Some of the malls in Dongdaemun are labelled as 'wholesale'. The vendors in these stores will not sell you their products unless you buy at least a few (of the same item), and haggling is expected. Since we aren't fluent in Korean, this wasn't very attractive to us, and we didn't end up buying much.
However, we did watch other people buy things. After you place your order, you can go walk around other places while they fix up your bag for you. The entire building was lined with these bags of clothes, waiting for their respective buyers to come back.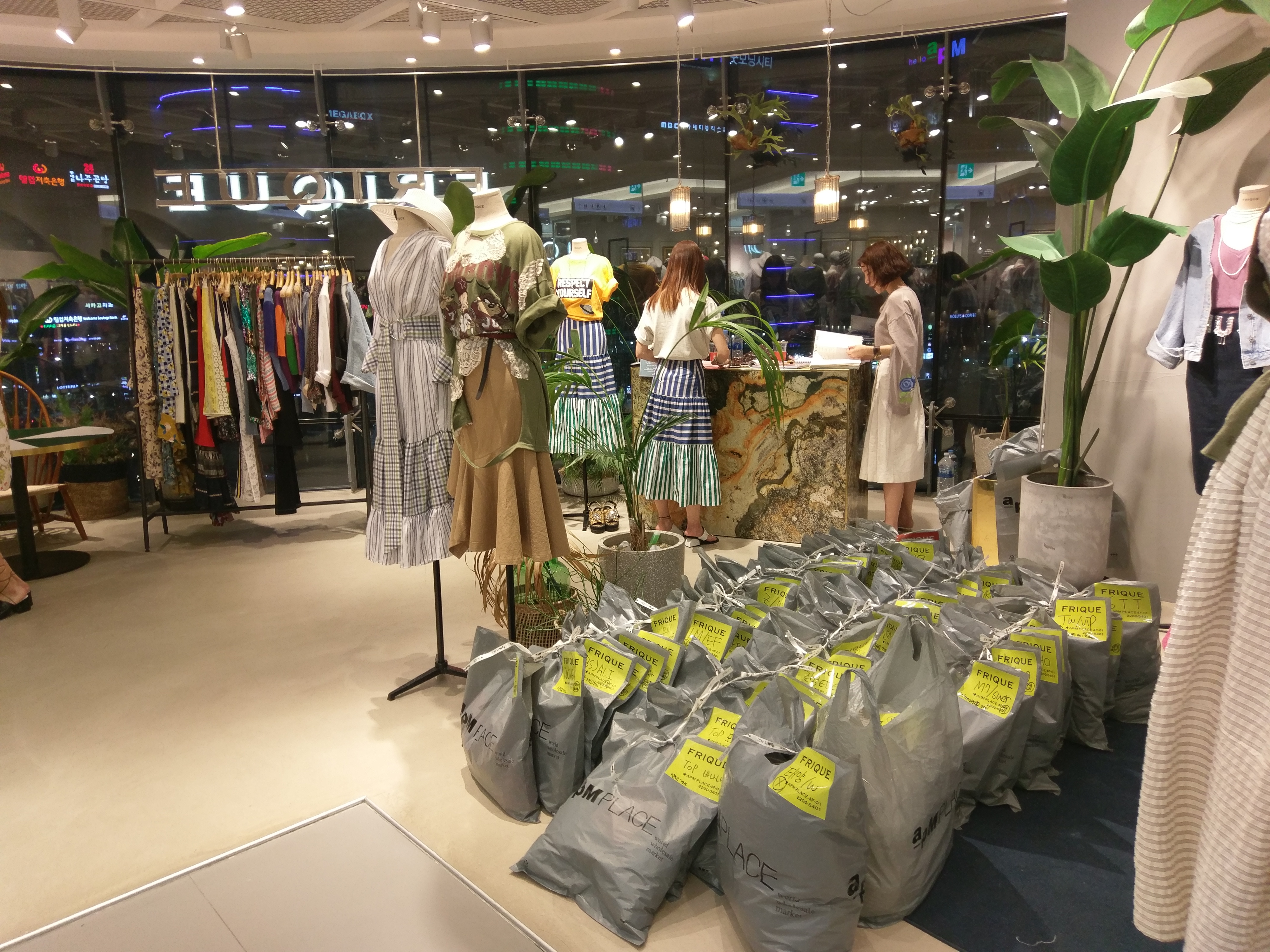 For the record, Dongdaemun is exactly as it sounds in Cantonese: the East Gate of Seoul's (ancient) city wall. The actual gate itself is under renovations, but we did walk past it.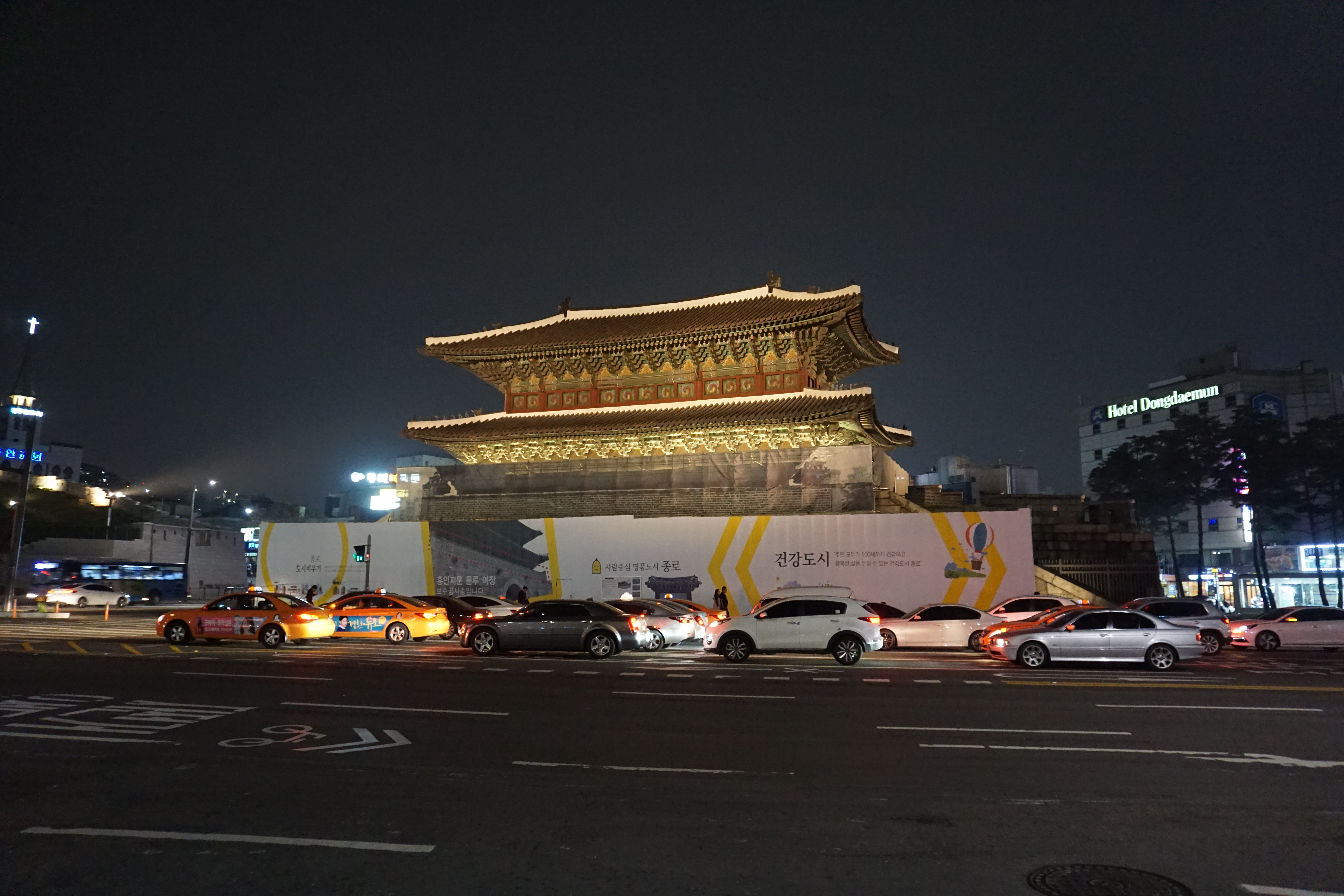 You will also see pieces of the old city wall in this area. We only walked past a little bit of it at night, and never got the chance to go back for a stroll during the day, but I'd imagine that it would make a nice walk.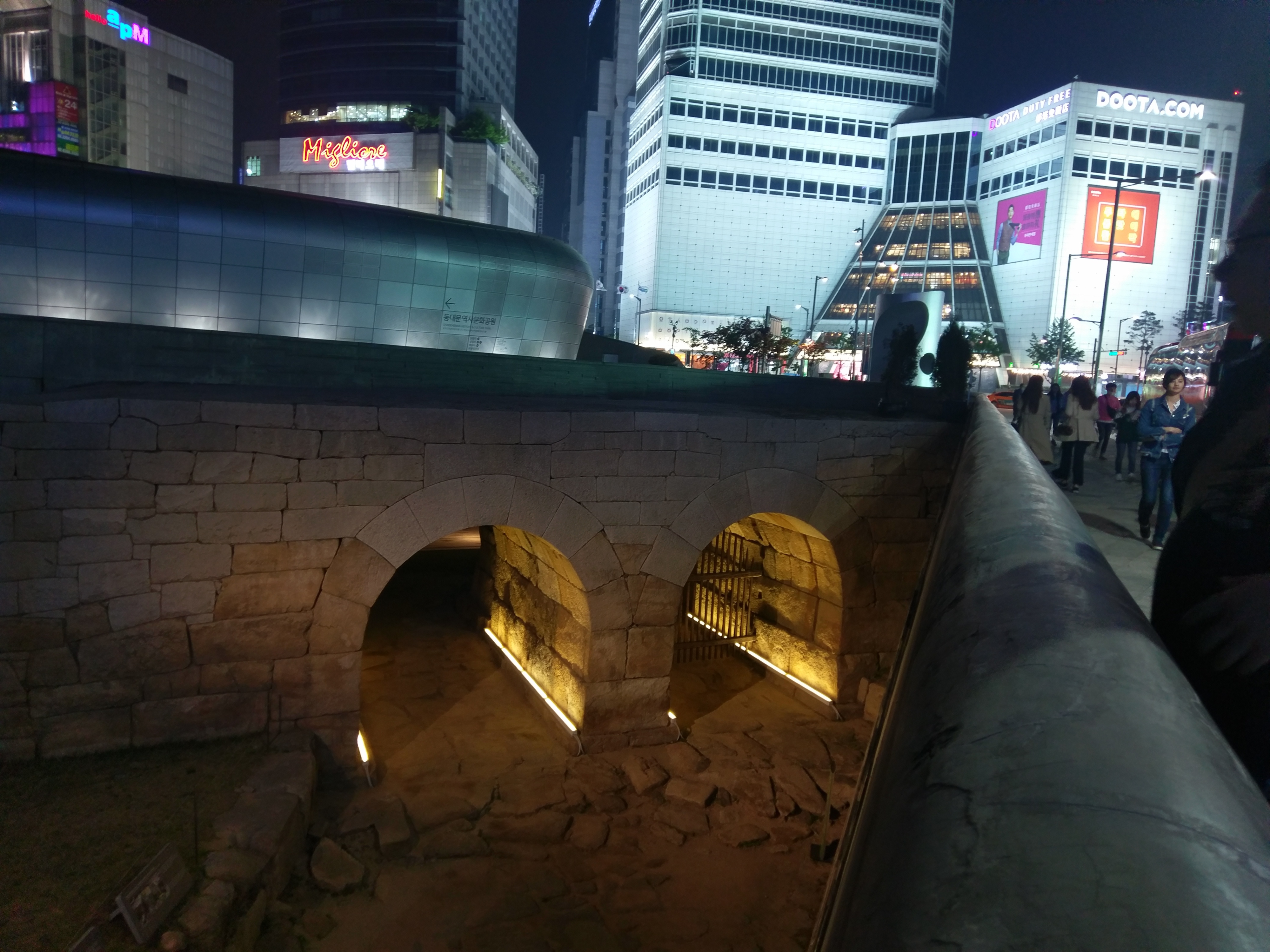 The first day ended at 1 AM for us. Those stores in Dongdaemun went on for a few more hours after us. I still can't fathom how people have the energy to shop at three in the morning…
The majority of our second day was spent in Changdeokgung, which is one of the 'Five Grand Palaces' left behind from the Joseon Dynasty. (After visiting the National Museum of Korea, I also learned that the Joseon Dynasty lasted for around 500 years, until 1897, which is really quite recent!).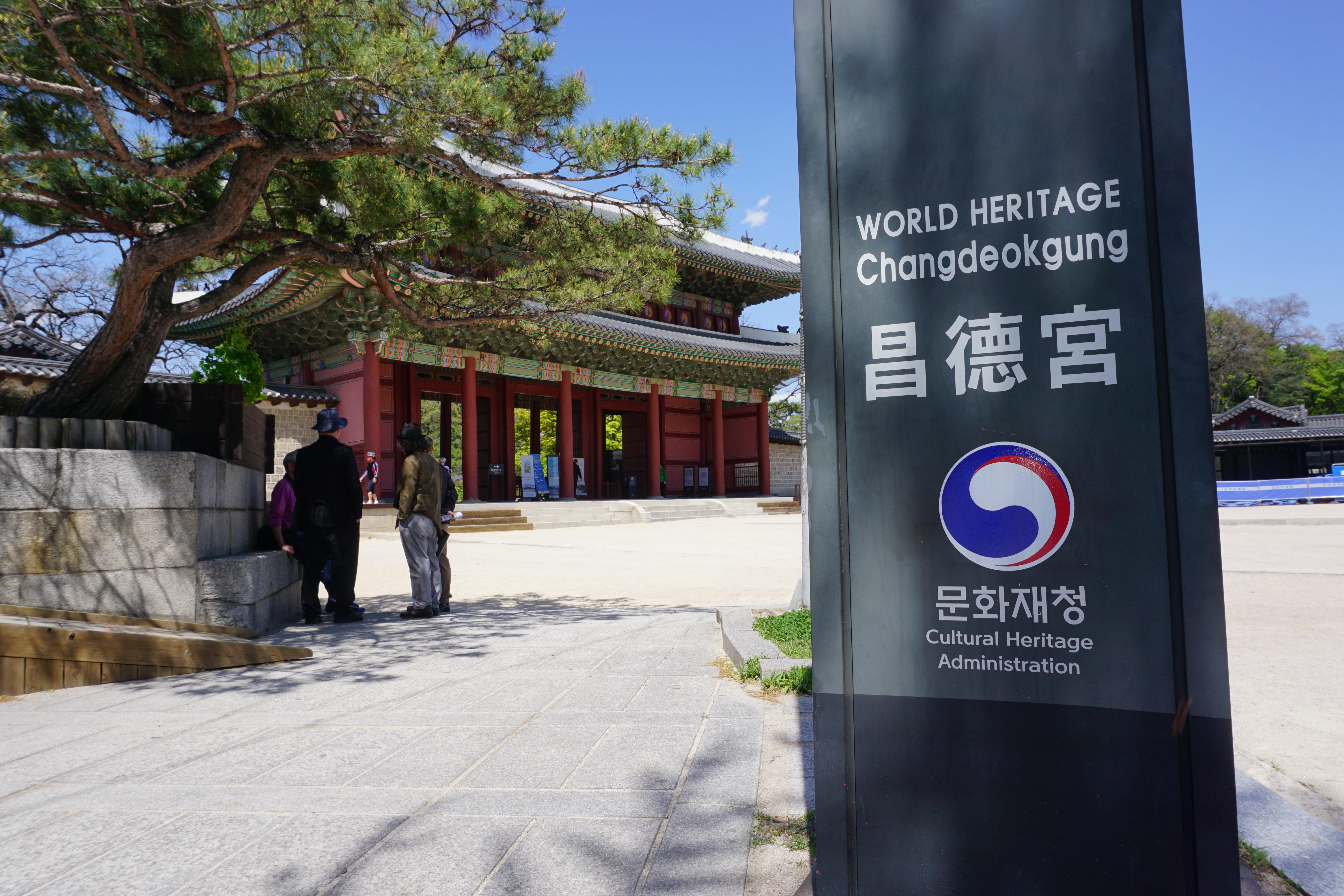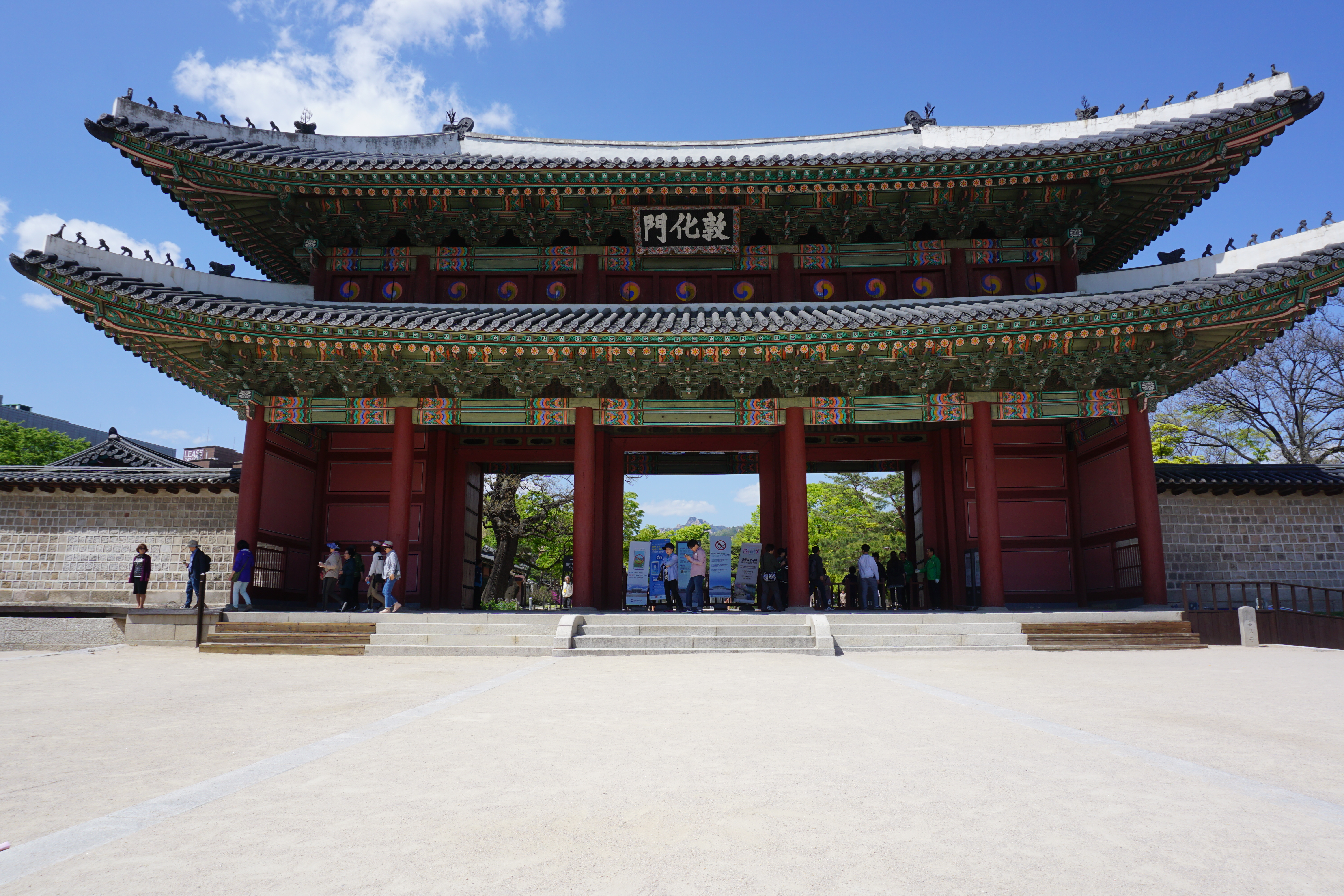 The original palace is HUGE, but what's left of it is literally only a tiny fraction of the original. Here is a map that I saw in the cafe of the entire palace. The amateur job pencil job is what I added, to show you the approximate area that was open for us to walk around. The star is the entrance to the palace, which is also the gate that you see in the picture above. This was enough for us to spend a good four hours here, and there's definitely things I didn't see as well.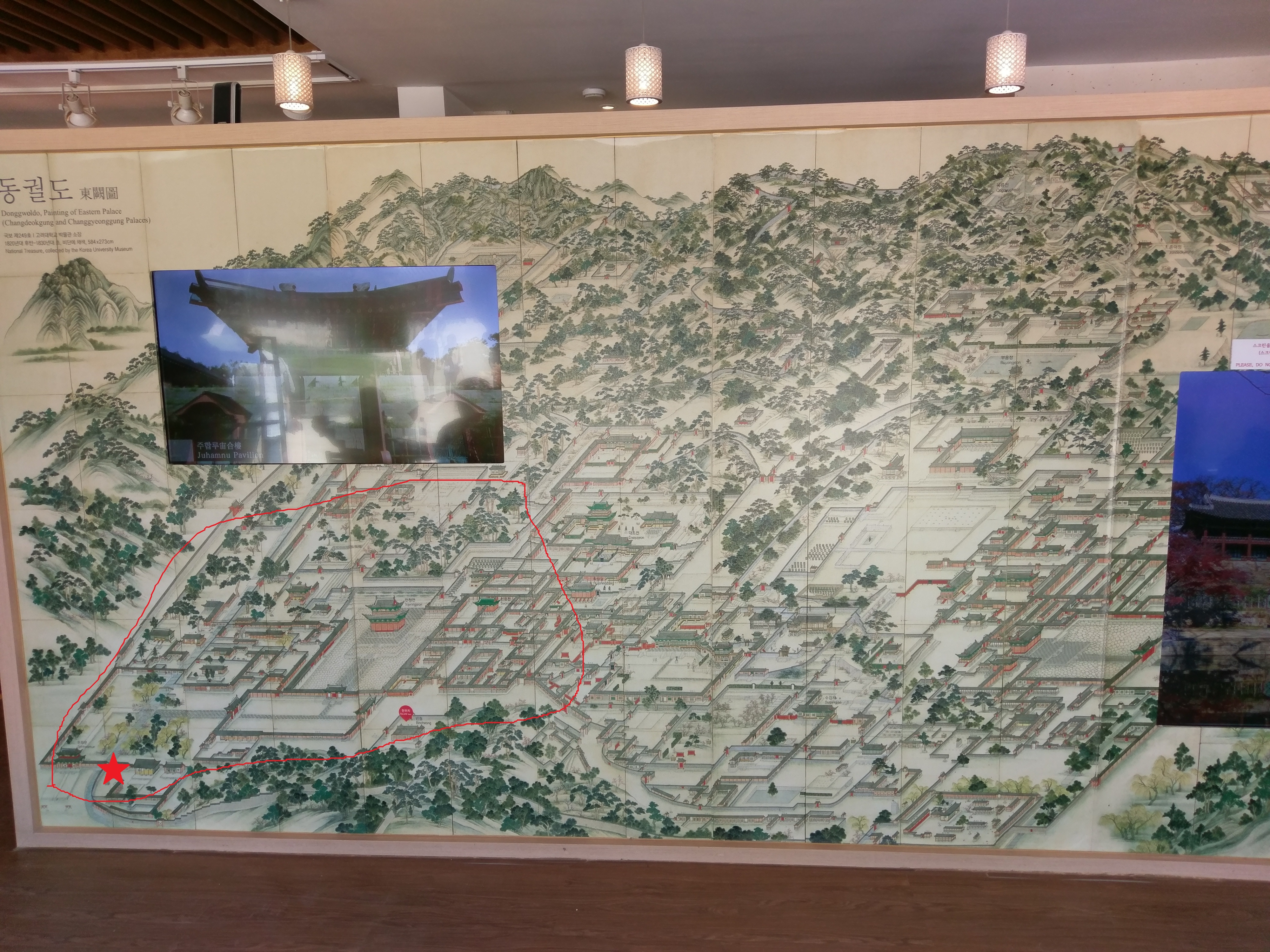 Near the main gate, there is this large area for training soldiers. You don't really have a concept of this in modern day, especially for me, who never did cadets or scouts. But it is pretty cool to walk through and see everything in a different pair of eyes, where this empty space isn't really just 'space'.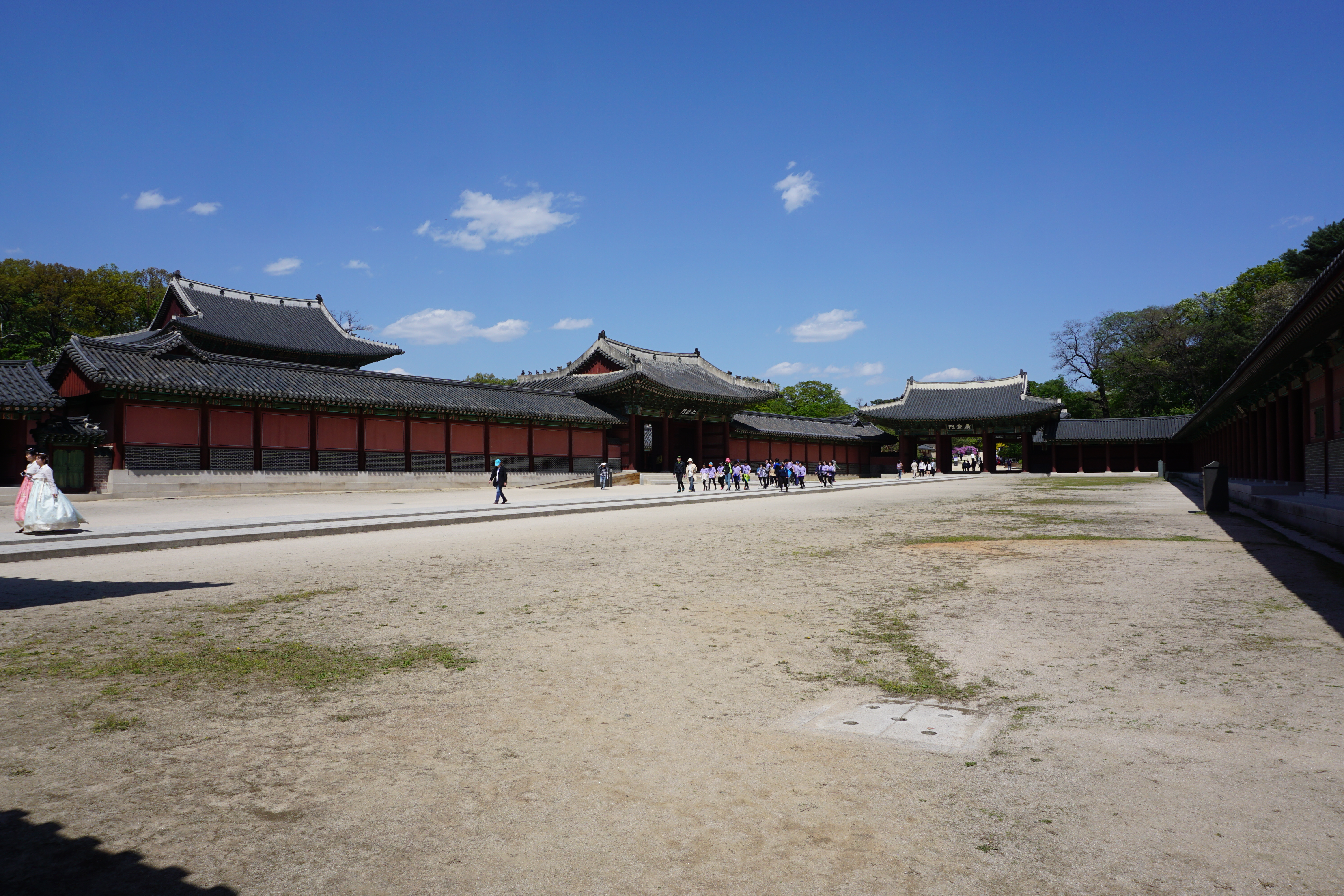 To be honest, everything looks pretty similar inside. The rooms are all empty, so you can only imagine what life would have been like back then. The tour guide told us that 'beds' were simply a thin mattress on the floor, with perhaps a small table quite close to the floor as well.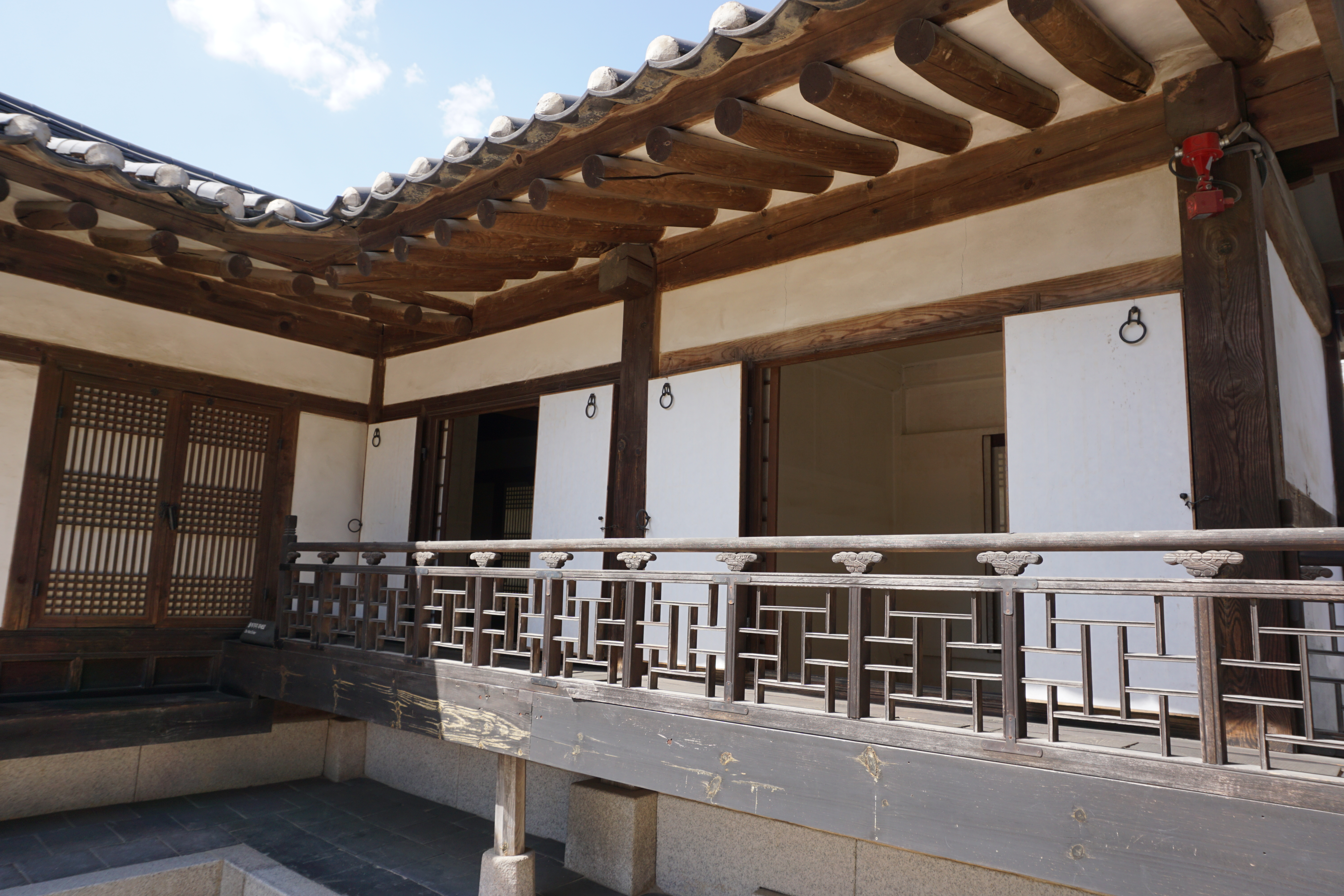 We visited the palace on the last Wednesday of the month, and admission just happens to be free on this day every month. However, there is a 'Secret Garden' that you normally have to pay extra admission for, and this area still charged regular admission. Seeing that we saved on the main gate ticket anyway, we decided to go in and see it.
Instead of seeing just buildings and structures, you see a lot of greenery fountains. There are still structures, but more pagodas and gazebos – clearly built for enjoying the scenery. The actual 'buildings' were all small kitchens, maybe for servants to fix up a meal for the king while he was out on his stroll.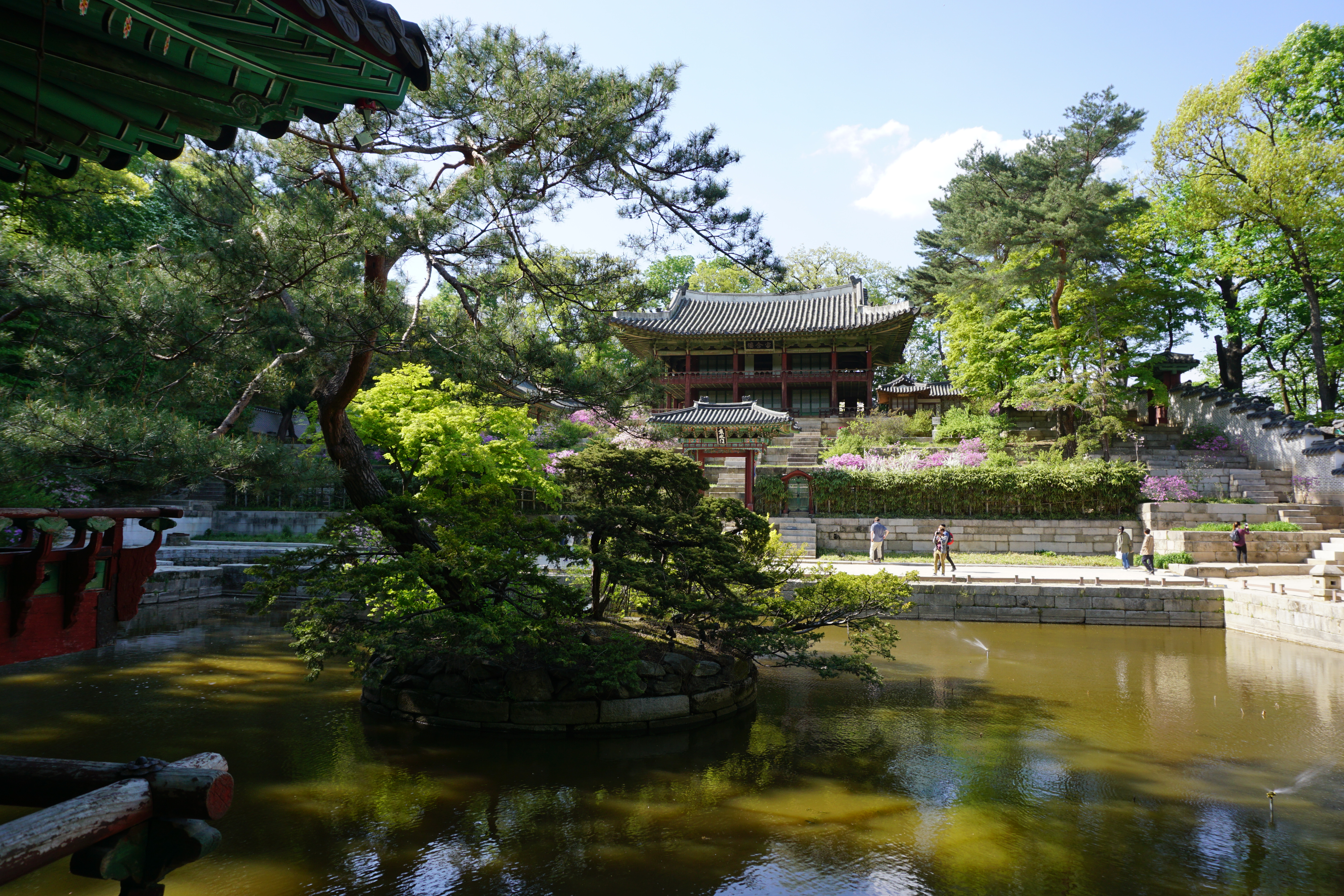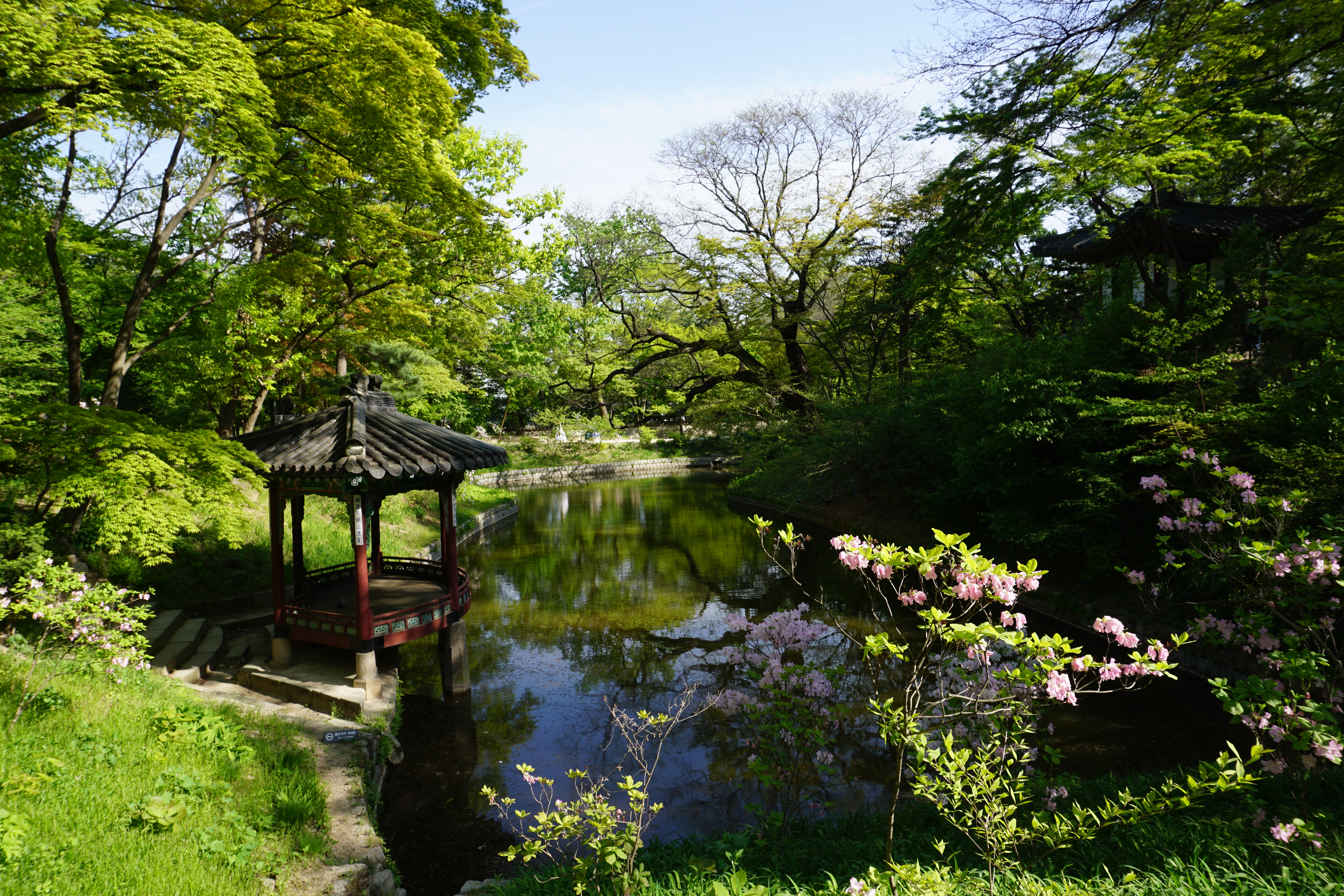 A picture just for fun 🙂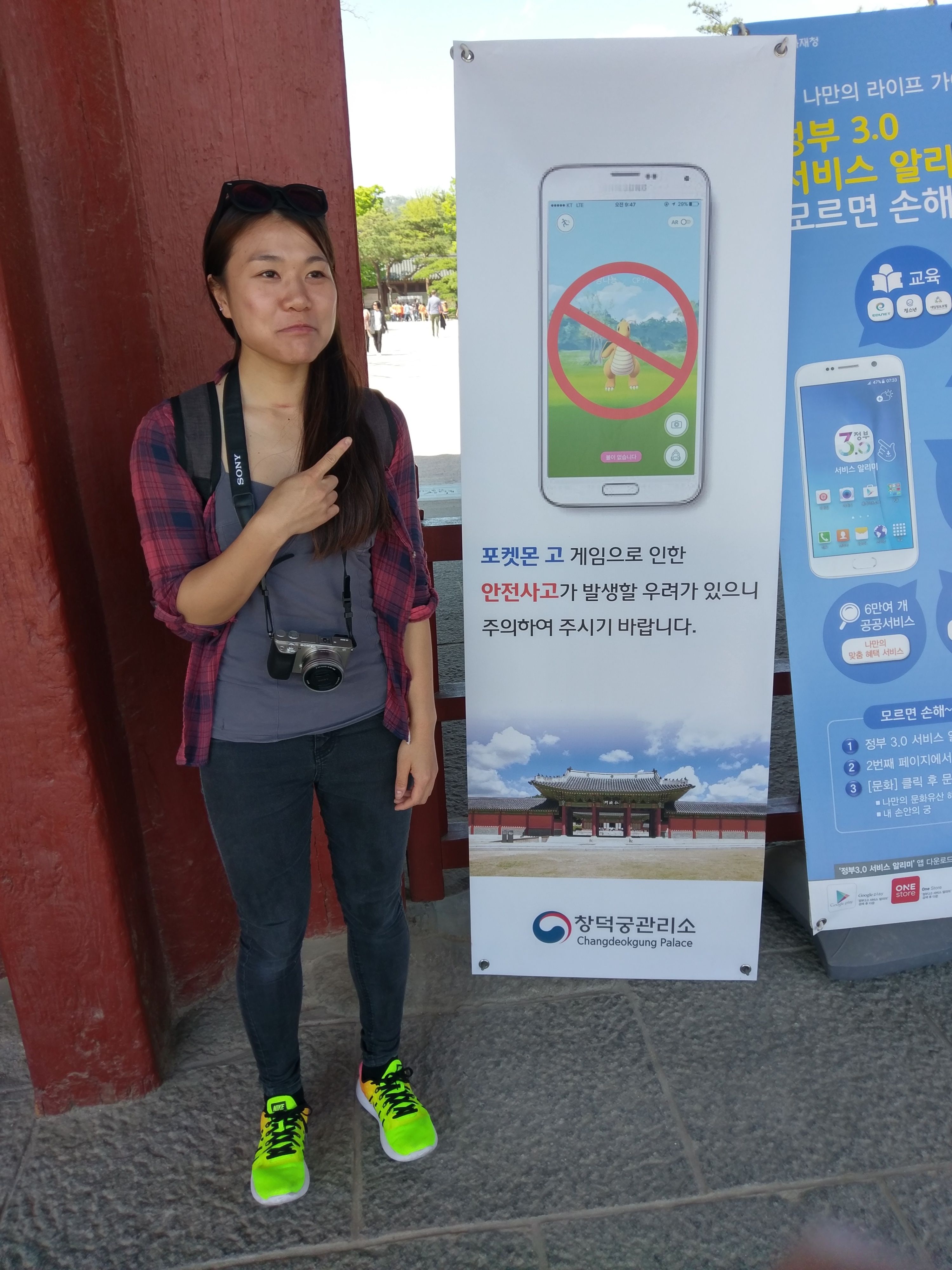 Aside from one small cafe near the main entrance, there were no other places to buy food or drink, so we were pretty famished by the time we got out of here. We went all the way to the Lotte World Tower, which is really just famous because it's a super tall skyscraper that just finished construction recently. In my opinion, skyscrapers are quite underwhelming in the modern world, since this human race has proved that we can always just keep building higher buildings. But in Seoul, there aren't many skyscrapers in general. It's not like Hong Kong, or downtown Toronto, where there's a clear-cut CBD. Seoul is mostly quite short, and simply defined by neighbourhoods with different 'vibes'. The stores may all be the same in every neighbourhood, but the 'feel' of it is different.
Anyway, what I want to say is, Lotte World Tower really stands out – and I mean really. Because it itself is quite high (Wikipedia says the 5th tallest building in the world, at the time of writing), and the rest of Seoul is so short.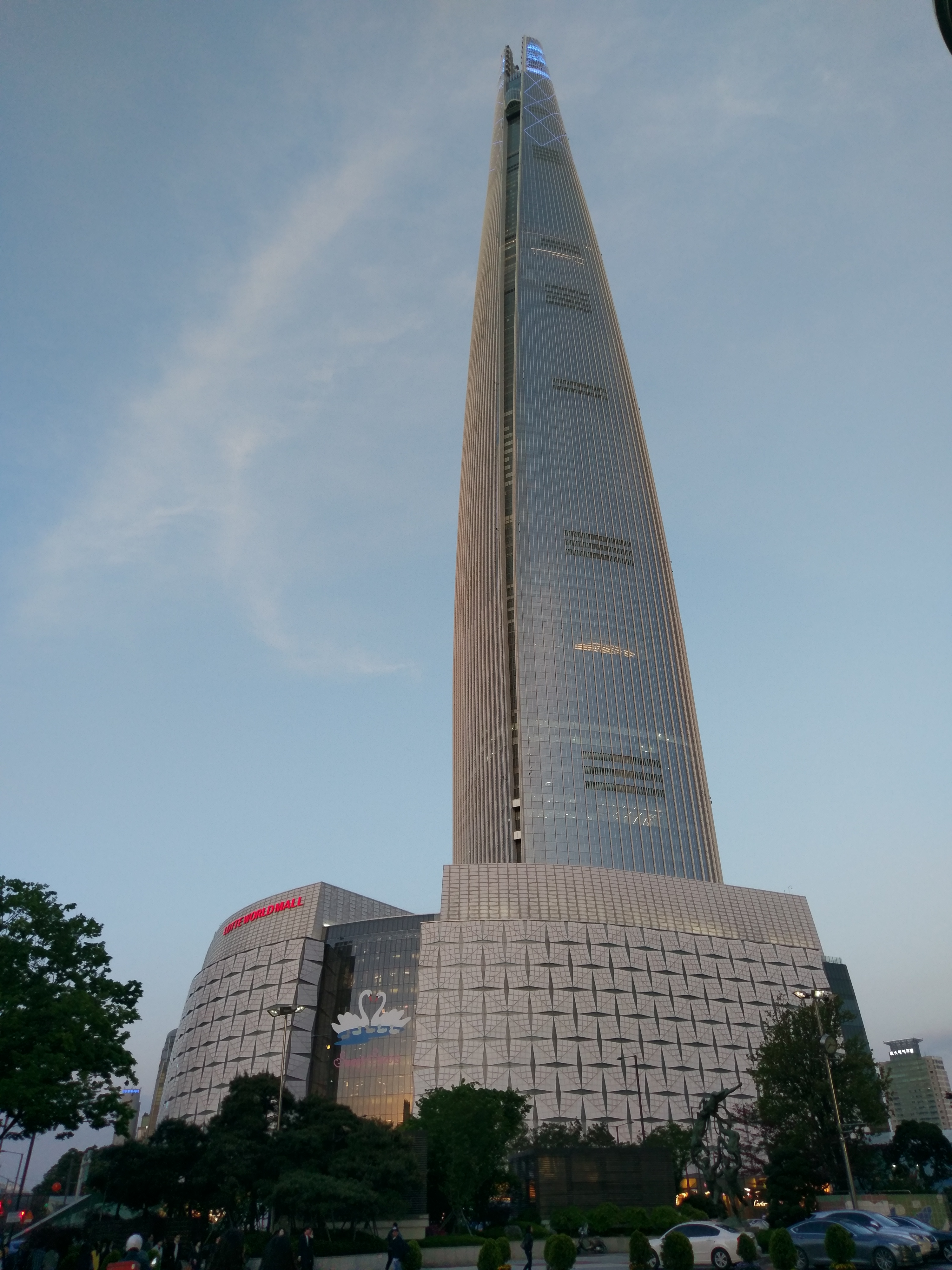 I'll be honest, I was mildly disappointed. It's just a mall with brands that I've seen all across the world, except for maybe the Lotte Supermarket on the basement floor. Like I said, we were starving, so we went straight to the floors with restaurants.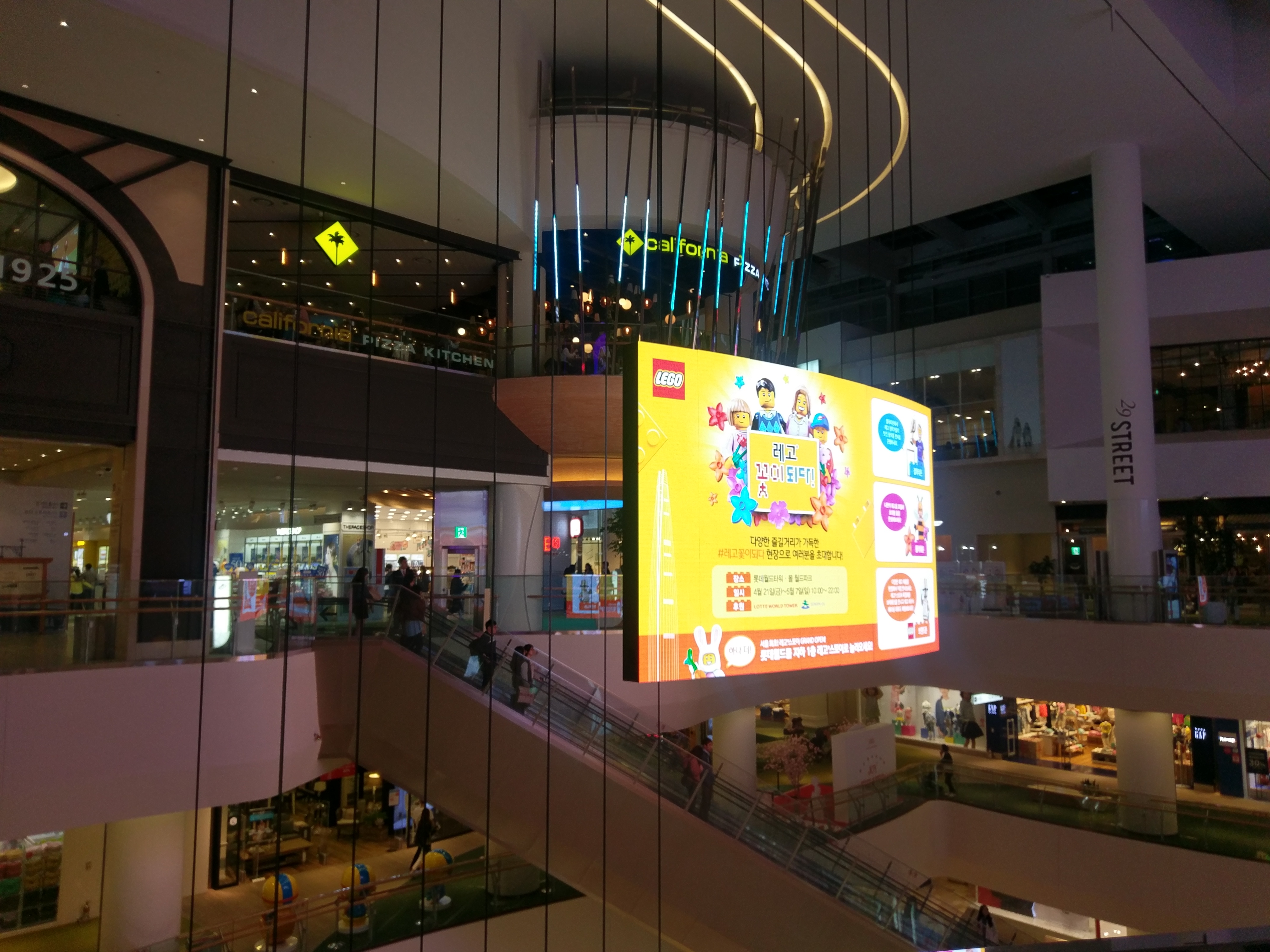 The meal that we had was really good. Their main dish was ginseng chicken soup (quite popular in Korea), but they also had many other variations of soup, congee, and ginseng foods. My favourite was the fried ginseng (on the top right of this picture, already all chopped up, so it doesn't look like the ginseng anymore).
This dish is served with honey, cinnamon, and chopped peanuts. You first dip the ginseng piece in honey, and then you dip it in either the cinnamon or the peanuts (or both, if you like) and eat it like that. There's still the bitter ginseng taste, but mostly covered in sweet honey. I really enjoyed it.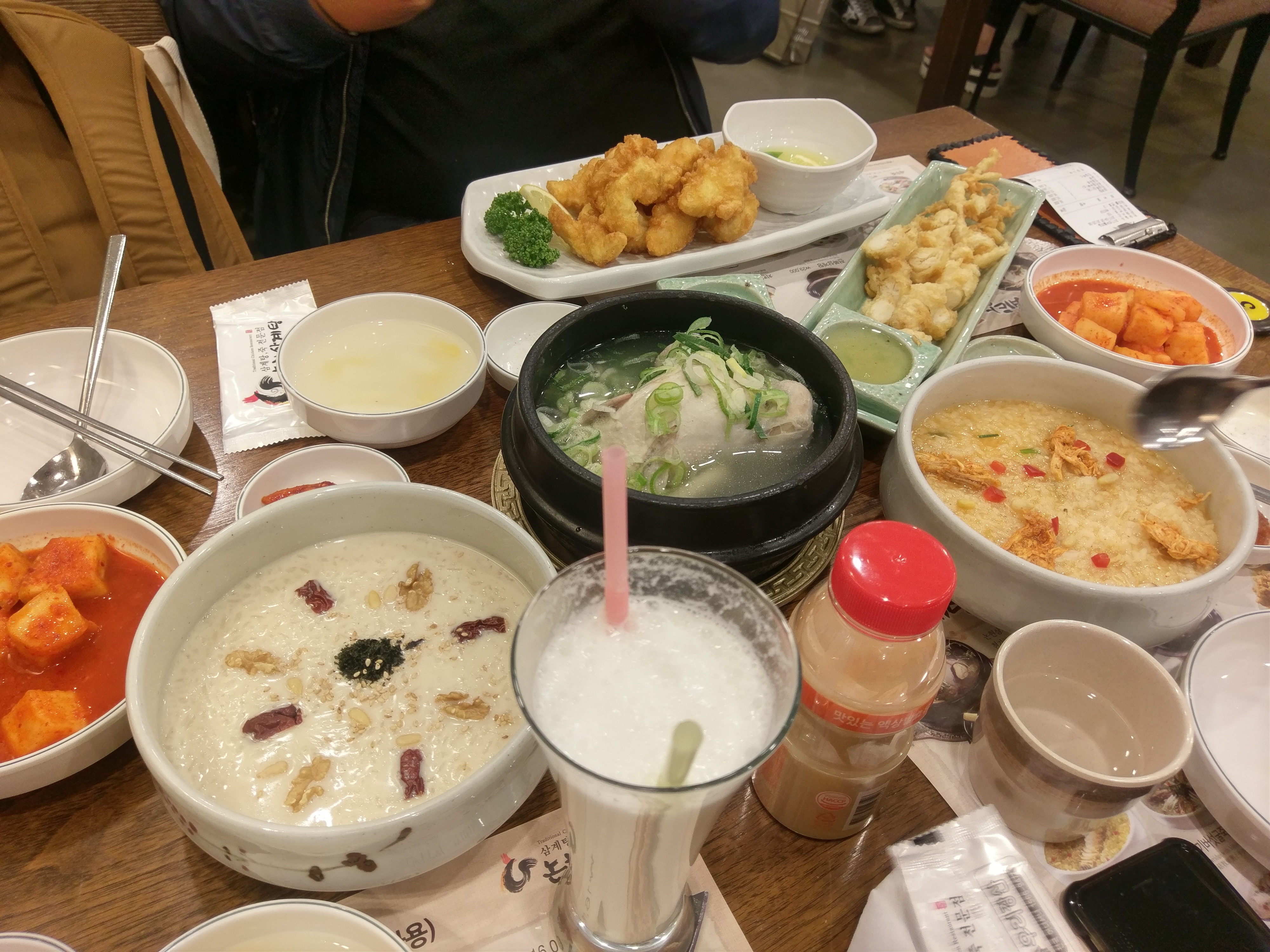 Random fact: there's a replica of the Trevi Fountain right outside of the Jamsil subway station (the one closest to Lotte World Tower). When I went to Rome, it was under renovations. Never would I have imagined that I would see it again in Seoul!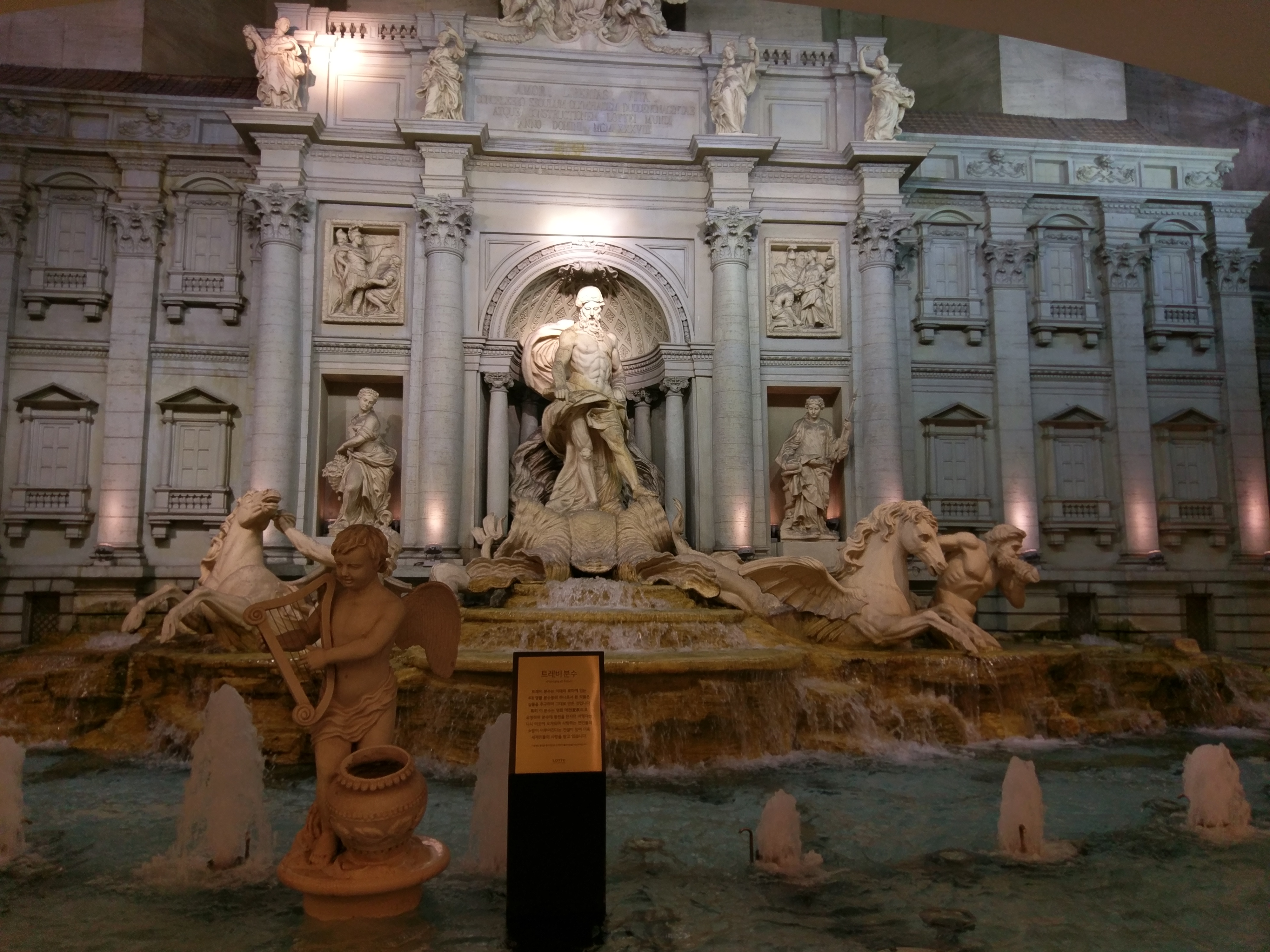 After dinner, we picked up most of our souvenirs from the supermarket in the basement. Clearly it was all food. I also picked up a pack of omija tea for myself, which is a tea made of dried magnolia berries. I tried it in a cafe at Changdeokgung Palace, and immediately fell in love with it. Koreans like those kind of flavours – the sweet yet sour taste. For example, honey lemon, honey grapefruit, lemon pomegranate… omija is the same.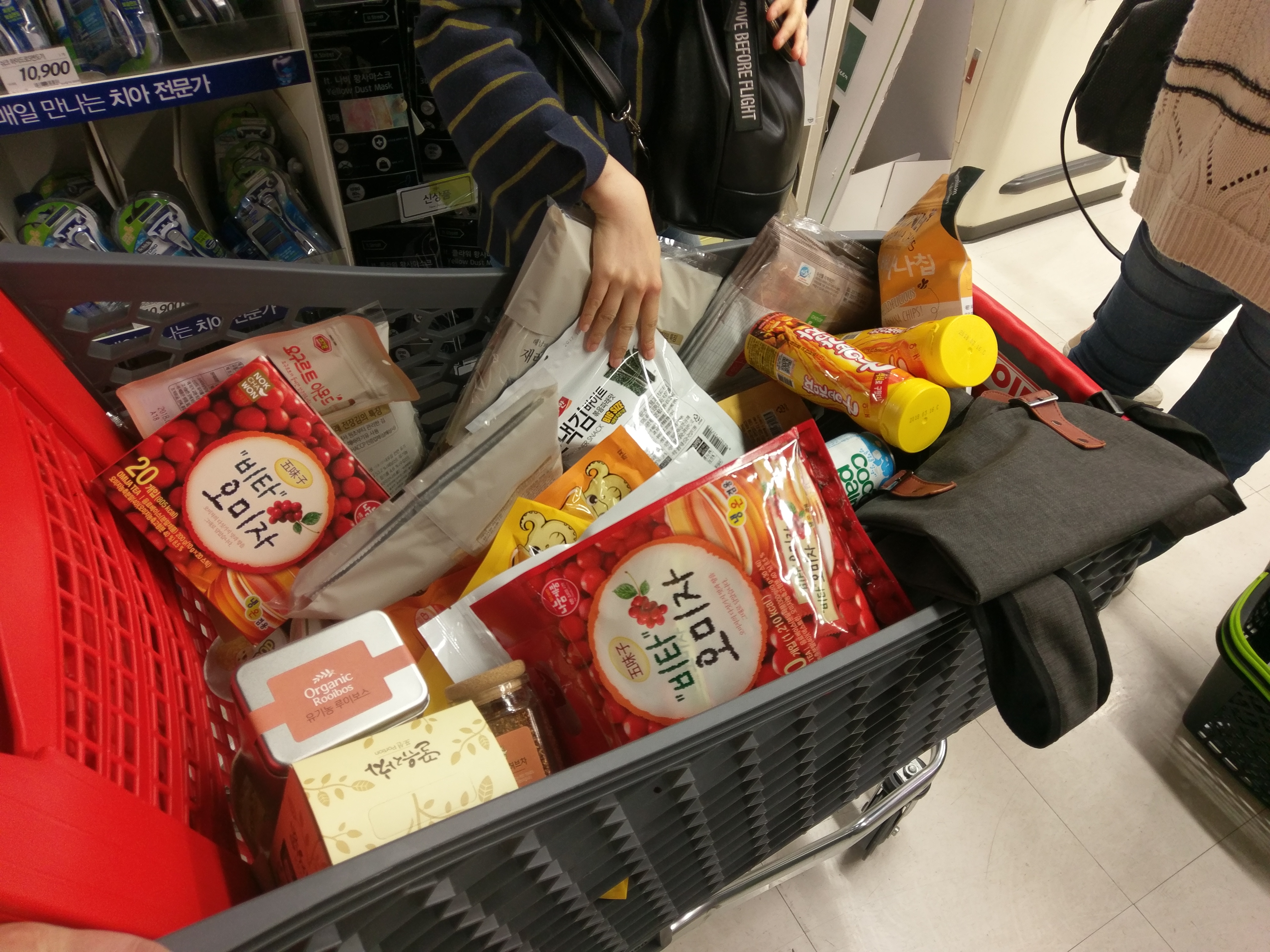 Our main mode of transportation within the city was the subway. It is extremely convenient and easy to use. On our first trip, we bought single tickets, because we didn't know how to buy the other tickets. They actually charge you a deposit for single tickets, and then there is a machine where you can get the deposit back in cash afterwards.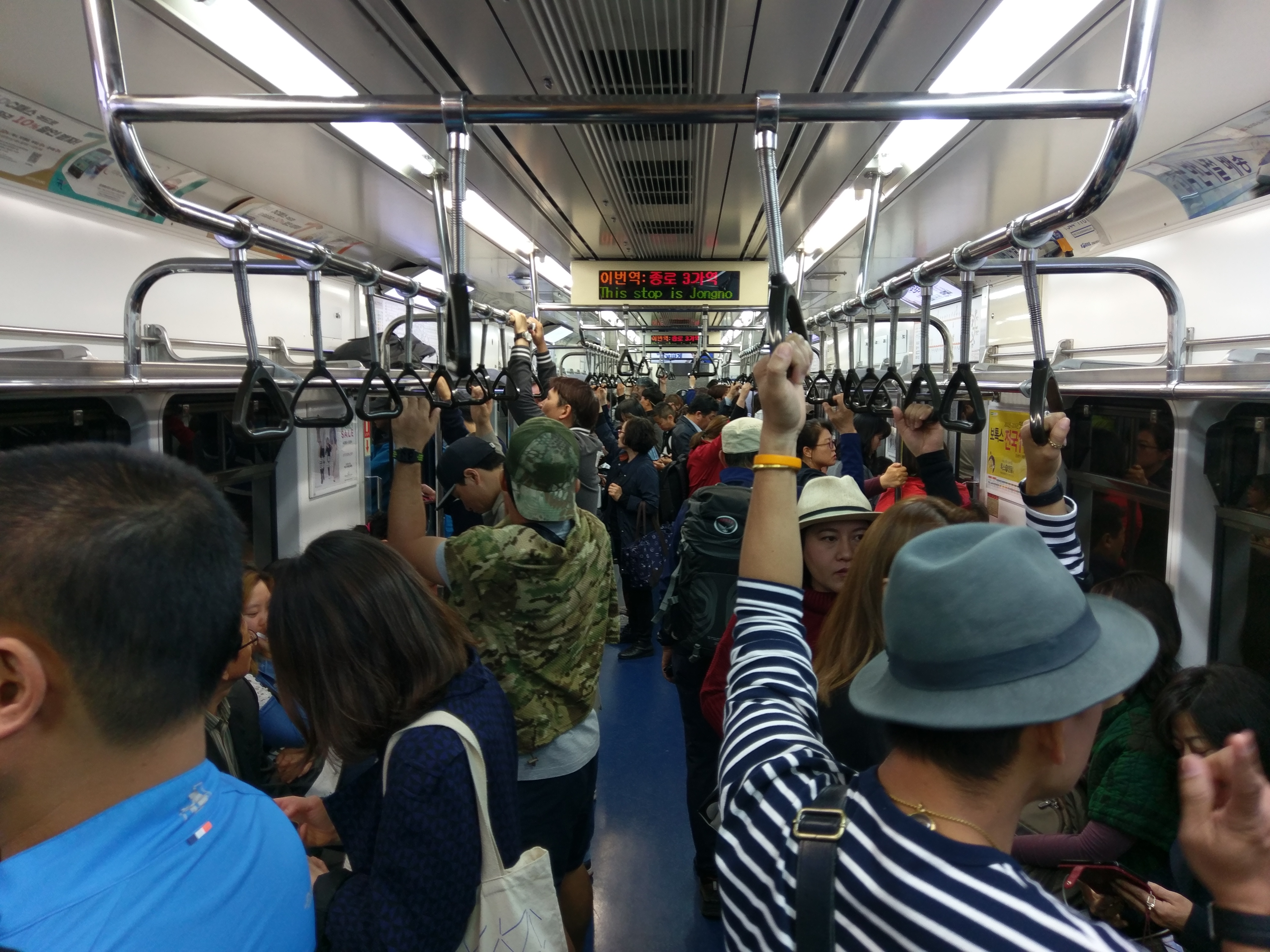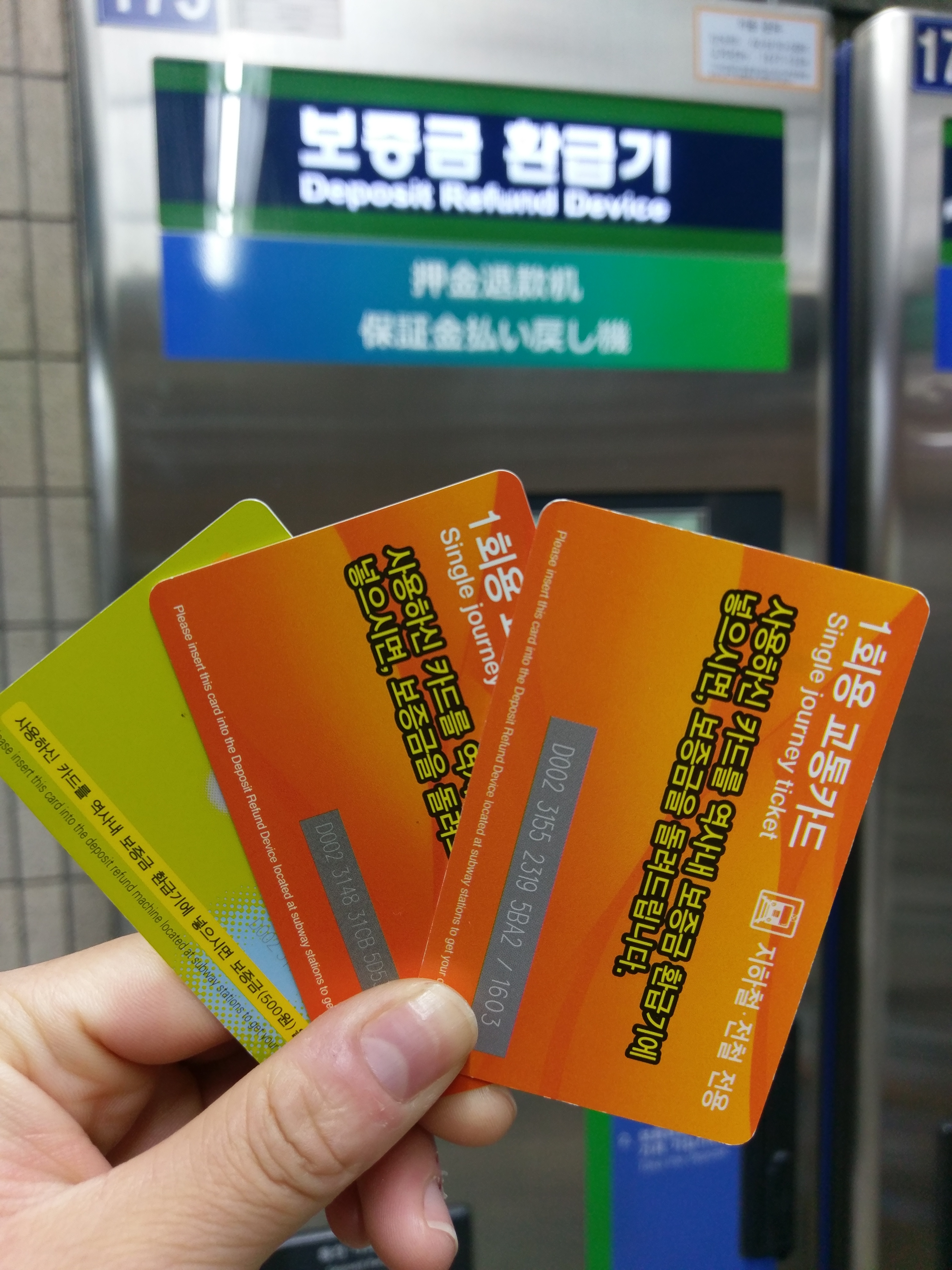 Afterwards, we found another self-serve vending machine that sells an NFC payment card – basically Hong Kong's Octopus card. You can also use it at convenience stores and those kinds of places. Again, it's very easy to use (there is an English option), and you can even choose different types of cards. We got the Line Friends one, just because it's cute.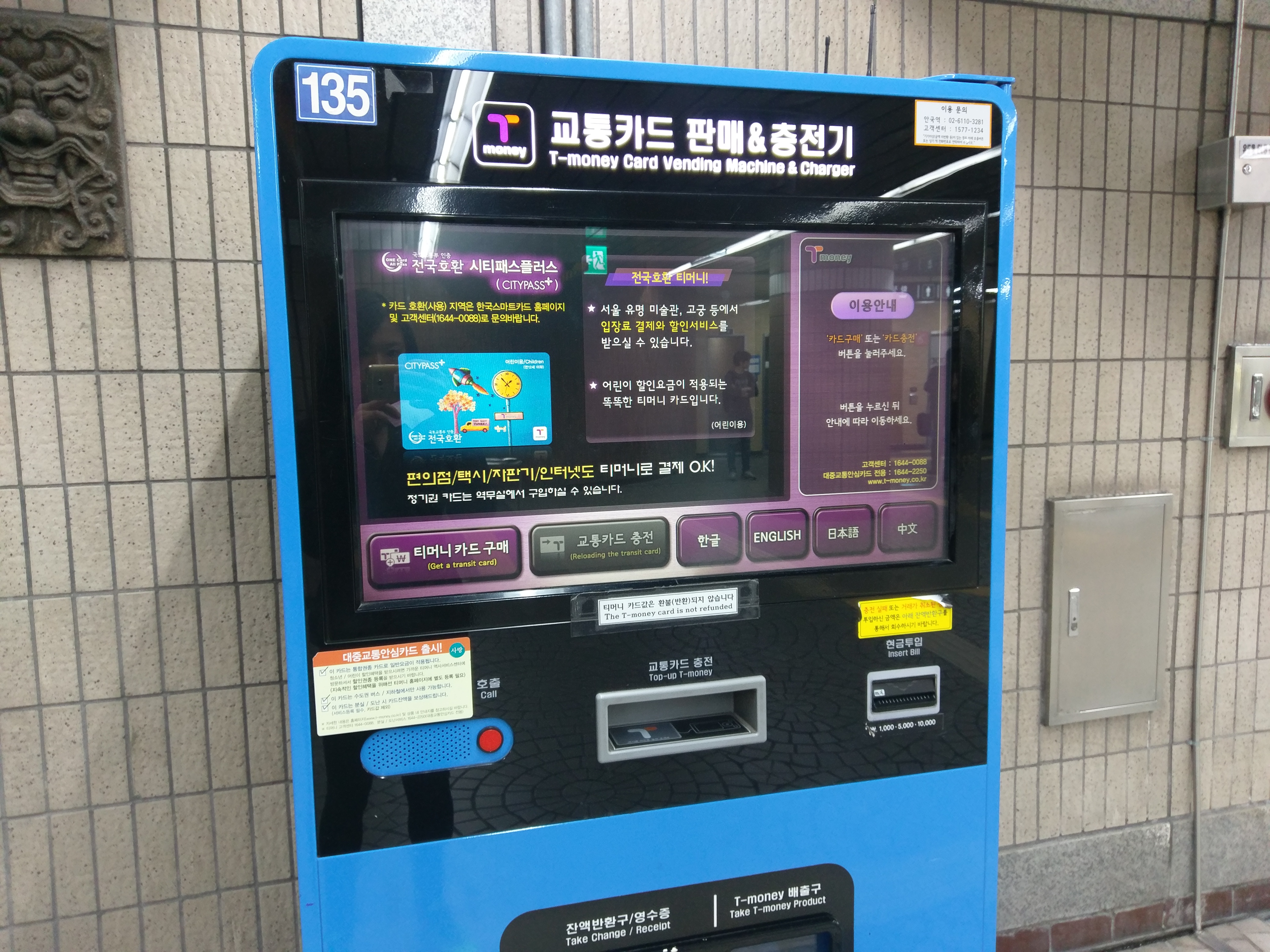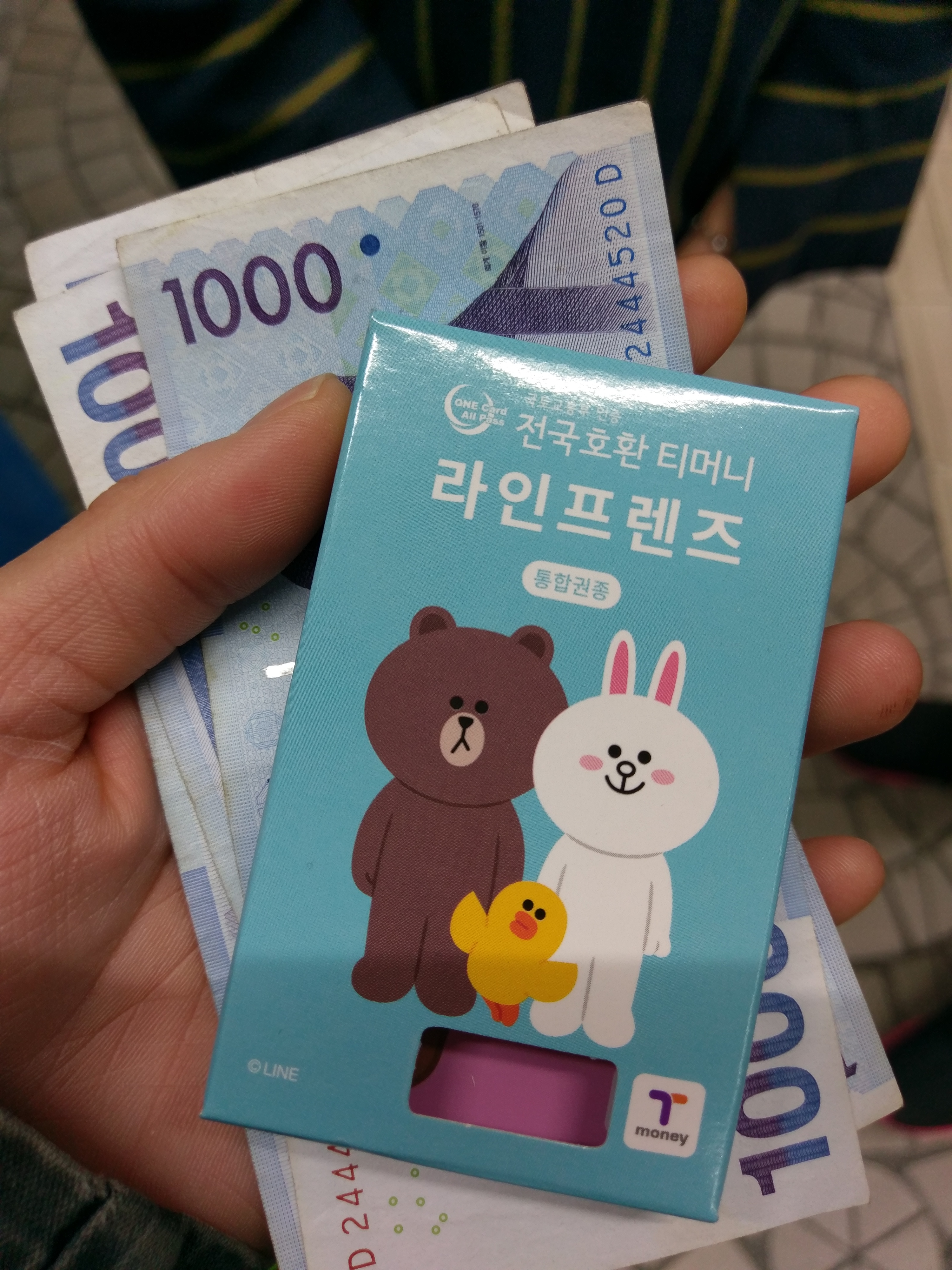 For those of you planning a visit, Seoul is extremely easy to navigate. The subway network is huge, but their lines are quite simple (as opposed to, say, New York, where trains with different destinations run on the same track and arrive at the same platform). Mandarin is a very common language, as well as English (in the main city/tourist areas).
You can also buy data SIM cards for your phone at the airport. They offer tourist plans which are pretty cheap, but you need to show your foreign passport in order to buy it. Their SIM card stalls are not hard to find at all.
There you have it – a quick-and-easy guide to Seoul. More adventures coming soon!