If I don't kick myself, I'm never going to finish the story of this adventure. I'm already thinking about a next trip to Osaka in two weeks time, too…
Soooo. Our third day was spent at the National Museum of Korea. It is exactly as it sounds – a museum. When we visited, there was some special exhibit on Buddha figures and stuff, but the main exhibit (the one that's always there) is about Korean history, starting from the origin of humans up to about 1900.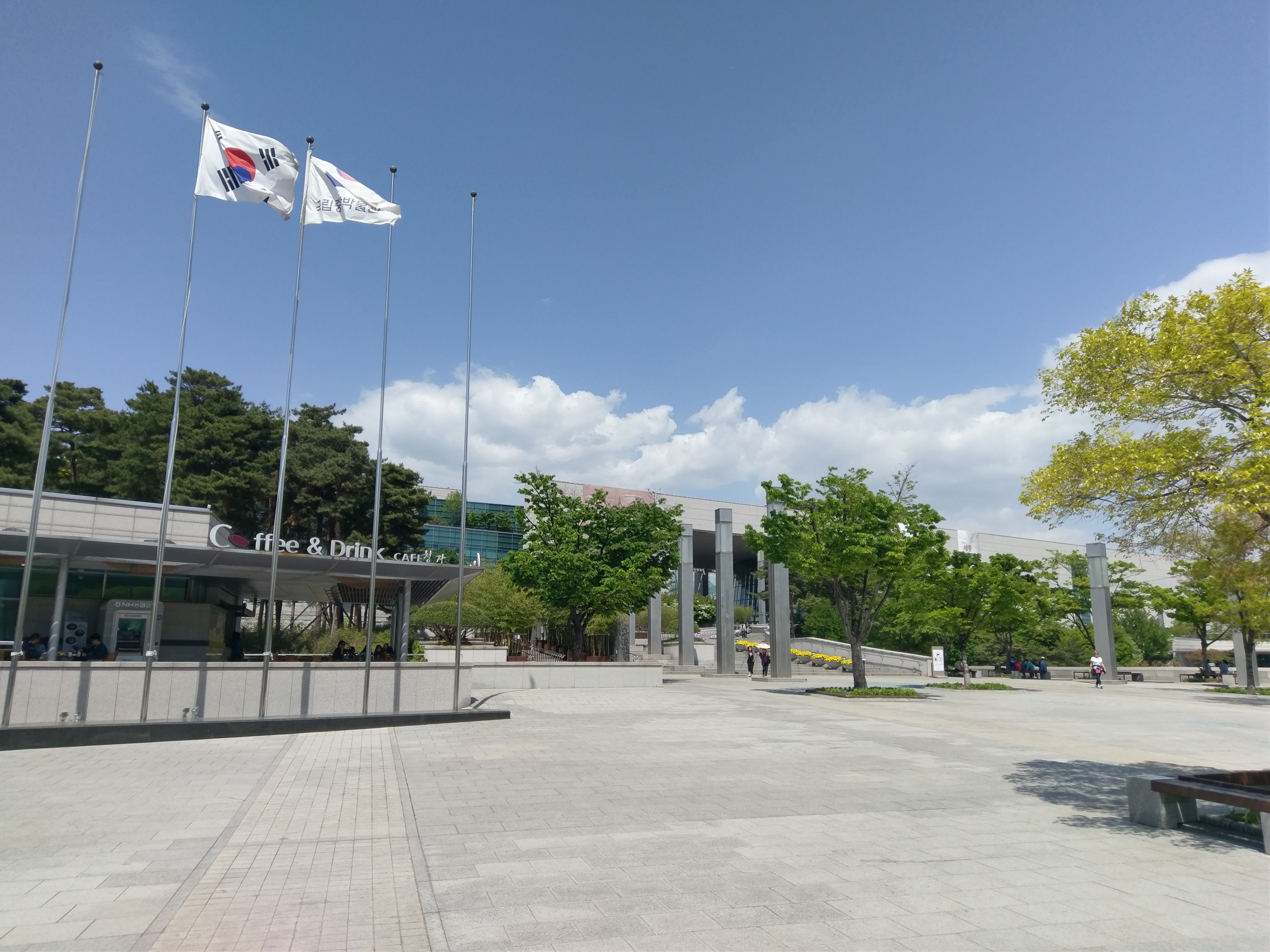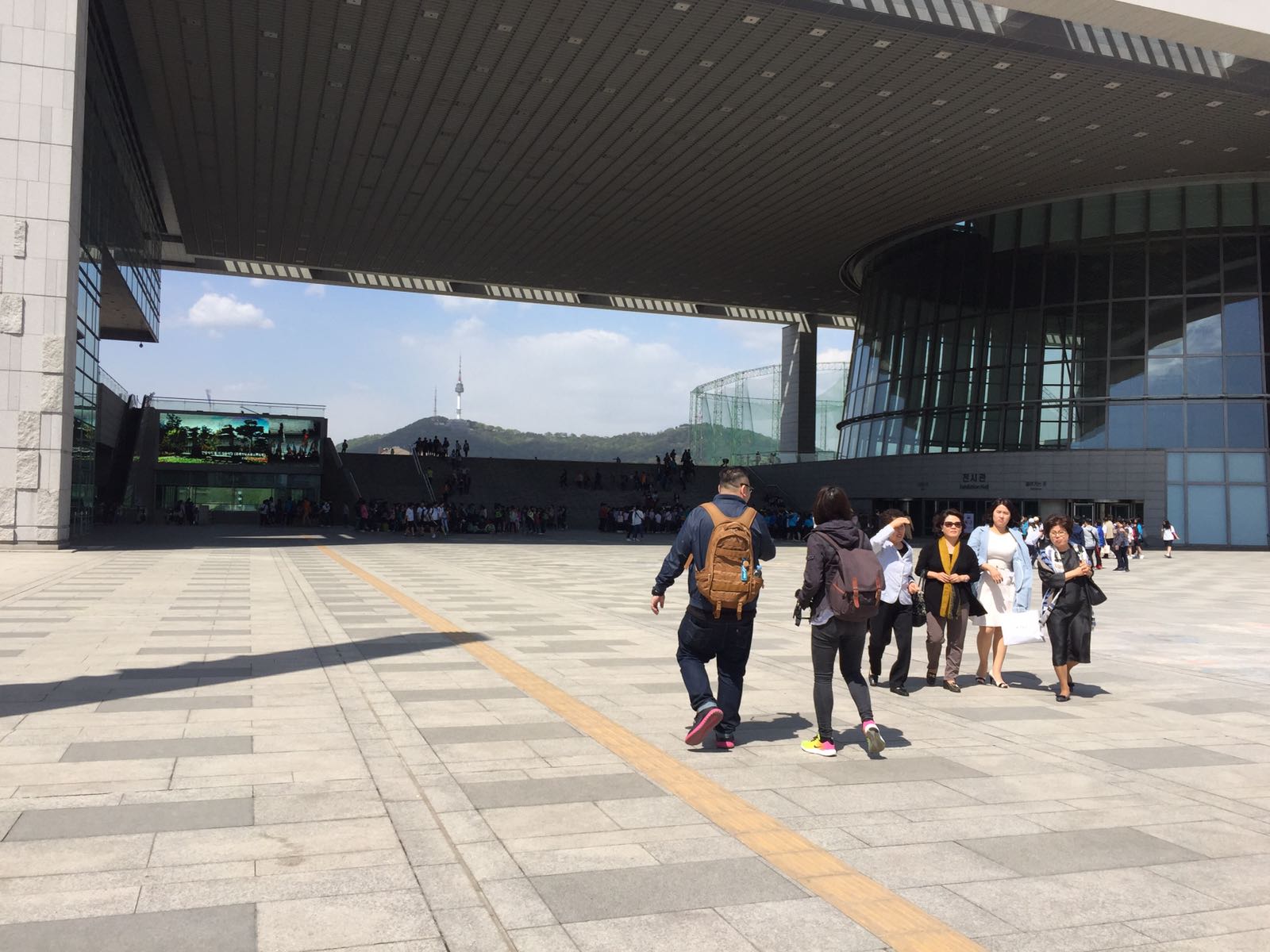 The museum is free. I suppose they want to encourage more people to go visit? I've also encountered similar practices when I went to London and Haikou. And the content of these museums are all quite similar – it's about the history and culture of the local area.
What can I say? It's a museum. The building architecture is magnificent, so that's a plus. We each took our own time walking through the exhibit halls that interested us the most. My friends were into the sculptures and artwork, while I liked to read and learn about Korea's history.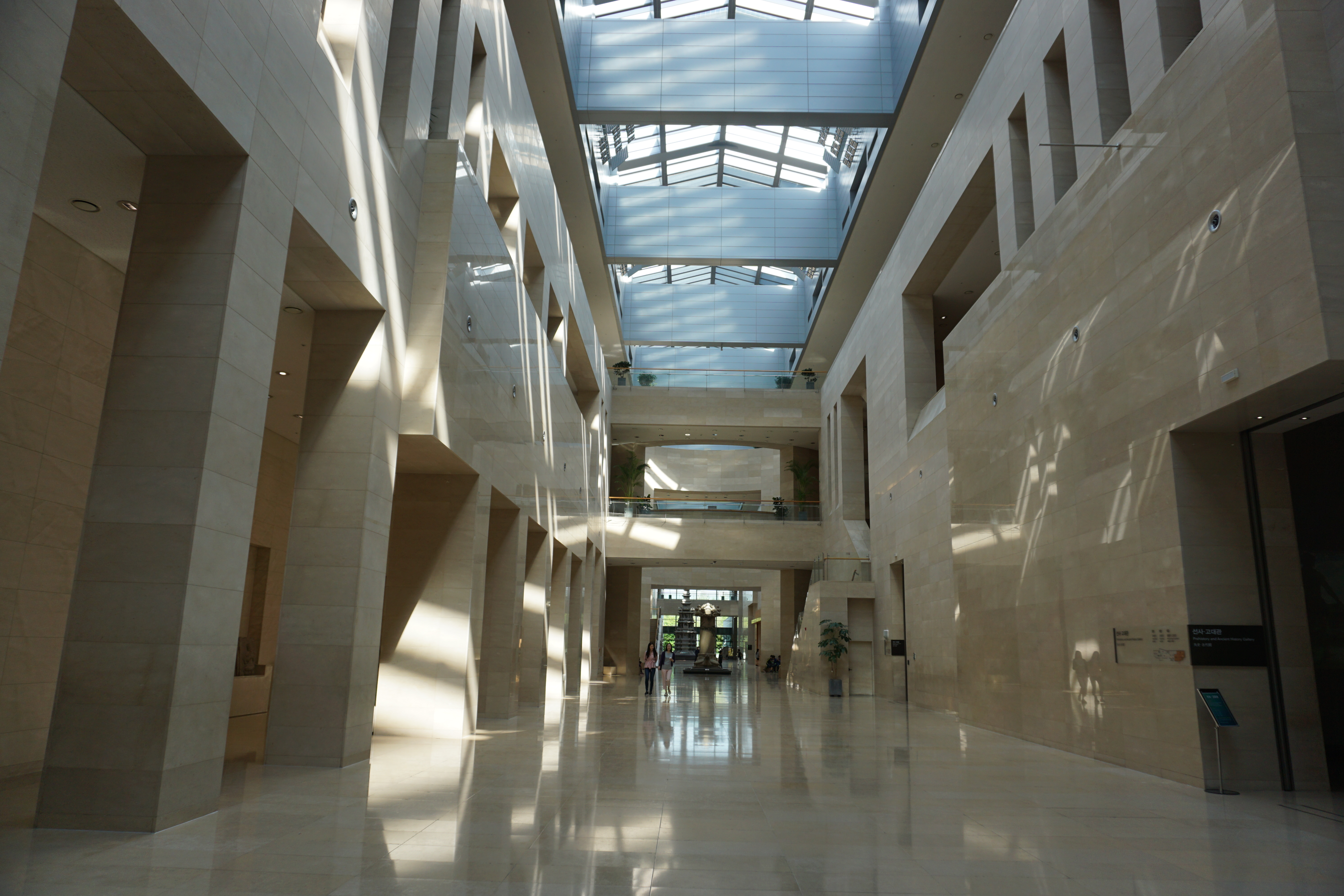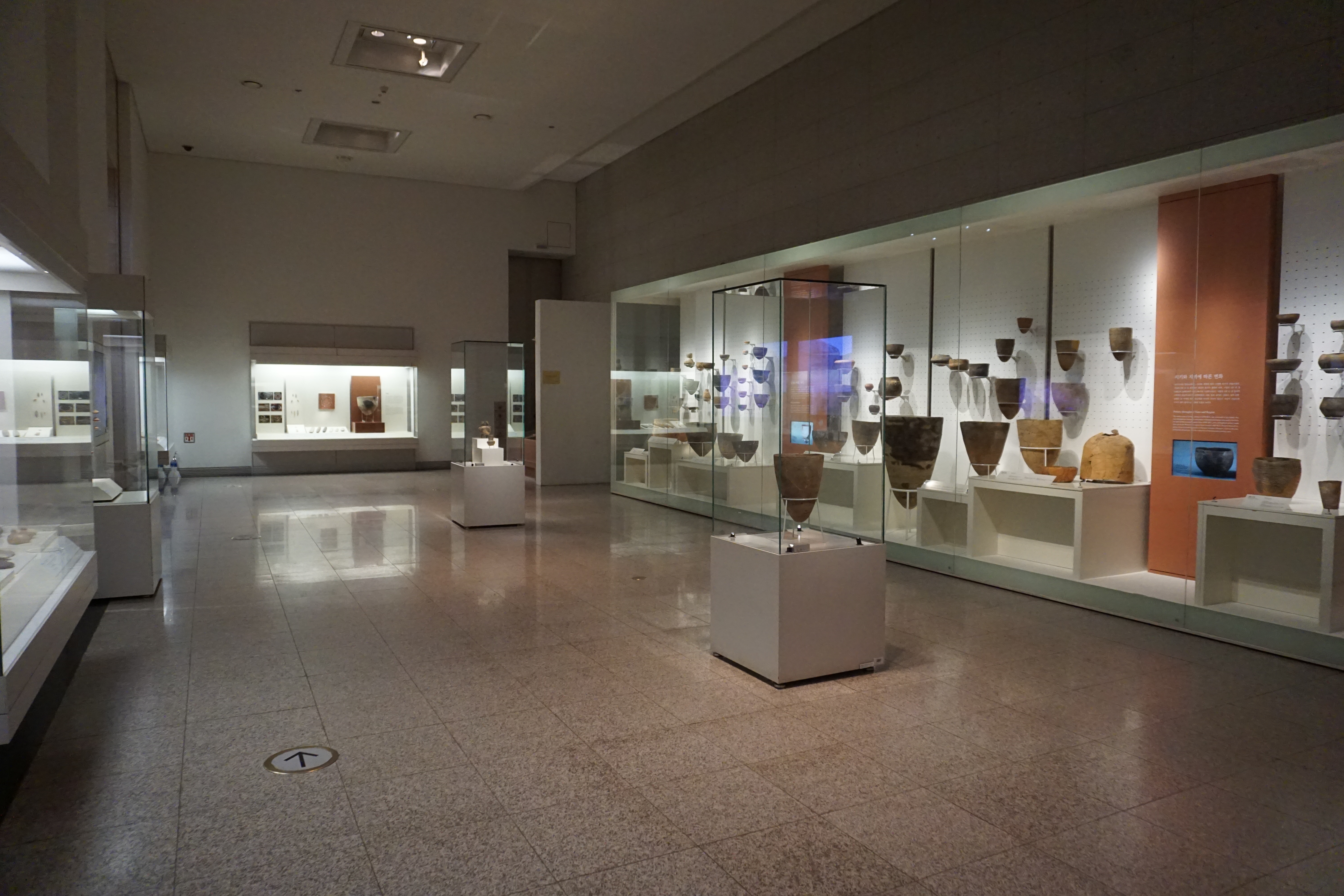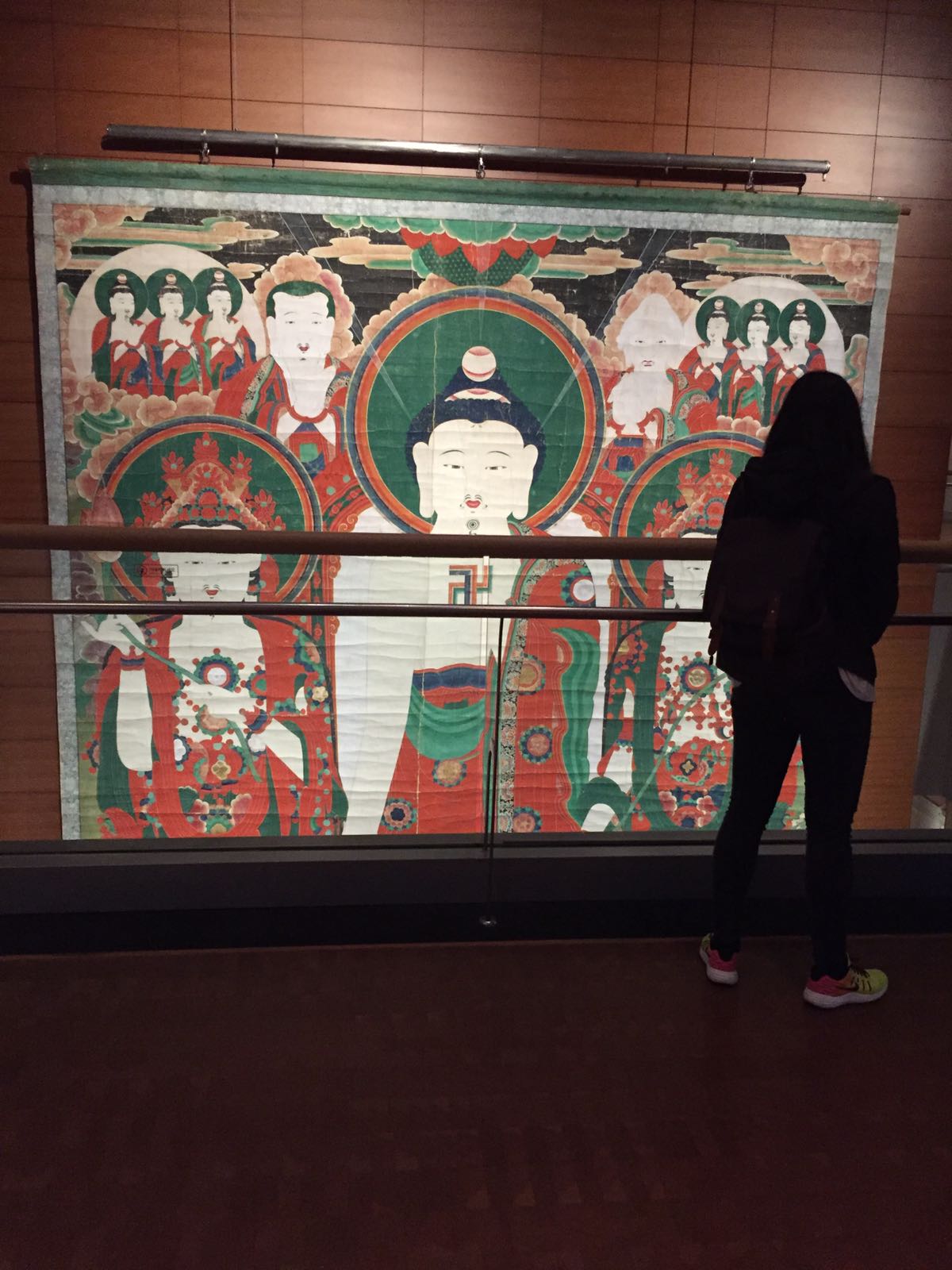 I read a lot of things, but as with most museum visits, it's impossible to actually remember anything. I guess the gist of it is that Korean history is pretty much like Chinese history… it comes from a very very long time ago, separated by dynasties and filled with lots of warring. In fact, Korea even has their own Three Kingdoms era.
One of the things that caught my eye about this museum was that they have special stations for people with visual impairments, so that they can still interact and learn. For example, this replica sword: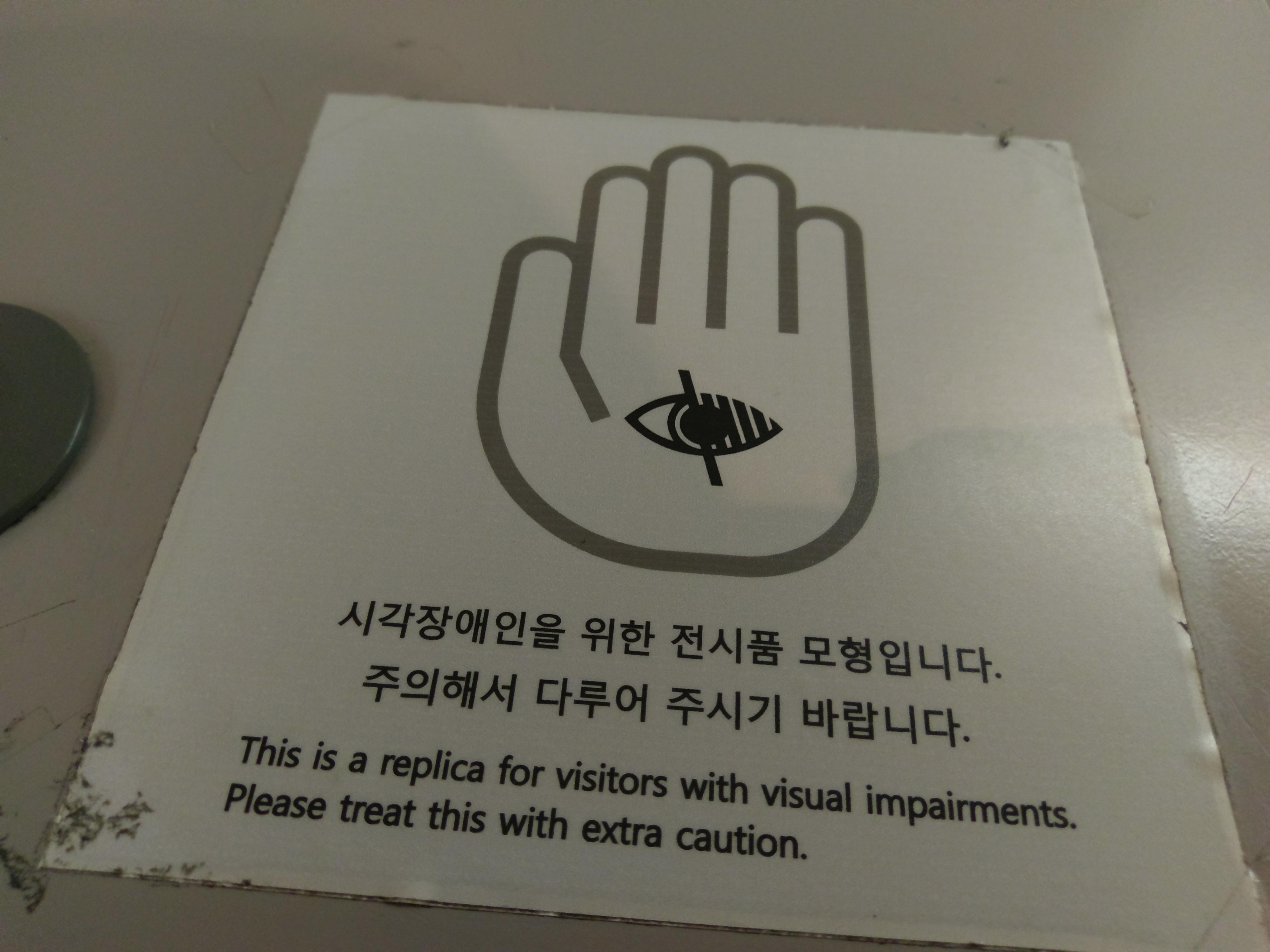 I thought that this was quite creative and thoughtful, and definitely made this place stand out to me as a museum.
After spending an afternoon here, we went over the the Myeongdong area, which is like the main area of Korea that everyone goes to visit. This is where all the shopping and food is. The streets are lined with the same beauty stores over and over again (as I mentioned last time), as well as many no-name brand clothing retailers. There are restaurants and cafes all around the upper levels, but also street food along the main street.
We actually got off one stop early to walk past the Namdaemun Market first, but we were finished here pretty quickly. It is similar to Myeongdong, but without the 'shops'… I can only call them stalls. It reminds me of the Ladies Market in Hong Kong, except with a Korean twist to it.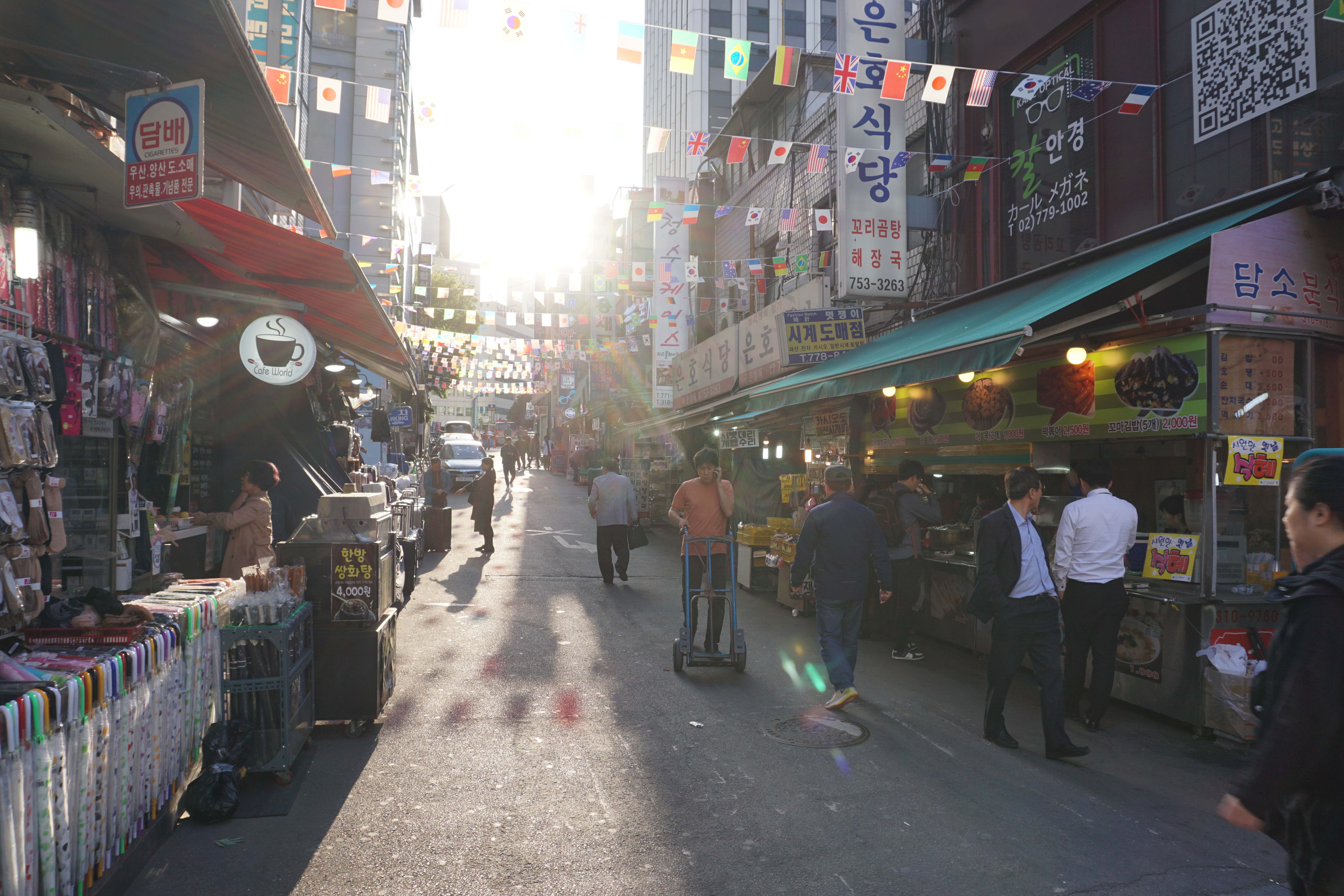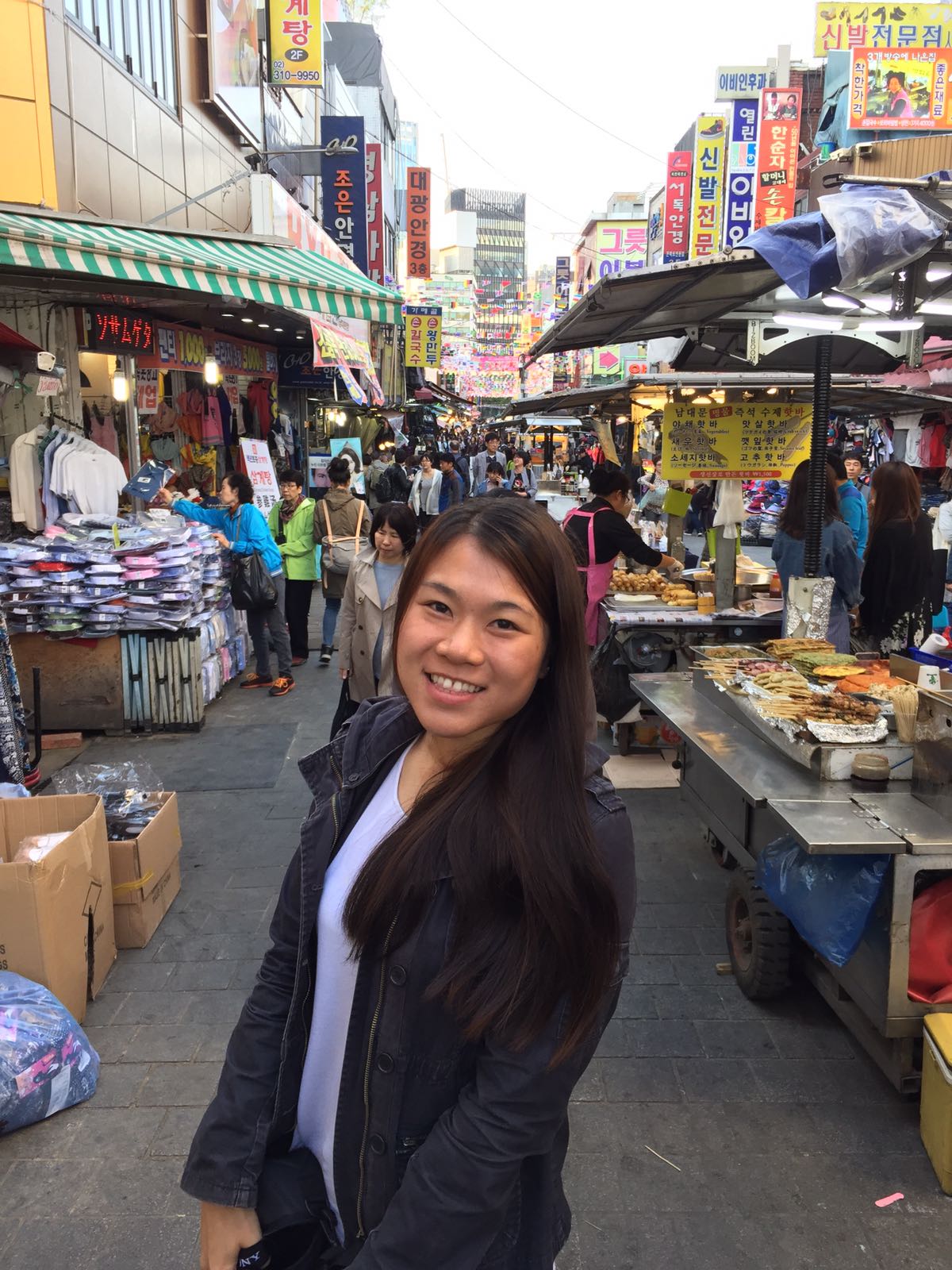 In comparison, Myeongdong is much more modern. The streets are polluted with light from the hanging signs. Everything attracts you to walk inside and at least take a look.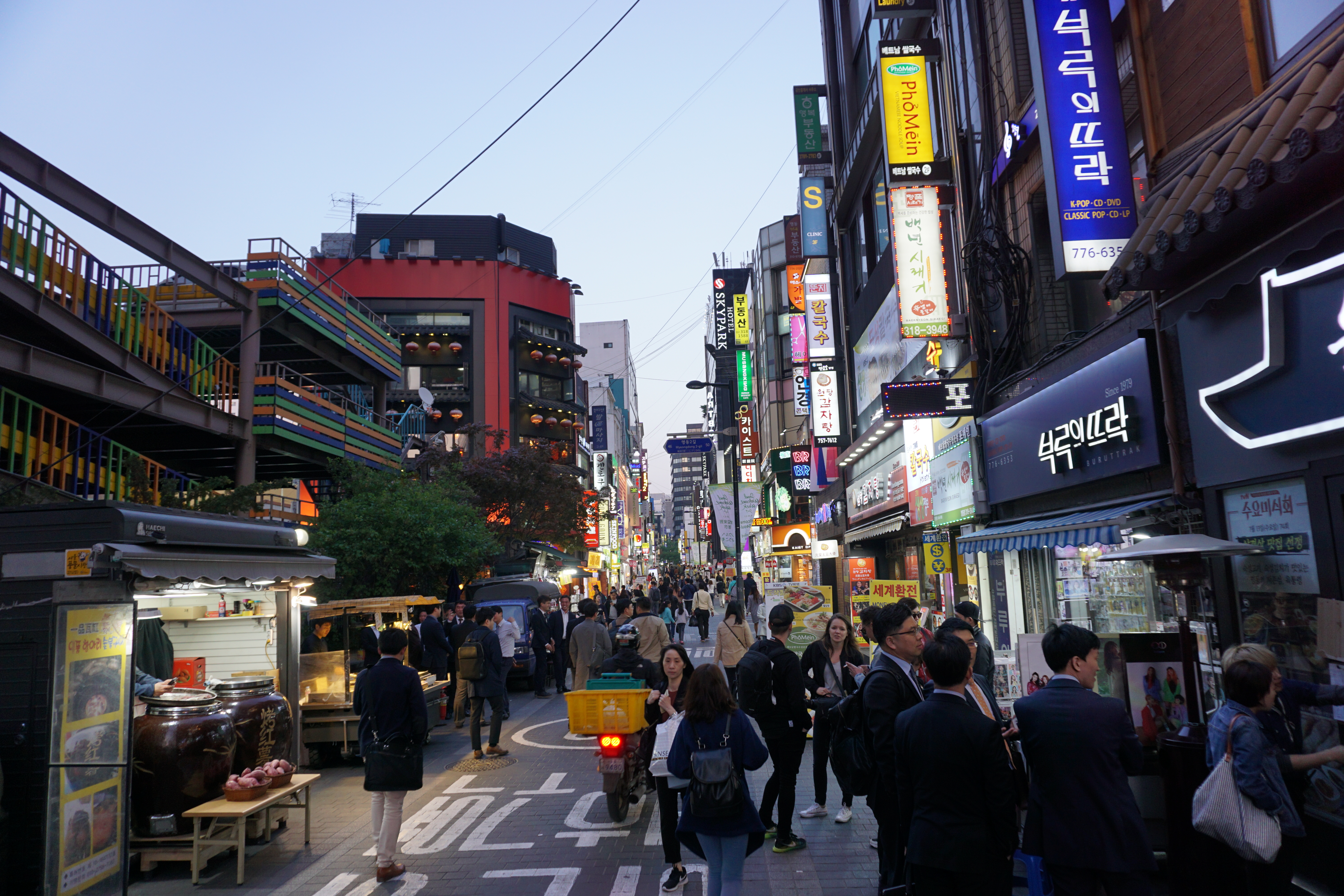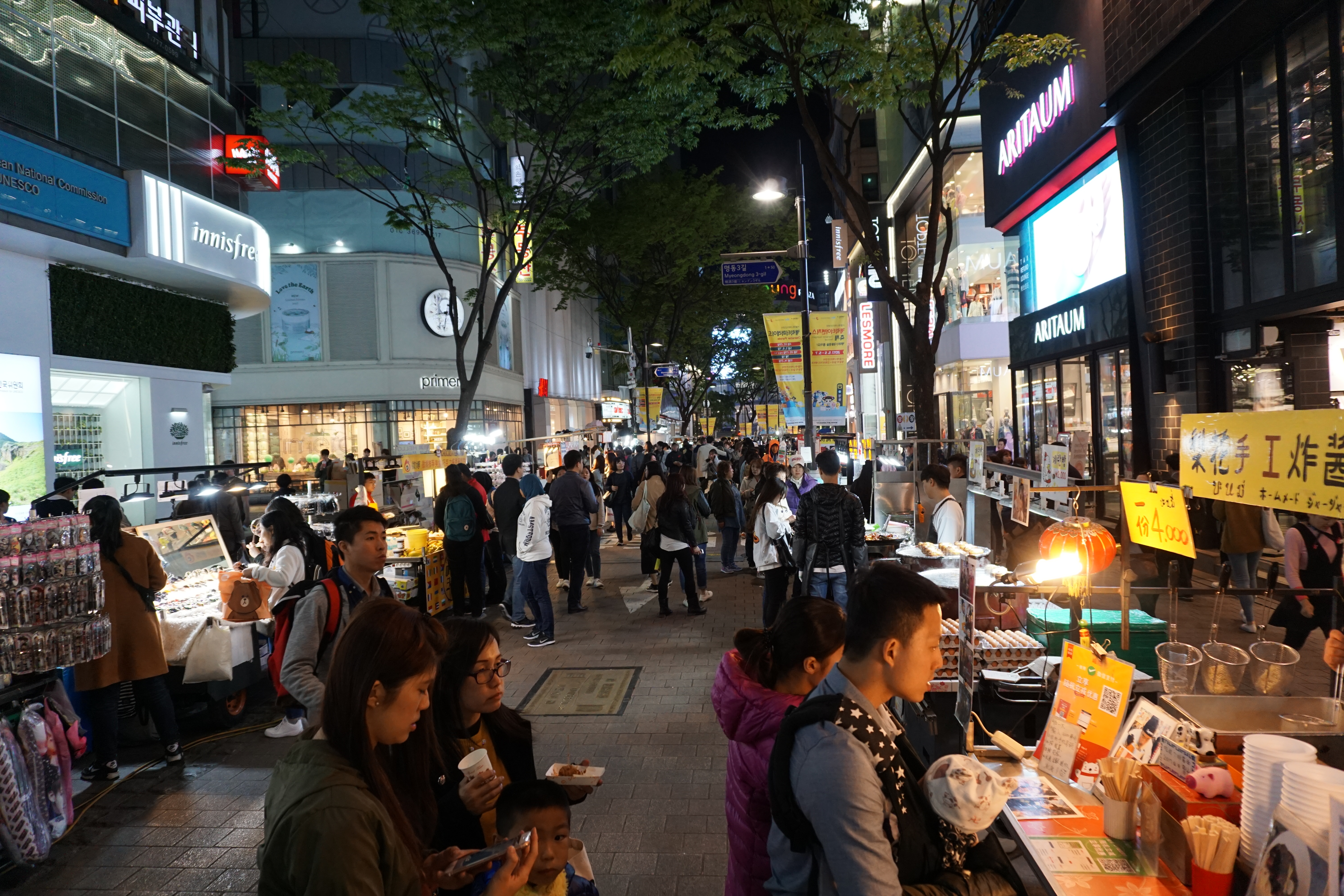 I still didn't buy much. I'm used to my adventures being with just a camera and a backpack. We got a bit of street food, then sat down at a BBQ pork restaurant for a meal.
These kinds of restaurants are also part of the 'must-try' in Korea. You order meat literally by the piece, and it is cooked in front of your eyes. You can cook it yourself, but usually with the more expensive meats, they will help you cook it for at least the first little while (I guess they're afraid you'll ruin it if you don't know what to do). The locals like to pair this with alcohol. Actually, they like to take everything with alcohol. We just got a side of buckwheat noodles.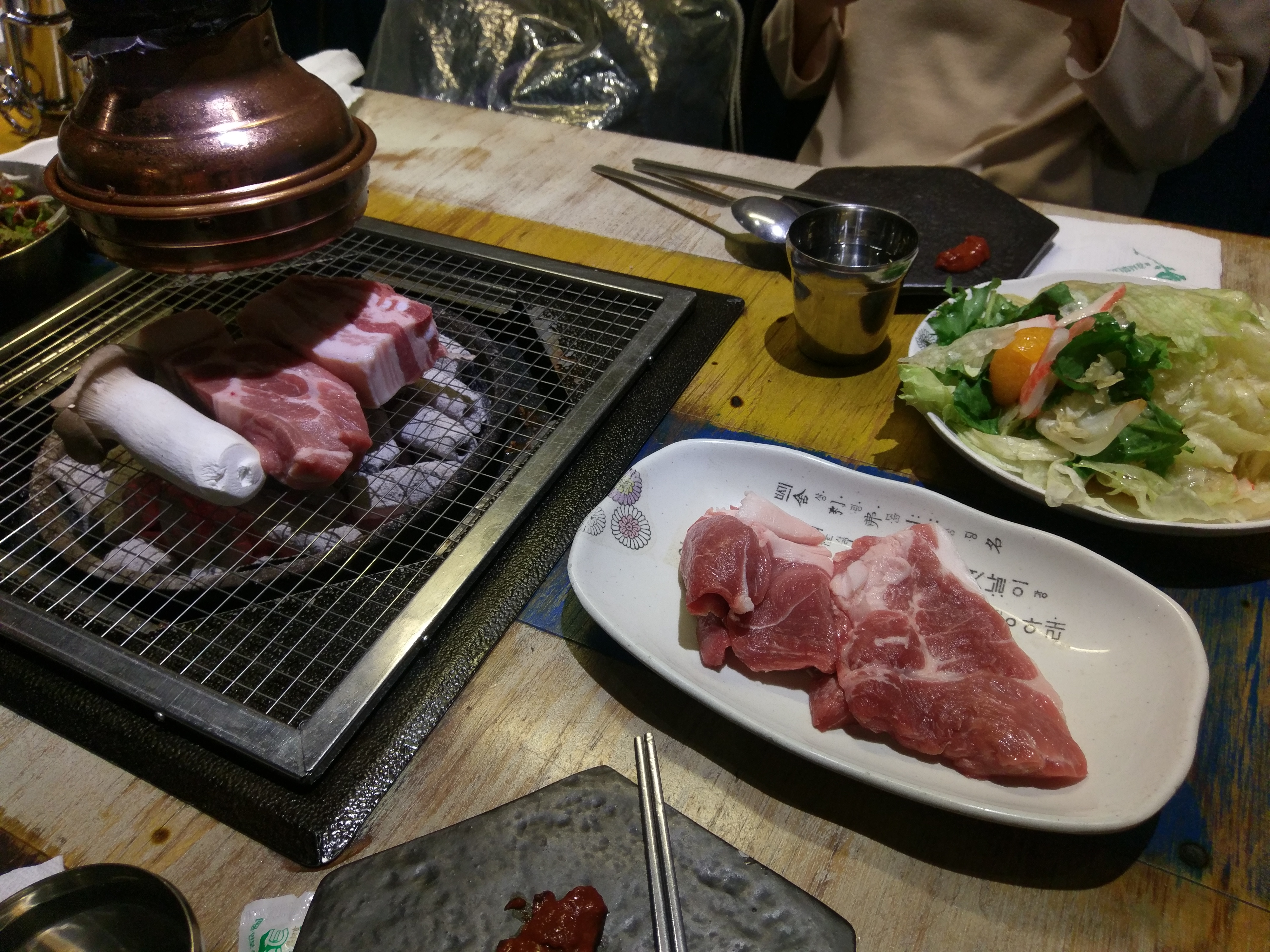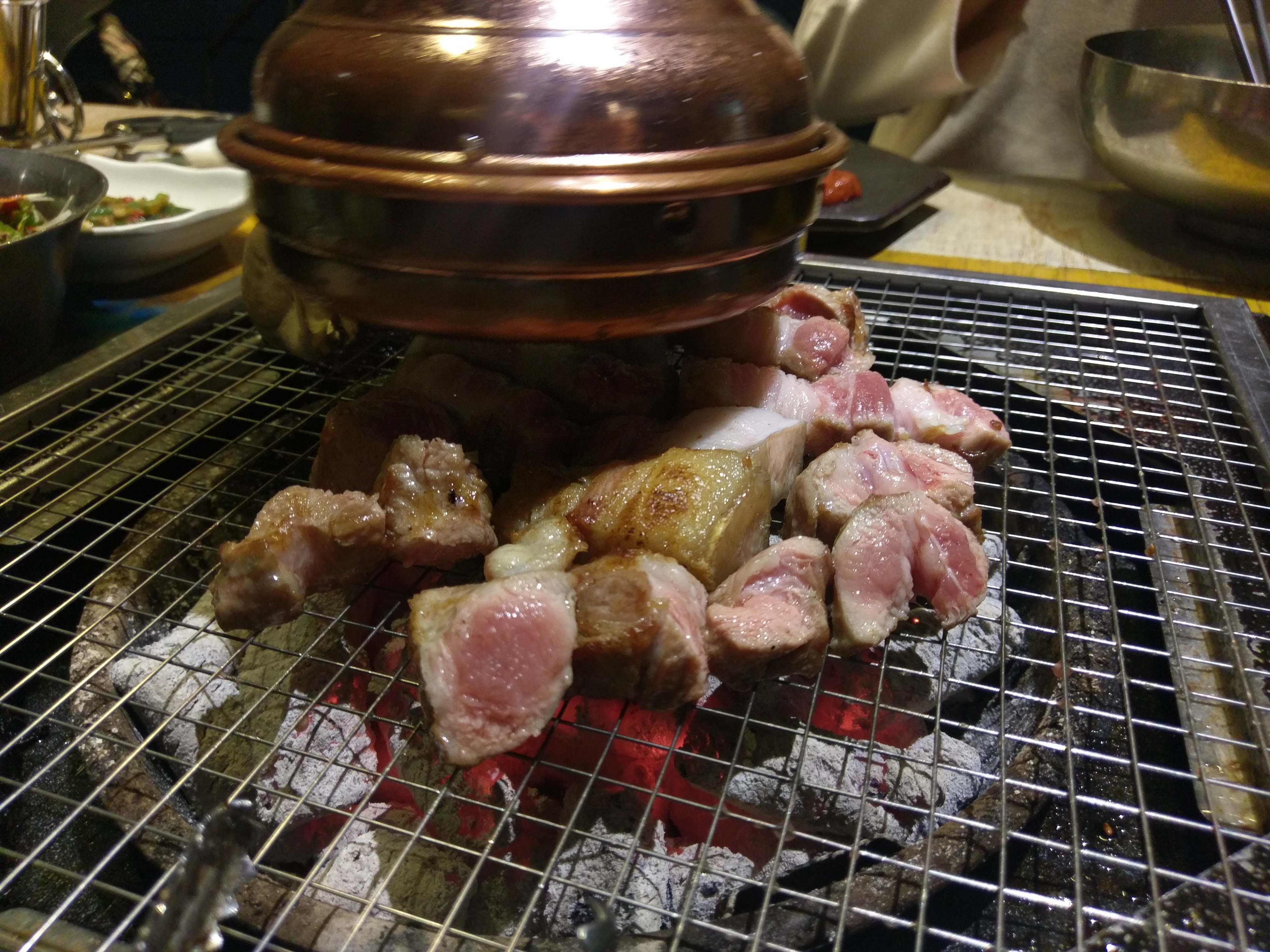 Myeongdong is where you feel the city as lit. Dongdaemun is for late wanderers, but the atmosphere is not like how it is at Myeongdong. This place has the buzz of excitement that you can feel in the air.