At this point in our Korea trip, we were (1) pretty tired and (2) somewhat convinced that we most things were the same in every neighbourhood. Lots of my friends told me that Korea is heaven for shopping, but that didn't seem to be the case for me (or maybe I'm just not into shopping). So with one last day to spend in Korea, we actually didn't have any concrete plans.
We originally were going to head to Ehwa Women's University to see what they have there. After some debate, we ended up going to the Sinsa district of Seoul. It was, again, the same stores and things, but just in a different style and format. Instead of bright lights and a lively atmosphere, it felt more like the outskirts of downtown. It was clean and organized, but not striving to be outstanding. In fact, it felt a lot like some parts of Kobe.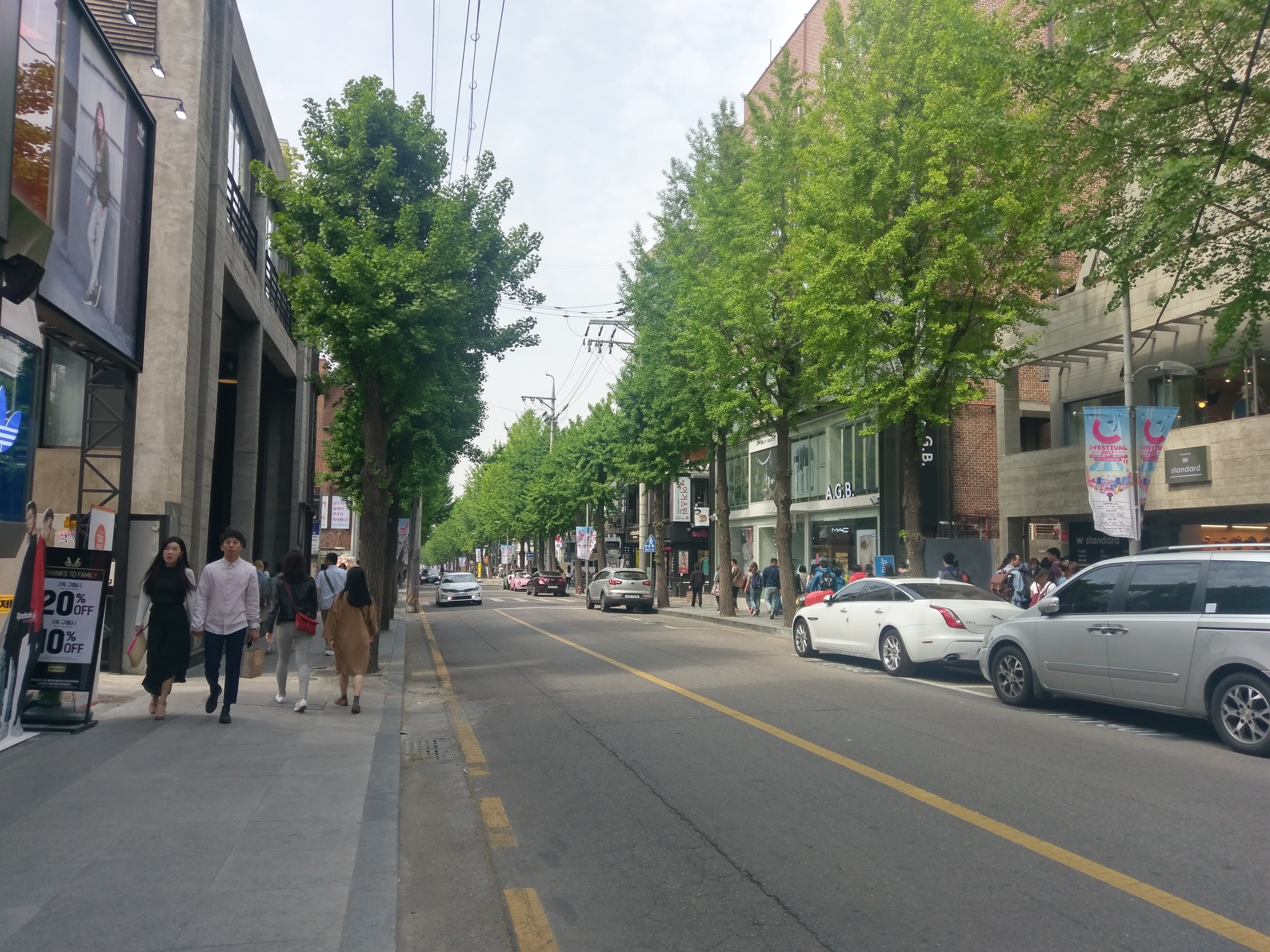 Random observation while we were in this neighbourhood: some cool car storage that works like a ferris wheel. I remember being quite amused at these types of things in Japan as well.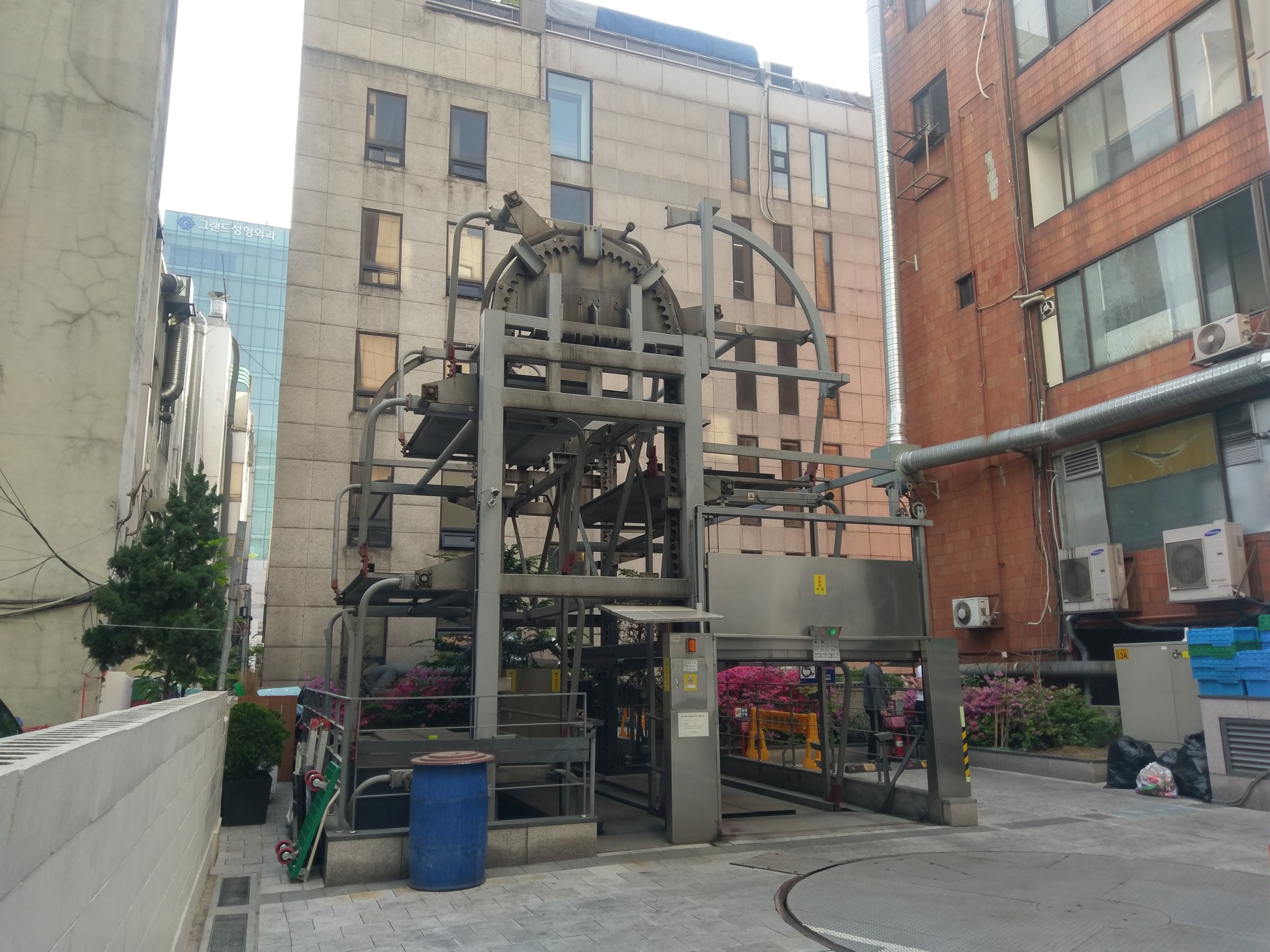 The highlight of this area (for us at least) was the Line Friends Store and Cafe. There's actually more than one of these in Seoul, but since we came all the way to this neighbourhood, we may as well sit down here as well.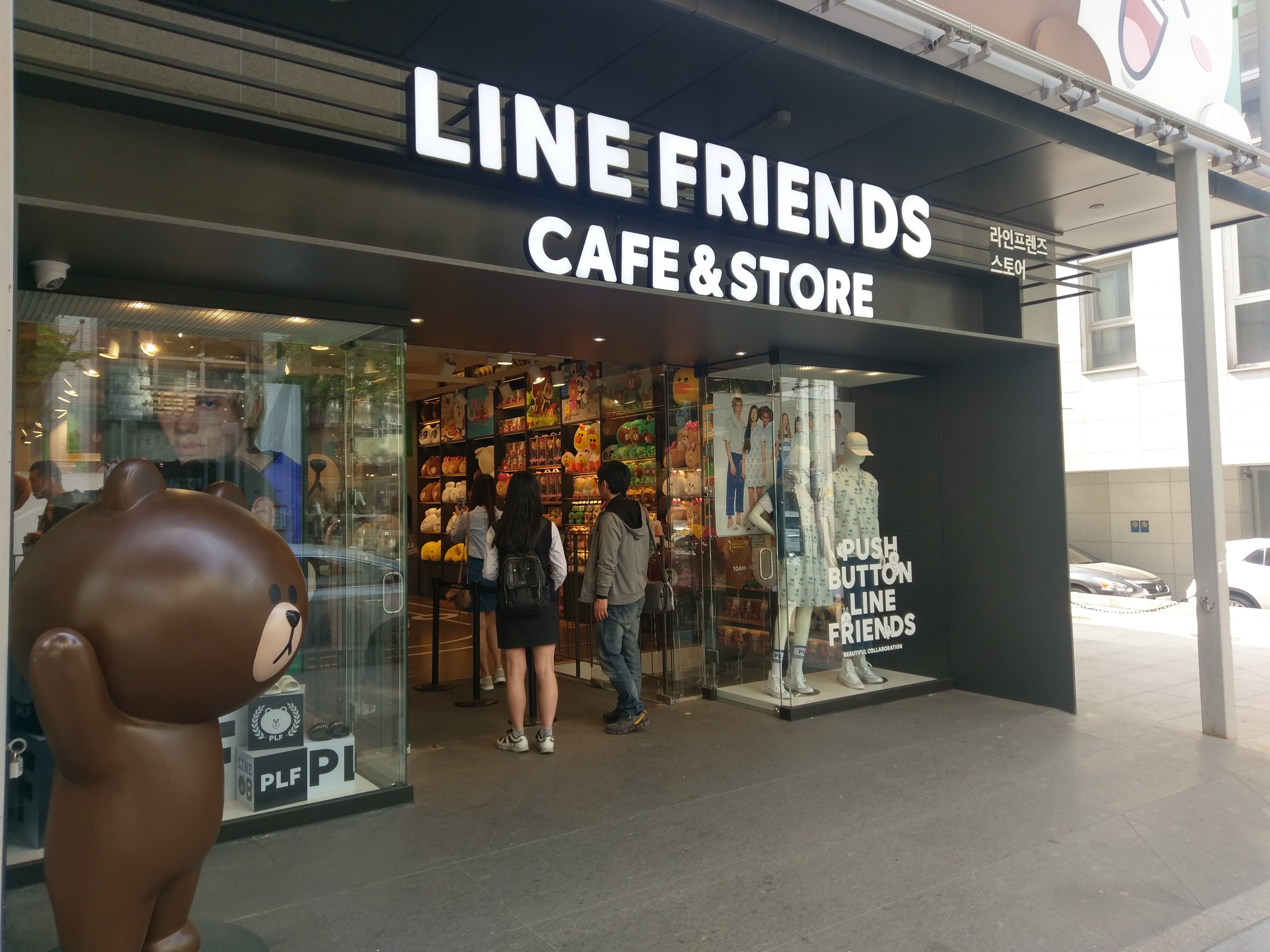 Inside, the entire store is full of Line Friends. What can I say? It is extremely cute.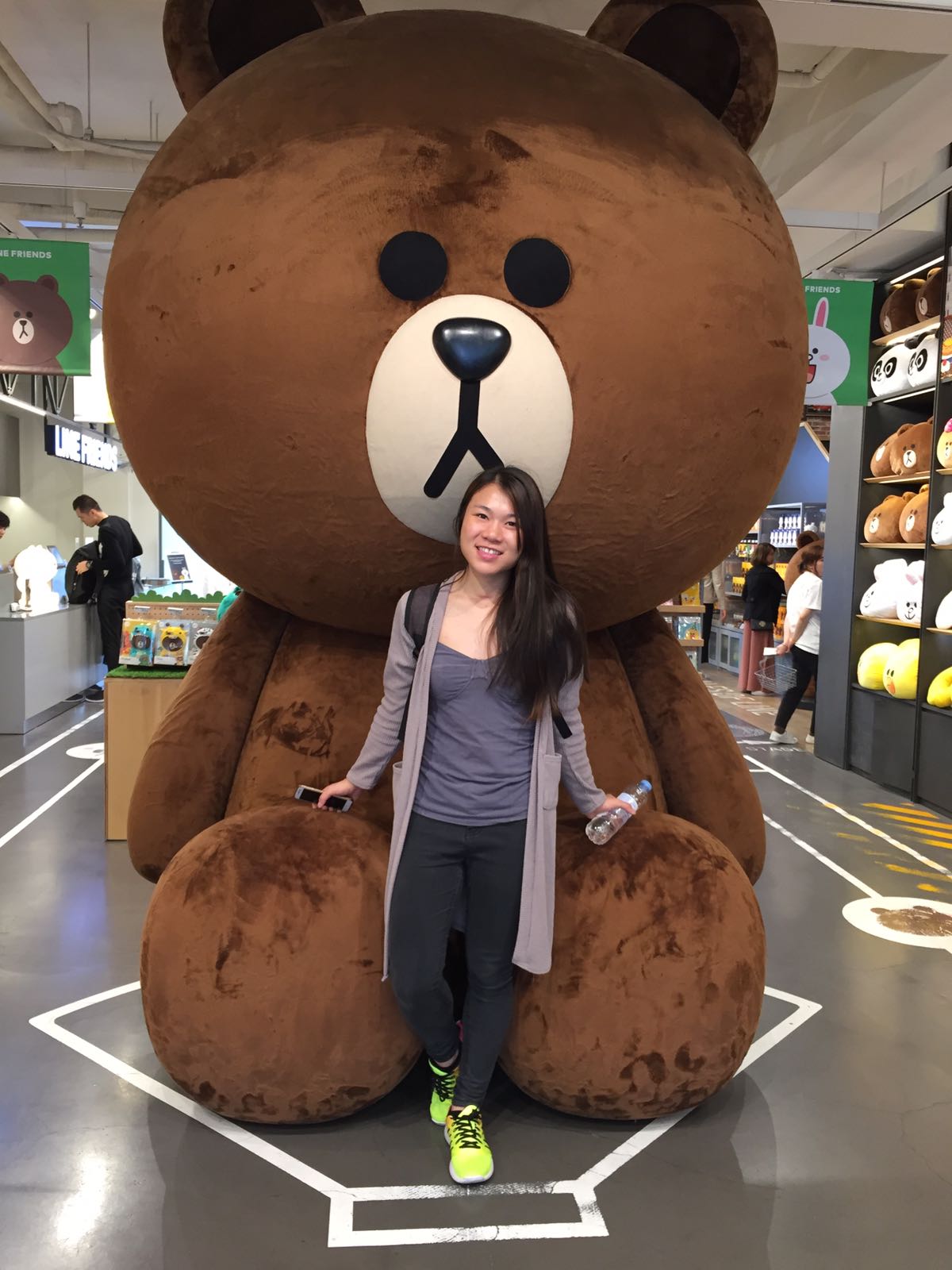 Half of the basement floor is dedicated to the cafe. We ordered an afternoon tea and took our time with the food here.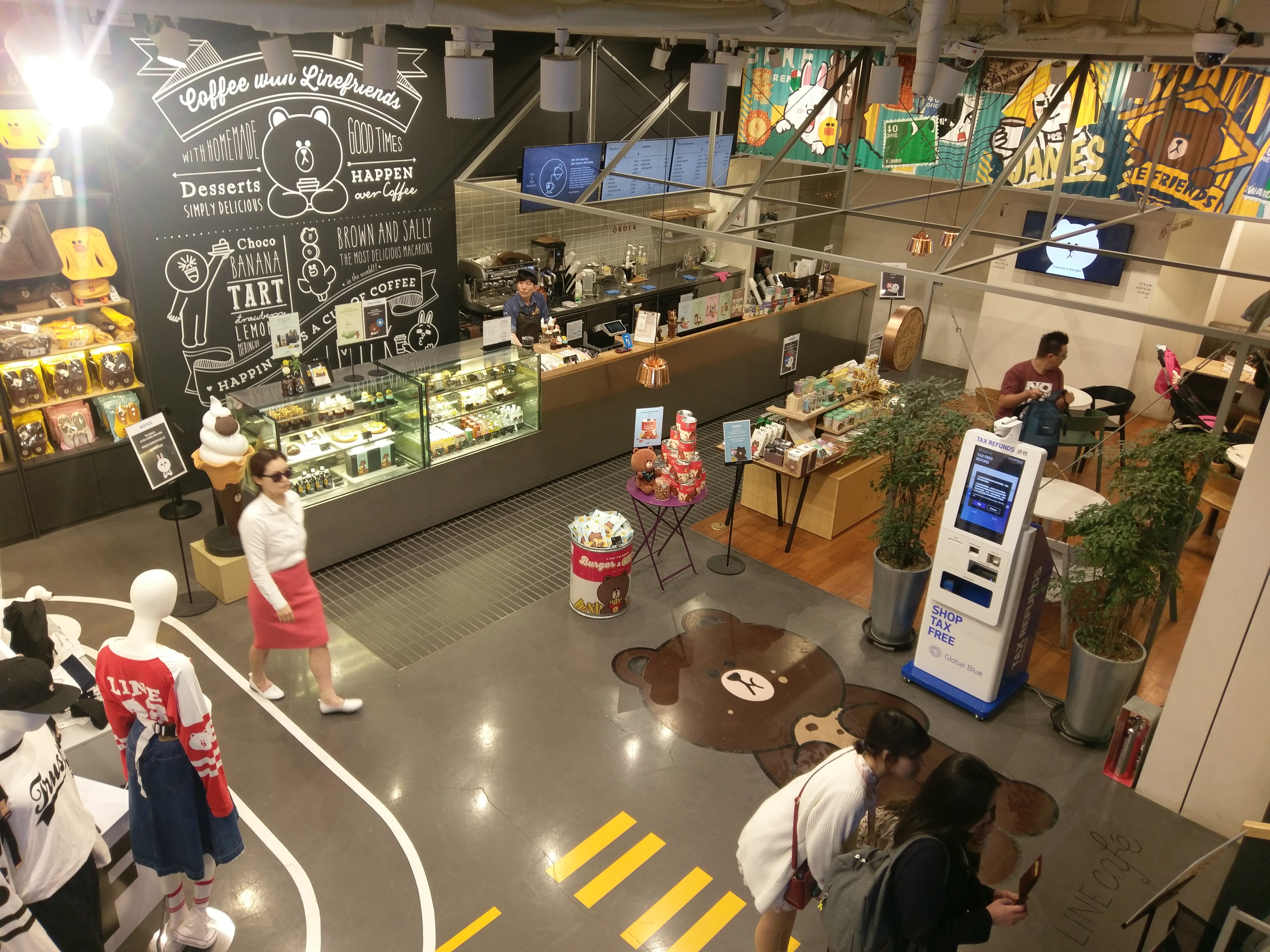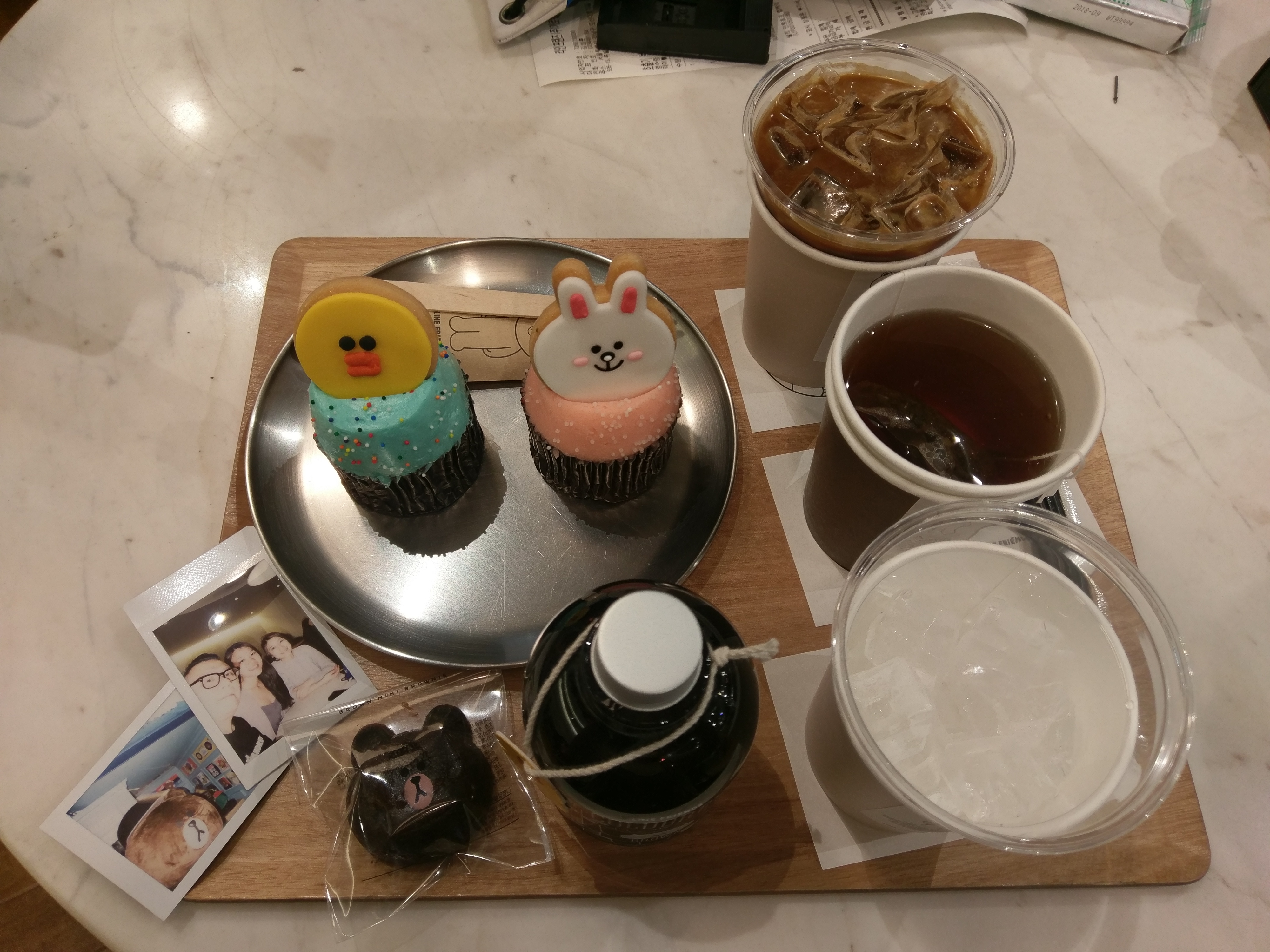 Afterwards, we went to the top floor, which is an entirely for photos. No products are on display or being sold here; just lots of people taking cute pictures with cute stuffed toys.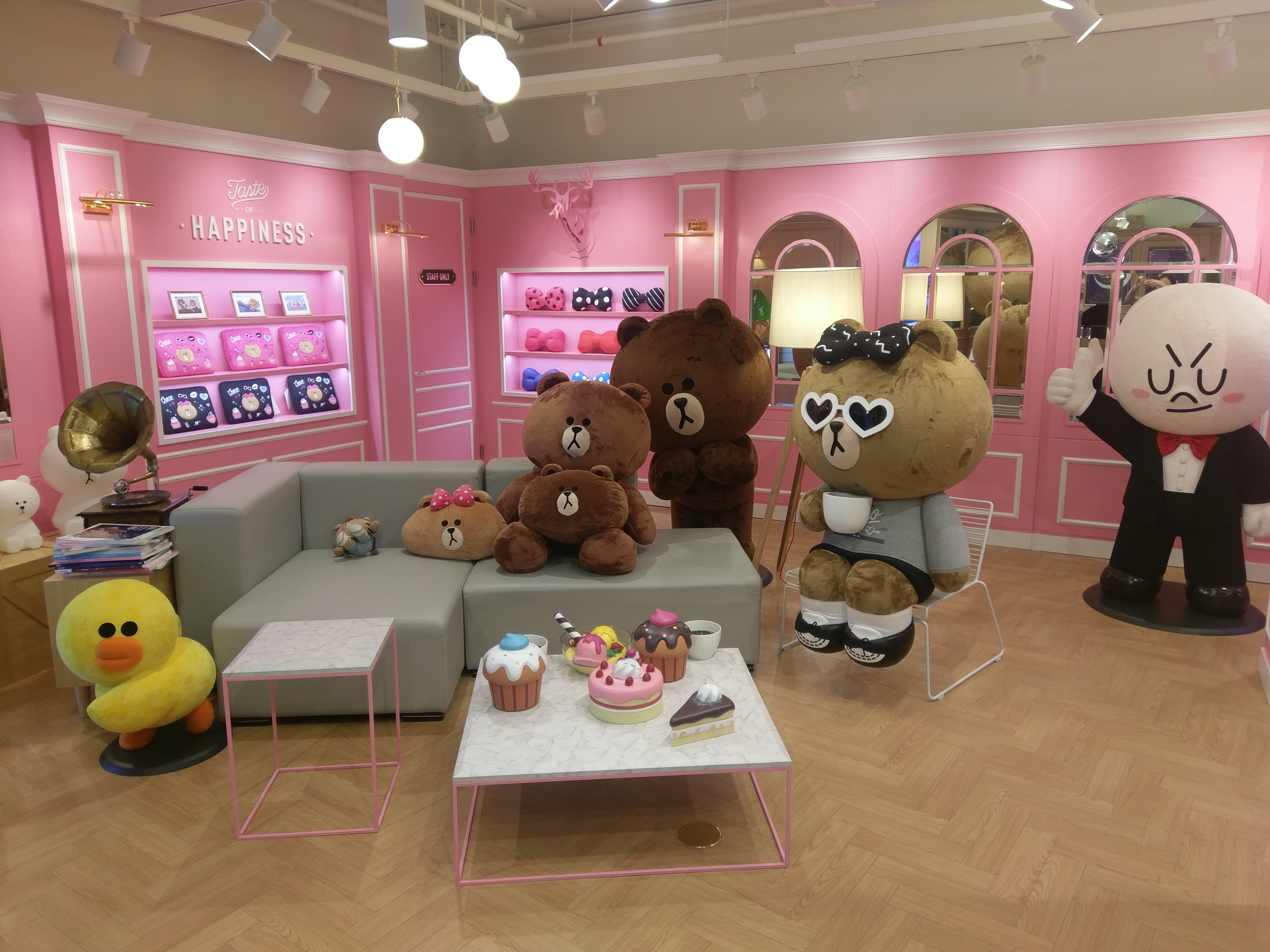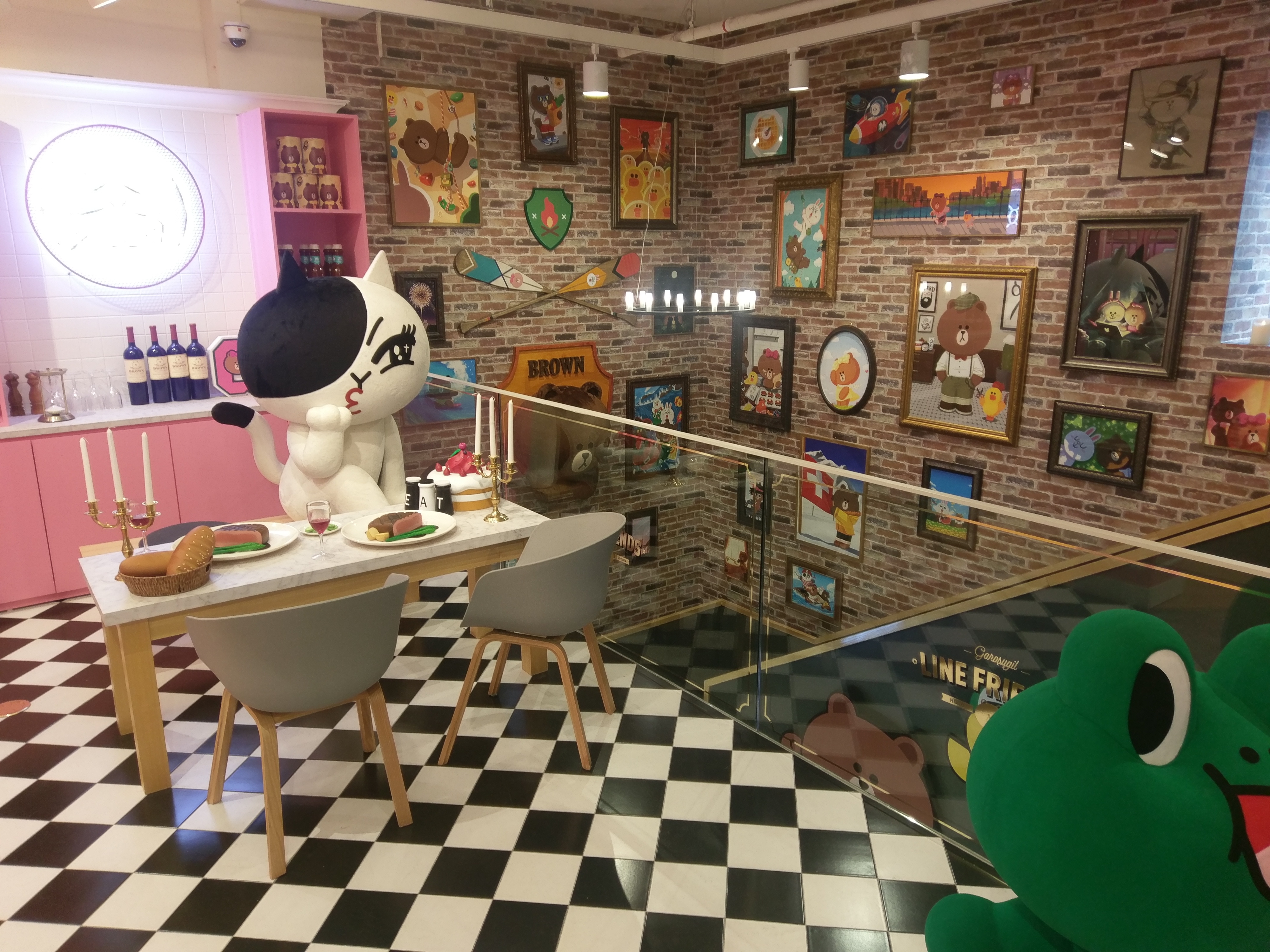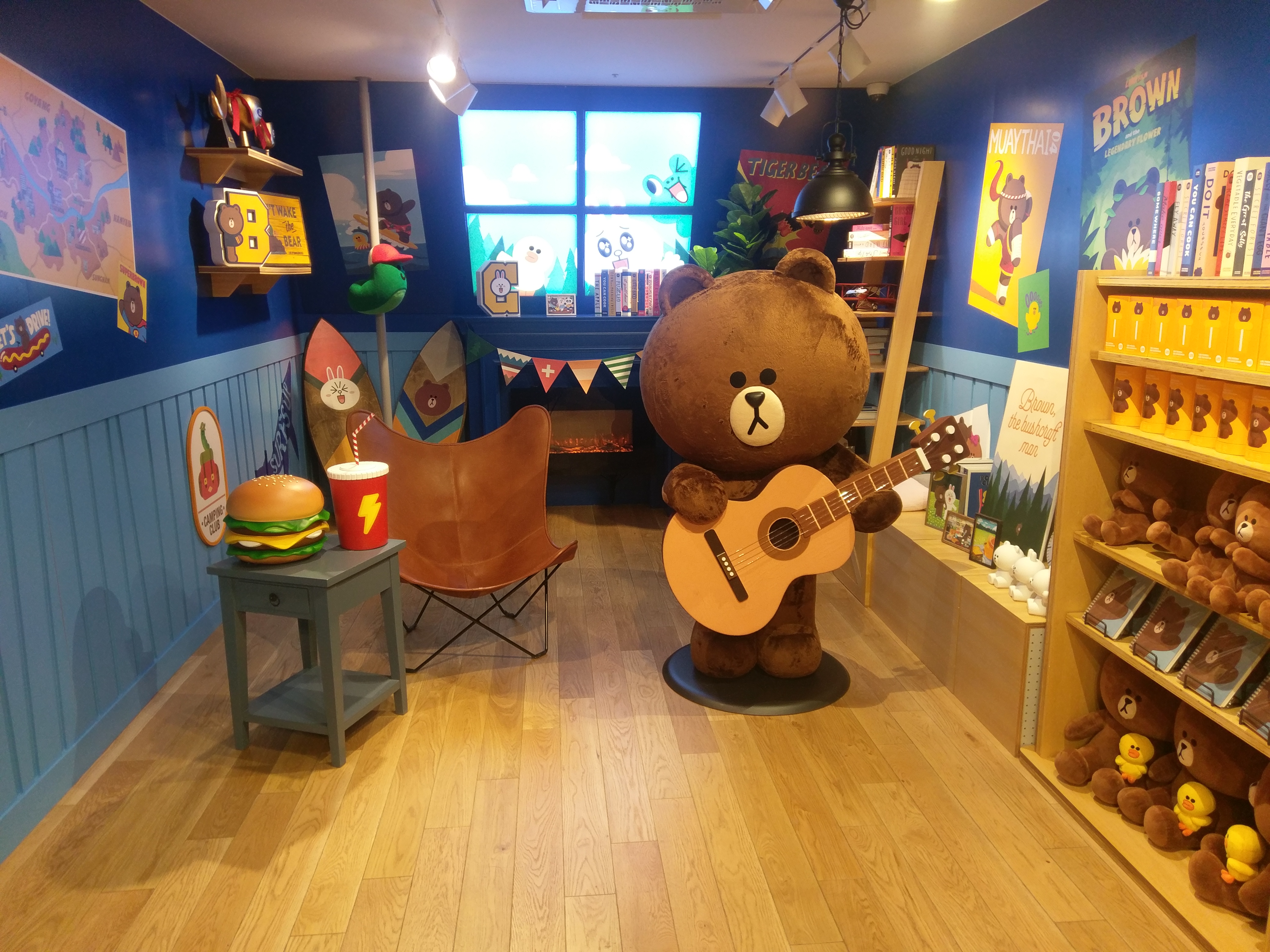 Once we were done with the Line store, we actually had no idea where to go next. The day was already halfway done, and we didn't want to wander too far off. We ended up going to Seoul Tower, also known as Namsan Tower. It's a tower built for radio/TV broadcasting, with one floor open as an observation deck. We searched it up on Google Maps, went to the nearest subway station, and walk there…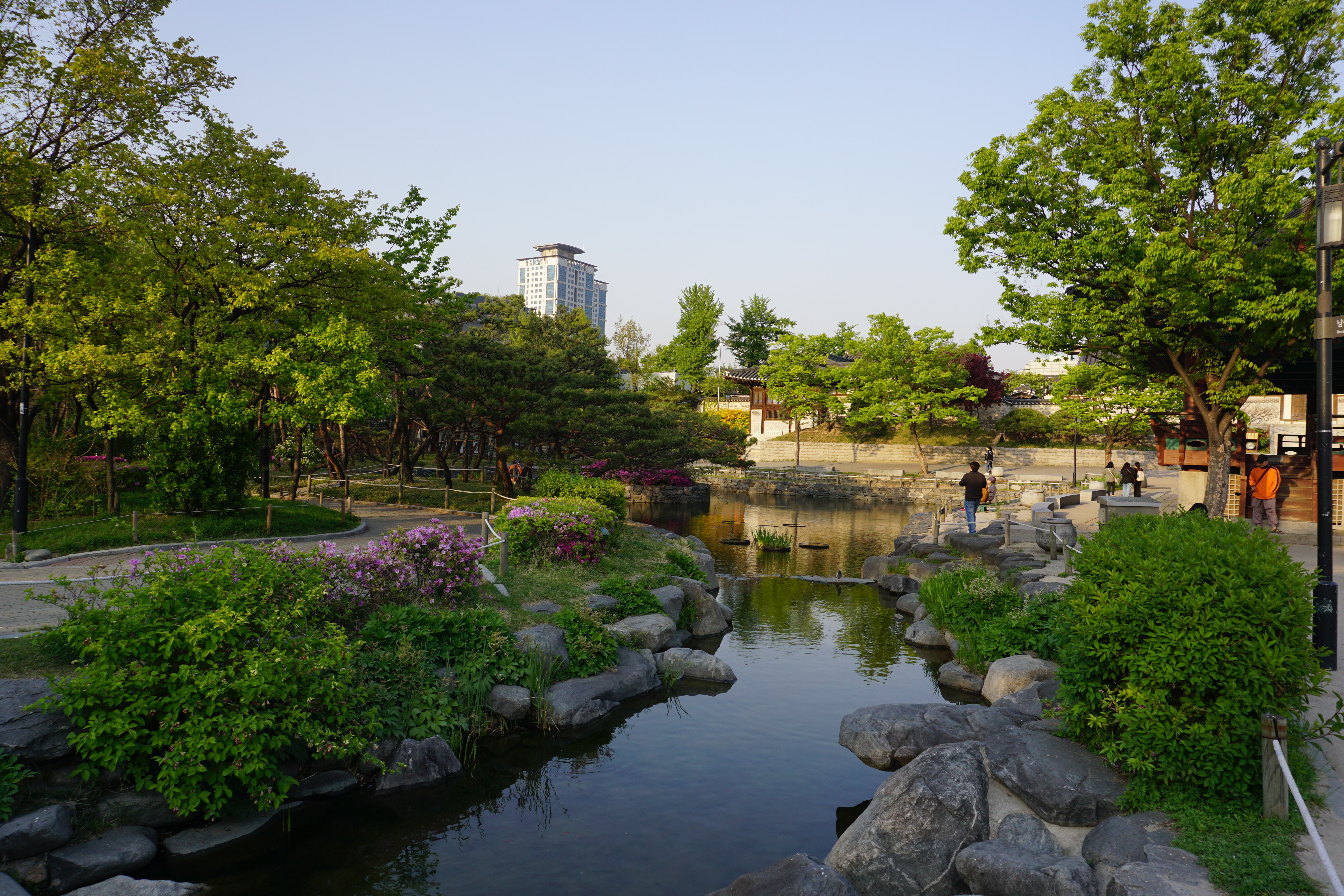 While we were walking there, we got extremely lost and confused. We passed by this pretty nice park, but we just couldn't find directions to the tower. Of course, we knew the general direction of where it was, so we just headed that way.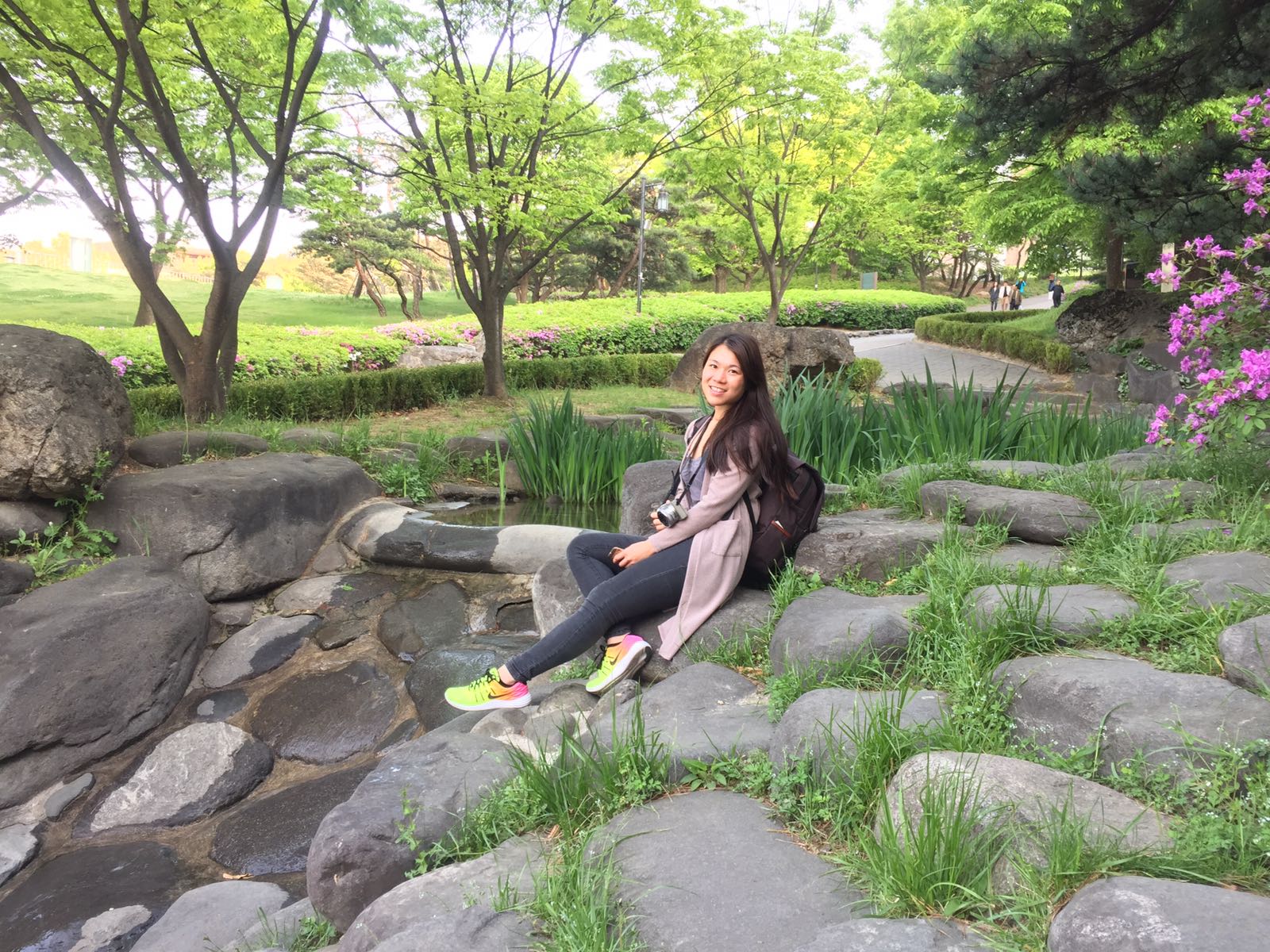 We walked quite a while before finally seeing some clear instruction for how to get to Seoul Tower. But it was a bit confusing. In this picture, you can see the tower in the background… but the bottom-most sign tells you that the Tower is 2.3 km away in the opposite direction.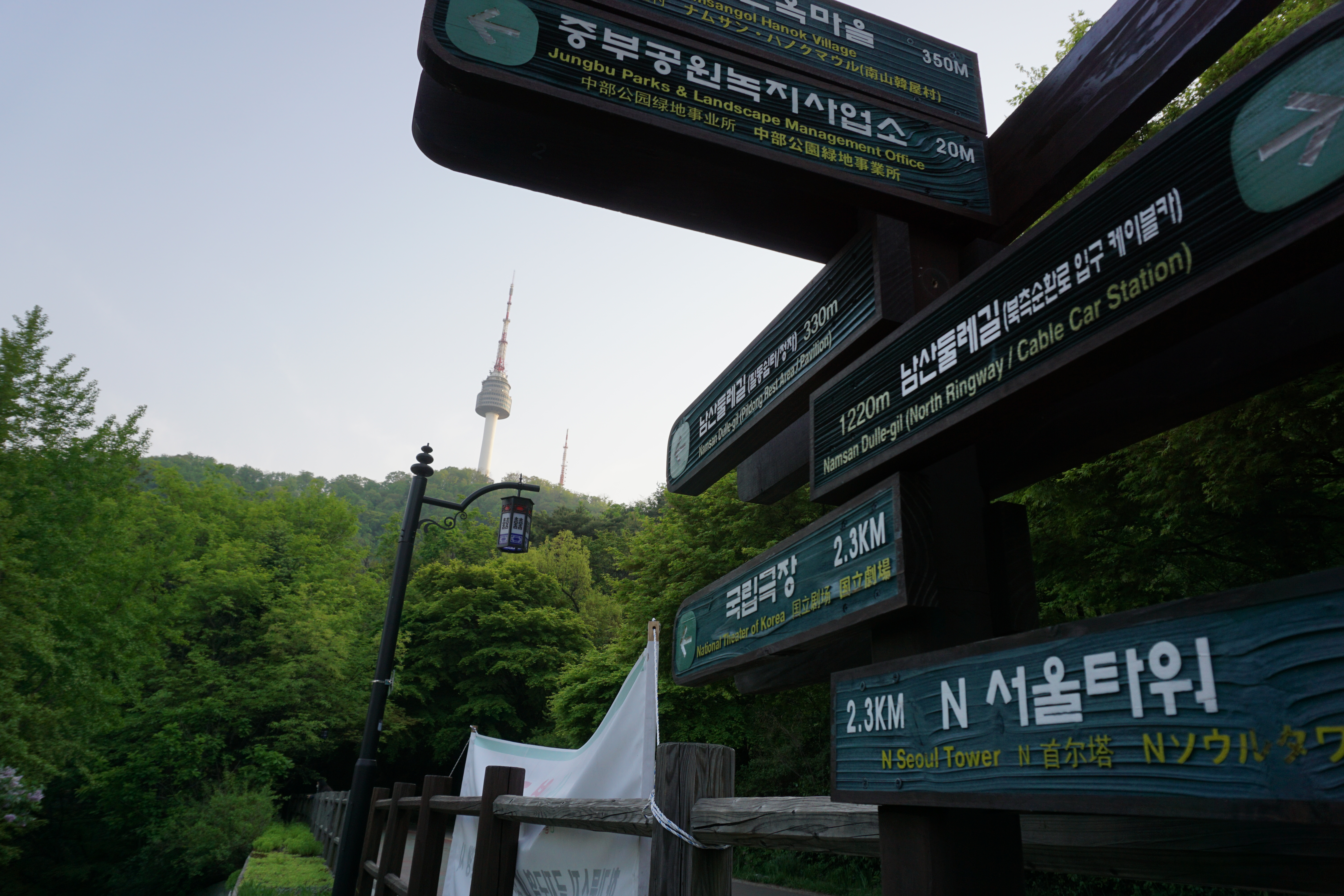 We followed the sign, and found a very straightforward path that gained zero elevation, and lead us to the other side of the mountain. Turns out that the best way to get to the tower is either by cable car or bus. There is also a footpath that takes you to the top of the hill, and being at only around 200 meters in elevation, it's actually a short 20-minute walk. However, there is only one footpath to get to the top, and unfortunately, it was on the opposite side of the mountain from where we started. Hence, our total walking time was closer to an hour, because we needed to get to the right side of the mountain. The cable car also starts on the same side.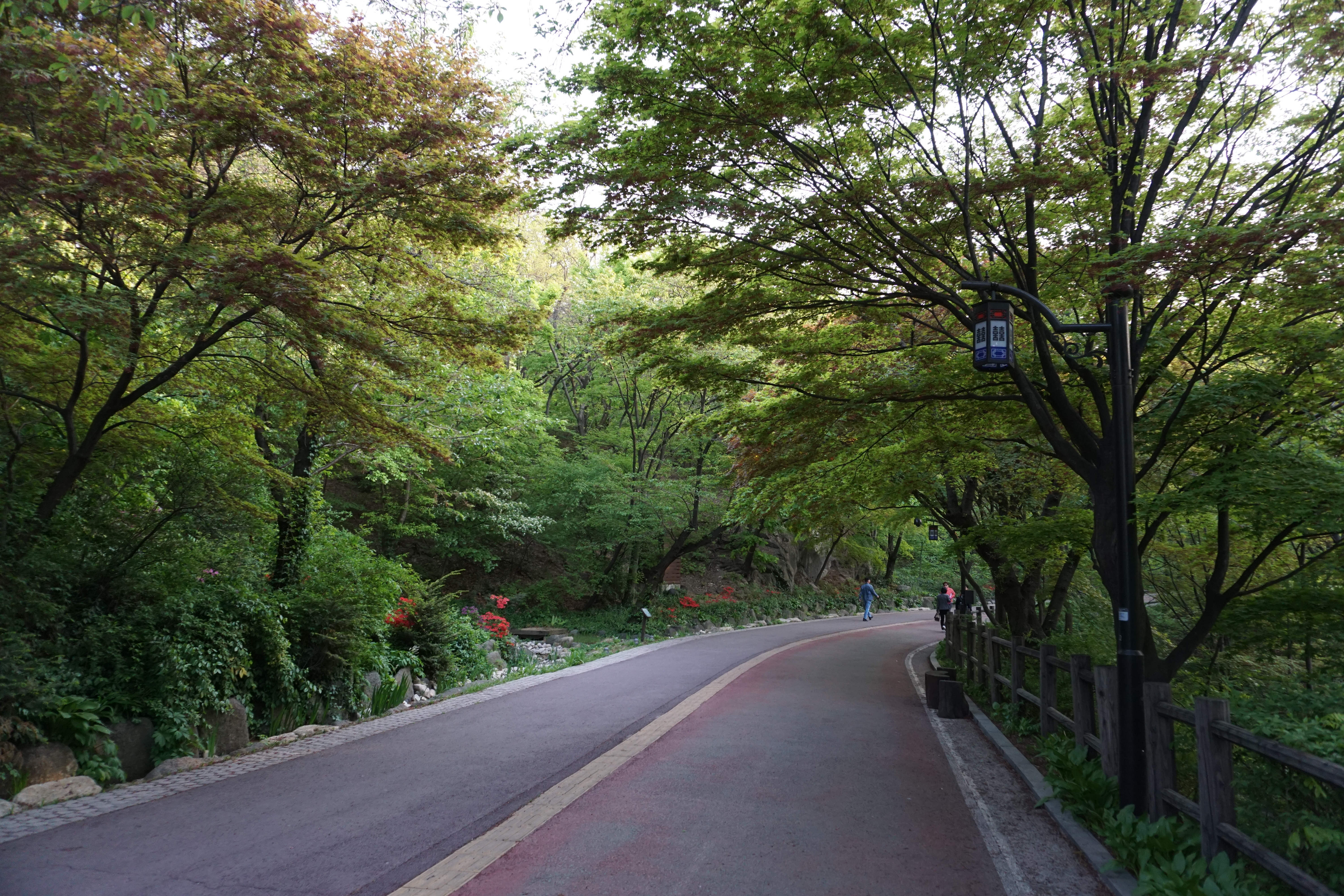 Finally, after half an hour on that straight path, we found the start of the upwards hike.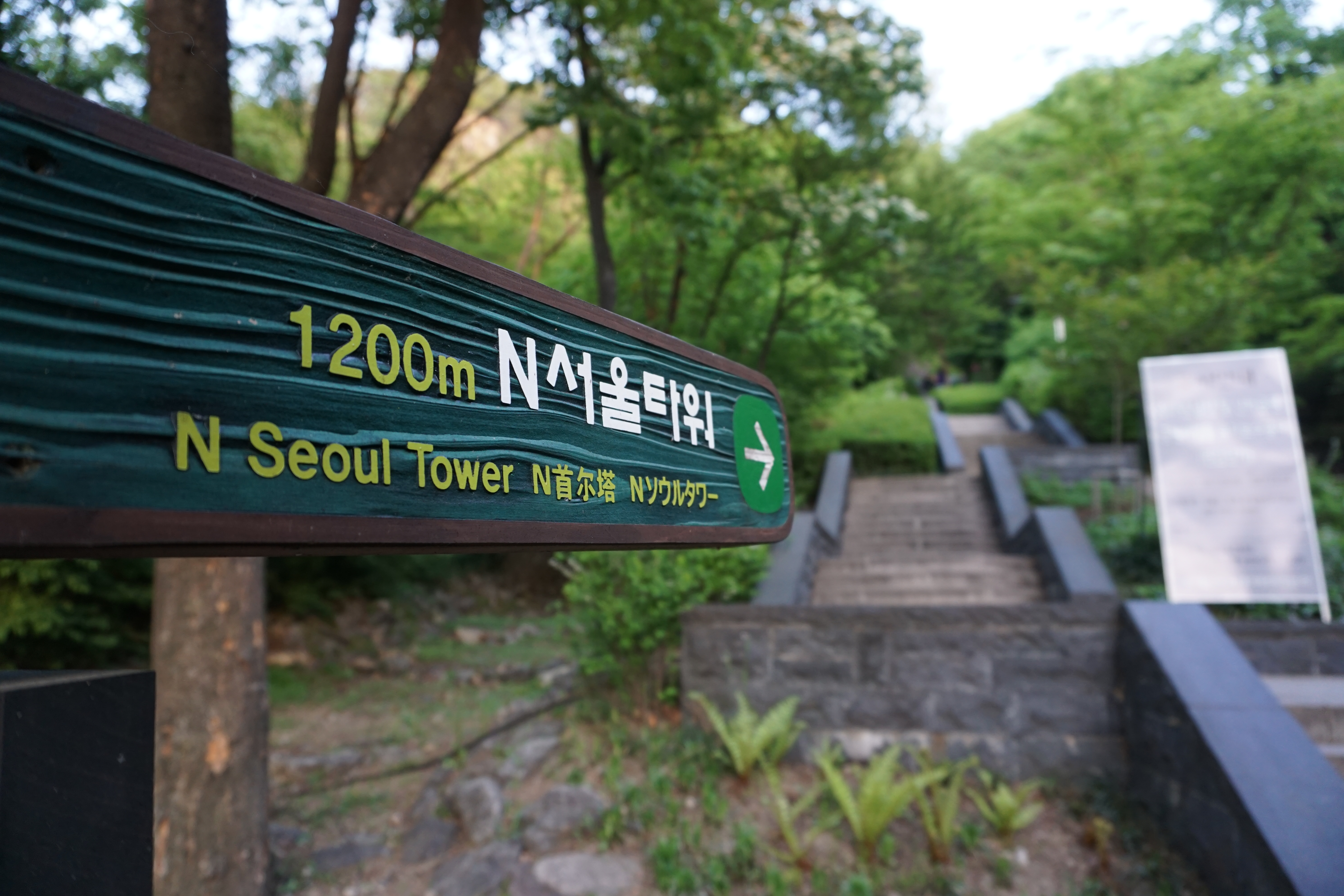 The hike really isn't that bad. It's all paved stairs, and like I said, the mountain isn't very high in elevation anyway.
Along the way, I saw this park with free outdoors gym equipment, and couldn't resist but do a mini workout.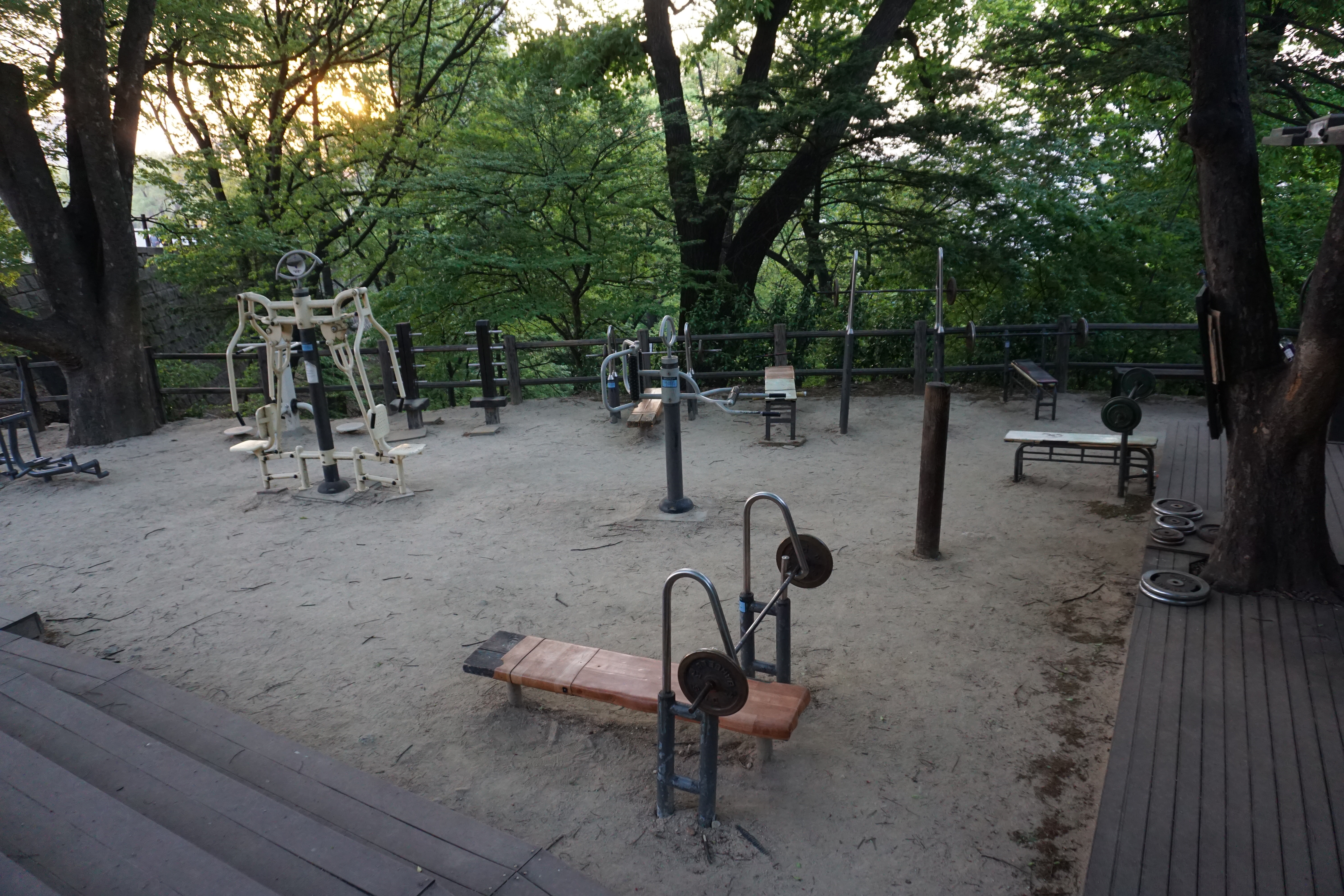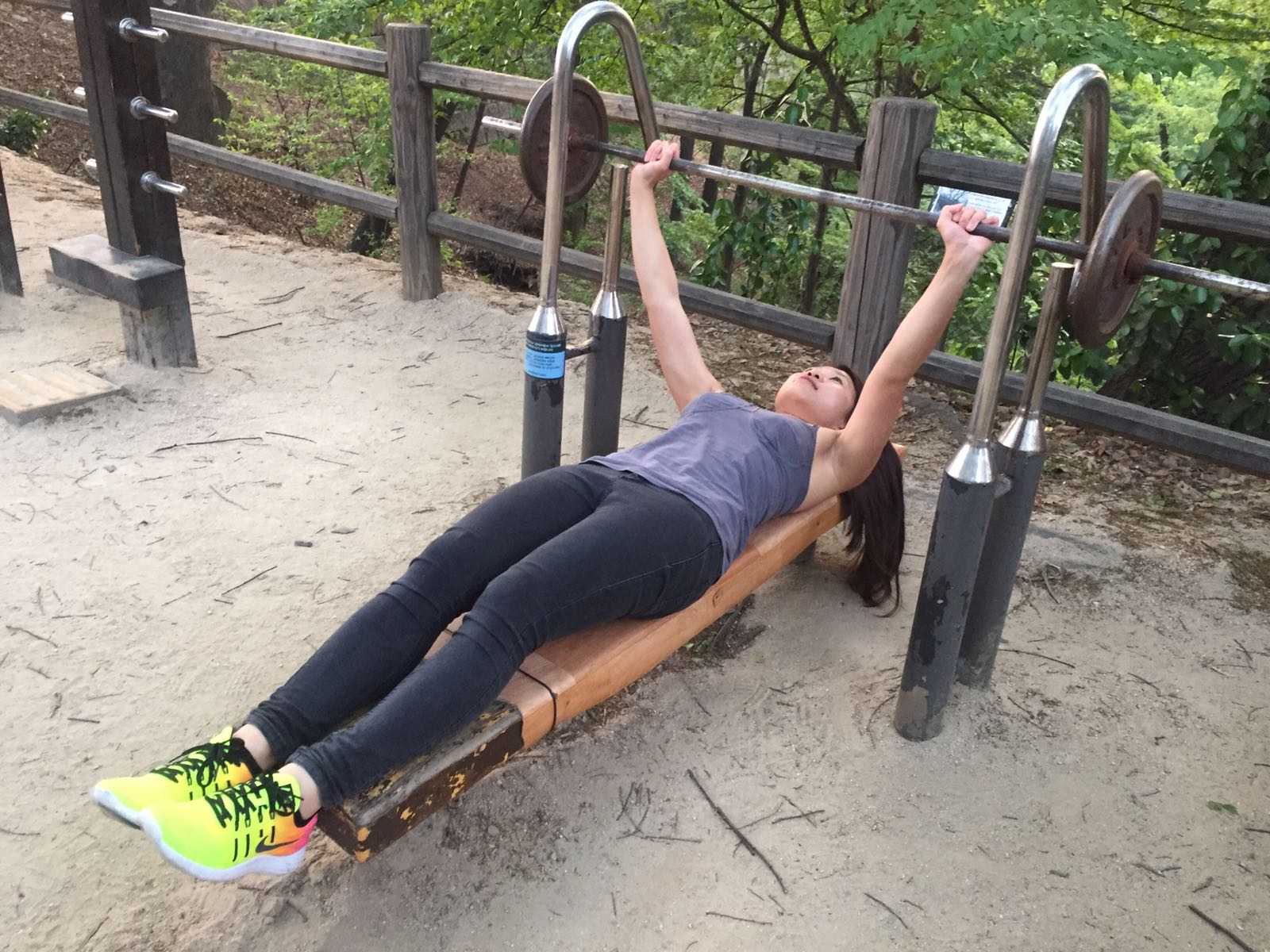 It was around 6 PM at this point, so we watched as the sun slowly set during our trek. It's a bonus that Seoul isn't a very tall city. 100 meters in elevation can already get you a pretty nice view.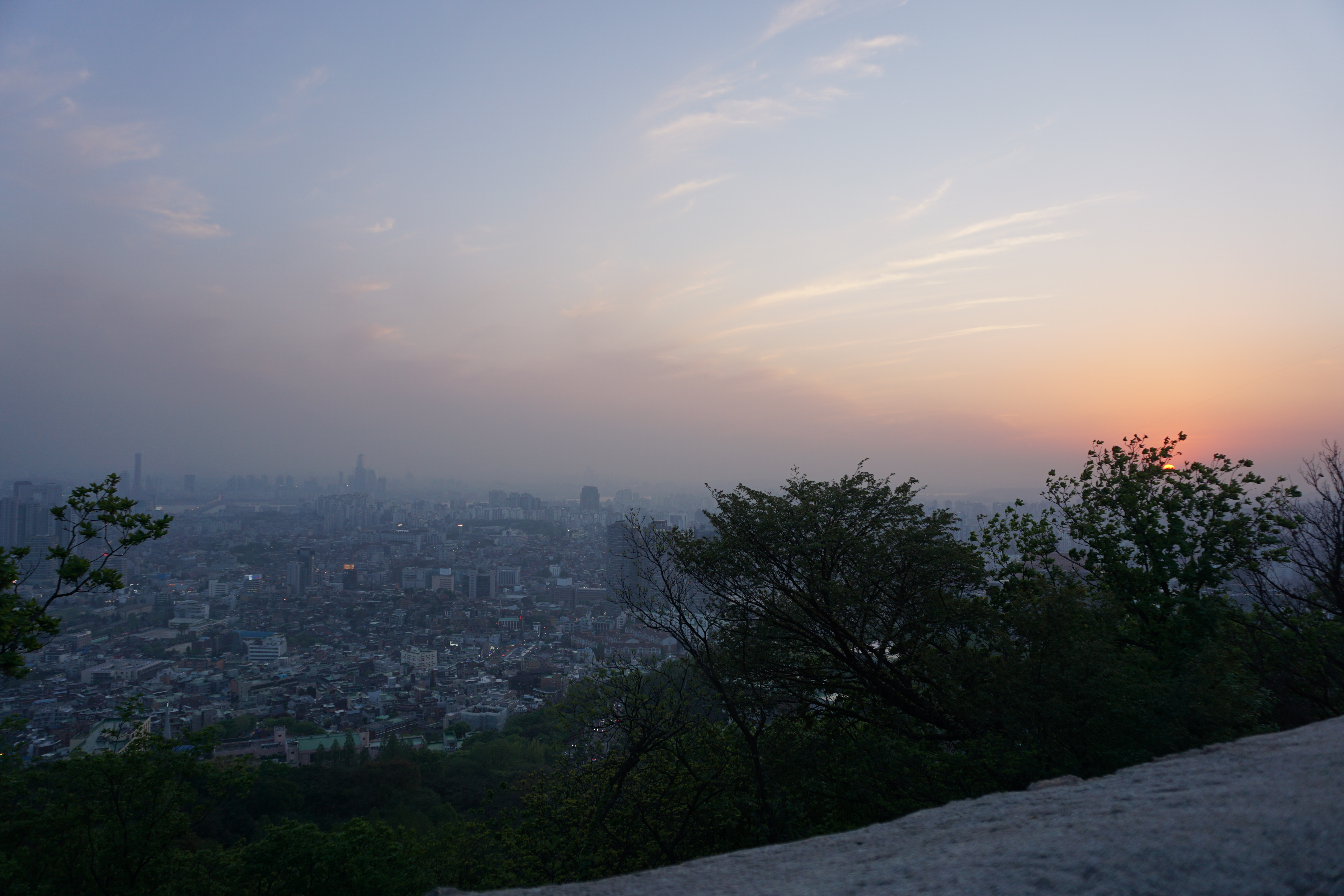 Right before you reach the top, you see an area of love locks. Seems like this is getting to be quite common in every city that I visit!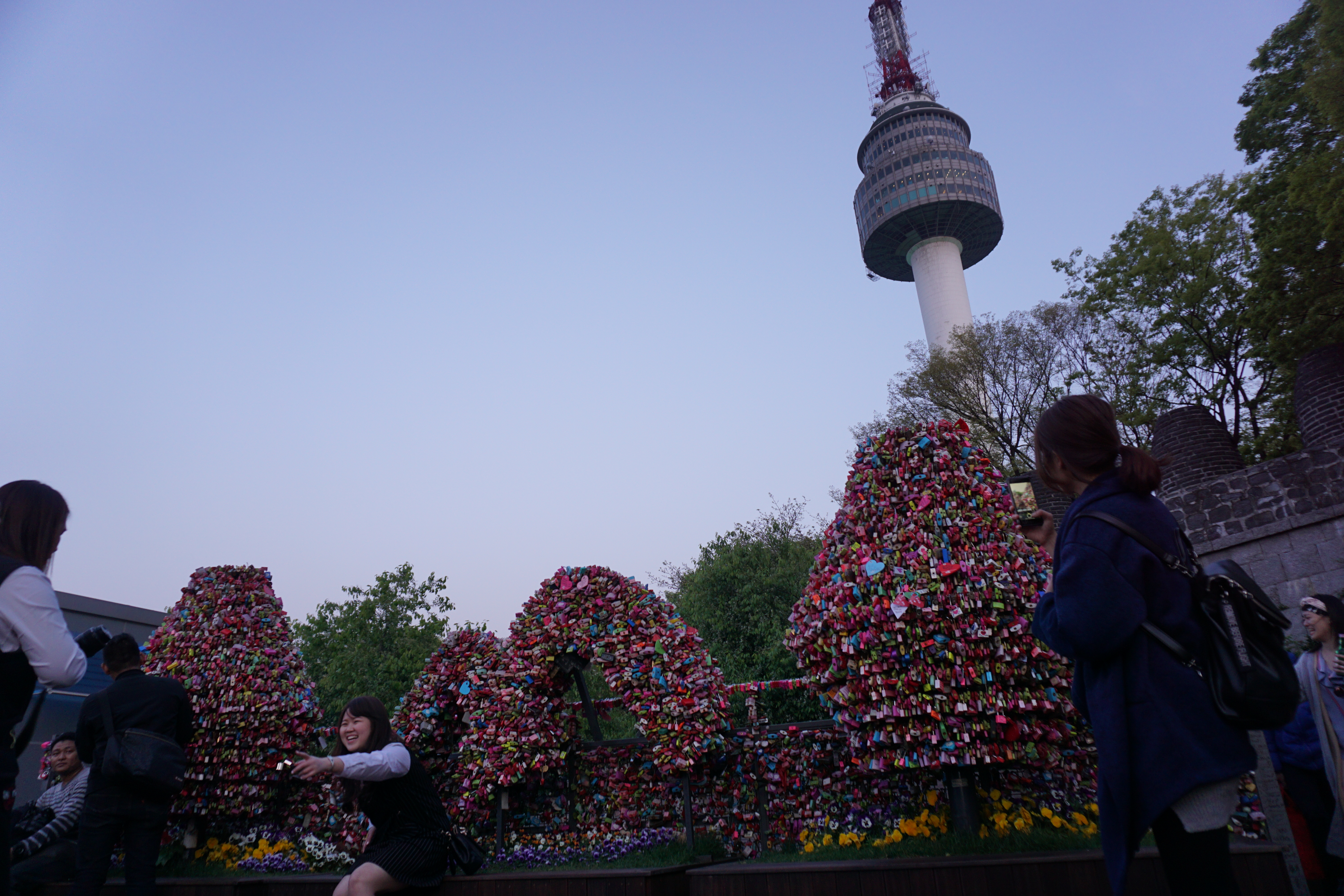 We spent a bit of time at the top, just gazing at the amazing night view and writing postcards. There's a mailbox at the top of the tower, so if you received a postcard, that's where it came from 😉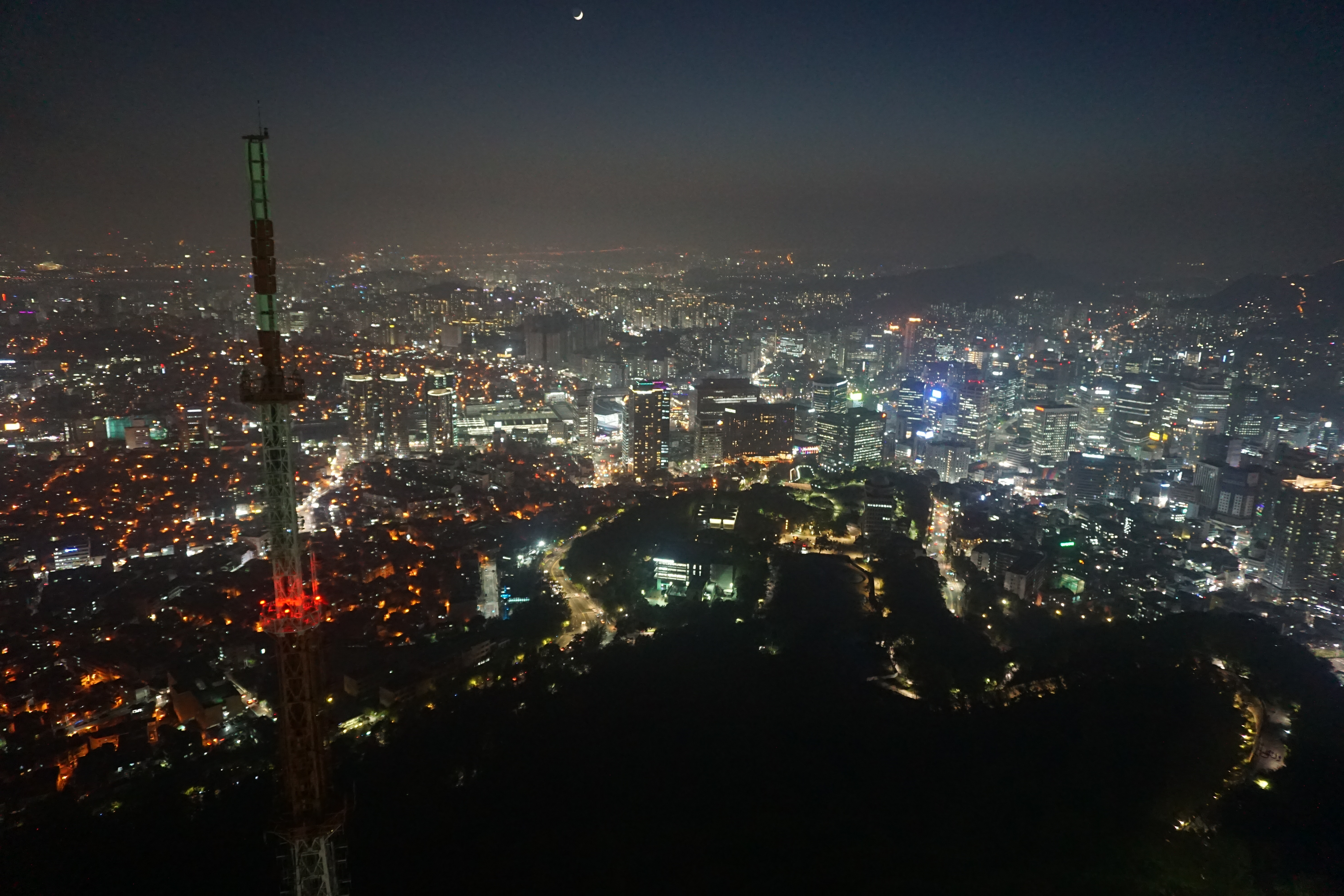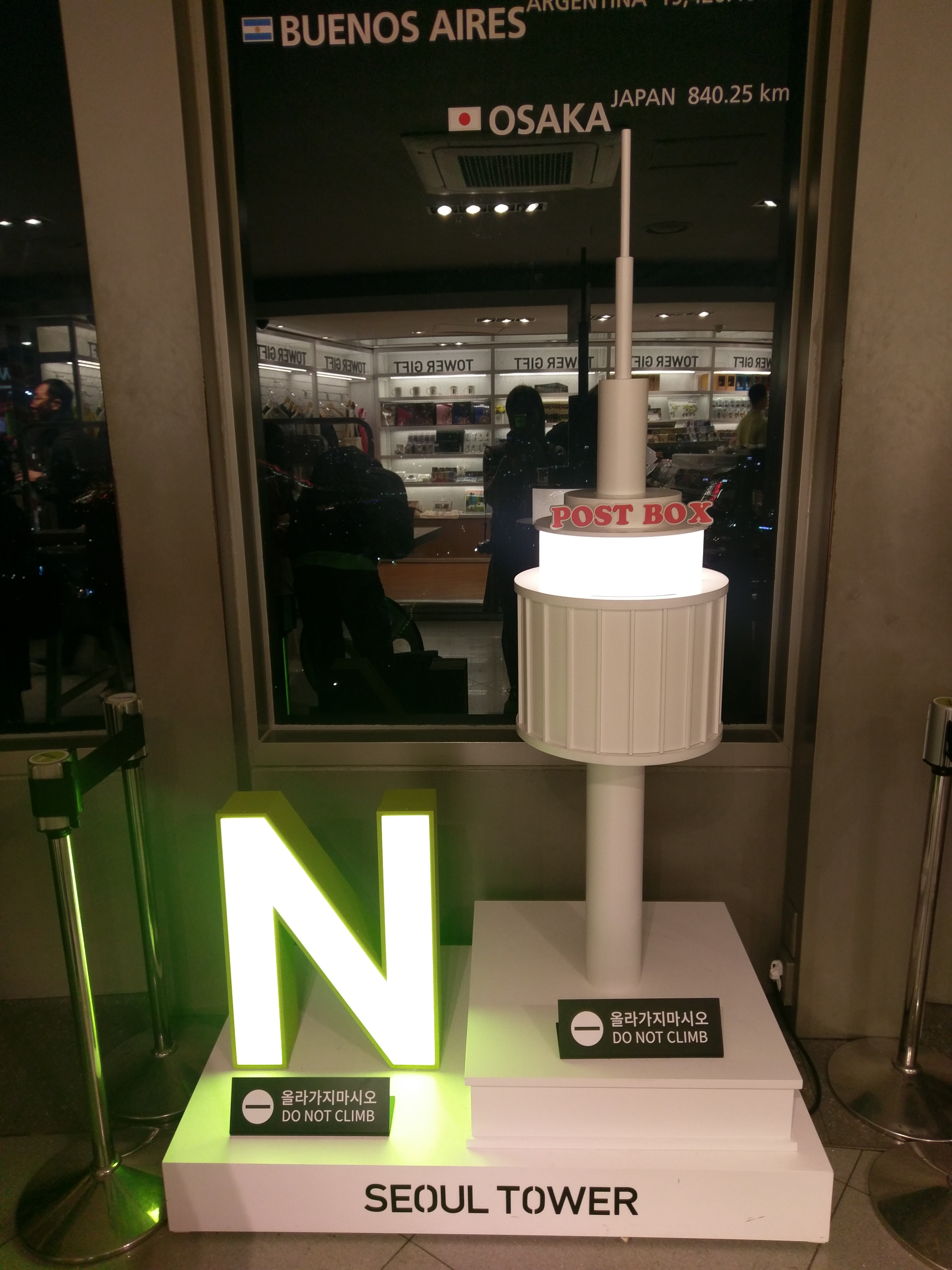 We left the tower at something like 9 PM, and we were famished. Luckily, there are a lot of restaurants nearby at the top of the mountain. Our last dinner in Korea consisted of Korean fried chicken – something that I knew I wanted to try in Korea.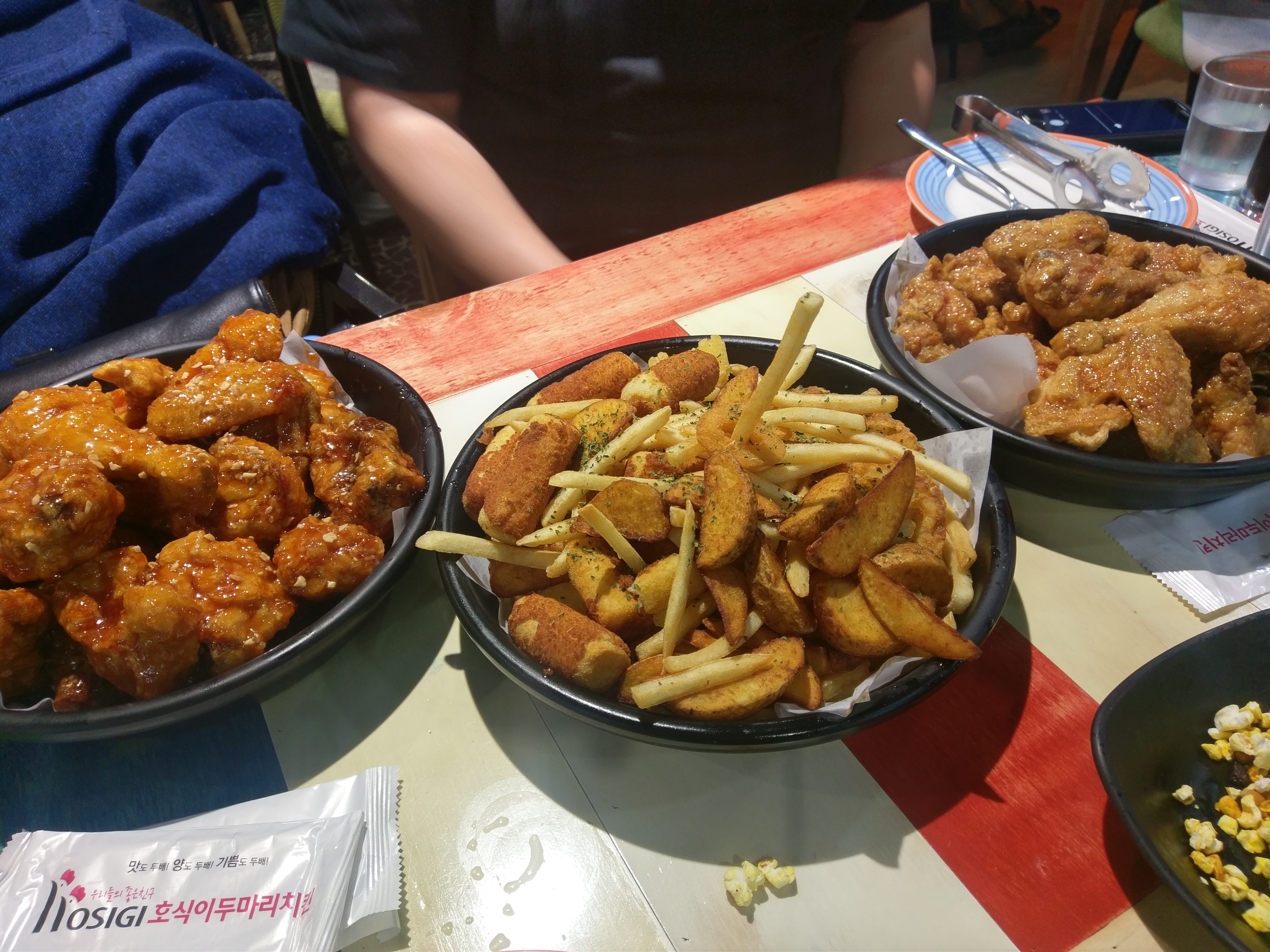 Heads up – the portions are huge. Our order was for three people, and this is all we could manage to finish. (Not to mention, they also offer endless popcorn!)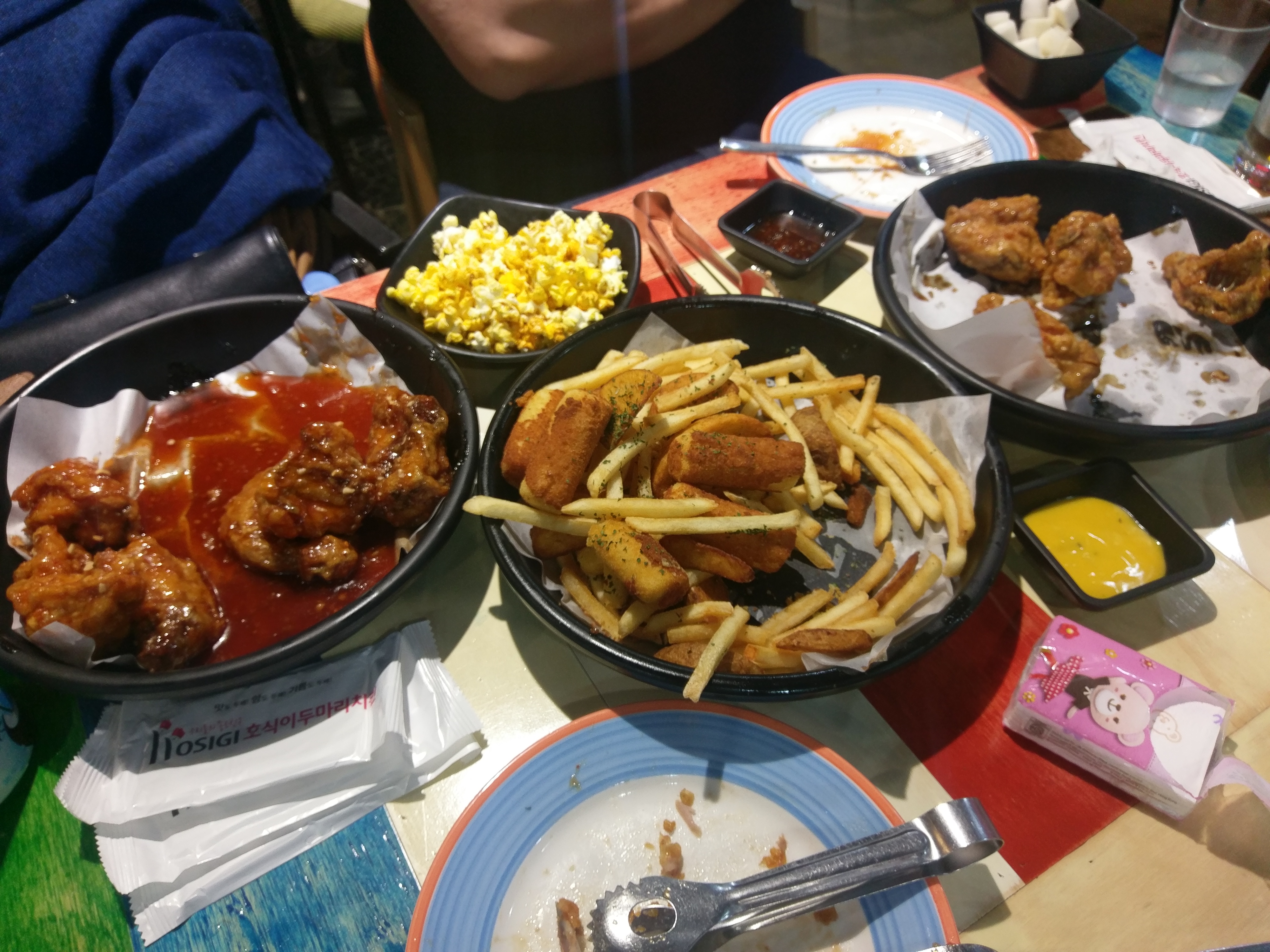 After that, we walked all the way back to our hotel, had a good night's rest, and went to the airport bright and early the next morning. As I mentioned before, we get very cheap tickets as an airline employee, but they are standby tickets. The priority goes in order of seniority, so if there are two employees fighting for the last spot on a flight, the one that joined the company earlier would win.
The thing is, our employee turnover rate in this company is quite high, so everyone has been telling me that if you've worked here for two or three years, that's already enough to guarantee you a spot on the flight. It's almost two years for me, and I thought that would be good enough… unfortunately, we were literally one seat short.
One of my friends applied for jump seat (the seat in the cockpit behind the pilots). It sounds cool, but trust me, it is a terribly uncomfortable chair to sit in for an extended period of time. That friend got her boarding pass way in advance and went through right away.
Me and my other friend waited at the check-in counter until half an hour before departure time (not boarding time!), because there were way more people waiting for standby tickets than there were spots on the plane. At first, we were pretty sure we would have to find a hotel to stay an extra night. Then, the lady called us over, and asked for our passports. We were pretty excited – does that mean we're successfully getting home? While she was in the middle of checking us in, another girl came back, and sadly, she had seniority over me, taking that one last spot on the plane. My friend gave me his spot, and I got back to Hong Kong that day, while he spent an extra day in Korea.
This was my first experience with standby ticketing, and I could not believe how many emotional/psychological ups and downs you can get with waiting for that one last spot. I'll probably have to get used to this, if I'm expecting to work at an airline for a while…
So anyway, that was our five days in Seoul, Korea. All in all, it's an interesting place. Seoul is a very trendy city, in both media and fashion. There are chic neighbourhoods all around town, all similar but unique in its own way. Seoul does not come across as a world city due to it's lack of skyscrapers, but if you search on Wikipedia, you'll find that it is in fact rated as an alpha city. It is also an extremely big city – there is no way you'll see it all in one go.
I'll leave you with this: donuts. I have found that donuts are extremely popular in both Japan and Korea. The joints that I am used to seeing, like Krispy Kreme and Dunkin' Donuts, can be found in both of these countries. But why not Hong Kong?