So, where was I? I had gotten to the end of Harry Potter World, but that was actually only half of my day spent at USJ. The rest of that day was spent everywhere else!
During the month of June, USJ was hosting some special event with some limited attractions from various TV shows and anime series. One that really stood out to me was this Evangelion ride. I'm not a fan of Evangelion at all, but what stood out to me is that it's completely a VR ride. They hand out VR glasses to each person, and the VR works together with the physics of the roller coaster to give you a completely different world. It's pretty cool what you can do with 21st century technology.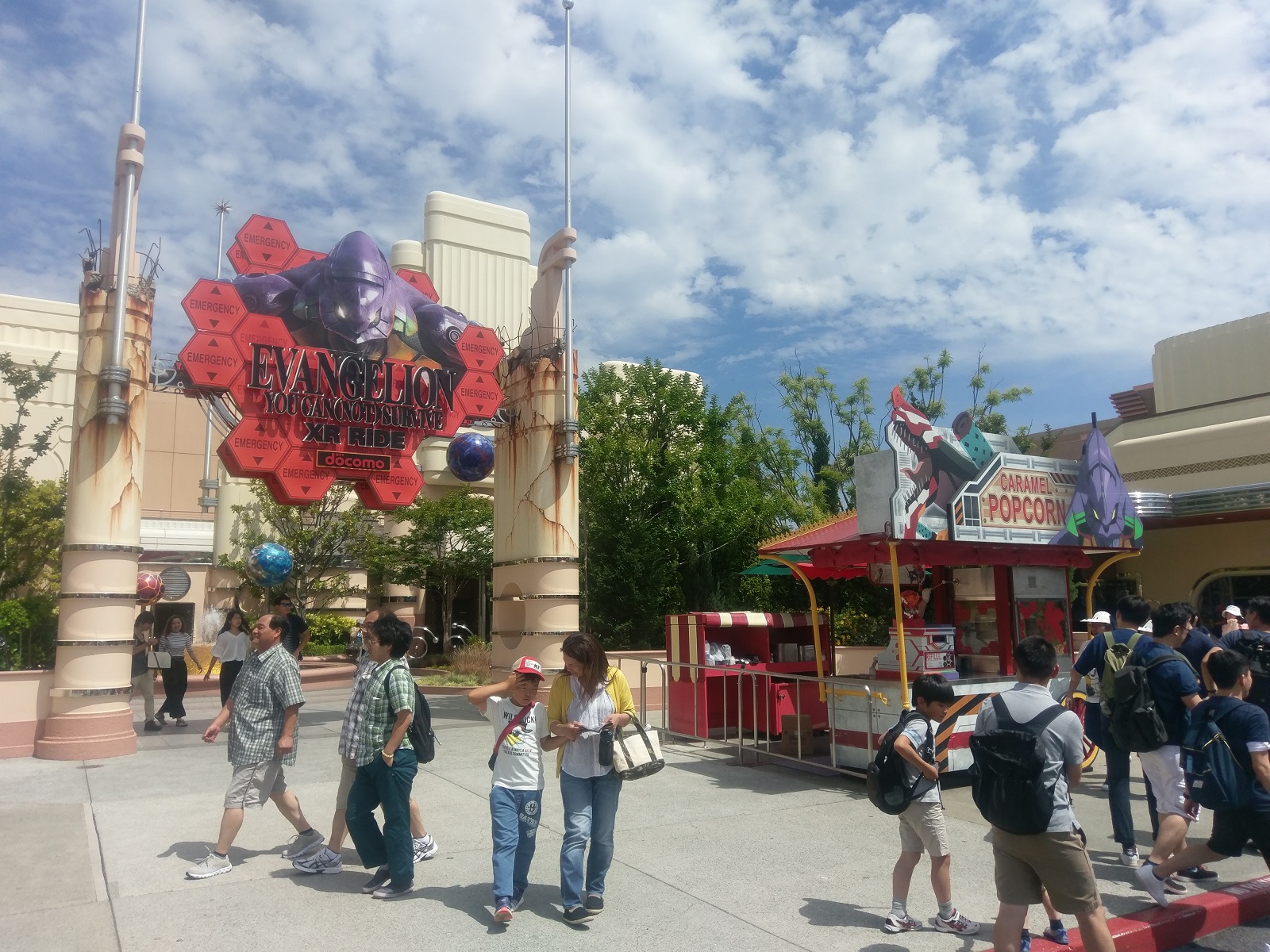 Four years ago when I came to USJ, I remember this Spider-man ride was quite new, and there was a 3-hour line for it. My friend and I didn't want to line up, so we went to the kiddy Hello Kitty World instead (also where we saw Harry Potter World being built!). This time, we walked past the Spider-man ride again, and we went in the singles line. It was literally less than five minutes wait. I can see why though; the roller coaster is not particularly exciting, and it's another "half virtual reality" world, where you don't have VR glasses, but a lot of the time you're staring at a TV screen, playing out a plot. I'd say it's similar to the Harry Potter ride, except Harry Potter was much more well done.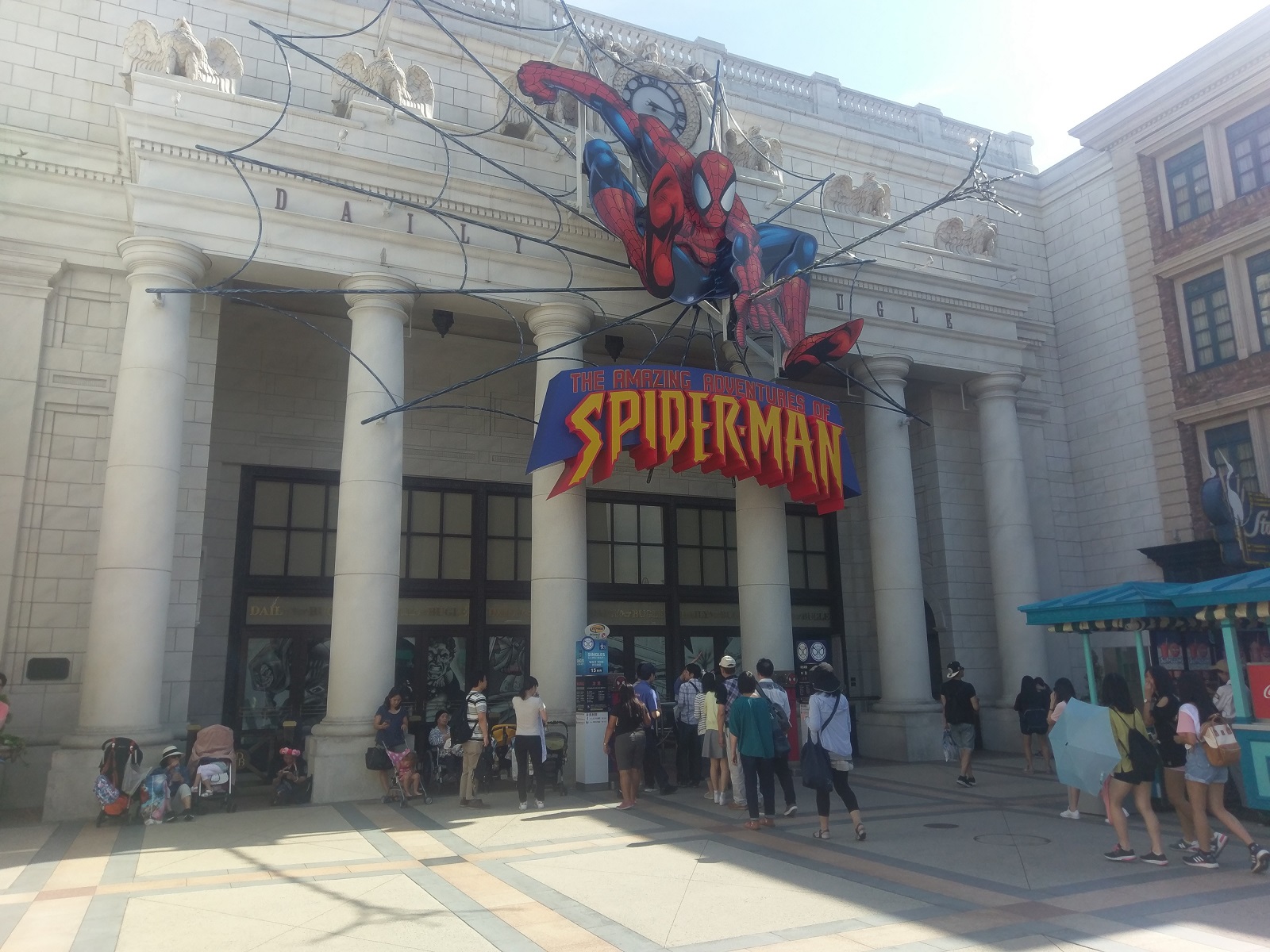 I like theme parks because of the decorations and the effort to turn it into a different place. There were diners and palm trees to make one part feel like Hollywood (and it made me miss California all over again!). There were narrow alleys and emergency exit ladders off the side of buildings to make another part feel like New York. There was the Fisherman's Wharf sign, and even an entire pier for San Francisco.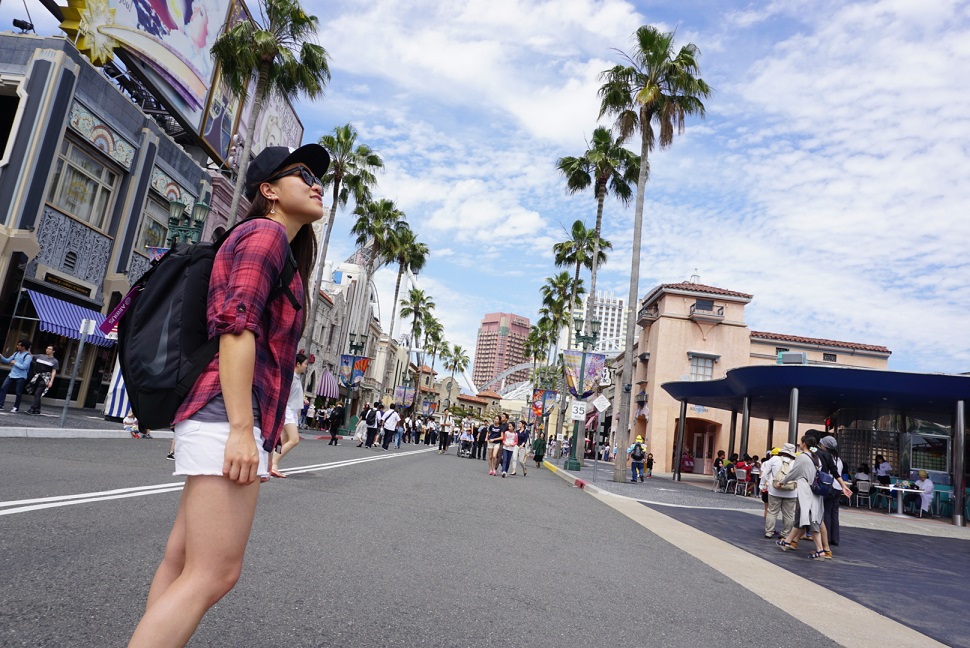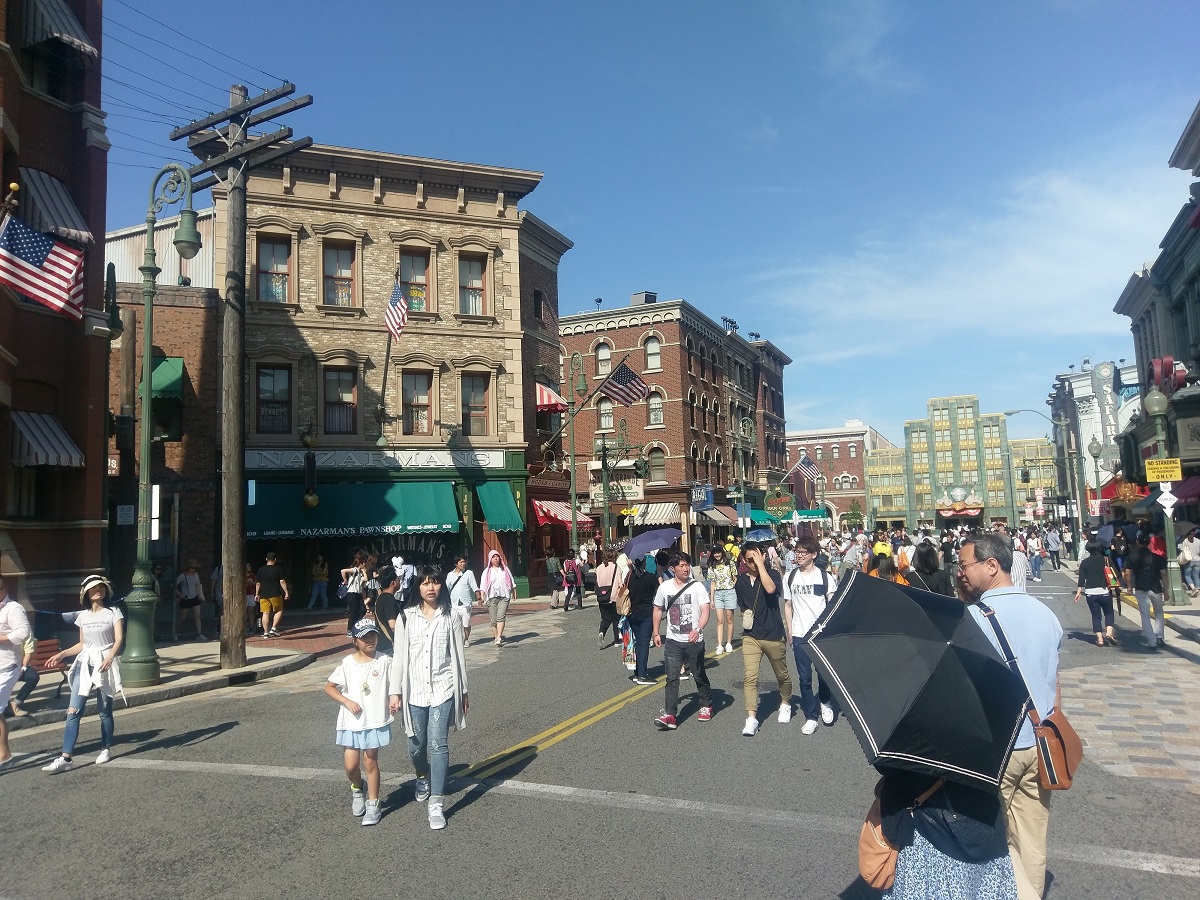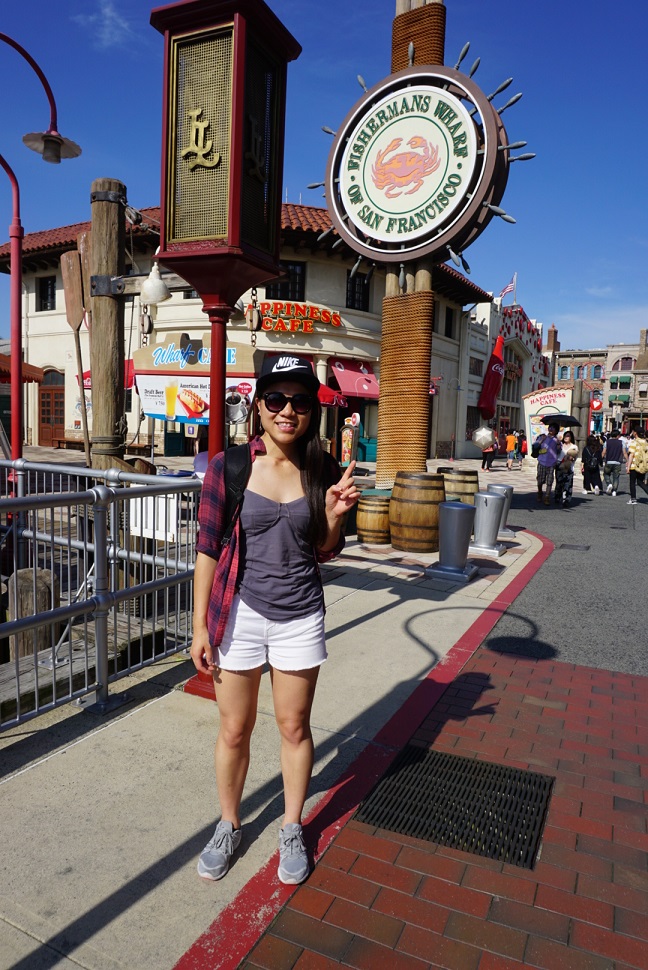 In addition, there were a bunch of fictional worlds too. USJ newly added a Minion Park, and it's quite popular with most guests – luckily (?) I'm not too much of a fan of those pesky things!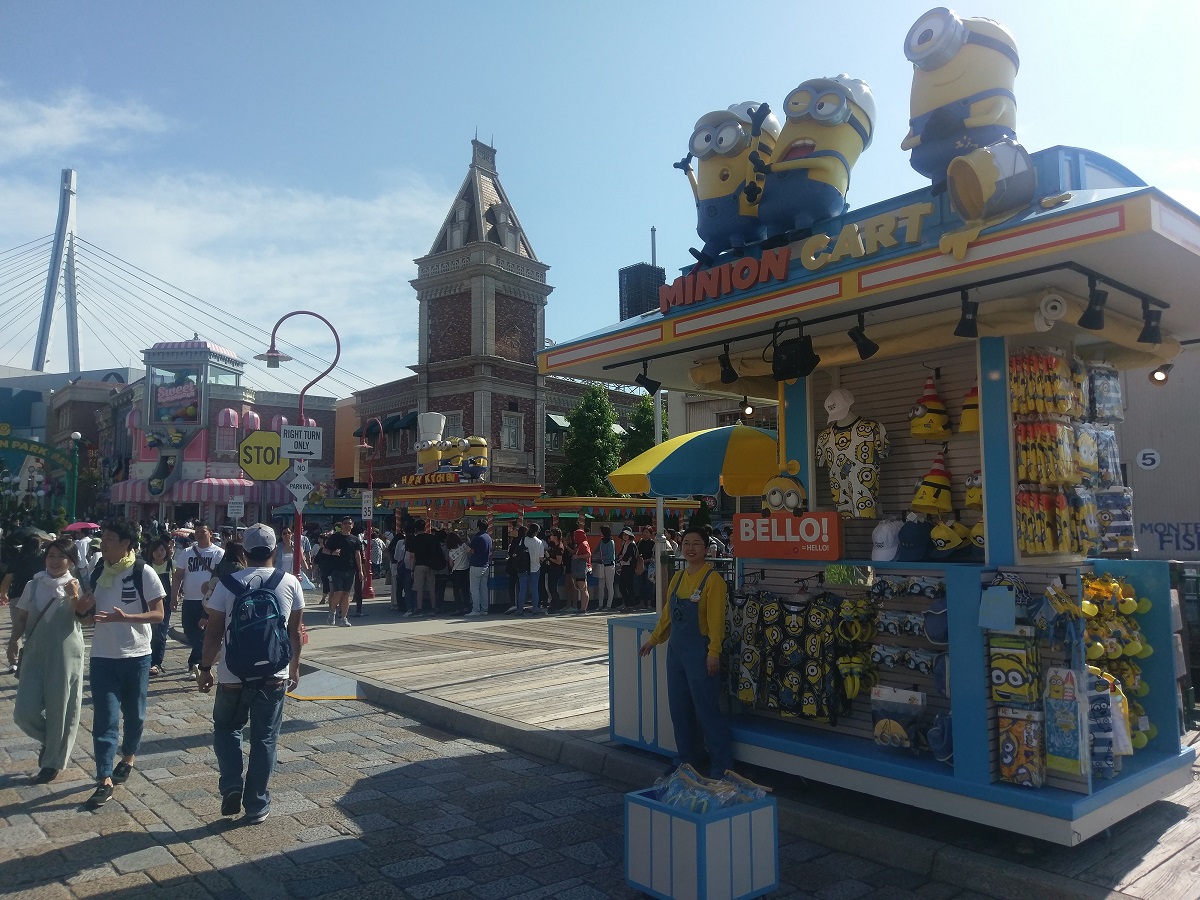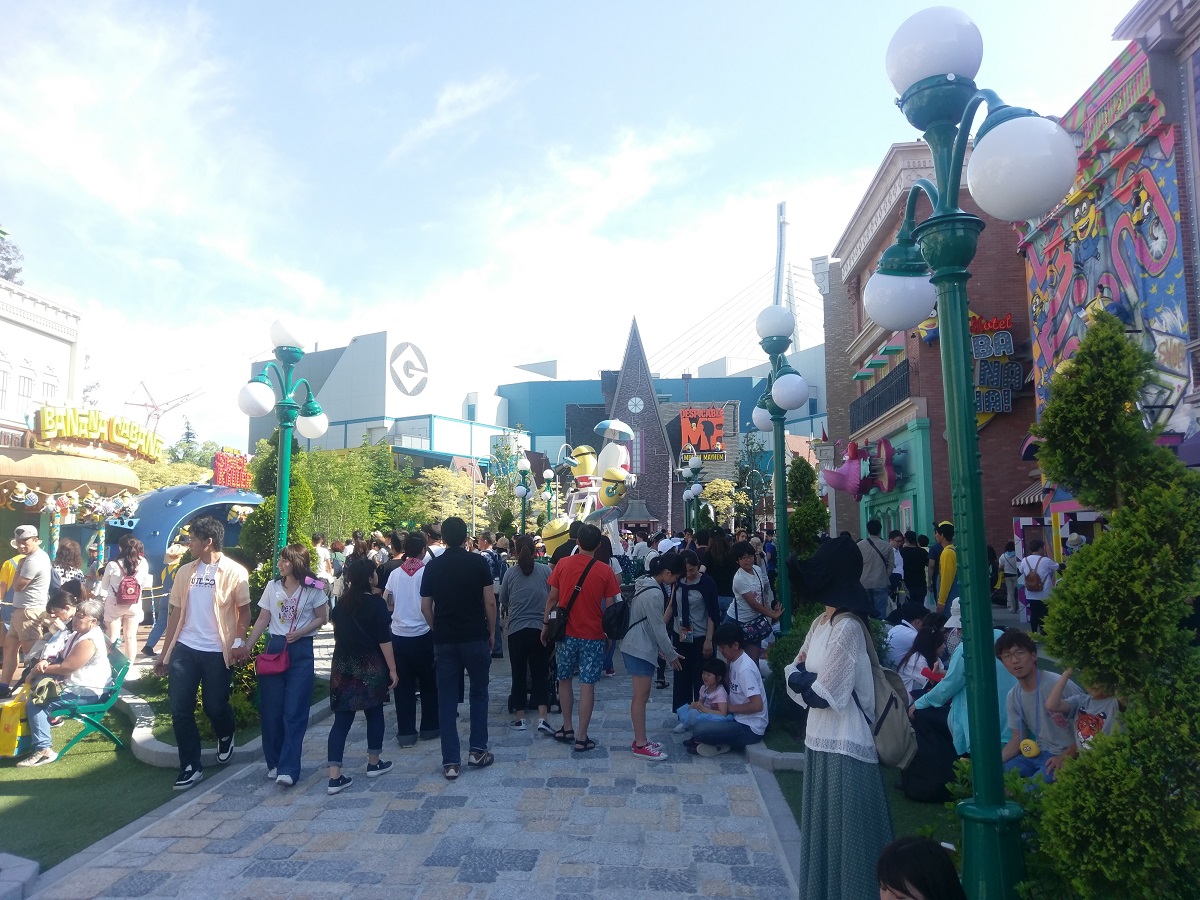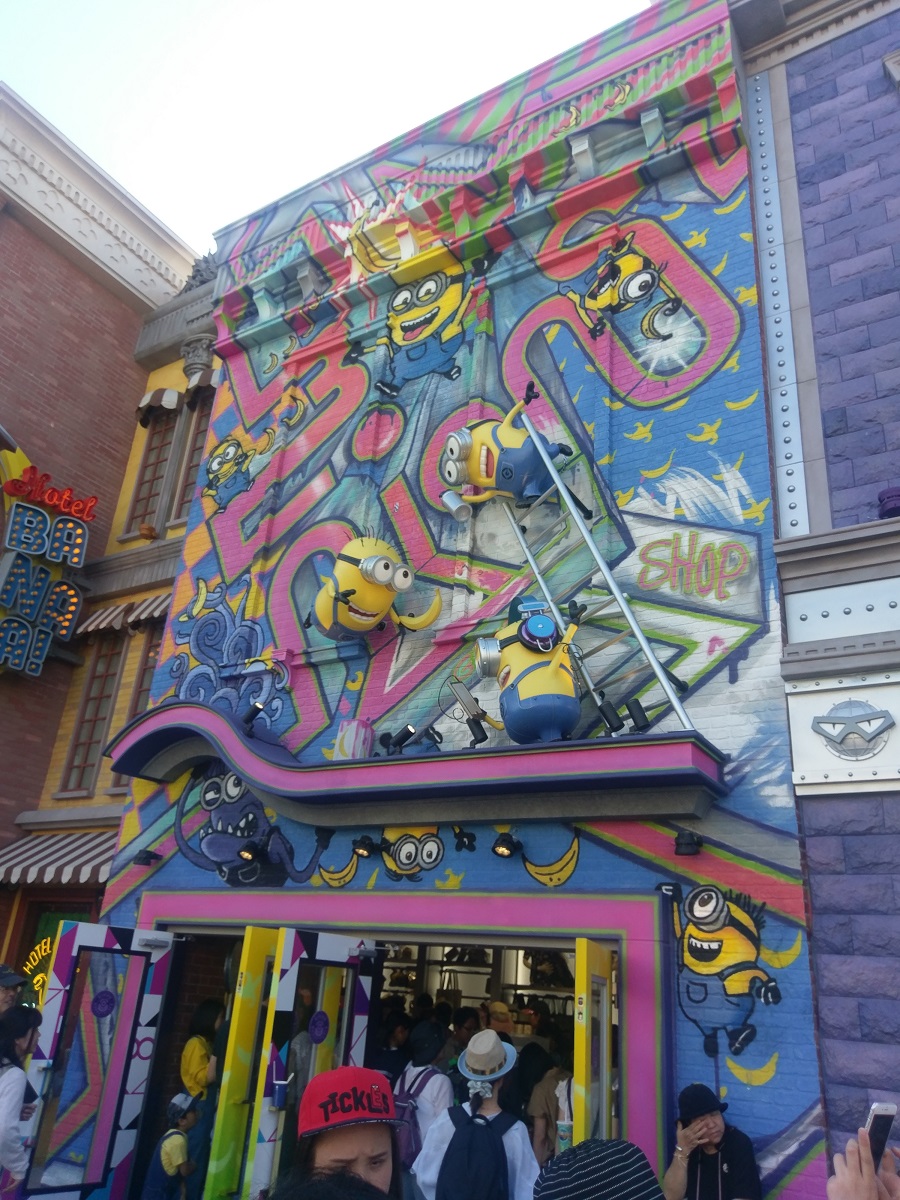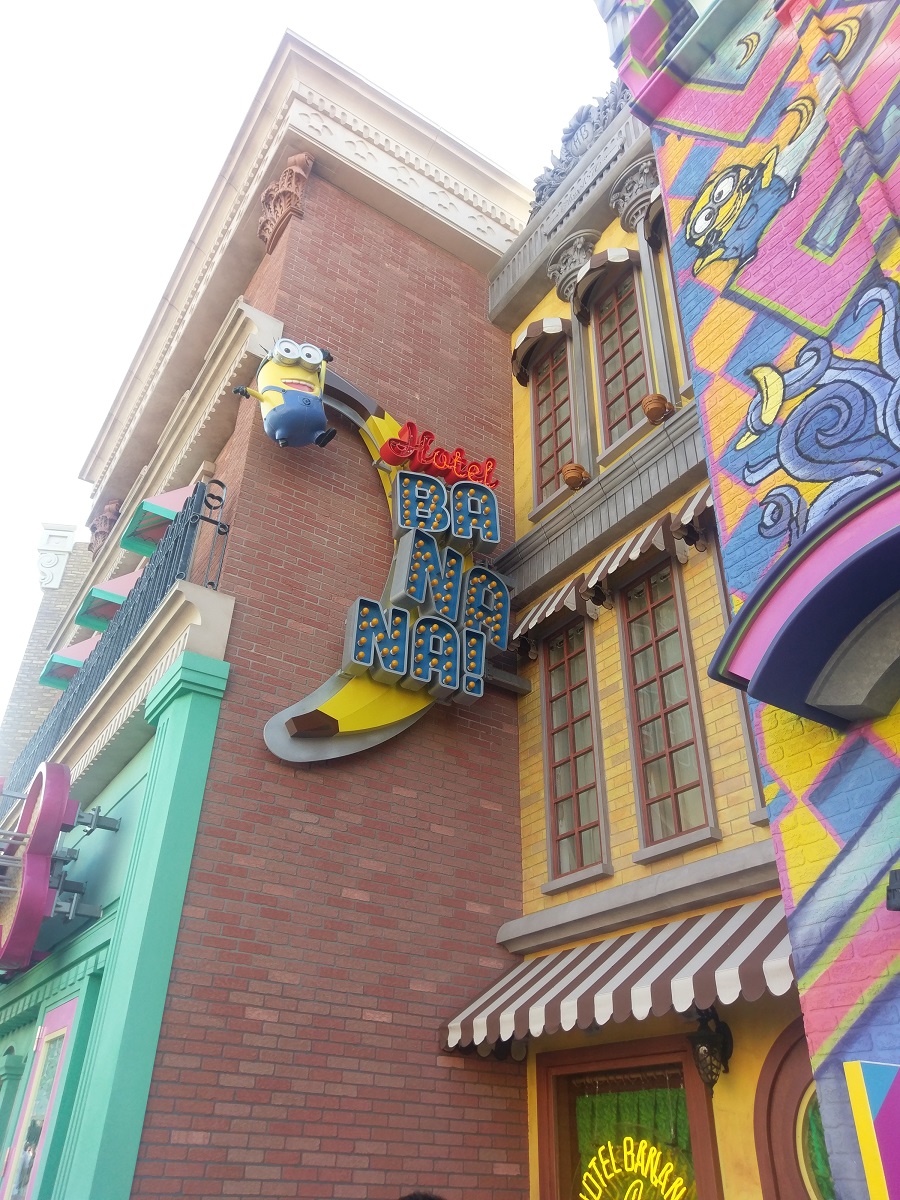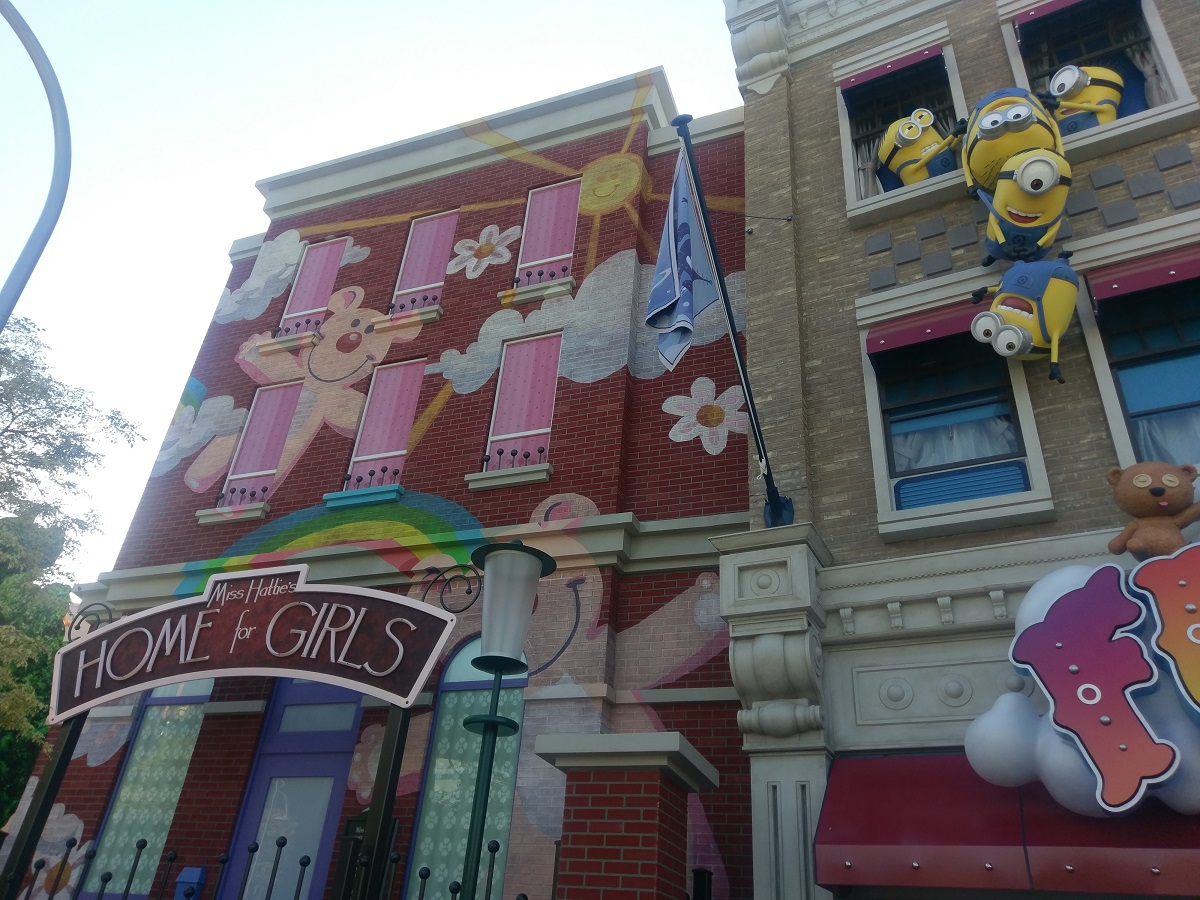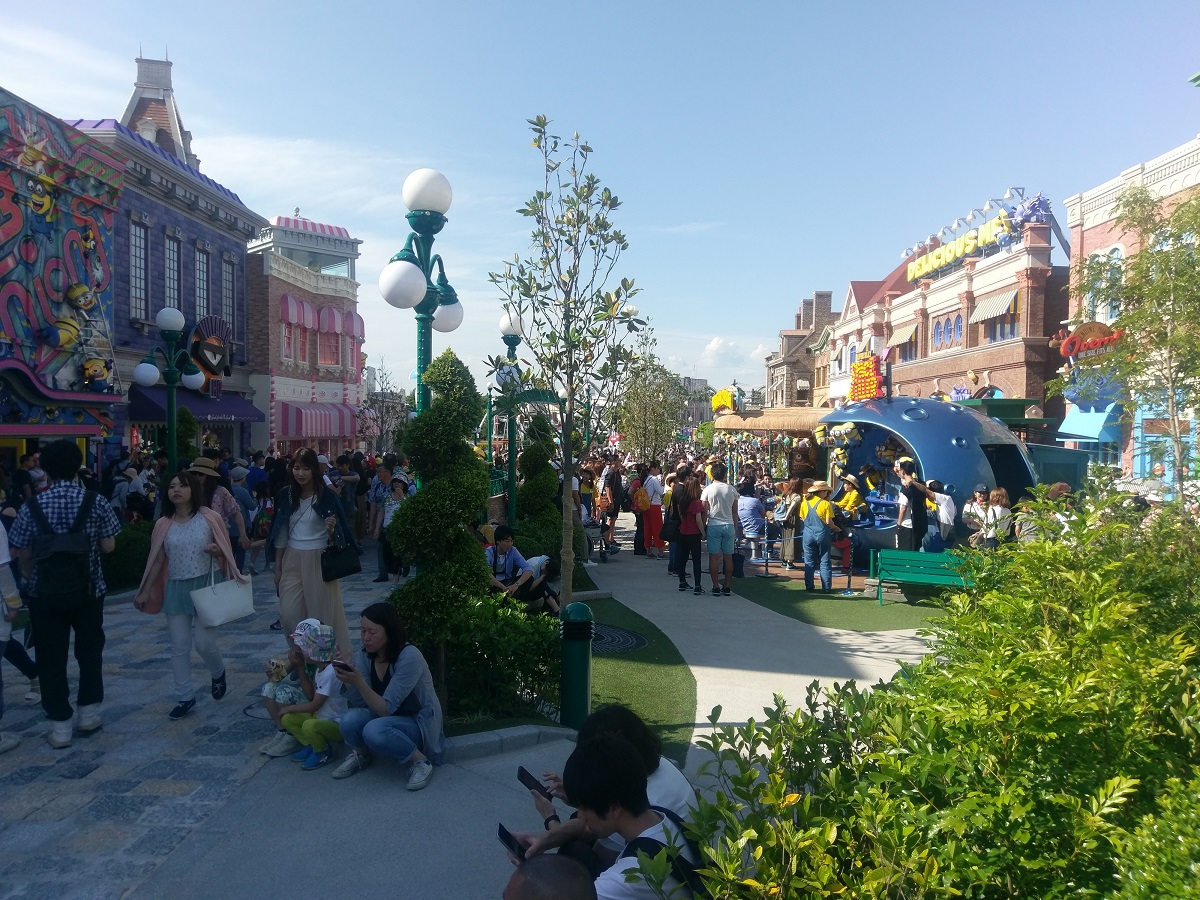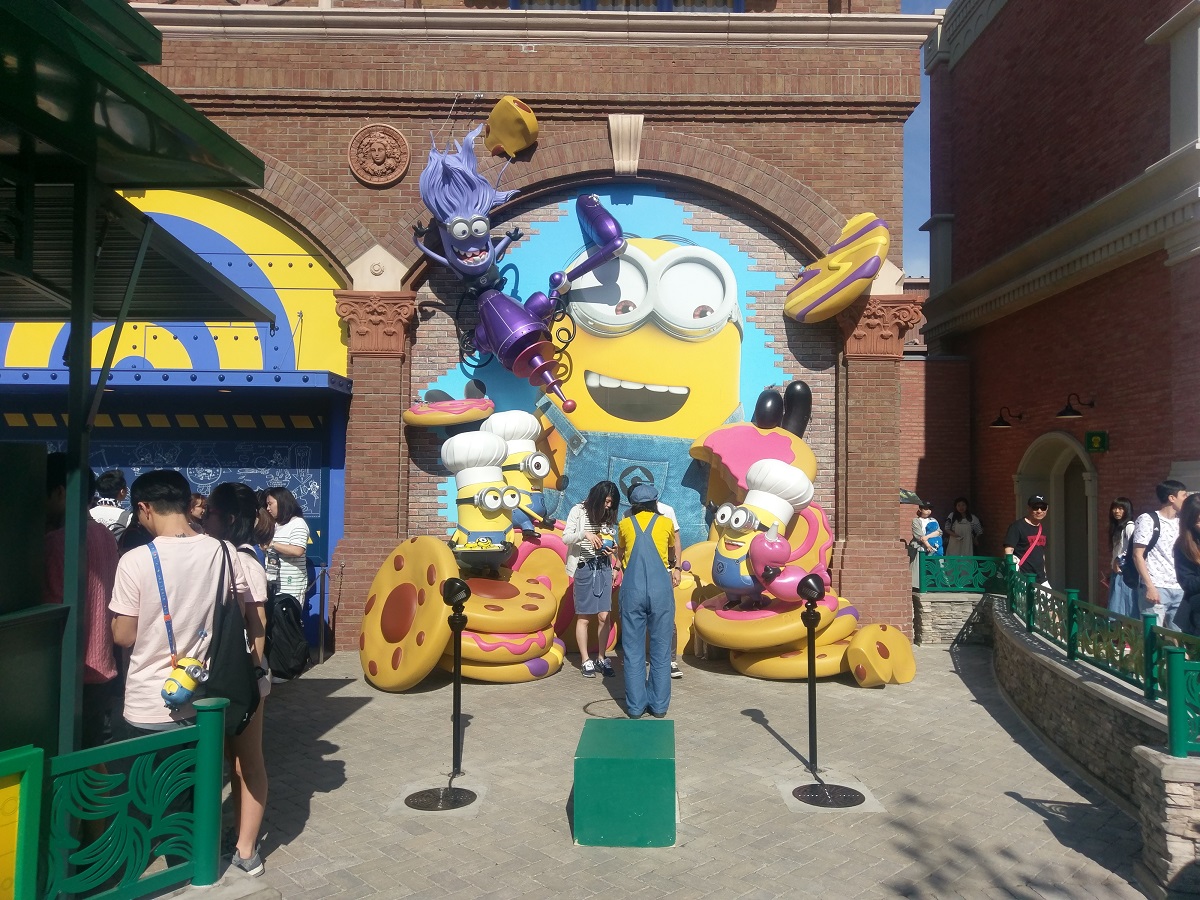 In the end, I didn't line up for any of the actual roller coasters. The line was around 80 minutes for each of them (which is really good; my friend came to USJ two months ago, and he lined up three hours for one!), but I just didn't feel like lining up. Instead, I had my fun going around and taking pictures as usual.
I purposely replicated a photo from four years ago at USJ. Too bad we couldn't wait until dark; the park closes at 7 PM on weekdays and it definitely wouldn't be dark enough yet. Nevertheless, you can still see some signs of age (but it's mostly still me).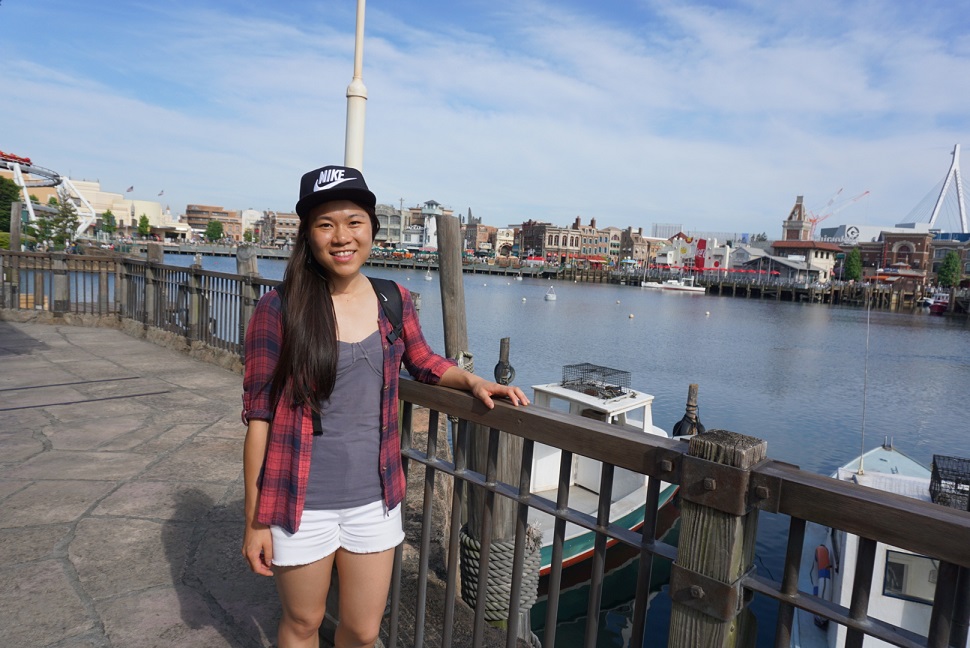 That was USJ for me – also the highlight of my trip. Over the next few days, I mostly saw friends and walked around the city to shop and eat. To be honest, there wasn't much that I hadn't seen before, but it's nice to revisit some memories.
Four years really flies. I won't say it seems like just yesterday, but my time in Osaka was really one of the best times of my life (and also definitely one of the turning points as well). A lot of those moments are etched very deep in my mind, and that's what makes it seem like "just yesterday" – the fact that you remember so many vivid details.
There isn't too much that I haven't written about before, but I'll be sure to keep you updated on my adventures 🙂